Safaricom closes customer care shop after all 13 employees contract Covid-19 – Nairobi News
Employees of Safaricom based at one of the company's customer care shop have all tested positive of Covid-19.
All 13 employees based in Meru County on Wednesday were among the day's cases announced by the Ministry of Health's Chief Administrative Secretary Dr Rashid Aman.
TESTED POSITIVE
This brings to 14 the number of Safaricom staff who have tested positive for the coronavirus after another employee was reported to have contracted the virus on Friday last week.
According to Meru Health Executive Misheck Mutuma, about 42 contacts of the patient who was isolated on Friday had been quarantined by Wednesday.
"The 13 positive tests are from the 42 contacts who are in quarantine. We have embarked on tracing more contacts from the new cases," Mr Mutuma said.
Following the confirmation of the Covid-19 case on Friday, Safaricom closed its Meru shop until further notice.
CONTACT TRACING
Meru Health Chief Officer James Kirimi said contact tracing had been escalated following the record number of coronavirus cases in the county.
"The 13 include seven males and six females. We are well prepared to manage all the patients at the Meru Teaching and Referral Hospital," Dr Kirimi said.
The latest cases come just days after Safaricom was forced to close four shops to allow cleaning, fumigation and sanitization.
In a statement last week, the company said the closure had been undertaken to safeguard the wellbeing of its staff and customers.
The affected shops are Nyali and Rex House both in Mombasa as well as Thika and Lavington Mall both within the Nairobi Metropolitan Area.
"We will be undertaking such measures regularly to our shops and customer facilities to safeguard the health and well-being of our staff and customers as this remains our topmost priority even as we continue to help the country in managing the Covid-19 Crisis," Safaricom CEO Peter Ndegwa said in a statement then.
CLOSED SHOPS
On May 31, Safaricom was also forced to close its Thika Road Mall (TRM) in Nairobi after a staff member tested positive for coronavirus.
Ndegwa said the staff working at the shop had been isolated for treatment, while the shop had been shut temporarily for cleaning and sanitization.
"Safaricom PLC was notified that one of our staff members working at the Thika Road Mall shop has tested positive for Covid-19. The employee is currently in isolation and receiving appropriate medical attention," he said in a statement.
All other staff members who were working with the affected employee at Thika Road Mall were also informed and counselled.
"They are undergoing screening to ensure their safety and wellbeing," the CEO said.
On Wednesday, the country recorded 184 positive cases, the highest ever since its first case on March 13 bringing the case-load to 4,044.
Comments
comments
Woman announces banns of marriage on Facebook – Nairobi News
A Ugandan woman has announced her banns of marriage via social media, a move that has not only excited her followers on the platform, but also left her with several congratulatory messages.
Banns of marriage are public announcements in church or town council of an impending marriage between two specified persons.
The purpose of banns is to enable anyone to raise any civil or legal impediment to the marriage so as to prevent marriages that are invalid.
With this in mind, and churches in Uganda indefinitely closed by the government as a way of curbing the spread of coronavirus, one Mary Matovu made the decision to personally announce her banns on Facebook.
NO OBJECTION
"Hey people. His name is Jonathan Katamba, the last born of four, the most amazing faithful surveyor, property seller and manager I know in Uganda. He says he wants to marry me. If anyone objects to this, speak now," she wrote on Facebook.
And for good measure, she posted her picture alongside that of her fiancé.
Most of those who commented wrote; "No objection and congratulations."
The couple is said to have already concluded the introduction ceremony.
Comments
comments
More East African artistes seeking to join politics – Nairobi News
Perhaps inspired by Charles Njagua 'Jaguar' and Robert Kyagulanyi aka Bobi Wine, a number of musicians in Tanzania and Uganda have lately declared their interest to run for elective seats ahead of general elections which will be held in 2020 and 2021 respectively in the two countries.
Kenya's Jaguar clinched the Starehe parliamentary seat during the 2017 general elections while Bobi Wine triumphed in Kyadondo by-elections in the same year.
Bobi Wine is now eyeing the country's presidency and has since emerged as one of President Yoweri Museveni's main opponents.
But who are these artiste who are now seeking to join them?
1. Jackson Mayanja aka Jose Chameleone
The Ugandan musician has already presented his nomination papers and is seeking to become the next Lord Mayor of Kampala. He will be running on a People Power movement ticket, which is associated with Bobi Wine.
2. Khamis Mwinjuma aka Mwana FA
During a recent interview with Clouds FM, Mwana FA announced he will be vying for the Tanga Parliamentary seat. His political campaign has however been toned down after he announced he had contracted the coronavirus in April. He has kept a low profile since being discharged from the hospital.
3. Hamisi Shaban Taletale aka Babu Tale
The Tanzanian music manager and co-founder of WCB Wasafi music label made famous by Diamond Platnumz has also joined politics. He is gunning for the Morogoro parliamentary seat.
4. Jackson Ngechu aka Prezzo
The Kenyan musician has on several occasions announced he will be contesting for the Kibra Parliamentary seat in the 2022 general elections.
Comments
comments
Woman dies after being electrocuted by a refrigerator: The Standard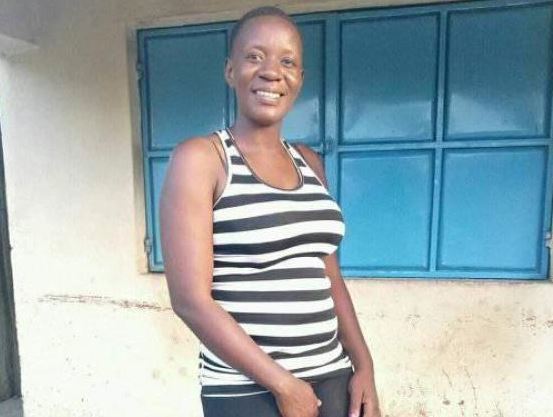 A woman has died in Nyando after she was electrocuted by a refrigerator.
While confirming the incident, Nyando OCPD Leonard Matete said Maureen Atieno (pictured) got electrocuted while opening the fridge at her home in Kakola, Nyando Sub-County.
According to the police boss, the matter was reported by Atieno's father-in-law who told them that she was going to pick some fish which she wanted to fry and take to the market.
Matete stated that upon proceeding to the refrigerator, a touch on its door electrocuted her instantly. He said Atieno began wailing before she fell on the ground.
The police boss stated that Atieno died while being rushed to Boya Hospital and has since been transferred to Ahero Sub-County hospital's morgue.
While terming the incident as unusual, Matete stated that they had launched investigations on the incident, and had called Kenya Power to help with the probe.
"We are investigating the matter, we have called in Kenya Power to check on what might have gone wrong," he stated.
Her death comes barely six months after her late husband, William Omondi Alias Sisqo, who was among the famous Nyando six died in November last year in a gruesome murder in Busia.
Comments
comments