Revenue from commercial agriculture in steep decline : The Standard
Farmers have lost faith in commercial crop farming owing to low returns, new research shows.
A study done by financial services firm ICEA Lion indicates that farmers are increasingly getting low returns from cash crops.
"Revenue from commercial agriculture as a proportion of the market value of agriculture sector output fell steeply from 27 per cent in 2013 to 16 per cent in 2018," said the study report.
ICEA Lion attributes the drastic decline to rising costs of production.
SEE ALSO :Sh16.5 million to boost farming in Meru
"Aggregate fertiliser costs rose by 68 per cent while the cost of crop chemicals increased by 165 per cent between 2013 and 2018," said ICEA Lion Head of Research Judd Murigi.
He further said the aggregate cost of fuel and power increased by 34 per cent while the cost of manufactured feeds was up 28 per cent during the period.
The report said the aggregate cost of production rose by 53 per cent between 2013 and 2018 to hit more than Sh60 billion. This adversely affected the returns of cash crop farmers.
For More of This and Other Stories, Grab Your Copy of the Standard Newspaper.
"Commercial crop revenue halved from 28 per cent of the market value of crop produced in 2013 to 14 per cent of the market value output in 2018," said the report.
The study attributed the decline in output over the same period to poor crop yields occasioned mostly by poor farming practices.
SEE ALSO :Two killed in Kilifi as clashes between farmers and herders escalate
"Increase in annual usage of key inputs between 2013 and 2018 was more than double the increase in yearly commercial agricultural output in the same period, indicating that the law of diminishing returns was taking hold," said the report.
Other than horticulture, coffee and tea, the only sub-sector offering farmers hope is livestock farming, whose returns are promising, the firm noted.

Do not miss out on the latest news. Join the Standard Digital Telegram channel HERE.
Related Topics
Comments
comments
House seekers self-isolate in townhouses
House seekers self-isolate in townhouses
Thursday, May 28, 2020 0:01

By JAMES KARIUKI
Health concerns amid the Covid-19 pandemic could have informed renewed demand for low-density buildings with townhouses dominating the property market to edge out lowly priced apartments.
The quarter one Housing Price Index report by Kenya Bankers Association (KBA) indicates a change of heart among property seekers who sought townhouses unlike in the past when apartments were popular due to proximity to urban centres and price friendliness.
"While the market remained largely depressed, the marginal easing was supported by the supply-demand interaction with a leaning towards more demand in a relative context," the KBA-HPI indicates, adding demand shifts in the quarter were based on concluded sales, which rose by 13.95 percent.
This is the second time for the demand for apartments to fall with last quarter 2019 registering an 11 percent fall in demand. 2020 first quarter fell further to 33 percent. Demand for bungalows and maisonettes went down 95.9 percent and 57.1 percent respectively during the quarter.
Comments
comments
Public debt hits Sh6.4 trillion as shilling declines
Public debt hits Sh6.4 trillion as shilling declines
Thursday, May 28, 2020 0:01

By GEOFFREY IRUNGU
The total public debt has hit Sh6.4 trillion as local borrowing rose and the external portion was pushed up further by the depreciation of the local currency.
The Kenya shilling returned to 107 units to the dollar from last Friday and continues at the same.
The most recently updated figures on domestic debt shows it stood at Sh3.144 trillion as of May 15 while external debt reached Sh3.284 trillion ($30.69 billion on the basis of March 2020 data after depreciation of the local currency — making a total of Sh6.428 trillion. When the shilling exchanged at 101 to the dollar in early March, the external debt stood at a value of Sh3.1 trillion.
Domestic debt escalated from Sh2.9 trillion at the end of last year hitting Sh3 trillion for the first time in January before rising further in the past few months as the Treasury ramped up borrowing from the local market to meet an expanded budget.
The proportion of short-term debt stands at 30.96 per cent as of May 15, the date for the latest disaggregated data.
The proportion of long-term debt stood at 69.04 percent, which is, however, below the Treasury's desire to have a higher proportion — preferably 80 percent and above — as compared to the short-term debt.
The overdraft — which the Treasury uses to settle urgent cash requirements — was down in the week to May 15 to stand at Sh56.68 billion compared to the level of Sh58.37 billion as at May 8, signalling that the exchequer emergency cash needs have lessened in the past week compared to the previous week.
Banking institutions continued to hold the bulk of the debt stock at 54.81 percent followed by pension funds at 28.91 percent while a group of other investors held the rest of the liabilities amounting to 16 percent of the total.
The share of external debt is, however, likely to rise further as the State seeks funding from a variety of sources including multilateral and bilateral institutions to finance the extra spending associated with combating the Covid-19 pandemic. The World Bank and the International Monetary Fund have already given a total of Sh180 billion in the past two weeks.
Comments
comments
Coronavirus inflicts triple shock on young people, says ILO: The Standard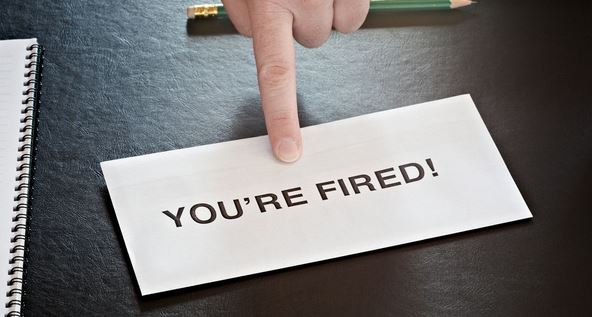 Money & Careers
Testing and tracing pays off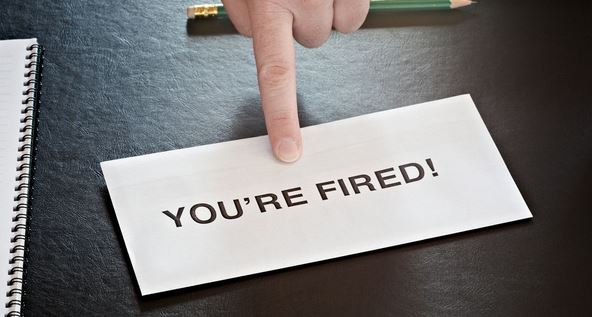 More than one in six young people have stopped working since the onset of the COVID-19 pandemic while those who remain employed have seen their working hours cut by 23 per cent, says the International Labour Organization (ILO).
According to the ILO Monitor: COVID-19 and the world of work: 4th edition, youth are being disproportionately affected by the pandemic, and the substantial and rapid increase in youth unemployment seen since February is affecting young women more than young men.
The pandemic is inflicting a triple shock on young people. Not only is it destroying their employment, but it is also disrupting education and training, and placing major obstacles in the way of those seeking to enter the labour market or to move between jobs.
SEE ALSO: Covid-19 has adversely affected the youth, AMREF says
At 13.6 per cent, the youth unemployment rate in 2019 was already higher than for any other group. There were around 267 million young people not in employment, education or training (NEET) worldwide.
Those 15-24 year olds who were employed were also more likely to be in forms of work that leave them vulnerable, such as low paid occupations, informal sector work, or as migrant workers.
"The COVID-19 economic crisis is hitting young people – especially women – harder and faster than any other group. If we do not take significant and immediate action to improve their situation, the legacy of the virus could be with us for decades. If their talent and energy is side-lined by a lack of opportunity or skills it will damage all our futures and make it much more difficult to re-build a better, post-COVID economy," said ILO Director-General, Guy Ryder.
The Monitor calls for urgent, large-scale and targeted policy responses to support youth, including broad-based employment/training guarantee programmes in developed countries, and employment-intensive programmes and guarantees in low- and middle-income economies.
Testing and tracing pays off
SEE ALSO: Study: Covid-19 battering Kenyan youth into poverty, depression
The 4th edition of the Monitor also looks at measures to create a safe environment for returning to work. It says that rigorous testing and tracing (TT) of COVID-19 infections, "is strongly related to lower labour market disruption…. [and] substantially smaller social disruptions than confinement and lockdown measures."
In countries with strong testing and tracing, the average fall in working hours is reduced by as much as 50 per cent.
Comments
comments