Respeck! Khaligraph Jones boasts of newly acquired German beast [Video]
As Kenyans continue to feel the heat of the harsh economy, courtesy of the lethal COVID-19, rapper, Khaligraph Jones is busy splashing millions into luxurious cars.
Let's be honest, if no one has been spared by the lockdowns globally, it must be the entertainment industry.
Music artists get to pocket thousands through concerts and gigs which simply translate into a mass gathering of people.
However, the current situation has seen artistes instead count losses with music tours put off and others even cancelled, worldwide.
Well, despite the storm that has struck the globe regardless of status, gender or age, Khaligraph Jones seems to be living in a world of his own.
As individuals, rush to supermarkets and the grocery stores to purchase basics like toilet paper, food, medicine..name it! Khaligraph savored the moment to welcome home his new ride – a big, black, German machine.
Taking to his social media accounts, the influential Kenyan rapper proudly flaunted his new black beast, shouting:
Onyesha gari buda! watu waone buda!
Slowly cruising the sleek ride, Jones wanted Kenyans to have a glimpse of what having good money feels like.
A four-wheel drive fuel guzzler, German technology – a 2014 Porsche Cayenne edition, , the OG could just not get over the feel.
Boasting:
We got That Fire got the Heat. #respecttheogs
Mixed reactions
Intimidated Kenyan personalities, celebrities and fans online could not just contain their emotions, blasting:
Watch
Keen to note is that this is not the first move the OG has pulled. Just to list a few of his other expensive rides inclusive of: Mercedes Benz, Range Rover among others.
Comments
comments
I needed some cleansing, says Davido as he cuts friends off contact list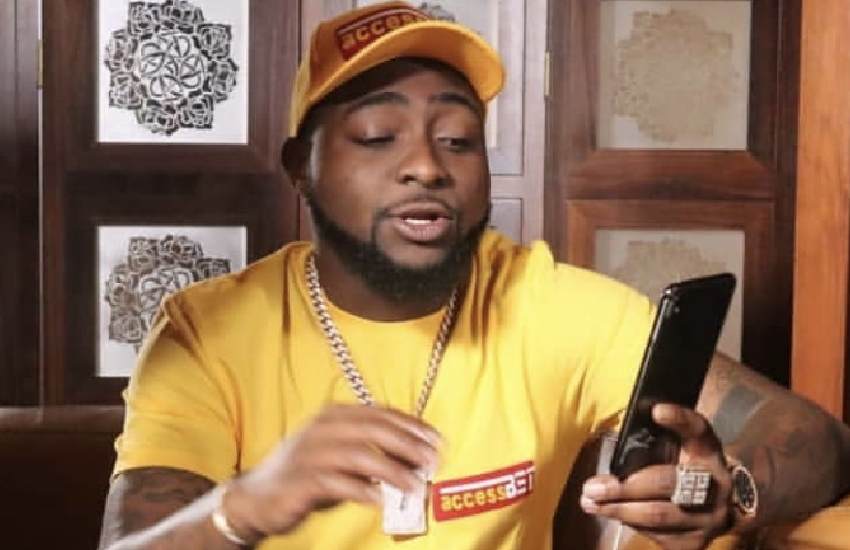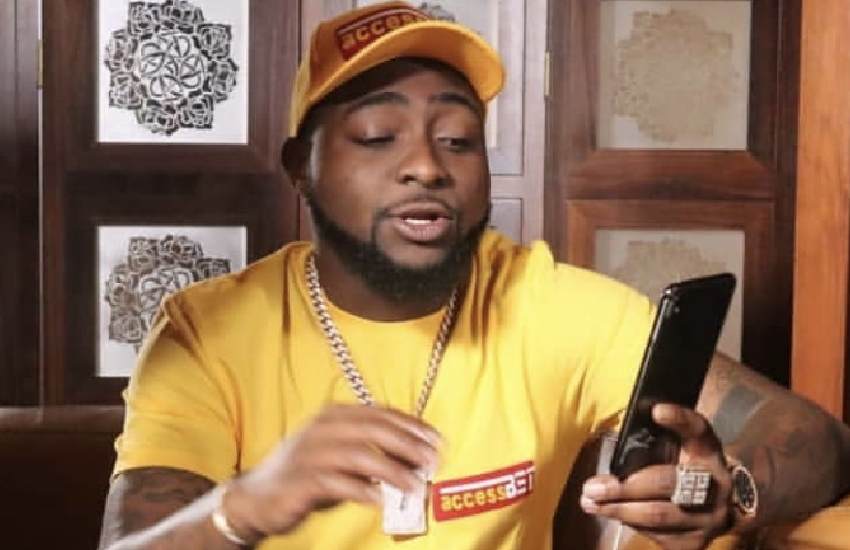 Social distancing seems to be taking a number on popular Nigerian singer David Adedeji Adeleke, who is better known as Davido. The music star took to social media to reveal that he is changing his phone number and advised those trying to reach him to refrain from doing so.
While at it, the Nigerian star pointed out that he has stopped putting the interest of other people before his. He explained that he was changing his phone number because he wanted to 'cleanse'.
"If you can't reach me, don't reach me. All my life, I have put people before me…I think it is time to actually live my life and take care of myself. I have changed my number! I need some cleansing to do love y'all," he wrote.
The father-of-three added that the move is not personal. "Please understand… see you when I drop about," he added.
A closer look at his Instagram account reveals that the 'Blow My Mind' hitmaker has unfollowed his fellow countryman, Wizkid and his label signee Peruzzi, who has found himself in serious trouble as a young lady is accusing him of raping her eight years ago.
Read Also: Staying strong for mama- Davido writes as he chills with son
This comes barely a day after his lawyer shared photos of him stepping out of a hospital in crutches after reportedly fracturing his left ankle.
"How some people chose to enter June. Nawa. At some point yesterday we were literally thanking God there are no shows right now. Get well soon bro @davidoofficial," he captioned the photos.
Chioma Avril Rowland, his girlfriend and the mother of his younger son, also took to social media to wish him a quick recovery, confirming the news of his injuries which details still remain scanty.
"Get well soon baby, I love you. We all wish you well," she wrote.
Following news that he had changed his number, netizens turned on dancehall singer Cynthia Morgan, who has been trying to make a comeback after a musical hiatus.
Initially, Davido had promised to help her out in her comeback journey. Through a tweet about two weeks ago, Davido asked the German Juice hitmaker to call him. But following the announcement, netizens have been left wondering if he has also left Cynthia Morgan on the cold.
The flamboyant US-born singer had earlier given his fans a snippet of his newly purchased mansion worth a fortune in Nigeria's leafy Banana Island, Lagos.
Read Also: Singer Davido flaunts his mansion's interior, says he installed elevator
An excited Davido took to his social media to tease fans with photos of the mansion's interior and flaunted an elevator that he said he had installed as he has always wanted to have one in his crib.
"Always wanted to go up at the crib like this," he captioned a photo of his elevator buttons in a series of videos shared via his Instagram stories.
Comments
comments
Majority Of Kenyans Expect The President To Re-Open The Country As  Curfews Deadlines Expire
Comments
comments
Fahyma sends singer Rayvanny subtle message, hints at reunion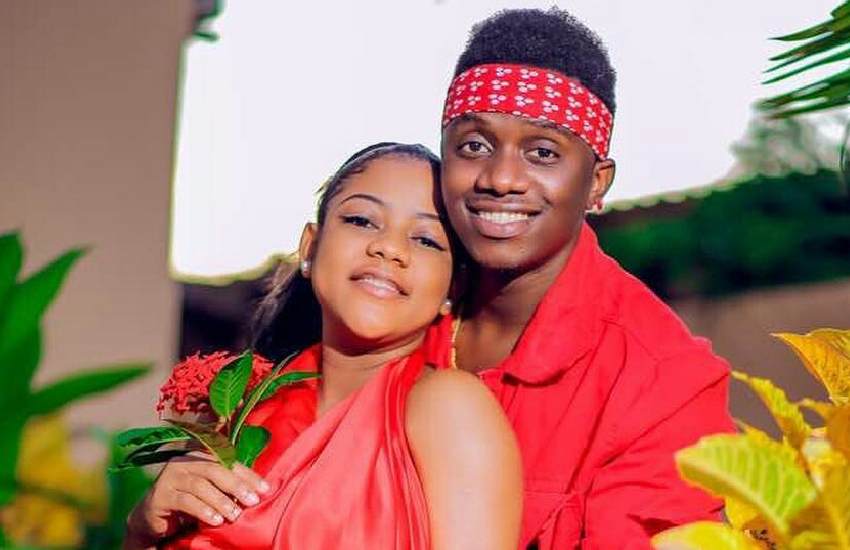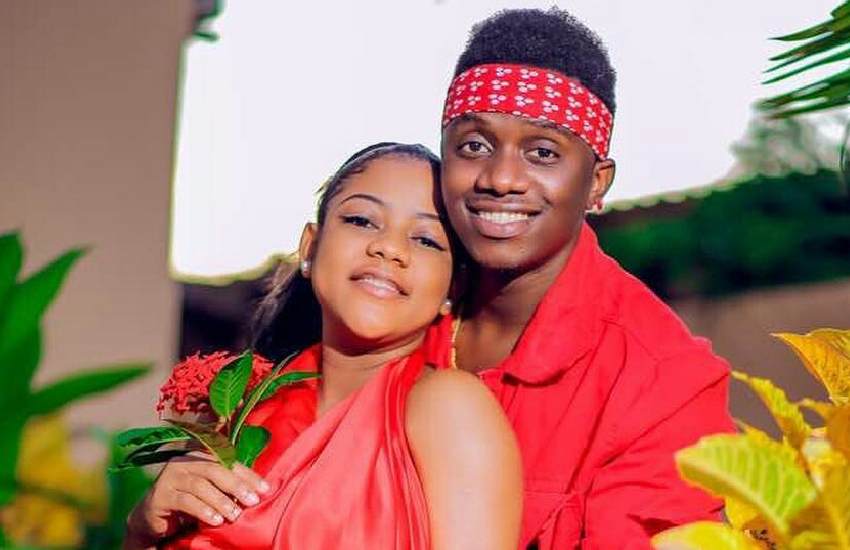 Barely six months into her highly publicized 'breakup' with Tanzania's singer and father to her child Rayvanny, vixen turned entrepreneur Fahyma seems to be reconsidering her split from the star.
In the video she shared on her Instagram account, the mother of one, stylist and model is seen singing and dancing along to It Pours by Kissie Lee.
However, the lyrics of the song is what kept a section of netizens talking as they dissected the contents and pondered over the message said to be directed at the Teamo hitmaker.
"I got that thing that is going to make you come back all this boom in my system that y'all keep on revelling," Fahyma sang along.
Read Also: 'Natongozwa sana!' Rayvanny's wife Fahyma laments
In December 2019, word had it that Rayvanny cheated on Fahyma with a video vixen. In a twist, however, she came clarified that she walked out due to family issues and not cheating as claimed.
"My family and I have our issues, family issues, and it is not betrayal, there are totally different issues," she told Rickmedia TV.
Surprisingly, Fahyma also went ahead and defended the vixen accused of breaking their marriage saying such claims are costly.
"I would like to request people to stop using my issues to hurt others, maybe their families or their relationships," she added.
Rayvanny, while replying to Fayhma, said he was at peace with the decision she made as he had tried all his best to make the marriage work.
"I have respected you all the years we have been together. There are ways that we have wronged each other and also forgiven each other. And most of the time you have been longing for a certain lifestyle that I kept telling it won't help you. I respect you and my family so much. If you have decided to walk out then I won't blame you. Still love my family. I wish you a good life," said Rayvanny.
Read Also: Rayvanny's wife Fahyma speaks, says their union is unbreakable
Prior to the singer's post, Fahyma had sent him a message telling him to forget about her and their son. In fact, she told him to consider them dead.
"Count me and Jay as dead in your life. I will fight and I will win. I will not lack money for food but just consider Jay and I dead to you" read her message.
Comments
comments