Research sheds light on how doping aids Kenyan athletes
In summary
A number of Kenyan runners have recently turned positive for the banned substance
Prof Yannis Pitsiladis of University of Brighton, UK, says until now there has been no evidence that EPO actually enhances performance among local athletes
Scientists have confirmed that the prohibited performance enhancing drug actually helps elite Kenyan athletes to run faster.
A four-week dose of EPO, in a study carried out among athletes in Eldoret, increased performance by 27 seconds in the 3,000 metres race.
ALSO READ:

Containers clog up city KPA depot

EPO is commonly used to boost the production of red blood cells and encourage more oxygen flow in the body.
The study published last week was funded by the World Anti-doping Agency (WADA) and led by Prof Yannis P Pitsiladis of University of Brighton, UK. Other researchers in the study were from Moi University, Eldoret, Ethiopia, Estonia, South Africa and Italy.
Although a number of Kenyan runners have recently turned positive for the banned substance, Prof Pitsiladis says until now there has been no evidence to show that EPO actually enhances performance among local athletes.
Available evidence, the study says, shows EPO to enhance performance in athletes in low to sea level altitude areas.
"It has remained unknown whether similar effects would be observed in high altitude-adapted endurance runners such as Kenya's," says the study. Prof Pitsiladis says the study was targeted at addressing this gap.
Stay informed while on the go by subscribing to the Standard Group SMS service. Text the word 'NEWS' to 22840.
"We assessed whether EPO enhances oxygen carrying capacity in runners from high attitude areas and if this improves their performance," says the study.
The team had recruited 20 endurance runners from Eldoret, considered a high altitude area. Eighteen were long distance runners in 5,000m, 10,000m, half marathon and marathon while two were in 800m.
All the subjects had undergone a medical assessment and voluntarily assented to the study, which had been approved by the ethic committees from Moi University and University of Glasgow, Scotland.
ALSO READ:

Delay in clearing cargo at city depot sparks fear of shortages

"Subjects were requested to maintain their normal training but abstain from official sporting competition for the duration of the research study," the report says.
Oxygen levels
Under supervision the athletes self-injected with EPO every second day for four weeks. Oxygen levels and performance on a motorised treadmill were closely evaluated. The results were compared to a similar experiment carried out at near sea-level altitude in Glasgow involving caucasian athletes.
The study concluded that EPO increased blood oxygen carrying capacity and endurance performance among the Kenyan and Scottish athletes, which may be reflected in competitive events.
The authors say the findings give dopingauthorities hard evidence that EPO gives athletes, including those from high attitude areas such as Kenya, undue advantage against clean competitors.
From these findings, the authors intimate there could be more intense monitoring of Kenyan elite athletes for the use of EPO.
"There are indeed concerns about the risk of the misuse of altitude exposure by some athletes in order to mask blood doping practices such as the administration of EPO," says the study.
ALSO READ:

Doping: Why Ghana could be in trouble with anti-doping agency

Prof Pitsiladis and his team say Kenyan athletes are currently under intense social pressure to perform well due to the economic rewards associated with elite running.
"This unique social, psychological and economic situation may only increase the likelihood of doping behaviour," warns the study. Intense search on why Kenyan and Ethiopian athletes have become such consummate world beaters in middle and long distance races started in earnest after the 1968 Mexico City Olympic.
Several factors have been investigated, including the high altitude, diet, culture and genetics but all have failed to provide the answer.
An earlier study (2014) among 327 elite Kenyan athletes by Kenyatta University and the University of Stirling, UK, for WADA showed athletes to have poor knowledge of banned substances.
 -www.rocketscience.co.ke
Would you like to get published on Standard Media websites? You can now email us breaking news, story ideas, human interest articles or interesting videos on:
Senate committee recommends removal of Wajir Governor Abdi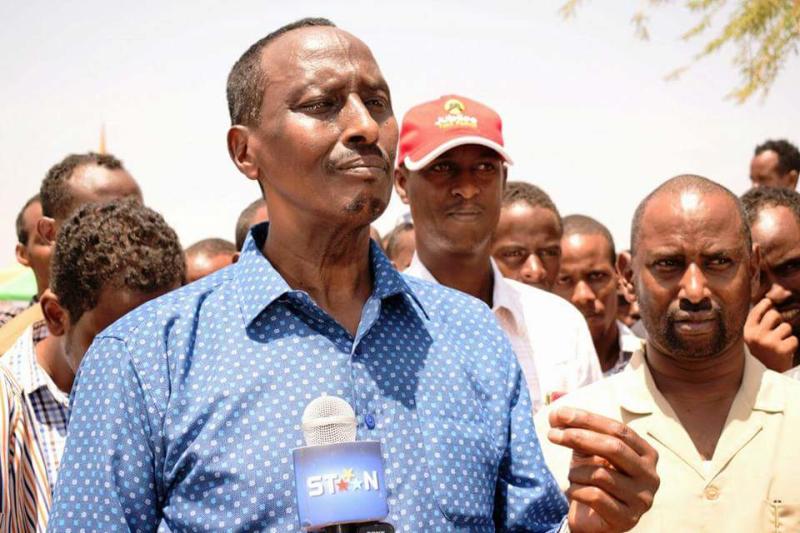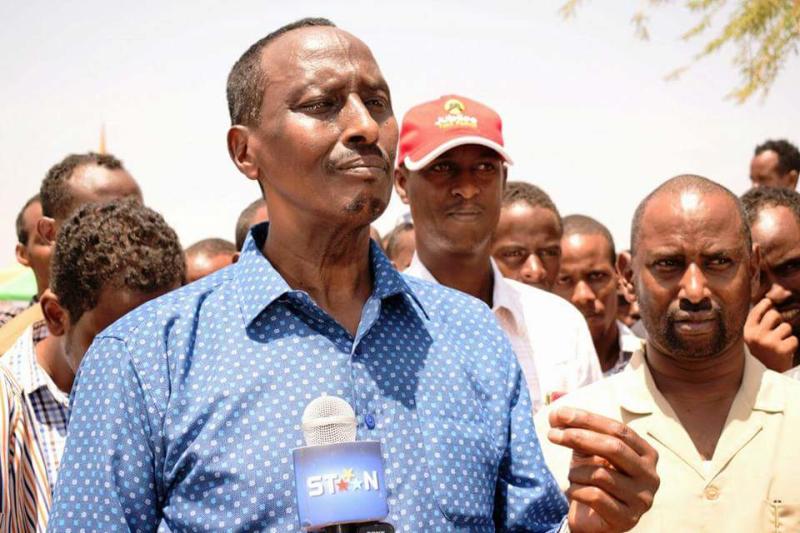 The Nyamira Senator Okon'go Omogeni-chaired committee found that the Wajir county boss was guilty of gross violation of the Constitution by flouting the County Government Act, Public Procurement Act and Asset Disposal Act and the Public Finance Management Act.
The committee, however,  absolved the governor from abuse of office and Gross Misconduct charges, saying the Members of County Assembly did not provide sufficient evidence.
The final vote on his proposed impeachment by the Senate takes place on Monday evening. 
Mohamud was impeached on Tuesday, April 27, after 37 MCAs voted in favour of his ouster, while 10 opposed his removal.
The MCAs cited financial impropriety, abuse of office, gross misconduct and violation of the Constitution as grounds for his removal.
They accused the county boss of breaching Articles 235 of the Constitution, the County Government Act, and the Public Service Act by allegedly constantly reshuffling county officers.
They also faulted the governor for flouting the Public Procurement Act and Asset Disposal Act.
The Senate voted to have him tried in a committee with 28 senators voting in favour of the committee, 14 for plenary while two abstained. Okong'o Omogeni was deputized by Nakuru Senator Susan Kihika in the 11-member committee.
Take a quick survey and help us improve our website!
Take a survey
The committee held sittings between Wednesday, May 12 and Thursday, May 13 before retreating to write the report over the weekend. The report was tabled in a special sitting on Monday, May 17. 
Better living conditions for incarcerated children and women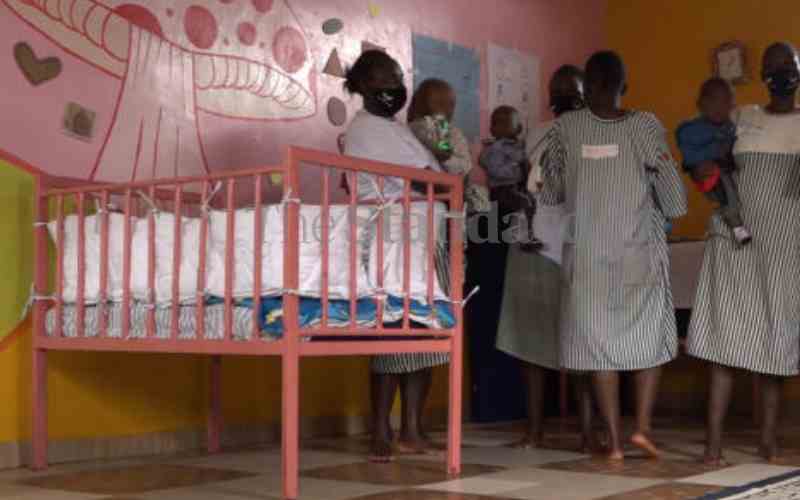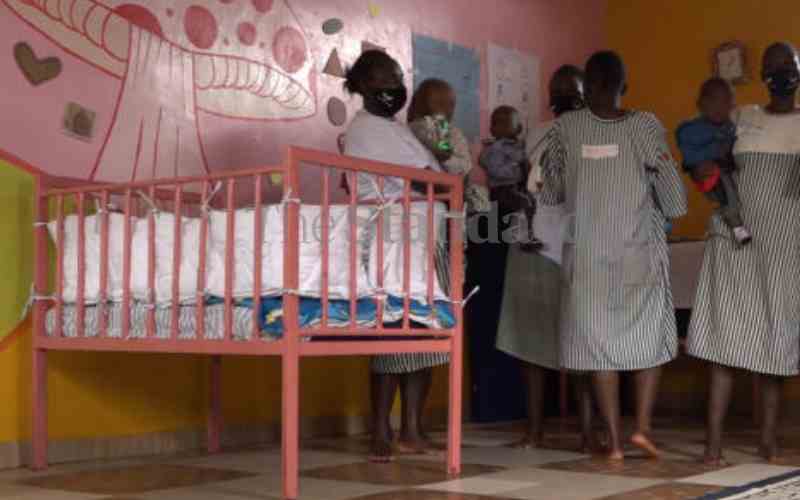 A day care center officially unveiled by Winnie Guchu, the CAS Ministry of interior and coordination. [Muriithi Mugo, Standard]
The prisons' service, in partnership with Faraja Foundation, has rolled out a rehabilitation programme for inmates.
The programme targets enhancing structures at the correctional facilities and making them friendlier to prison staff and inmates.
Jane Kuria, the CEO of Faraja Foundation, says the non-governmental organisation aims for successful reintegration of inmates to the community upon release from prison.
"Faraja Foundation wants to be remembered for supporting former convicts to reintegrate back to the community," Kuria noted.
She added that many ex-convicts had to start lives afresh after jail terms, hence the need to help them fill the gap in reintegrating with society.
Donating beds and other items was a way of helping inmates survive and get rehabilitated in preparation for their return to society, she added.
The foundation aims to distribute 2,160 beds to the 43 women prisons that hold about 2,615 inmates and 210 children accompanying them.
Daris Kangi the Officer in charge Embu women's prison (L) chats with Winnie Guchu, the CAS Ministry of interior and coordination at the newly unveiled daycare at the Prison. Through a partnership with Faraja Foundation, the Prisons service will also distribute 2160 beds to all Women Prisons across the country. May 13, 2021. [Muriithi Mugo,Standard]
Speaking during the unveiling of day-care built by Faraja at Embu Women's prison, Kuria said children jailed with their mothers did not deserve to undergo hardship.
Take a quick survey and help us improve our website!
Take a survey
David Bett, chair of Faraja Foundation, challenged stakeholders to consider a review of the open-door policy that will also see prison staff benefit more.
Winnie Guchu, the Ministry of Interior and Coordination CAS, said the government had targeted to have day-care centres in all women's prisons.
"Women convicted with children lacked caretakers of their children at home and this forced them to carry the babies along for the duration of their sentences," said Ms Guchu.
She said the children were innocent and that they had the right to a conducive environment for growth through the day-care centres.
"These children should have places for entertainment, playing as well as good sleeping areas," said Guchu.
She unveiled the day-care center and received 160 of 2,160 beds from the Faraja Foundation, destined for distribution in all the 43 women's prisons countrywide.
Also present was Commissioner of Prisons Wycliffe Ogallo. 
What you need to know about the Juja by-election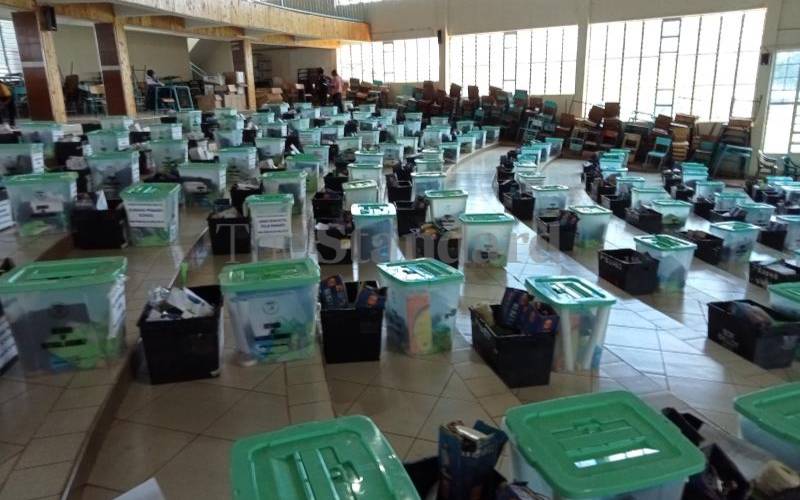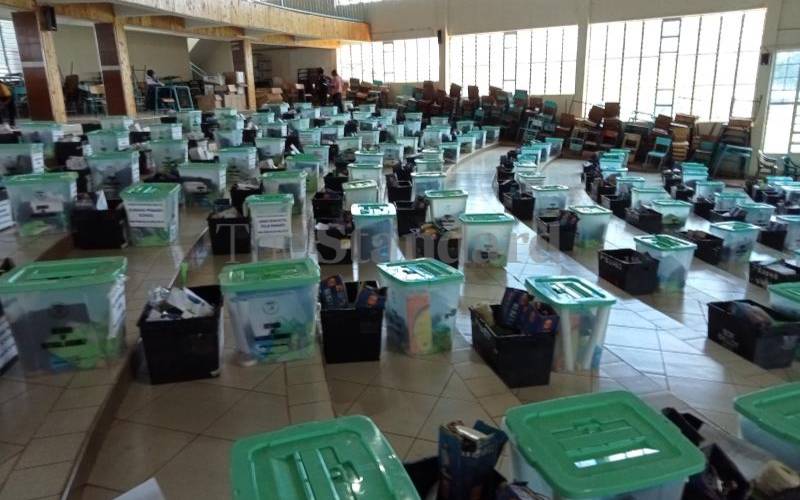 The late Juja MP Francis Waititu aka Wakapee.
The Juja parliamentary seat became vacant after MP Francis Waititu succumbed to brain cancer on February 22, 2021 at MP Shah Hospital.
Waititu was elected on a Jubilee ticket during the 2017 General Election. He garnered 66,190 votes.
According to IEBC, Juja constituency has 114,761 registered voters.
The 2017 General Election had an 80 per cent voter turn-out which saw 91,801 Kenyans casting their votes in the region.  
The by-election
On Tuesday, May 18, 2021, voters in the Juja constituency will head to the polls to elect their next member of parliament.
A total of eleven candidates will square it out in the mini poll.
Jubilee Party By-election Juja MP Nominee Susan Njeri Waititu during certificate issuance at the Party's Headquarters in Nairobi on Wednesday, March 24, 2021. [Boniface Okendo, Standard]
Main contenders
Take a quick survey and help us improve our website!
Take a survey
1. Waititu Susan Njeri – Jubilee Party
2. Ndung'u George Koimburi – Progressive Empowerment Party (PEP)
Others:
3. Mwangi Kariuki Chege – Independent
4. Kagera Eunice Wanjiru – The New Democrats (TND)
5. Kariuki Joseph Gichui –  Independent
6. Kariuki Rashid Iregi –  Independent
7. Marungo James Kariuki – Independent
8. Mburu John Njoroge – People's Party of Kenya (PPK)
9. Ndung'u Antony Kirori – Maendeleo Chap Chap Party (MCCP)
10. Ndung'u Kennedy Gachuma – National Liberal Party (NLP)
11. Zulu Julius Thiong'o – Independent