Registrar gazettes notice to dissolve School of Monetary studies: The Standard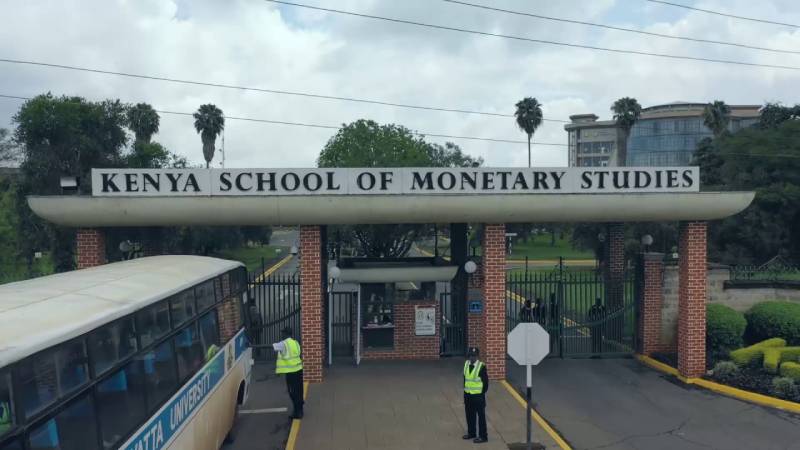 Business News
Central Bank of Kenya published a notice to dissolve its principal training facility- the Kenya School of Monetary Studies Limited.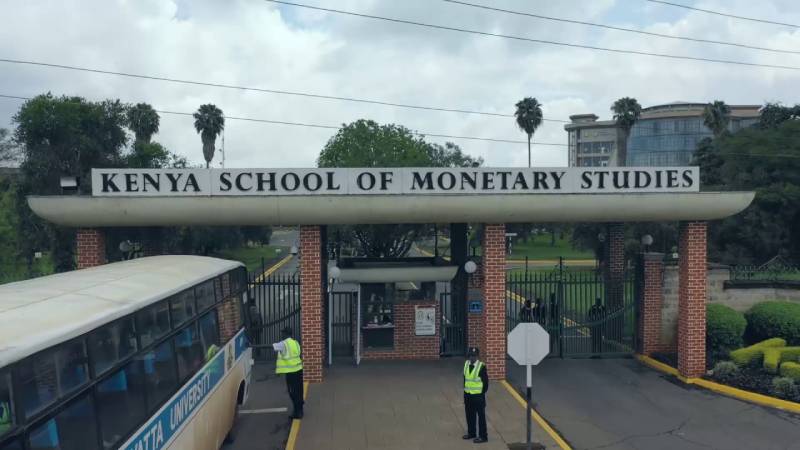 The Registrar of Companies has gazetted a notice to dissolve t the Kenya School of Monetary Studies owned by the Central Bank of Kenya. 
The college is was among a list of 36 companies against which the registrar issued a notice of dissolution. It was not immediately clear why the college is being dissolved.  Attempts to get a comment from CBK were futile as our queries went unanswered.  
"Pursuant to section 897 (3) of the Companies Act, it is notified that at the expiration of three (3) months from the date of this gazette, the names of the under-mentioned companies shall unless cause is shown to the contrary, be struck off the register of companies and the companies shall be dissolved," read  the notice by the Registrar of Companies Alice Mwendwa.
SEE ALSO: Registrar gazettes notice to dissolve School of Monetary studies
KSMS was established in 1997 with the primary mandate to build capacity for the banking industry and support CBK deliver on its core mandate of fostering a stable and well-functioning financial system. It was not clear immediately clear why CBK is dissolving it.
"This was in response to the bank failures experienced in 1980/1990s, which were mainly attributed to inadequate staff with requisite skills in banking, financial management, implementation of economic reforms and inadequate postgraduate economists required to formulate economic policies," says KSMS on its website.
CBK and the Ministry of Finance are said to have found it necessary to establish KSMS as a training institution dedicated to offering specialized education and training programs in banking, finance, economics and other related studies, which were not available in other training institutions and universities.
Comments
comments
Facebook takes down white nationalist and fake antifa accounts: The Standard
Sci & Tech
Facebook declined to comment on whether it had been in touch with law enforcement, which it typically does in cases of an imminent threat.
Facebook Inc said Tuesday it has suspended accounts associated with white nationalist groups after some advocated bringing weapons to the current wave of anti-racist protests.
Company officials also said they removed accounts falsely claiming allegiance to antifa in order to bring discredit to the anti-fascist movement.
Antifa adherents have said they focus on defending people from attacks by authorities or vigilantes, but they have been vilified by President Donald Trump who, without citing evidence, said they were instigators of anti-police violence.
Some of the removed white nationalist accounts were associated with the Proud Boys, which Facebook previously classified as a dangerous group. The others had connections to a group called the American Guard, which is now classified the same way.
SEE ALSO: China warns Britain interfering in Hong Kong will 'backfire'
Multiple Facebook executives described the action on condition they not be identified. They said they acted based on behavior, not the politics of any content, and that Facebook had not designated antifa as dangerous.
The company said it was looking closer at accounts discussing protests when it saw what it deemed white nationalist accounts encouraging violence.
The misleading antifa accounts were removed for "inauthentic behavior," because they purported to be something they were not, Facebook said.
As with a false antifa tweet that Twitter Inc tied to a third white nationalist group and which was widely distributed as a screen shot, the Facebook executives said Tuesday the goal of such content is often not to win thousands of followers but to plant a single false flag that can be used to sow distrust about the target group.
Facebook declined to comment on whether it had been in touch with law enforcement, which it typically does in cases of an imminent threat.
SEE ALSO: Facebook staff walkout, Zuckerberg defends no action on Trump posts
Comments
comments
Soon you will pay tax for downloading apps : The Standard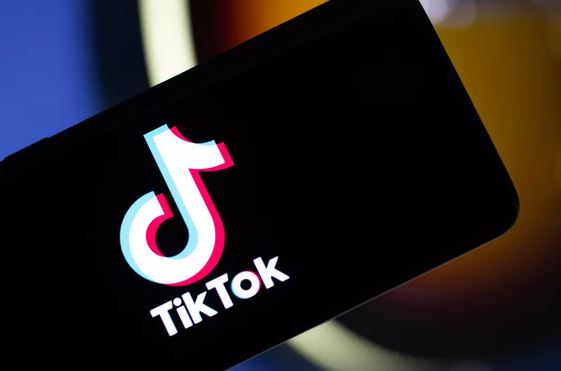 Sci & Tech
The tax proposal in Kenya's digital market space is likely to influence the adoption of technology in the coming years if adopted.
The tax proposal in Kenya's digital market space is likely to influence the adoption of technology in the coming years if adopted.
The Kenya Revenue Authority has sent an invite to the public for comments on the changes seeking to introduce taxes on downloadable digital content including e-books, movies, and mobile applications.
Taxable supplies to be made through a digital marketplace shall include electronic services under section 8 (3) of the act and subscription-based media including news, magazines, journals, streaming of TV shows and music, podcasts, and online gaming.
The proposal states that a digital market place supply shall be deemed to have been made in Kenya where the recipient of the supply is in Kenya, the payment proxy including credit card information and bank account details of the recipient of the digital supplies is in Kenya; or the residence proxy including the billing or home address or access proxy including Internet Proxy address, mobile country code of SIM card of the recipient is in Kenya.
SEE ALSO: Bailout will save manufactures from virus shocks
"Following the amendments to the VAT Act, 2013 by the Finance Act, 2019, clarifying that VAT applies to supplies made through a digital marketplace, the Kenya Revenue Authority would like to inform members of the public that the draft value-added tax (digital market place supply) regulations, 2020 have been developed and are currently hosted on the Kenya Revenue Authority website."
"To ensure wide consultation and public participation we invite sector players, tax professionals and members of the public to submit their comments on the draft regulations before June 15."
List of areas targeted for taxation
Software programs including downloading of software, drivers, website filters and firewalls;

Electronic data management including website hosting, online data warehousing, file-sharing, and cloud storage services.

Supply of music, films, and games

Supply of search-engine and automated helpdesk services including supply of customized search-engine services

Tickets bought for live events, theaters, restaurants, etc. purchased through the internet

Supply of distance teaching via pre-recorded medium or e-learning including the supply of online courses and training

Supply of digital content for listening, viewing or playing on any audio, visual or digital media

Supply of services on online marketplaces that links the supplier to the recipient, including transport hailing platforms

Any other digital marketplace supply as may be determined by the Commissioner.
If adopted, a person supplying taxable services through a digital marketplace shall be required to register for VAT in Kenya where the digital marketplace supplies are supplied by a person from a place of export country to a recipient in Kenya in a business to consumer transaction.
Comments
comments
Worst and best passports according to survey: The Standard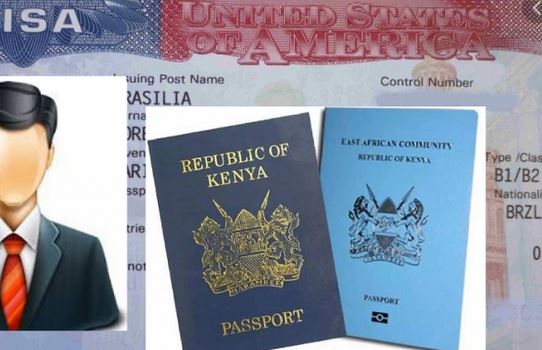 Home & Away
Iraq is second-worst, with travel permitted to 28 countries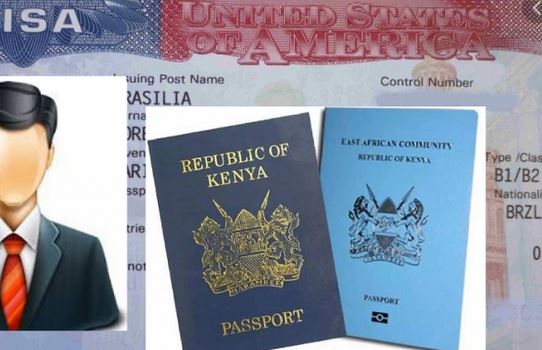 Kenya's passport remains the best to own in East Africa compared to its six peers.
This is according to research conducted by world-leading offshore consulting firm Nomad Capitalist.
Passports were ranked on visa-free travel, international taxation laws, global perception, dual citizenship, and personal freedom.
SEE ALSO: Worst and best passports according to survey
The firm ranked the best passports in the world by scoring 199 different passports in five categories.Kenya scored 48 points out of the 199 total passports same as Cape Verde, Armenia, Philippines, and the Dominican Republic.
Under travel, it scored 72 points, taxation (20), and perception (30) while dual citizenship and freedom the same at 20, making it rank position 123.
Early this year, The Henley Passport Index ranked Kenya at number 72, eight places lower than its position in 2010. Kenya was at position 64 in 2010 and leading in the East African region with a visa-free and visa-on-arrival score of 65.
However, in the Nomad Capitalist, Kenya still commands a relatively high score in comparison to its East African region neighbours, with visa-free or visa-on-arrival access to 71 destinations globally scoring 72 points against Tanzania and Uganda at 71 and 67 respectively.
Tanzania and Uganda were ranked the same position 125 with 47.50 points each.
SEE ALSO: Kenya's Covid-19 cases shoot by 123 as government focuses on truckers
Zambia, Malawi, Lesotho, Botswana, and Jamaica, among other African countries, scored above Kenya at position 118,113,116,101 and 106 respectively in the same country ranking category.
South Africa ranked position 99 with 60.50 scores. Passports from Sweden, Luxembourg, and Ireland are the best in the world to own.
This year, three countries came out on top with Sweden, Luxembourg, and Ireland all scoring 114 points.
Sweden which ranked second on the index last year has climbed its way to the very top thanks to visa-free travel to 186 countries, high levels of personal freedom, and an excellent global reputation.
Luxembourg is tied for first and maintains its place at the top of the list for the third year in a row, having climbed its way up from tenth place just three years ago.
SEE ALSO: Interior PS Karanja Kibicho hints at reopening of the economy
Luxembourg grants its citizens high levels of freedom, has an excellent global perception, and fortunately for ex-pats living there, it recently became easier to naturalize as a citizen.
The Irish passport also came out on top thanks to having one of Europe's lowest corporate tax rates, high visa scores, and an excellent global reputation.
The top ten countries are Sweden, Luxembourg, Ireland, Switzerland, Belgium, and Finland.
The rest are Portugal, Singapore, the Czech Republic, and Malta.
The British passport ranks highly at number 11 as its citizens can visit 185 countries visa-free, are almost always allowed to hold another citizenship, have relatively high levels of personal freedom, and are thought-about quite highly abroad.
SEE ALSO: Sugar cane miller's efforts to block rival from setting up factory fails
Unfortunately for Brits, it is more difficult to become legally tax non-resident when moving abroad.
By comparison, the US passport, which ranks at number 40, also allows visitors to visit 185 countries visa-free, but citizens are taxed on their worldwide income no matter where they live and are not perceived as highly as their British counterparts.
Japan, which ranked 21st on the list, is the best passport for traveling with access to 191 countries visa-free.
According to the research, the worst passport to own is the Afghan passport.
This passport only allows entry into 26 countries visa-free, its citizens are often refused entry to a substantial number of countries and also encounter substantial hostility, its citizens are strictly forbidden to hold other citizenships and they also experience less freedom.
Iraq is second-worst, with travel permitted to 28 countries, low perception from other countries, and low levels of freedom, and Yemen is third from the bottom.
Comments
comments