'Rafiki' is a reflection of our society
Finally Kenyans got to see the banned film Rafiki, following a court order to lift the ban temporarily to allow for seven days of screening in public theatres.
It is interesting to note, however, that long before its banning by the Kenya Film Classification Board, the board's chief executive Ezekiel Mutua, had gone on radio to sing its praises and that of its producer, Wanuri Kahiu.
Mutua is on record saying, "It is a great story…she has a great story. We want it to be our movie, we want it to be our story…we need to celebrate Wanuri and her crew…"
But after the Cannes Film Festival, where the film was first screened to much acclaim, the film's greatest supporter turned into its fiercest critic and the KFCB banned Rafiki "due to its homosexual theme and clear intent to promote lesbianism in Kenya contrary to the law."
Kahiu sued the board, arguing in her suit that the ban made it impossible for her to submit the film for consideration by the Oscars Selection Committee Kenya for submission in the Best Foreign Language Film category award.
As soon as the court gave the order, Prestige Cinemas in Nairobi advertised dates and timings for screenings. In a matter of hours, tickets were sold out for the first day and the management was forced to show the film on both its screens, thanks to the hype created by the controversy around it.
The screening, from September 23-29, finally gave Kenyan viewers a chance to judge the film for themselves.
I attended the first day of screening at Prestige. I arrived half an hour before the start of the show and the place was buzzing with excitement. The queues for last minute ticket buyers were long. The tickets, selling at Ksh500 ($4.9), were cheaper than those charged for foreign-made films.
Members of the LGBTIQ community and their sympathisers had come out in full force to show support. Rafiki is after all about them.
Foreign-made films do not exactly grasp their challenges because in the West, homosexuality is neither illegal nor criminal. Rafiki is their opportunity not just to look at themselves in the mirror, but also to tell society about their daily struggles.
Rafiki is based on the lives of two girls, Kena (Samantha Mugatsia) and Ziki (Sheila Munyiva). The daughters of rival politicians. They fall in love but their "unusual'' relationship is not accepted by their community.
They have watched the violence that is meted out on other gay people and so they try to keep their relationship secret, without much success.
The more I think about this film, the more I am convinced that (ironically), there is nobody who has described it better than the person who hates it the most — KFCB's Mutua.
Speaking at the aforementioned radio interview, he said "…Rafiki is a story about the realities of our times and the challenges that our kids are facing, especially with their sexuality… things that we sweep under the carpet and pretend that it is not happening…"
As a heterosexual man with gay friends and one who is aware of the challenges they go through — both online and offline — I still cannot say that I know what it means to live as an LGBTIQ person in Kenya. This film sheds light on their daily tribulations.
The hatred is palpable— being denied access to basic human rights like healthcare, housing and the right to love. If there is an undoubted success in Rafiki, it is how it manages to humanise the experience of gays and lesbians.
The theme story is woven into a spellbinding tale that offers us a glimpse into a world unfamiliar to heterosexuals. Lasting only 82 minutes, I did not expect it to answer all questions on homosexuality.
However, the overriding lesbian theme is both a blessing and a curse. On one hand, it popularised the film but on the other, denied it the opportunity to be examined as purely a work of art.
The acting, costumes and soundtrack choices is stellar. The casting as perfect and the lead characters are brilliant in their roles as lesbian lovers.
That said, there are aspects of the film that did not work for me. The pace is way too slow. The dialogue in some parts sounds forced, maybe to appeal to a Western audience. And the subtitles are shoddily done.
The film has emotional moments between Kena and Ziki; carefree laughter from a bodaboda character called Blackstar and a food vendor who happens to be the neighbourhood gossip.
On a deeper layer, Rafiki explores the depths of parental love and heartbreak at the same time, when in a tender moment, a father chooses his daughter over winning an election, while a mother decides she loves her religion more than her daughter. But there is also unbelievable hate from a community that refuses to accept what they consider abnormal.
Rafiki is about everyday relations, and there is betrayal through the character of Waireri, who joins in a mob beating of someone he calls a friend.
But love conquers all as Kena and Ziki defy time and distance, and the threats hanging over them. And that is what I love about Rafiki — a bittersweet ending showing that there are things in life worth fighting for, at a whatever cost.
Rafiki is based on Ugandan writer Monica Arac de Nyeko's short story Jambula Tree, which won the 2007 Caine Prize.
Here is a tip on how to watch Rafiki if you want to really grasp the story. First watch the video of the song Take Me To Church by Hozier, read the poem titled Some Kind of Man, and finally read Jambula Tree. Only then should you watch the movie.
Heavy rainfall could increase warns weatherman – KBC
The Kenya Meteorological Department has warned that the heavy rainfall being experienced in the country could increase in intensity to over 30-milimeters in 24 hours.
In a statement, the Deputy Director of Meteorological Services Dr. David Gikungu said that the most affected areas are highlands west of the Rift Valley, the Lake Victoria basin, Highlands East of the Rift Valley including Nairobi county, the North Western region of Turkana County as well as the South Eastern Lowlands including Kajiado county.
Dr. Gikungu urged the public to be cautious as the high water levels in the rivers could result in flooding.
He warned that soils socked with water in hilly areas could trigger mudslides and urged the public to be cautious.
Get breaking news on your Mobile as-it-happens. SMS 'NEWS' to 20153

This as Kilifi County Government Disaster Management Unit in conjunction with Kenya Red Cross Society has urged area residents living in low lying areas along River Sabaki to be alert over the possibility of flash floods.
The County Director of Meteorology, Ramadhan Munga said heavy rainfall had been forecast in the River Sabaki catchment areas hence floods may occur in the low lying areas that may not be receiving rainfall.
Tell Us What You Think
Firm roots for PPPs in universal healthCARE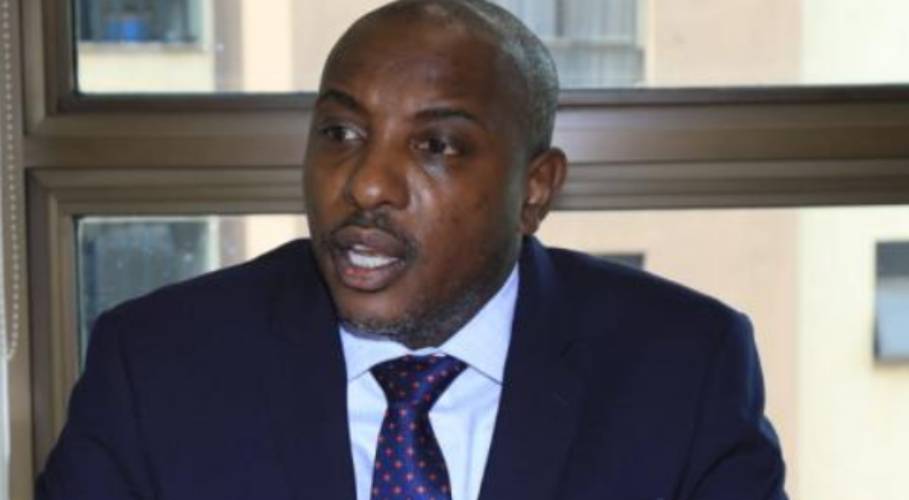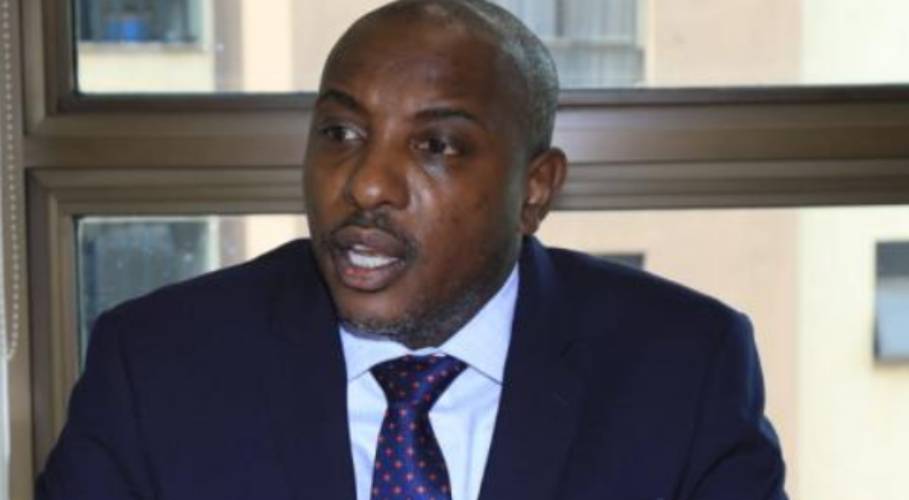 General Manager of General Electric (GE) Health for sub-Sharan Africa, Eyong Ebai
The government has been urged to engage the private sector more in funding universal healthcare in the wake of Covid-19.
General Manager of General Electric (GE) Health for sub-Sharan Africa Eyong Ebai said the pandemic had demonstrated that governments alone cannot fund public health systems.
"There are two sides to the discussion and the first is in regards to supporting governments to create demand-side activity so there is appropriate funding that the supply side can then provide services to the general public," said Mr Ebai in a recent interview. 
"On the demand side, we need to focus on instruments that can share risk and typically this will be in the form of health insurance programmes that can be national health insurance schemes like in Ghana, Nigeria and South Africa," he added.
In the upcoming 2021/2022 budget, the National Treasury has allocated Sh121 billion to the Health Ministry, representing an increase of Sh3 billion from the current financial year that ends in June. 
Treasury has allocated another Sh47.7 billion for the universal healthcare plan, bringing the total allocation to the country's health sector at Sh168 billion for the 2021/2022 financial year. 
However, this represents 1.7 per cent of the country's GDP and is below the international average spending for low-income countries that stood at 6.3 per cent as of 2019.
According to Ebai, governments can also tap into regional authorities through developing state or provincial-wide health insurance schemes that will directly benefit local communities, thus easing the pressure on central governments. 
Take a quick survey and help us improve our website!
Take a survey
"The real trick for Africa is to tap into the informal sector as well as the formal sector," he explained.
"This means everyone pays a small premium towards a pot which then goes towards providing coverage for individuals when they become unwell." 
This is especially crucial as more than 80 per cent of patients on the continent still meet trig healthcare bills through out-of-pocket payments.
National Treasury
General Electric
Kenya: As Climate Change Threatens Kenyan Tea, Millions of Workers Seen At Risk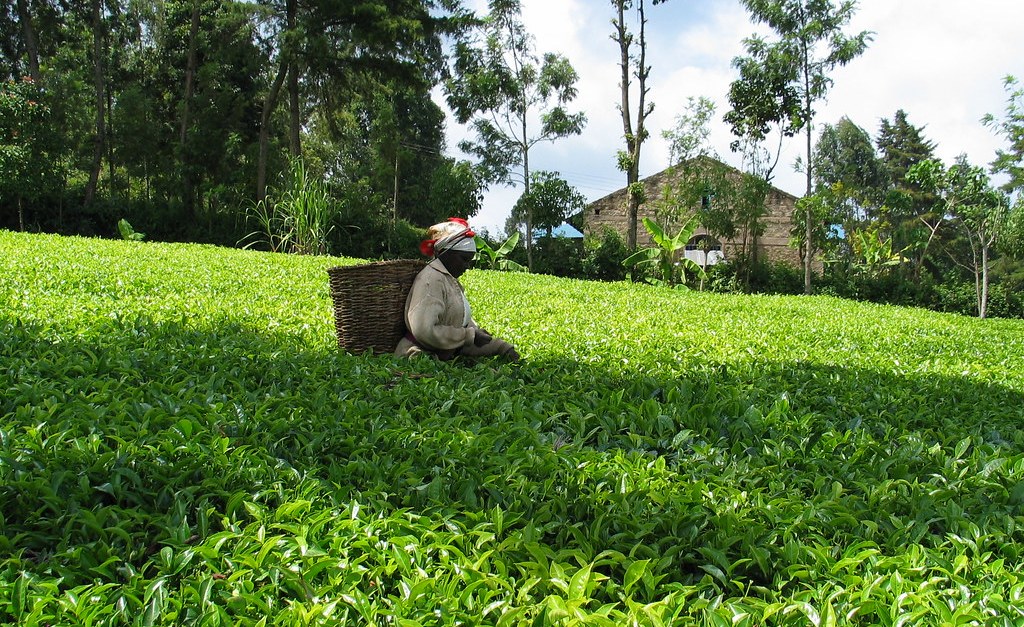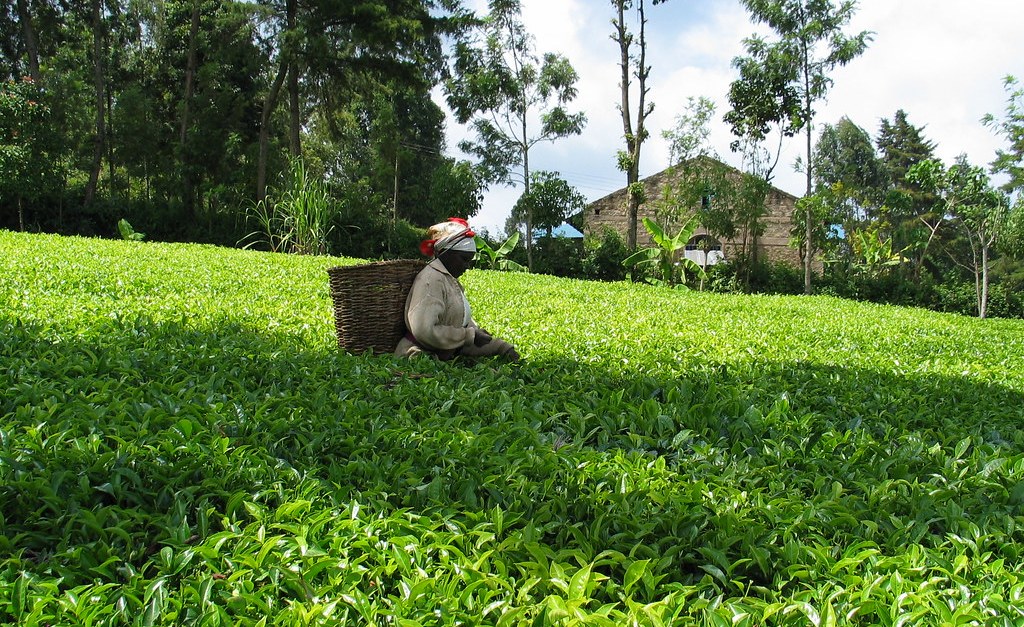 Nairobi — Shifting temperatures and rainfall set to hit production of the world's most popular beverage in key growing regions, says Christian Aid report
Climate change is set to ravage tea production in Kenya, the biggest global supplier of black tea, threatening the livelihoods of millions of plantation workers, a report by British charity Christian Aid warned on Monday.
The report looked at how shifting temperatures and rainfall patterns in tea-growing regions in Kenya, India, Sri Lanka and China could affect the quality and yield of the world's most popular beverage.
Tea is one of Kenya's top foreign currency earners, along with tourism and remittances, employing about three million people.
But the East African country – which produces almost half the tea consumed in Britain – is likely to see the areas with optimal and medium tea-growing conditions shrink by about 25% and 40% respectively by 2050, the report said.
Climatic changes will also make it increasingly difficult for tea growers to move into new, previously uncultivated regions, it said, adding that the decline in output was already being felt on the ground.
"The conditions here used to be good and we had a great tea harvest. When the climate changed, the production of tea in my farm dropped," said Richard Koskei, 72, a tea farmer from Kericho in Kenya's western highlands.
"We have nothing else to rely on here. People in my community will consider running away from tea farming, with jobs lost, and consumers of tea might see the price rise."
According to a U.N. survey of 700 growers in all seven of Kenya's tea regions, farmers observed changes in rainfall patterns, distribution, and reduced yields tied to climate change.
More than 40% of respondents said they had noticed changes in rainy and dry seasons, which led to shifts in the planting season, while 35% cited drought.
Kenya is highly vulnerable to climate change, with projections suggesting its average annual temperature will rise by up to 2.5 degrees Celsius between 2000 and 2050, said Christian Aid's report.
Rainfall will become more intense and less predictable. Even the slightest increase in droughts will present major challenges for food security and water availability, especially in Kenya's arid and semi-arid area in the north and east, it added.
"Africans make up 17% of the world's population but we generate just 4% of the greenhouse gas emissions that have caused the climate crisis," said Karimi Kinoti, head of Christian Aid's Africa Division, in a statement.
"And yet it is we who are suffering the brunt of the impacts of climate change. Our tea industry is vital to our economy … and now it is under threat from climate change."
Ahead of crucial U.N. climate talks in Glasgow in November, campaigners are calling for countries to cut carbon emissions, cancel the debts of developing countries such as Kenya, and mobilise climate finance to help countries adapt.
"The whole world will be watching, especially Kenyan tea farmers and other people on the front lines of the climate crisis," said Mohamed Adow, director of Power Shift Africa, a Nairobi-based climate and energy think-tank.