PS on the spot in Sh40m assets loss
Thursday, September 27, 2018 20:11

By EDWIN MUTAI
Former Environment principal secretary Richard Lesiyampe is on the spot over the loss of a government vehicle and supply of tree seedlings worth Sh40 million.
Dr Lesiyampe's official vehicle registration number GK A152Q valued at Sh5.46 million was reported lost at Mlolongo in Machakos County under unclear circumstances in August 2013.
Dr Lesiyampe, who is on suspension following prosecution over the maize scandal, has also been dragged into the loss of tree seedlings worth Sh34,925,500. Auditor-General Edward Ouko had questioned the loss of the government vehicle which at the time had been assigned a civilian number plate, KAY 953F.
Ali Noor Ismail, Principal Secretary in the ministry, told the Public Accounts Committee (PAC) that Dr Lesiyampe's son and his driver were on the vehicle which was said to have been stolen. "The matter is still under investigation by the Kenya Police Service. The ministry has been making efforts to address this matter and ultimately resolve it conclusively," Mr Ismail said during scrutiny of the Ministry of Environment books of accounts by PAC. The team, chaired by Ugunja MP Opiyo Wandayi, questioned Mr Ismail when he said that the matter was reported at Kileleshwa Police Station.
"How can someone be carjacked in Mlolongo, perhaps induced to sleep, and trace his way to Kileleshwa Police Station to report the incident?" Kuria Kimani, MP for Molo, asked.
Mr Ismail said the driver was carjacked on Denis Pritt Road in Nairobi while Dr Lesiyampe's son made a similar report to Mlolongo Police Station.
Mr Wandayi sought to know the action taken against the officer who lost the government vehicle six years ago. "We relied on his account and that of the transport officer. What would we do if a driver said he had been carjacked? It's the police to give us the outcome of the investigation.
"We also cannot take administrative action against the driver because he moved with the PS to another ministry," Mr Ismail said. Mr Wandayi directed the PS to furnish the committee with the latest status of police investigations, including action taken against the officer.
The committee also questioned procurement and supply of tree seedlings worth Sh34,925,500 to various destinations whose existence the auditor could not verify.
Mr Ismail said the ministry contracted various companies to supply the seedlings.
He agreed with Mr Ouko's findings that delivery notes were not signed and the seedlings were not verified as received.
Home prices drop as land value increases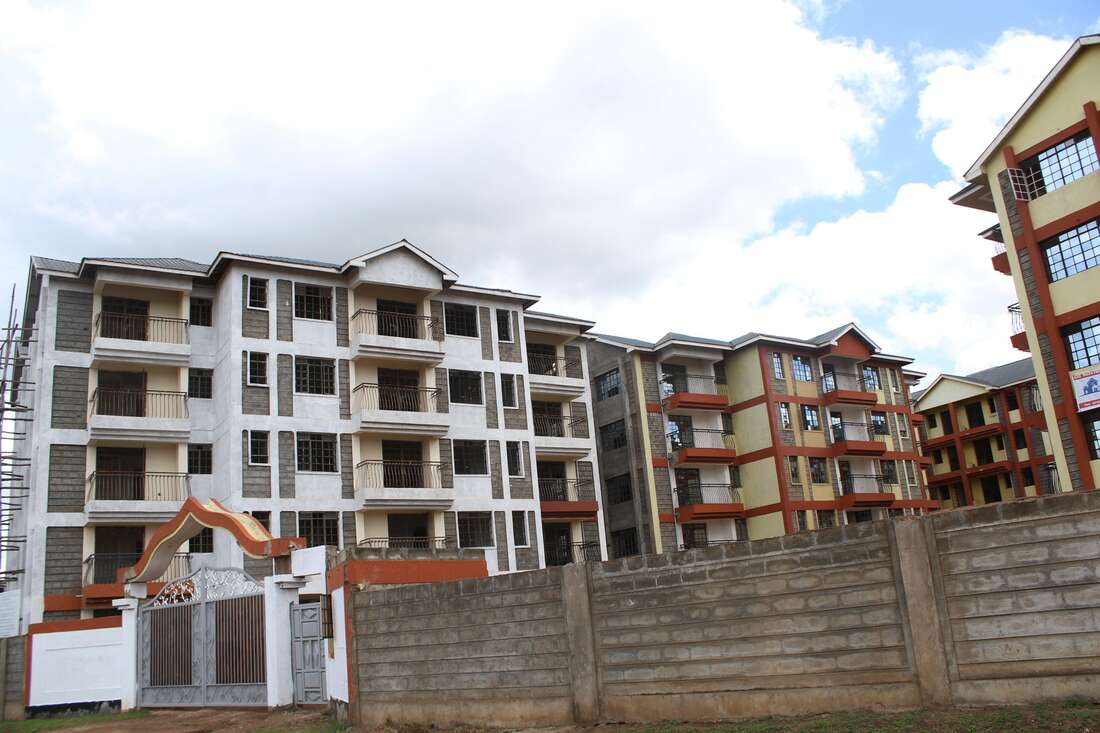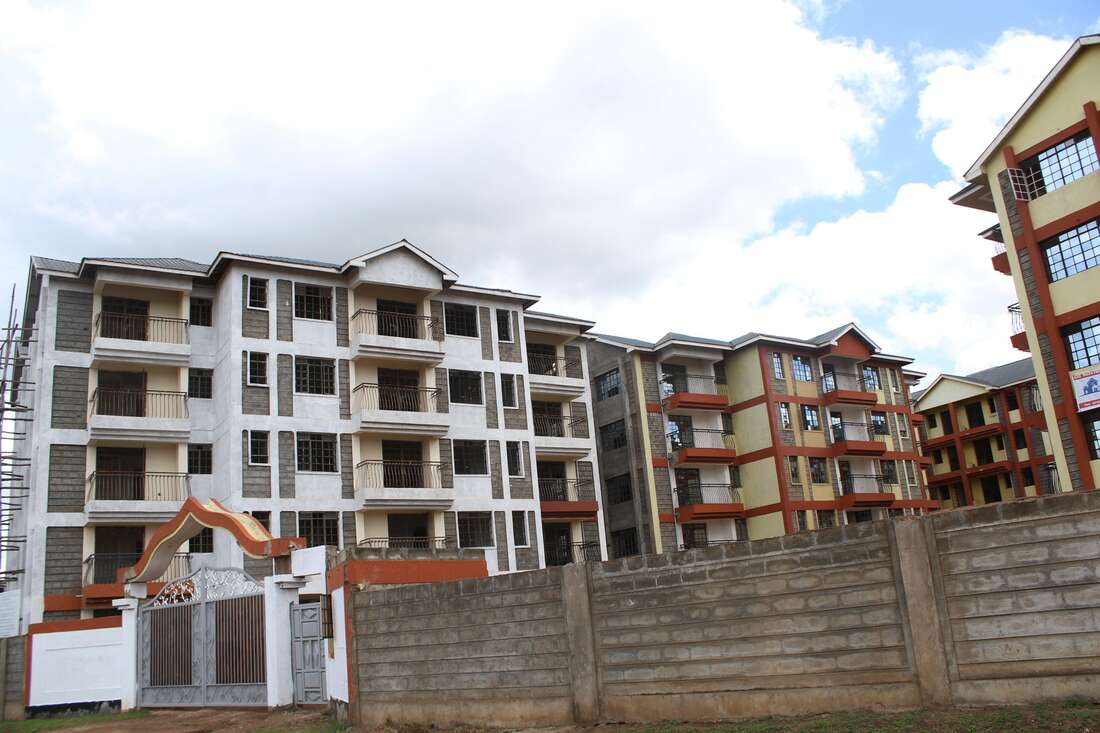 Home prices drop as land value increases
Tuesday May 11 2021

Investors who froze investments in land at the peak of the Covid-19 economic crisis are slowly returning to the market on the improved business environment.
The sluggish price movement has hit property developers and land speculators while offering a bargain to real estate investors.
Land prices in Nairobi and the surrounding counties of Kiambu, Kajiado and Machakos have increased in the three months to March on the back of ongoing recovery from coronavirus hardships that failed to lift home prices.
HassConsult, which conducts a quarterly property pricing index in Kenya, said on Monday that land prices increased 0.2 percent in quarter one — the fastest growth since the country reported the first Covid-19 case in March last year.
Investors who froze investments in land at the peak of the Covid-19 economic crisis are slowly returning to the market on the improved business environment.
But home prices remain subdued, recording a minimal drop of 0.07 percent in the period to March compared to a cut of 1.2 percent in the quarter ended December.
HassConsult has linked the price fall to an oversupply of homes amid reduced demand related to the Covid-19 economic fallout, which has led to job losses, pay cuts, closure of firms and cuts on bank loans and mortgages.
The price movements may look minimal, but the impact is reflected in the fact that land and home prices have recorded double-digit annual increases in recent years on increased demand for real estate.
The sluggish price movement has hit property developers and land speculators while offering a bargain to real estate investors.
Land prices rose fastest in surrounding satellite towns driven by Kenya's growing middle class that cannot afford property in the capital.
"Overall land prices in the suburbs posted a modest 0.2 percent increase over the quarter while the satellite towns saw a
1.5 percent rise," said Sakina Hassanali, head of property development consulting and research at HassConsult.
"While there is flattening of demand, this does not mean that demand is going to be low for long," added Ms Hassanali.
HassConsult data shows that prices of land in areas such as AthiRiver, Juja, Mlolongo, Limuru and Ngong increased by between 0.8 percent and 6.07 percent.
The price of an acre in Ngong increased by the largest margin of 6.07 percent to Sh25 million in March from Sh23.7 million in December.
It rose 4.2 percent in Mlolongo to Sh29.8 million and 3.28 percent in Tigoni to Sh25.2 million.
The land prices boom in satellite towns has been driven by the appetite for home ownership by Kenya's growing middle class.
The high appetite for property saw coffee plantations in Kiambu cleared to pave the way for gated housing estates and shopping centres.
An acre in Kiambu dropped 2.07 percent to Sh37.8 million while Kitengela recorded a 1.59 percent drop to Sh12.4 million.
Land prices in Nyari, Lang'ata and Gigiri rose by the biggest margin of 2.18 percent, 1.26 percent and 1.18 percent respectively in Nairobi.
An acre in Nyari rose to Sh107.9 million and Sh232 million in Gigiri, where the UN complex sits.
Donholm also recorded a price increase, with an acre rising 2.76 percent to Sh70.8 million.
But Riverside and Parklands defied the trend, with price drops of 1.69 percent to Sh338.1 million and 0.92 percent fall to Sh375 million respectively.
Upper Hill is listed as the costliest location, with an acre going for Sh511.2 million followed by Westlands at Sh421.7 million and Kilimani Sh415 million.
Housing has been one of Kenya's fastest growing sectors over the past decade, fuelled by a growing middle class, with returns from real estate outpacing equities and government securities.
This fuelled a boom in land whose prices have increased nearly four-fold in Nairobi and surrounding satellite towns like Kiambu, Ongata Rongai and Kitengela.
The feverish rise in house and land prices has led to a bubble, setting the stage for multi-billion shilling loan defaults from property developers who had placed their bets on Kenya's real estate.
Home prices in high-end estates shrugged off the bearish market to record marginal gains while houses in estates targeted by the middle class like Donholm and suburbs of Juja, Rongai and Kitengela recorded drops. Donholm, Juja, and Rongai homes fell 0.6 percent, 4.2 per cent and 1.5 percent respectively.
On average, the cost of homes in Muthaiga rose 2.6 percent, Loresho (2.8 percent) and 2.4 percent in Kileleshwa.
Firm roots for PPPs in universal healthCARE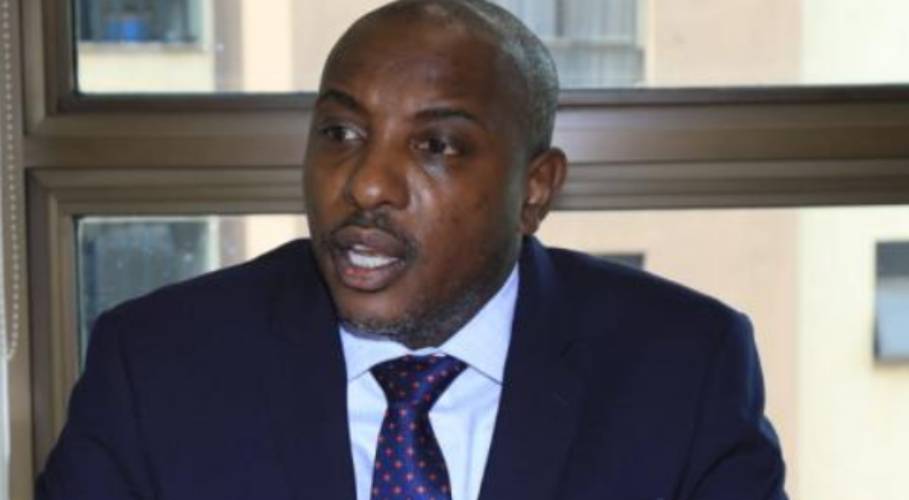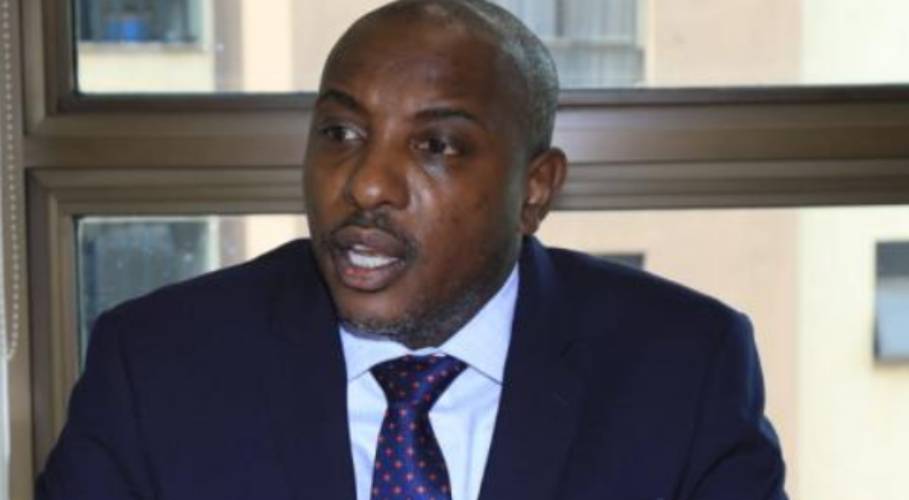 The government has been urged to engage the private sector more in funding universal healthcare in the wake of Covid-19.
General Manager of General Electric (GE) Health for sub-Sharan Africa Eyong Ebai said the pandemic had demonstrated that governments alone cannot fund public health systems.
"There are two sides to the discussion and the first is in regards to supporting governments to create demand-side activity so there is appropriate funding that the supply side can then provide services to the general public," said Mr Ebai in a recent interview. 
"On the demand side, we need to focus on instruments that can share risk and typically this will be in the form of health insurance programmes that can be national health insurance schemes like in Ghana, Nigeria and South Africa," he added.
In the upcoming 2021/2022 budget, the National Treasury has allocated Sh121 billion to the Health Ministry, representing an increase of Sh3 billion from the current financial year that ends in June. 
Treasury has allocated another Sh47.7 billion for the universal healthcare plan, bringing the total allocation to the country's health sector at Sh168 billion for the 2021/2022 financial year. 
However, this represents 1.7 per cent of the country's GDP and is below the international average spending for low-income countries that stood at 6.3 per cent as of 2019.
According to Ebai, governments can also tap into regional authorities through developing state or provincial-wide health insurance schemes that will directly benefit local communities, thus easing the pressure on central governments. 
"The real trick for Africa is to tap into the informal sector as well as the formal sector," he explained.
"This means everyone pays a small premium towards a pot which then goes towards providing coverage for individuals when they become unwell." 
This is especially crucial as more than 80 per cent of patients on the continent still meet trig healthcare bills through out-of-pocket payments.
Third time lucky? Amana CEO makes fresh stab at saving firm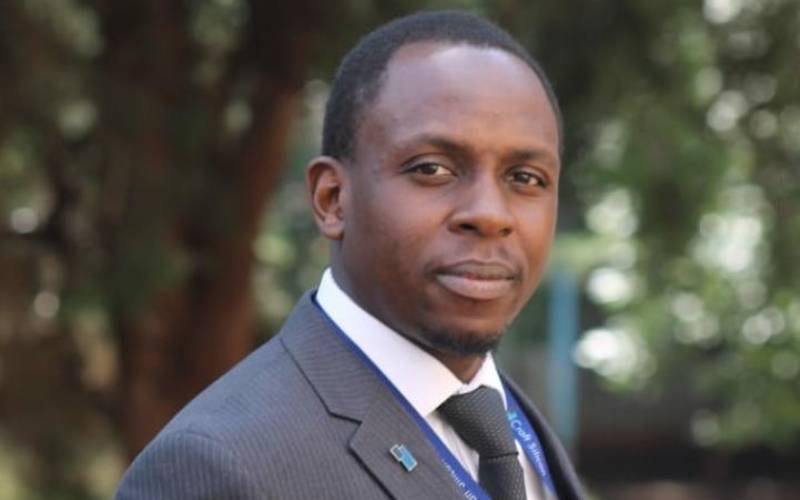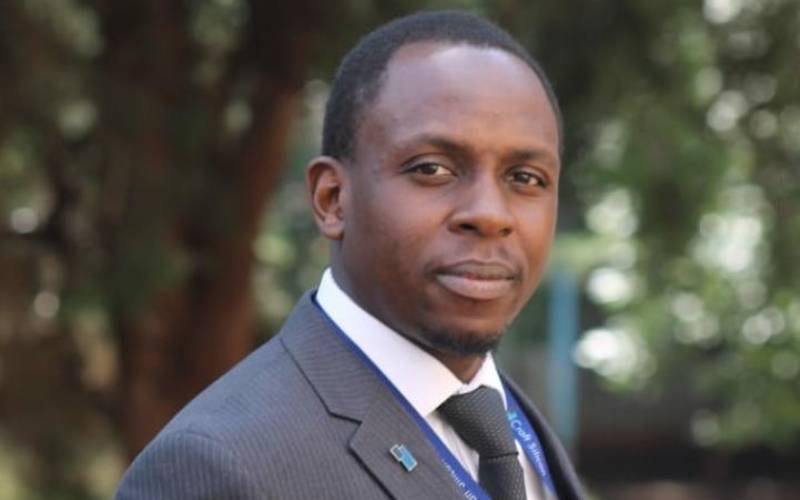 For the past few years, Reginald Kadzutu and Amana Capital have been joined at the hip.
The source of their shared torment has been the ghosts of collapsed giant retailer Nakumatt, which sank with the investment firm's Sh255 million.
And any attempts to exorcise Nakumatt's ghosts have proven unsuccessful so far. A strategic investor touted to pump Sh300 million and recapitalise the investment firm shied away at the last minute.
It was not clear why Sanjeet Thethy, the strategic investor, backed out.
Now, Kadzutu is back at Amana Capital in his third stab at turning around the company.
"My title is Interim Chief Executive Officer; I'm here just to turn it around. I have given myself three years," Kadzutu told Financial Standard recently on his return at the investment firm.  
In February last year, he appeared before anxious investors to explain how their money put in Nakumatt commercial papers would be recovered.
This was at a testy Extraordinary General Meeting (EGM) of investors in the Amana Shilling Fund, which overcame a liquidation vote that would have impacted the future of the entire company.
Withdrawals had been frozen and investors faced losing their money, with the fund's only other investment being Sh185 million fixed deposits put in the troubled Jamii Bora Bank (now Kingdom Bank).
Kadzutu, however, explained that there is a misconception that he was part of the team that made the decision to invest in Nakumatt.
He had worked in Amana before for four years between 2008 and 2012 and then left for tech firm Craft Silicon.
Kadzutu rejoined the fund manager in 2018 after it had already invested in Nakumatt in 2016. His return, he insisted, was "to clean up the  Nakumatt mess."
"The reason I actually came in was to sort the Nakumatt issue. I advised the firm to inform people they had invested in Nakumatt. I was the one who held the first EGM."
He said he was also the one who notified the Capital Markets Authority (CMA) of the ill-fated investment and froze withdrawals by anxious investors.
His second stint at the firm, however, was short-lived and left for rival Zamara in August 2019.
"The framework of what they needed to do was already in place. I'd done my job to freeze it and let it be known to everyone and gave the solutions," he said. Now, Kadzutu says Amana Capital is "aggressively" following up on the Nakumatt investment.
"We believe someone should be held accountable, and money should not be lost," he said.
The CEO said they are pursuing legal routes but is quick to add that the intention is not to "recover everything."
"Atul Shah is not broke," deadpanned Kadzutu.
He pointed an accusing finger at the market regulator, CMA, arguing that it could have done more to protect investors.
"If the authority were really after protecting investors, they'd go after Nakumatt and manage to get that Sh4 billion… they have the capacity," he explained.
Commercial paper holders are part of the unsecured creditors and at the bottom of the food chain when it comes to any funds that would be recovered from Nakumatt.
The investment firm is part of investors who lost a total of Sh4 billion after buying Nakumatt's commercial papers.
Nakumatt went down with a Sh38 billion debt, with the unsecured short-term debt instruments it had issued to about 800 institutions going up in smoke.
Kadzutu is well aware of the implication of the nature of the debt and said they'll "pursue other avenues that may benefit us."
Charting a recovery for Amana Capital saw 59 per cent of funds in the Amana Shilling Fund written off and substituted for a 30 per cent equity stake in the firm, which was part of the AGM resolutions.
The 30 per cent equity shares will be issued "proportionally" to individual holdings of funds lost in the fund.
They will also take up board seats. Liquidity has been one of the challenges for the investment firm.
Kadzutu said the fund not only had money in Nakumatt and JBB but had "deposits all over."
The third tier bank was also facing liquidity problems. Early last year, Last year, Co-operative Bank completed the acquisition of 90 per cent of the troubled bank.
Only one fund had invested in Nakumatt and JBB.
The other funds by the investment firm include the Amana Growth Fund, Umbrella Fund and the Balanced Fund, which were not affected.
He said by December last year, Co-op Bank had paid the whole amount.  
This coincided with his return to the firm. "We paid and are still paying others," said the CEO. "This shows the element of putting effort into trying to make sure that people get their money," he added.
Kadzutu said legally, they could have written off the hole created by Nakumatt but "mistakes happen," hence the option to convert the debt into equity.
 "Once you write off, all is lost. But in this new arrangement, what you are losing is liquidity," This will see investors get dividends after turning the firm around and doing a share buy-back, according to Kadzutu.
"Our plan is that in two to three years, we can buy back those shares and definitely compensate for the interest that you'd have otherwise earned over the period," he said.  
He said the valuation and allocation has been done, and lawyers are now working on changing the company from a private to a public entity, with the shareholders now set to rise to 1,000.