President Uhuru has enhanced relations with Foreign nations
There was a time, not so long ago, that it seemed Kenya's relations with foreign Countries was at its worse jeopardizing business and funding.
Following the 2007/8 post-election violence a decade ago, international figures remained guarded in their relations with our leaders. Those that did visit our shores made it clear that their efforts were aimed at putting Kenya back together.
This intensified around the 2013 election, during which many in the international community remained skeptical of President Uhuru Kenyatta and Deputy President William Ruto candidature due to their impending case at the ICC.
In fact, their opponents alleged that their victory would lead to unprecedented international isolation.
Get breaking news on your Mobile as-it-happens. SMS 'NEWS' to 22163

And with this uncertainty came an unprecedented wave of terror in our country, during which we suffered three huge terror attacks, in Westgate, Mpeketoni and Garissa.
Corruption has also been a major factor in the Country with about one third of our national budget said to be lost to graft, and successive governments seemingly unwilling or unable to do anything about it.
Fast forward to 2018, in just two weeks, President Kenyatta has travelled to Washington DC to meet President Trump (only the second African chief of state to make a bilateral visit since 2016), he has hosted British Prime Minister Theresa May (the first visit from a British leader in three decades) and visited Beijing for the Forum on China-Africa Cooperation (FOCAC) Summit and a meeting with Chinese Premier Xi Jinping.
All this followed a visit to Kenya by former US President Barack Obama in mid-July.
Our president has basically met with the leaders of three of the five biggest economies in the world in an incredibly short space of time. Kenya has become a global player.
This also reveals how under President Uhuru, Kenya has been elevated to the top tier of African countries in the eyes of the international community, alongside Nigeria and South Africa.
President Donald Trump has hosted just two African leaders for bilateral summits – Buhari of Nigeria and our very own. Theresa May visited just three African countries – South Africa, Nigeria and Kenya, in her recent trip, while former President Obama visited just two – Kenya and South Africa, in his latest visit.
Despite being the ninth biggest economy in Africa and with the seventh biggest population, Kenya has become an undisputed member of the African Big Three!
I strongly believe that the main reason for this is the vigorous anti-graft drive Uhuru has pursued in his second term.
A commitment to fighting corruption has therefore become a prerequisite for any African leader to be accepted internationally. Just look at how President's Kagame (Rwanda), Magafuli (Tanzania) and Buhari have been feted in the West for their efforts in fighting graft.
Therefore, having made peace with opposition leader Raila Odinga, President Uhuru's crusade against corruption was a clear signal to the international community that things are really changing.
There will always be critics and skeptics. There will always be those who don't believe that change can really happen. And considering Kenya's chequered history with graft, I don't blame them. But if the last few weeks can teach us anything, its that Theresa May, Donald Trump, Barack Obama and Xi Jinping are not among them.
The leaders of the world's biggest economies in a way seem to believe in President Uhuru and his anti-corruption drive.
The views expressed in this article don't necessarily represent KBC's opinion
Matiang'i, Kinoti and Mutyambai summoned to court on Monday over missing Turk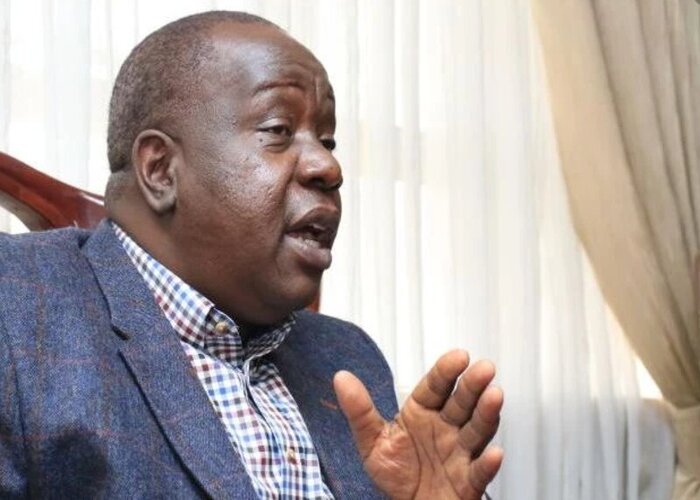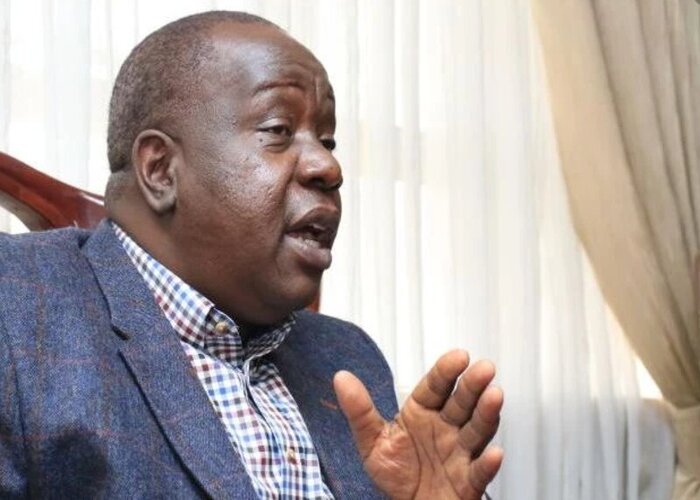 Interior Cabinet Secretary Dr. Fred Matiang'i. [File, Standard]
Interior Cabinet Secretary Fred Matiang'i, DCI boss George Kinoti and Inspector-General of Police Hillary Mutyambai have been summoned to court to explain the whereabouts of a Turkish national, who was allegedly abducted in Nairobi last Monday, May 3.
Kiambu High Court judge, Mary Kasango, wants the three, on Monday, May 10, to reveal the whereabouts of Selahaddin Gulen, a nephew of a top Opposition leader in Turkey Fethullah Gulen.
Rachier & Amollo Advocates, the lawyers of the missing man, had applied to have the three security bosses summoned to explain the whereabouts of their client.
Selahaddin is reported to have been abducted while on his way to DCI headquarters, Kiambu Road, where he was seeking the assistance of Interpol to help clear his name over allegations of involvement in crime in Turkey.
Selahaddin is a nephew of Fethullah, who inspired the Gulen movement, which is known as Hizmet (or service) in Turkey, and runs educational institutions across the world, including Kenya through the Light Academy schools.
However, after a bloody attempted coup in July 2016, President Recep Erdogan accused Fethullah, who inspired the Gulen movement, of being behind the bid to oust him from power.
Erdogan began a crackdown on Fethullah's followers, who are suspected to run in the millions and hold powerful positions in the military, judiciary and even the ruling party.
Take a quick survey and help us improve our website!
Take a survey
After the July 15 uprising when a section of the Turkish military launched a co-ordinated operation in several major cities to topple the government, Erdogan sought the extradition of the cleric from the US, where he has been living since 1999. These attempts have failed.
After the 2016 failed coup, which left at least 240 people dead and more than 2,000 others injured, the Erdogan administration launched a worldwide hunt for people affiliated to the Gulen movement.
Hundreds of people, among them civil servants and military officials, have been jailed for life over the attempted coup.
On Monday, May 3, Gullen's nephew Selahaddin was arrested in similar fashion to the dramatic 1999 security operation in Nairobi that led to the arrest of Abdullah Ocalan, a wanted man by the Turkish government.
Ocalan was one of the founding members of the Kurdistan Workers Party (PKK), a militant organisation founded in Turkey in 1978 to fight for the rights of minority workers.
PKK was listed as a terrorist organisation by Turkish government, the US and the Europen Union, putting Ocalan on the international list of most wanted men.
The arrest of Selahaddin was executed in almost similar fashion. At around 9am on Monday, Selahaddin, who arrived in the country on October 17 last year on a tourist visa from the US, had planned a meeting with officials from Interpol offices in Nairobi.
His mission, according to his lawyers, was to impress on Interpol to clear his name from the list of wanted men.
He had been listed by Turkey on allegations that he was wanted for an offence that he committed back home in 2008.
Selahaddin has been battling the Turkish government's attempts to get him to Turkey.
He took the fight to the Kiambu chief magistrate's court where he fought off attempts by the Director of Pubic Prosecutions to extradite him.
In his court documents filed in Kiambu on January 28 this year, Selahaddin asked the court to block his extradition until the case challenging his expulsion is heard and determined.
In an affidavit filed before the court, Selahaddin raised 42 points why the Kenyan government could not deport him. He attributed his intended extradition to the 2016 attempted coup and the subsequent crackdown by the Turkish government on people perceived to be affiliated to the Gulen movement.
"That the real motive behind the issuance of the Red notice is that, in 2016 (when I lived in the US) there was a failed coup attempt in Turkey. It is suspected that one Fethulla Gulen (my uncle) may have supported the coup.
"The Turkish authorities therefore opened a crackdown on all persons who were directly or indirectly related to the said Fethullah Gulen. All his relatives who were physically present in Turkey were arrested on fictitious criminal charges and are presently serving long prisons sentence in Turkey," Selahaddin told the court.
The proceedings were, however, stopped by the High Court in Kiambu where Selahaddin sought further orders to stop his extradition.
Man, wife and their three children killed in morning accident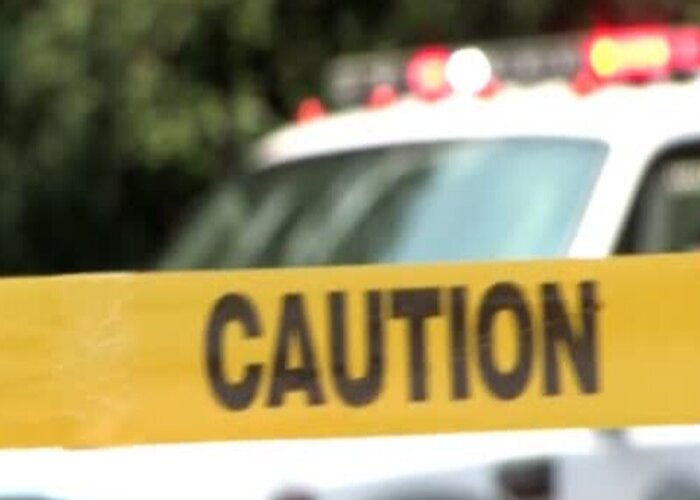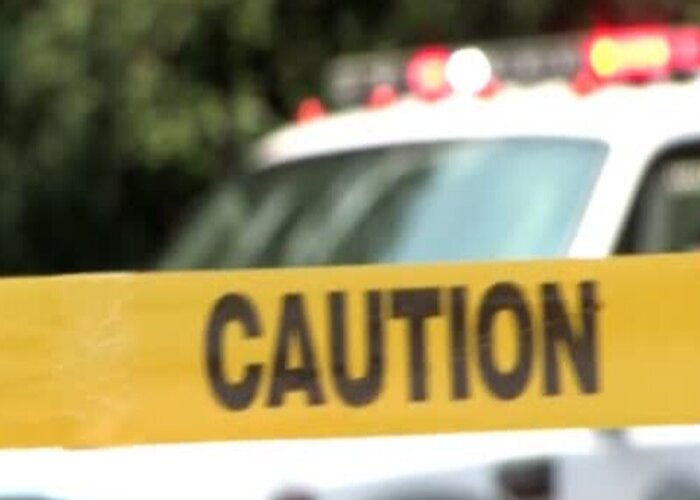 The family members were heading to Voi from Mombasa when the accident occurred. [File, Standard]
A middle-aged couple and their three children died on Saturday morning after their vehicle collided head-on with a fuel tanker at Taru area on the Mombasa-Nairobi highway.
Four other persons, who were also in the private vehicle, sustained serious injuries, Coast Regional Traffic Commander Peter Maina said.
The four survivors are the man's second wife, his two other relatives and a mechanic. They were taken to Kinango Sub-County Hospital for emergency care.
Maina told The Standard the victims, nine in number, were heading to Voi from Mombasa when the accident occurred.
"The fuel tanker's destination was Mombasa from Nairobi," said the regional traffic police boss.
The crash occurred at 5am Saturday, May 8, after the truck driver attempted to overtake another vehicle, consequently colliding head-on with the oncoming car, a Toyota Voxy, police said.
The deceased – a man in his early forties; his wife, who is in her early thirties; their two daughters, aged 10 and 7; and their 2-year-old son – were taken to Kinango Sub-County Hospital morgue.
Take a quick survey and help us improve our website!
Take a survey
The mangled wreckage of the Toyota Voxy and the fuel tanker were transported to Samburu Police Station.
The track god who was felled by the weight of his stardom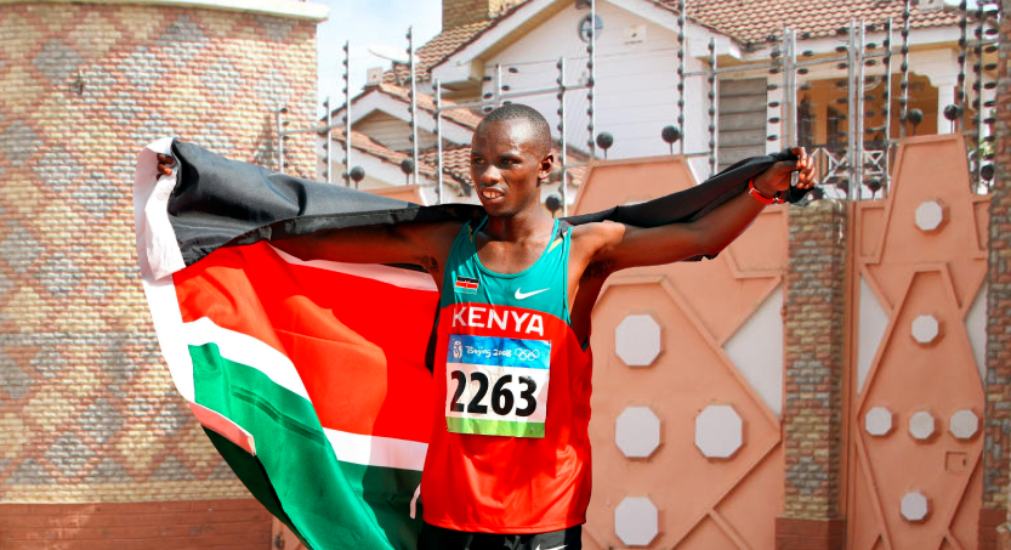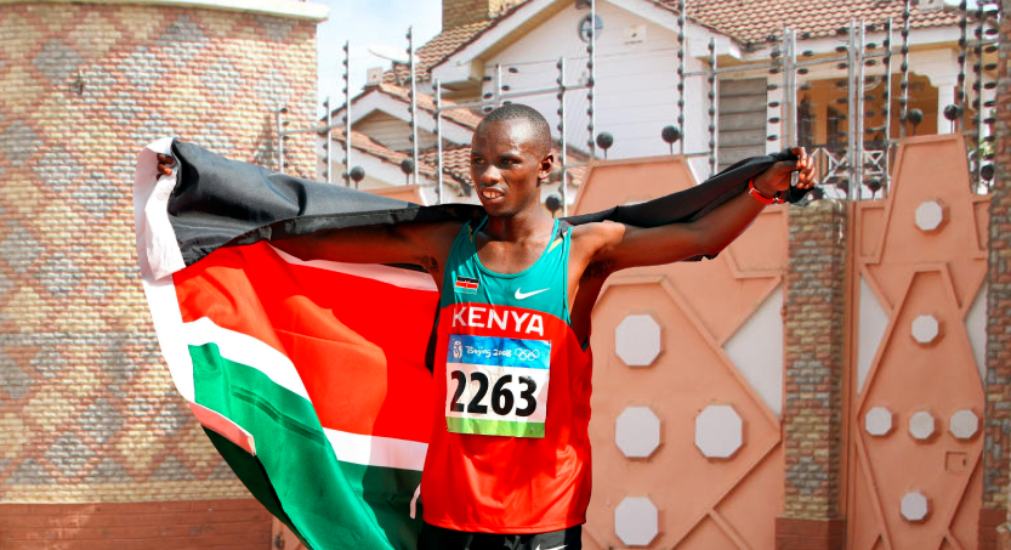 As the Class Five boy out ran the world champions, big money flowed in, and with it a multitude of fake friends who pushed him to the edge.