Post-breakup blues? Three-pointers to live by, says Hamisa Mobetto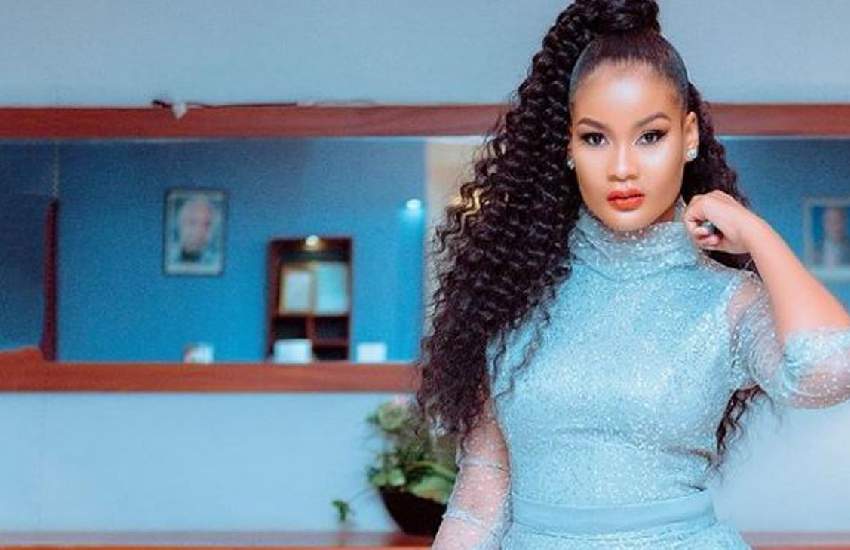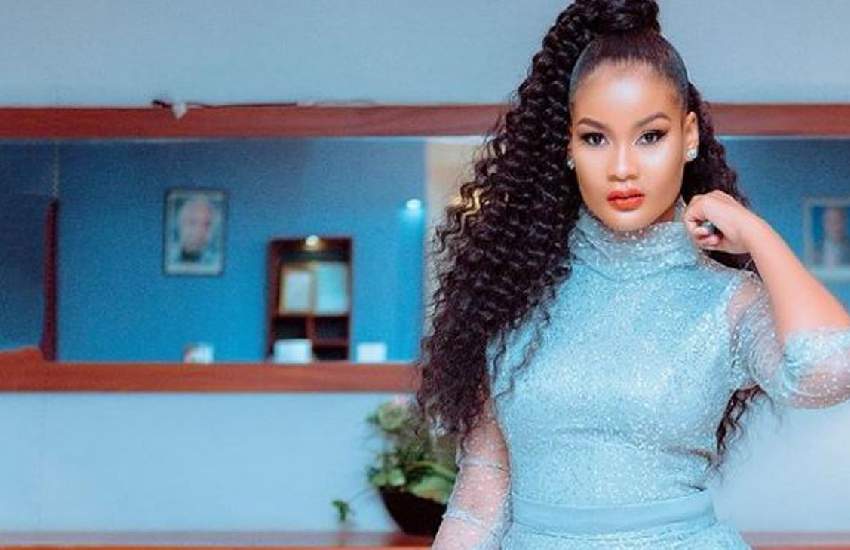 Having suffered a series of heartbreaks including her famous split from Wasafi Classic Baby (WCB) boss Diamond Platnumz, vixen cum entrepreneur Hamisa Mobetto has three-pointers she lives by.
Taking to Instagram to offer nuggets on how to engage especially when a relationship hits the fan, Mobetto pointed out that all lovers must first recognize that it sometimes cracks and separation sips in.
Mobetto outlined that despite all vows and wishes for it to last an eternity, there are fundamental rules ex-partners must note should it wither and die.
"Kuna wakati itabidi uachane na mtu uliyekuwa unampenda sana na ulidhani utakuwa naye kwa muda mreeefu.Kuna wakati katika maisha utalazimika kuachana na watu, ofisi…. n.k. Ukifika wakati huu kuna mambo ya kuzingatia," wrote Mobetto.
Read Also: I am done with dating for now – Hamisa Mobetto
For starters, the affected parties should understand that it is possible to part ways amicably.
"Sio lazima uanzishe ugomvi na unaoachana nao. Unaweza kuachana kwa heshima na utulivu. Kumbuka kuachana sio vita, mnaweza kuachana na maisha yakaendelea. Sio lazima uwageuze adui wale unaowaacha au wanaokuacha. Maisha yana majira na kila mtu anatakiwa kuwa mahali fulani kwenye majira tofauti," she stated.
The mother of two added that exes should be alive to the feeling of hurt and accept when a relationship is unsalvageable.
"Pokea maumivu na yakubali. Haitasaidia kutokubali uhalisia. Kama mtu ameamua kuondoka, hakuna namna. Haitasaidia kukataa uhalisia, badala yake jipange kwa hatua inayofuata," added Mobetto.
Lastly, the vixen amplified why hate after a breakup could dampen new prospects including finding love again. 
"Usijilazimishe kuonyesha ubaya wa unayeachana naye. Kumbuka mafanikio ya unakokwenda hayajabebwa na watu kujua ubaya wa unayeachana naye bali yamebebwa katika dhamira safi ya unachokwenda kufanya. Hakuna umuhimu wa kumpaka matope unayeachana naye," she posted.
Read Also: Hamisa Mobetto after breaks up with American bae
This is true for the vixen who lives up to her mantra declared two months ago that she prays to have a man who possesses the same qualities as her late step-dad.
"I was brought up by my step-dad. If I was ever asked to gift someone, I would gift him because not even once did he ever discriminate against me," said Hamisa.
"I always pray that if I ever get a husband, I get one like my step-dad. Someone who would love my kids without discrimination. He made sure I got educated and not once did I ever feel different. He is the best and I believe good men still exist."
Comments
comments
Uhuru Extends Nationwide Curfew But Revises Hours
President Uhuru Kenyatta has announced the extension of the nationwide curfew by a further 30 days stating that it is not yet fully safe to fully reopen the economy as such a move would pose a threat to public health.
Speaking during a live adress to the nation from State House, Nairobi, President Kenyatta however revised the curfew hours from 7pm-5am to 9pm to 4am, a move which he said will afford Kenyans more working hours and the flexibility to get home after clearing their shifts.
The President also lifted the cessation of movement into Kilifi and Kwale counties as well as Eastleigh (Nairobi) and Old Town (Mombasa) effective June 7 after data indicated that COVID-19 cases were starting to drop in these regions.
However, the cessation of movement orders will continue to apply in Mombasa and Mandera Counties and the Nairobi Metropolitan Area (NMS) by another 30 days following the recommendation of health experts.
"We must accept that we are not dealing with a right or wrong opinion we are caught in between two rights. Those who want to open the economy are right and those opposed to opening the economy are also right," said President Kenyatta.
"This clash of two rights placed us on the horns of a dilemma. In the absence of scientific consensus among our experts, I asked for some scenarios. I wanted to know the best and worst-case scenarios in order to contain the disease without affecting the economy irreversibly," said President Kenyatta.
More to follow
Comments
comments
Kenya records 126 new cases, 4 more deaths
Comments
comments
President Kenyatta Extends Dusk to Dawn curfew, Cessation of Movement from Nairobi by another 30 days
Comments
comments