PNU revival to complicate vote math in fractious Mt Kenya region
The return of Party of National Unity (PNU) to the mainstream politics in Mt Kenya region brings back memories of the 1992 split of the presidential vote between two titans — Kenneth Matiba of Ford-Asili, who has since died —  and retired President Mwai Kibaki of the Democratic Party.
In that year's presidential poll, retired President Moi scraped his way back to office with 1,927,645 votes (36.6 per cent) against Matiba's 1,354,856 (25.7 per cent) and Kibaki's 1,035,507 (19.6 per cent).
The third opposition presidential candidate Jaramogi Oginga Odinga, who died in 1994, garnered 903,886 of the vote (17.1 per cent), bringing the combined opposition voter-basket to over 3 million ballots.
However, it was the split of the usually solid Gema voting bloc that was most decisive at the national level in aiding President Moi's re-election in 1992, composition and performance of the National Assembly, not to mention leadership of the local authorities, especially the politically significant Nairobi County (then Nairobi City Council) and Nakuru Municipality, whose leadership became mad houses of intrigues between DP and Ford-Asili men.
At the regional level, the Nyeri, Kirinyaga, Embu, Laikipia and Meru counties (then districts) stuck with Kibaki's DP, while Murang'a, Kiambu and Nakuru stuck with Matiba's Ford-Asili. They split the Nairobi and Nyandarua votes and elective positions between them.
It's noteworthy that pockets of Mt Kenya that are geographically marginal and demographically perceived as minorities — Mbeere in Embu county, Tigania and Igembe in Meru county and Tharaka stuck with Moi's Kanu for most of the decade opposition politics dominated the region (1992-2002) until 2002 when the united opposition forces routed Kanu.
This historical experience is important in reading the events at Kasarani Sports Stadium, where Industrialisation CS Peter Munya, all but in name emerged a significant player in the Kenyatta succession politics in the region.
Many tell-tale signs were on display that a new kid had arrived on the block, going by the largely "orderly" organisation and process supervised by Registrar of Political Parties  Ann Nderitu, more than 5,000 delegates trucked and bussed to the stadium at a steep cost, and the list of guests and speakers.
Organisers were not forthcoming with exact figures, but one put it this way when asked how much it cost planners in delegates allowances and other logistical overheads: "Lets say between Sh5,000 and Sh10,000 depending on how far one had travelled to get to Nairobi," he said. Even if one used a flat figure of Sh5,000 a delegate, 5,000 delegates would translate to Sh25 million.
Reports that some Sh41 million bank loan for PNU headquarters on Church Road had been settled by unnamed benefactors ahead of the national delegates conference that elected the first substantive National Executive Council (NEC) office bearers since in 2009, puts the estimated bill for the event at Sh66 million at least.
This lends credence to speculations about involvement of powerful forces behind the revival of PNU, including highly placed political and state functionaries in footing the hefty bill.
Mr Munya said he attended "as an elder", but his known associates and allies took the lions share of the top positions, effectively vanquishing his perennial rival for control of PNU, Mr John Kamama.
Munya was accompanied by Laikipia Governor Nderitu Muriithi, who also addressed the delegates as a "a friend of PNU".
PNU chairmanship, vice chairmanship, and the secretary-general post went to staunch Munya political acolytes, David Kamau, Cpt (rtd) Paul Rukaria and John Anunda respectively, effectively putting his line-up firmly in charge of the PNU.
Mr Kamama secured the organising secretary post, while his allies Alphonse Musyoki, Kelvin Kariuki and Paul Amenya took treasurer, deputy secretary-general and second vice-chairperson respectively.
By dint of being a pensioner on State stipends for retired presidents, retired President Mwai Kibaki is assumed to have relinquished his party leader's position he assumed in 2009.
However, the party leaders' position was left "unchanged" and unfilled, implying Kibaki was till legal party leader, though it is assumed to be reserved for Munya.
Retired presidents and other constitutional office holders are required to resign their political offices before they can collect their pension cheques.
However, for a serving CS to overtly participate in such an explicit political event is unthinkable, without a tacit wink from high up, not to mention the backroom supportive role played by certain sections of the establishment machinery.
It remains to be seen how the majority voting bloc in Meru county, the Imenti and the rest of the Gema household is likely react to the apparent subtle elevation of Mr Munya and PNU by the establishment.
Comments
comments
Wetangula accused of intimidating NEC officials in battle to retain FORD-Kenya » Capital News
NAIROBI, Kenya Jun 5 – The woes in FORD Kenya party continued to escalate on Friday after the faction that staged Moses Wetangula's ouster as the Party Leader re-filed the contested leadership changes at the Office of the Registrar of Political Parties in Nairobi on Friday.
FORD-Kenya Secretary General Eseli Simiyu alleged that the Wetangula-led group had resorted to intimidating some members of the National Executive Council (NEC) who he insisted backed the leadership changes made on May 31.
Simiyu accused Wetangula of sending threatening messages to some of the party members in a bid to coerce them into signing affidavits denouncing their support for his ouster.
"Our colleagues are actually sending intimidating statements and threats to the members of the NEC who were part of the special meeting that was held last month and they are trying to intimidate them into denouncing their support for the changes in the party," he claimed.
The Tongaren lawmaker said it was unfortunate that Wetangula had opted to cling to power by all means instead of conceding to a, "democratically sanctioned process".
He claimed that Wetangula had threatened to de-whip some ward representatives from their positions in their respective county assemblies if they will not withdraw their support for the change of leadership in the party.
"Elected MCAs are being threatened from being de-whipped from their position in committees in the county assemblies," Simiyu said.
Consequently, the Tongaren lawmaker said that he will be recording an official statement with the police demanding for assurances of the safety of the NEC members even as he urged them to remain steadfast despite the threats.
"Our members should not panic, the law is on their side and we are going to report this to the police to make sure our NEC members are protected from the threats," he said.
He told Wetangula to wait for the delegates conference to contest for the party leader position if he is still interested in it rather than engaging in side shows.
"We haven't expelled him from the party, if he is still interested in the position, let him respond the accusations before contesting again," he said.
Kanduyi lawmaker Wafula Wamunyinyi who was named as the Interim Party Leader stressed that the change of guard in the party was sanctioned by a majority of the members.
He noted that former party members including Former Webuye MP Musikari Kombo, Secretary-General of the United Nations Conference on Trade and Development Dr Mukhisa Kituyi and other members had welcomed the changes in the party.
"It is sad that our colleagues have now turned to threats and intimidations to the NEC members who participated in a democratic process of changing party officials, let them join us in moving the party forward," he said.
Wetangula has remained adamant on retaining his position in the party insisting that his ouster was illegally orchestrated.
He went ahead to suspend Simiyu and Wamunyinyi from the pasty's position of Secretary General and member of the National Assembly Agriculture and Livestock Committee respectively.
Wetangula has since accused ODM Party Leader Raila Odinga of orchestrating his removal from the party leadership and forcefully imposing the leadership changes, claims lieutenants of the former Prime Minister have dismissed.
Political Parties Registrar Anne Nderitu is expected to give a way forward on who has the rightful claim to the party after reviewing statutory documents filed by opposing camps.
Comments
comments
Tanzania: Border Tension Resurfaces…as Tanzanian Truckers Are Blocked From Crossing Into Kenya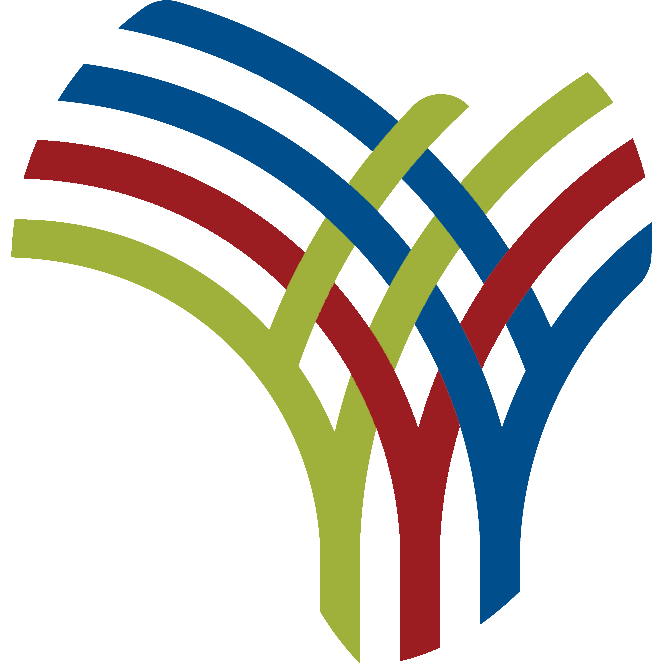 TWO weeks after Tanzanian and Kenyan leaders agreed on modalities for enabling truck drivers cross at border posts, Kenyan authorities have started blocking Tanzanian truckers from crossing Namanga frontier on grounds of lacking valid Covid-19 clearance certificates.
Responding in kind, Tanzania has also started restricting Kenyan truckers from accessing the country.
The government confirmed yesterday that Kenya is blocking Tanzanian truck drivers from crossing the Namanga One Stop Border Post (OSBP) claiming that they don't have valid certificates that show that they have tested negative for Covid-19.
The development is contrary to the agreement reached in Arusha by transport ministers of the two countries at the climax of their one-day meeting at the Namanga border post on May 22, this year.
Speaking to the 'Daily News', Deputy Minister for Works, Transport and Communication Eng Atashasta Nditiye, said the move by the Kenyan side was a breach of the agreement and could trigger another dispute.
"Our counterparts are claiming that they don't trust Tanzanian's certificates and laboratories, but this wasn't part of our agreement," he told this paper in a telephone interview.
He said the move might lead to the revival of the dispute that had been resolved and cause unnecessary inconveniences. "
We learnt about these challenges facing Tanzanian truck drivers since yesterday (Wednesday), what is happening is contrary to the agreement reached by the responsible ministers, they have breached the resolutions," he said in a nutshell.
On his part, Deputy Minister for Health, Community Development, Gender, Elders and Children, Dr Godwin Mollel, said he was planning to visit the border post to assess the situation.
According to him, the government is still following up the instructions and agreement that was signed between the two parts in relation to instructions of the two Heads of State, President John Magufuli of Tanzania and his Kenyan counterpart, Uhuru Kenyatta.
"I will go to Longido on Monday next week; all we are doing now is to stand by the agreements that were signed as well as the directives from our presidents," he said.
During the meeting, Works, Transport and Communication Minister Engineer Isack Kamwelwe and his Kenyan counterpart, Engineer James Macharia, agreed that truck crews from both countries must undergo testing before commencement of their trips at the point of origin per World Health Organisation (WHO) standards.
The drivers would then be issued with a 14-day Covid-19 free certificate by competent authorities, which shall be mutually recognised by both countries.
However, this proved not to be the case as Tanzanian truckers were reportedly denied entry into Kenya, even when they had undergone the tests and had the certificates to prove that.
The long distance drivers are said to have been forced to undergo a second round of tests on the Kenyan side, much to their surprise and shock.
"Our truckers have been denied entry through Namanga as customs officials from Kenya demanded that they be retested at the border, which goes against the May agreements," explained Longido District Commissioner Mr Frank Mwaisumbe when contacted by 'Daily News' yesterday.
The decision is said to have irked Tanzanian authorities according to Mr Mwaisumbe, prompting the area DC to seek guidance from his boss, the Arusha Regional Commissioner Mr Mrisho Gambo, who directed for a reciprocation.
No Kenyan truck was seen crossing the Namanga border into Tanzanian territory for the better part of yesterday.
Dr Gabriel Mdachi, a senior health officer at the border town, expressed his displeasure over the conduct demonstrated by the Kenyan customs officials, saying it was against the spirit of EAC of deepening the envisaged integration.
Much as they tried to engage their Kenyan colleagues, the latter still maintained the stance of denying Tanzanian truckers entry even when they had the 14-day Covid-19 certificates.
"When we sought to find out from them, they reiterated to us that they were acting on their government's directive," explained Dr Mdachi.
On his part, an assistant Manager of Customs with the Tanzania Revenue Authority (TRA) in Namanga, Mr Paul Kamukulu, expressed his surprise by the neighbouring country's decision when the two East African partner states had buried the hatched.
"We were taken by surprise with our neighbours' decision when we had put the matter to bed last month." "Efforts to engage their authorities to iron out the issue fell on deaf ears as Kenyans maintained the stance," he added.
It still remains to be seen whether the two countries will revisit the May 22 agreement to iron out their trade dispute.
During the meeting, Tanzania and Kenya agreed to reopen their borders after a tense week marked by a simmering trade dispute occasioned by the Covid-19 pandemic.
The bilateral deliberations came after President Uhuru Kenyatta and his Tanzanian counterpart John Magufuli talked over the phone regarding heightened tensions that left traders from both countries staring at huge losses as truck drivers waited for days for results of coronavirus tests, which are mandatory for them.
During the meeting on May 22, Eng Kamwelwe emphasized during the meeting the need for seamless transportation of goods.
"Instead of spending much time at Namanga as they wait for the test samples to arrive from either Nairobi or Dar es Salaam, the drivers could easily drop by the hospitals for the tests before embarking on their journeys," observed the minister.
The two countries also agreed to gazette conducive places where the truck drivers can stop for a test. Such places will be equipped with necessary amenities.
He noted that the global pandemic had adversely affected trade between the two countries and urged citizens to support their governments' efforts.
The annual volume of trade between Tanzania and Kenya is estimated to be more than $500m/-.
Comments
comments
Our brand new bus is the coolest by any KPL team, Kakamega Homeboyz brag – Nairobi News
Kenyan Premier League side Kakamega Homeboyz are the proud owners of a new team bus which they've quickly branded the coolest bus in the league.
Club chairman Cleophas Shimanyula has revealed that the brand new bus was bought at a whooping Sh18 million.
BRAGGING RIGHTS
"There is no team in KPL which has ever acquired that kind of bus. Not even Wazito, who are always bragging that they have an exceptional bus. Sitting on it is like travelling in a tour vehicles. You can't feel any movement in your seat even if it is on a rough road," Shimanyula told Nairobi News.
Shimanyula added that the bus was just a motivational present for the team and more goodies are on the way if the team wins this season's KPL title whose fate is to be known next week.
The quoted cost of the bus is almost four times the prize money reserved for the league winners at the end of every season.
Kakamega Homeboyz, who are sponsored by the County Government of Kakamega, are second on the log with 47 points, seven less than league leaders Gor Mahia.
EXPENSIVE BUS
Apart from Homeboyz and Wazito, owned by tycoon Ricardo Bodoer, AFC Leopards also own an expensive team bus.
Leopards acquired a 51-seater bus from Chinese manufacturing firm Golden Dragon in mid-March.
The bus was gifted to Ingwe through international fundraising expert, Nelson Sechere, who is a consultant with African Capacity Building Foundation – a specialised agency for African Union.
Juma Kwayera, who was part of the team that rescued AFC Leopards from relegation in 2009 and 2012, was instrumental in pushing for a bus for the team.
Reigning champions Gor Mahia also own abus which is currently being renovated at a Nairobi garage at a cost of Sh250,000.
Comments
comments