'Please let me see my sibling' How candidate begged not knowing her entire family had died
Form 4 candidate Anna Zambi begged to at least be let to see her three siblings not knowing that they had died alongside her parents.
Anna's parents Grace Lington Zambi and Andrew Lington Zambi were killed in a flash floods alongside their three kids Lulu, Wilfrida and Baby Lington.
Their car had been swept away in flash floods in Handeni District, Tanga region, Tanzania.
The family of 5 had been travelling from Dar es Salaam to Kilimanjaro when the accident occurred.
Speaking during an interview with Global TV, Isabela Lyimo, Anna's only maternal aunt said,
'We were in the car when we told her that her parents had passed away, she then asked to see her sibling.

When we told her that they had also died, she snapped and no one could control her cries of pain.
She added,
Anna's dad had a work ID in his pockets so that is how the company he was working for was informed of the accident.

After that they informed us and I could not believe the news.'
Isabela went on to add that since Anna's parents were going to her prayer day at school as Anna was about to sit for her National Exam council of Tanzania (Necta) – an equivalent of KCSE- still went to see her in school but after the burial.
"The bodies were so badly mangled and the body of the second child had at the time not been found so when the body was found we did the burial as fast as we could.

It was only four days to her KCSE.

We talked to the teachers and told them not to let my niece find out about their death.

On the day school prayers were to be held, We went to the school and celebrated with her.
She had heard rumours about a family that had drowned en route to their child's school but she did not know it was her parents.'
So tragic was the incident, that the family members chose not to tell her about it.
The family wanted her to finish her exams in peace. When she finished the exams, she traveled back home to be with her family and that is when she learnt what had happened.
Comments
comments
Kenya Records 389 new cases, Five more deaths from Covid-19
Comments
comments
Meghan Markle and Prince Harry officially shut down Sussex Royal charity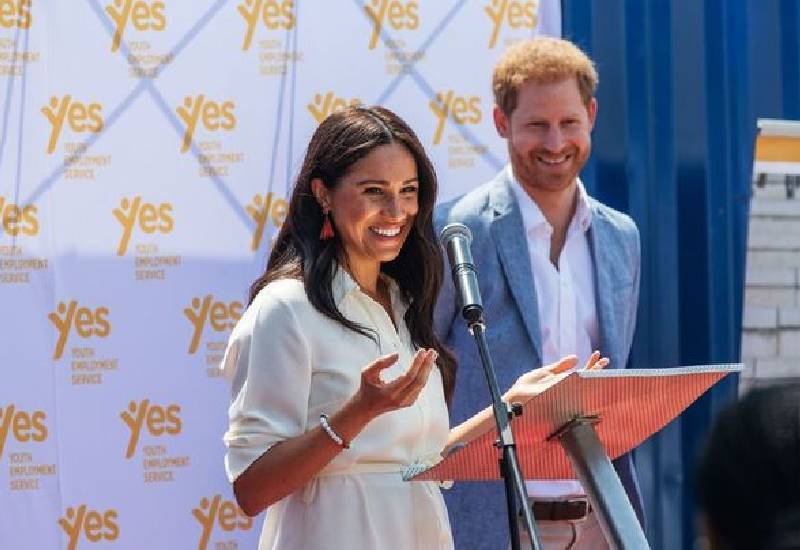 Mirror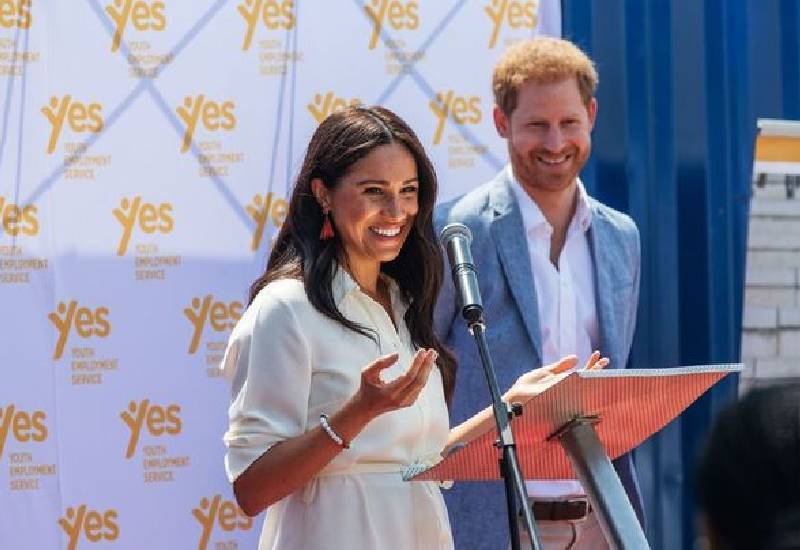 Meghan and Harry have filed paperwork to dissolve their Sussex Royal charity, according to reports.
ALSO READ:

Meghan Markle claims she was 'unprotected by the Royal Family' while pregnant
The latest break from the royals comes after they were told they could no longer use 'Sussex Royal' in their branding by the Queen.
This week bombshell court papers revealed that in her brief spell as a senior royal Meghan felt "unprotected by the Institution, and prohibited from defending herself."
The couple, who quit the royal family earlier this year, say they want to concentrate on new ventures going forward – focusing on eco-tourism project Travalyst, which launched last year.
They have reportedly filed paperwork for the royal foundation to be officially dissolved, with trustees set to step down.
An insider told Newsweek: "Following previous announcements that The Duke and Duchess will not be using the name 'Sussex Royal' and will not continue with a foundation in its name, paperwork has been filed with Companies House and the Charity Commission to formally close the charity down.
"This will appear on the online public record in the coming days.
"The charity formally enters a period of 'solvent liquidation'."
ALSO READ:

Meghan Markle got 'stern telling-off' for her pregnancy outfits, claims new book
Harry will remain at the helm until the charity is finally closed, the source said.
Newsweek reports that the California-based couple will focus their attention on Travalyst – an eco-tourism scheme aimed at reducing the environmental damage caused by travel.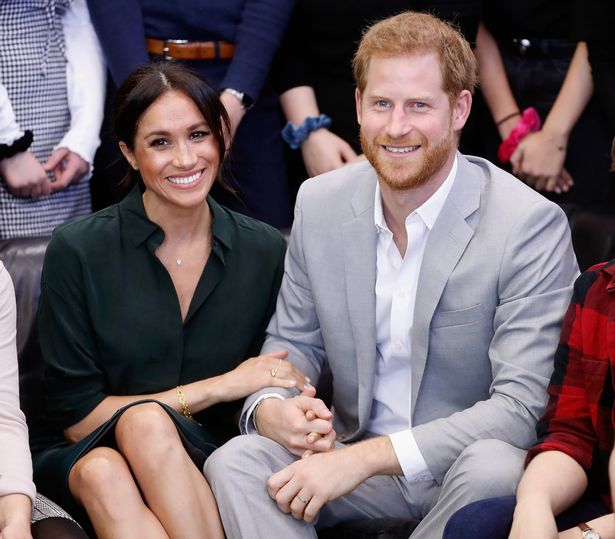 Harry and Meghan – who have themselves come under fire over their use of private jets – will be concentrating on how the travel industry can recover from the coronavirus crisis, the source said.
A statement on their Sussex Royal website earlier this year said: "As shared in early January on this website, The Duke and Duchess of Sussex do not plan to start a 'foundation', but rather intend to develop a new way to effect change and complement the efforts made by so many excellent foundations globally.
"The creation of this non-profit entity will be in addition to their cause driven work that they remain deeply committed to.
"While The Duke and Duchess are focused on plans to establish a new non-profit organisation, given the specific UK government rules surrounding use of the word 'Royal', it has been therefore agreed that their non-profit organisation will not utilise the name 'Sussex Royal' or any other iteration of 'Royal.'"
It comes as the Duchess of Sussex fights it out in court over a "private and confidential" handwritten letter she sent to her estranged father, Thomas Markle, that was later published by the Mail on Sunday and MailOnline.
ALSO READ:

10 items the Queen carries in her handbag
The papers claim that it took a toll on her mental health, particularly when she was pregnant.
Comments
comments
Woman forced to hide at home after lip filler fail left her with 'baboon's bum' pout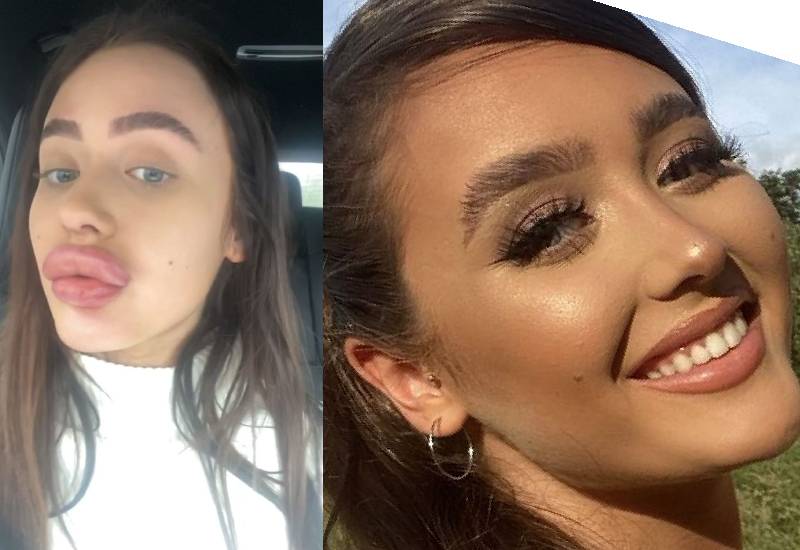 Mirror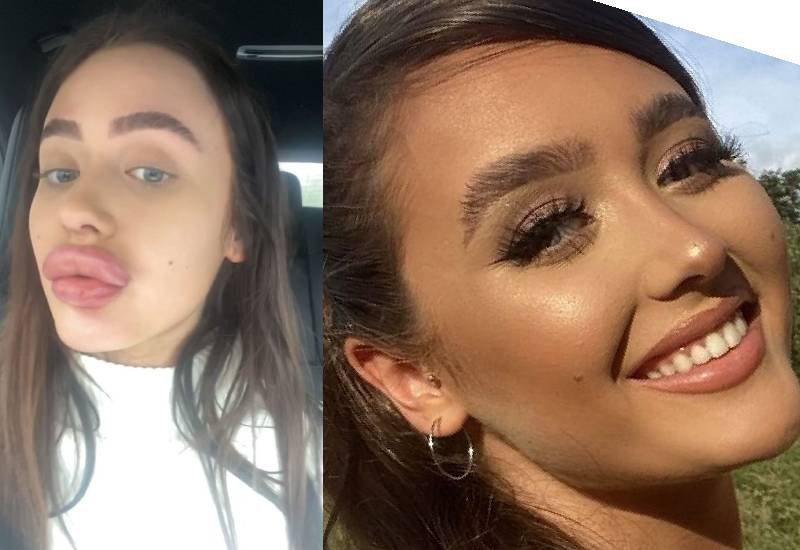 A woman who claims her lip filler treatment left her with a pout resembling a "baboon's bum" is urging people to do their research before going ahead with cosmetic procedures.
ALSO READ:

Four ways to help you maintain your curly wig
Olivia McCann, 21, said that during a dissolving treatment, her lips were massaged so hard they "looked like they were about to pop."
At the time, the beautician undergoing the work reportedly assured Olivia that there was nothing to worry about and that the swelling was normal.
But upon leaving she was so embarrassed by how they looked that she hid at home for four days and refused to answer video calls from her boyfriend in fear that he wouldn't "fancy her again".
Olivia, who works as a flight attendant had the treatment just before the coronavirus lockdown was put in place, being forced to take two days off of work because of how bad the swelling was.
But this isn't the first painful experience that Olivia has had.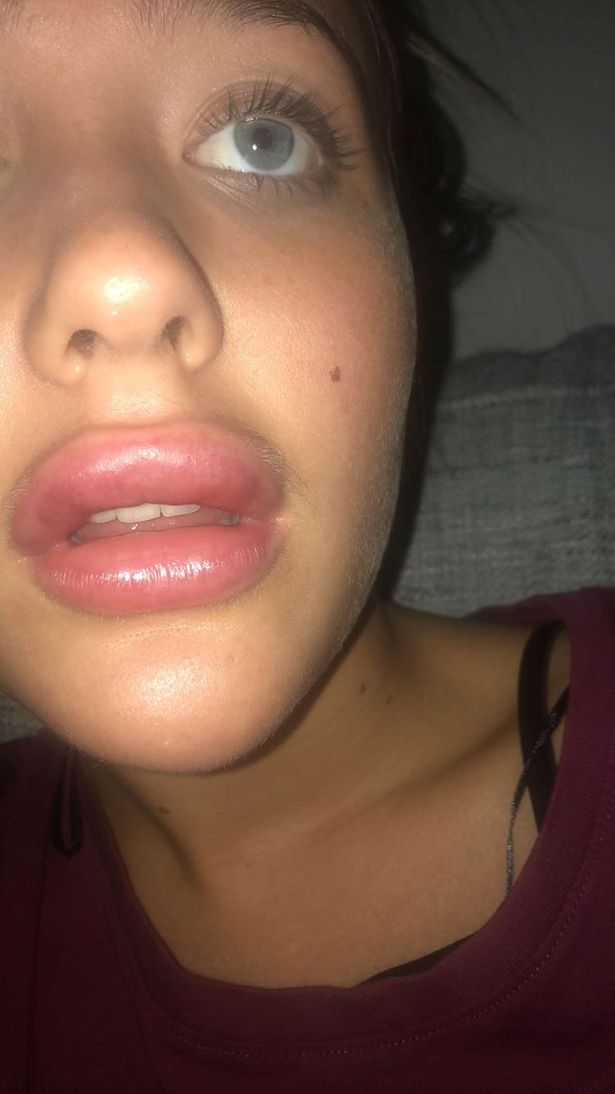 Over the last two years she has had a number of procedures at different salons that have left her with swelling, lumpiness and uneven distribution of filler.
Now, Olivia from Chorley, Lancashire, is sharing her story in the hopes to encourage people to do their research before risking it all.
ALSO READ:

Six DIY body scrubs you can make at home
She said: "The woman massaged my lips so hard after putting the dissolver in that they went white, they looked like they were about to pop.
"My lips were triple the size they should be. When I went into the reception to pay the people sitting there waiting to get their lips done were probably looking at me and thinking 'oh my god'.
"I was embarrassed driving home and I had to put my sunglasses on, my lips looked like a baboon's bum. I didn't feel like I could go out looking like that so I just stayed at home, it was awful.
"I didn't even want my boyfriend Harry to see me, he was FaceTimeing me and I was declining him. I thought 'if you see me like this you'll never fancy me again'.
"I rang my friend and she was in tears laughing saying 'I can't believe you look like that'."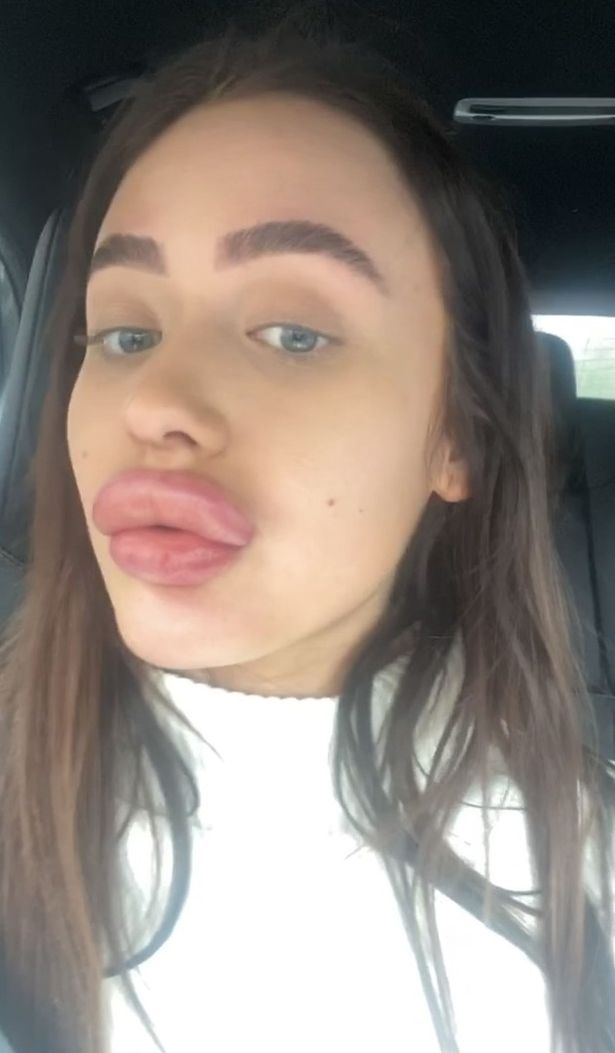 Olivia first starting experimenting with lip filler in April 2018, when she paid £230 for 1ml spread across her top and bottom lips.
She loved the results when she first had them done, so decided to pay £150 for a 0.5ml top-up six months later – but that's when things started to go wrong.
ALSO READ:

Six ways to fade lingering acne scars
Olivia started noticing pea-sized lumps in her lips that didn't budge no matter how much she massaged them.
As a gesture of goodwill her beautician offered to dissolve the product for free.
But instead of fully dissolving her lips like what was suggested, Olivia claims the beautician injected the lumps themselves.
Olivia explained: "I'd asked for my top lip to be a bit fuller but instead of trying to create a cupid's bow shape she just sort of jabbed it straight in all over the place.
"The pea-sized bumps came up a few days later. My lips were a lumpy mess, they didn't look right at all.
"I cried when I looked at myself in pictures as I thought my lips looked silly, they looked like they'd been stung by a bee."
She added: "I'm a girl getting lip fillers to try to look nice and then it went the opposite way, no amount of massaging would shift the lumps.
"Two weeks later I went back but instead of dissolving the full lip she just stuck the dissolver into the lumps, then told me to massage them when I got home.
"She tried to blame it on me and said they were lumpy because I hadn't massaged them, which I had.
"People think lip fillers are painful, but if you've had them dissolved it's a whole different pain.
"I'm good with pain but when I got them dissolved my eyes were streaming, I think it's the worst thing I've ever felt."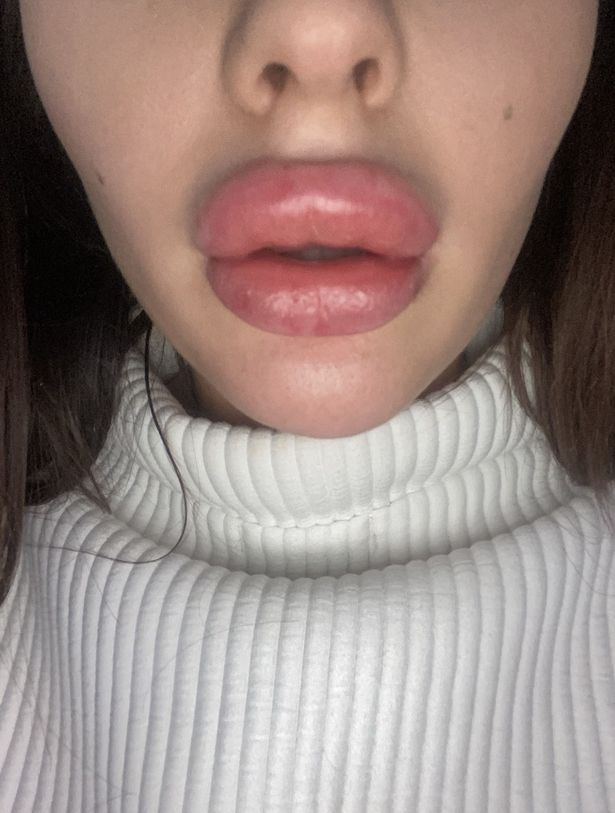 In 2019 Olivia underwent another lip fill treatment which was successful.
So she decided to try filler elsewhere, but was told she would need to have residual product dissolved first.
It was during this procedure that her lips were injected with dissolver and vigorously massaged – a combination that Olivia claims caused her lips to rapidly balloon.
Olivia said: "When I went to them [the salon] they said they couldn't use [it] on my lips and give me what I wanted unless I had my lips dissolved.
"She put the dissolver in and she massaged my lips so hard – it was the worst out of all dissolvings I've had pain-wise.
"They went so massive I couldn't do anything for days and when they did go down they were really lumpy and uneven – a proper mess.
"I emailed work a picture and they agreed I couldn't go in looking like that."
Now that her lips are lump-free and filler-free, Olivia is going ahead with the procedure again – despite the previous lip filler fails.
She has chosen to go to a salon which regularly posts examples of their work, has good reviews from their customers and where the work is carried out by medically-trained beauticians.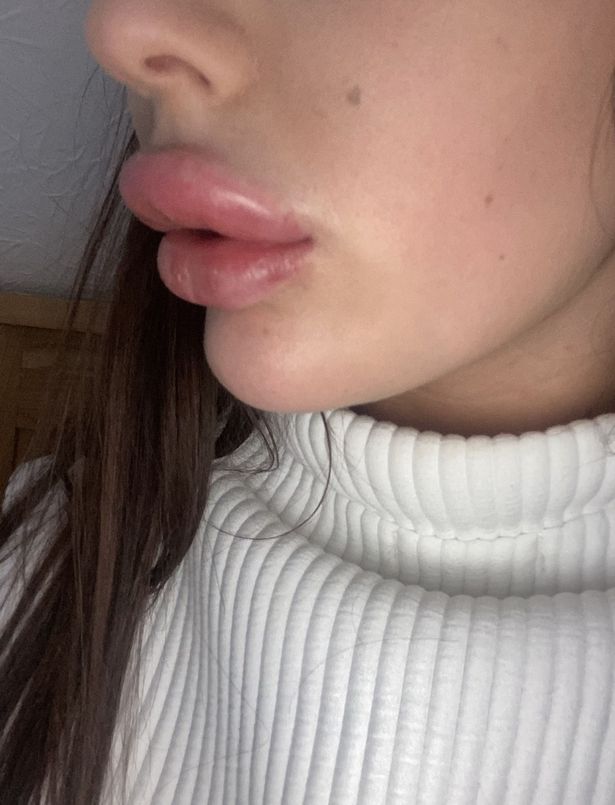 Olivia said: "Even though I've had all the bad experiences, I still feel more confident in myself having them done.
"Recently I find myself over-drawing my lips, I don't feel as comfortable with my lips [now] because I'm used to them when they're a bit plumped up.
"After what I've been through I wouldn't trust my face with anyone apart from someone who's medically trained and who's been doing it a long time.
"My advice is to make sure you go to someone who's going to take the time out of the appointment to sit you down and talk to you about what you're getting done.
"They should have good work they can show you and people who you can speak to who have had a good experience.
"Make sure it's a reputable price, there are all these places advertising on social media where they aren't medical nurses and offering to do treatments at silly prices, it's scary."
Comments
comments