Pensions funds urged to invest in private equity : The Standard
Pension funds have been asked to embrace private equity (PE) as an alternative investment.
Investments by pension funds in PE account for only 0.08 per cent of the total industry assets under management.
Retirement Benefits Authority Chief Executive Nzomo Mutuku urged funds to diversify from traditional instruments such as bonds and stocks.
He was speaking yesterday during the launch of an investment guide that will enable regional pension schemes to invest in PE funds.
"As a regulator, we are positive and open to new ideas in broadening pension growth and continue to review the legal framework to keep pace with emerging trends and expand the investment horizon," said Mr Mutuku.
The guide, dubbed Private Equity Investment Guide was launched through a partnership among the East African Venture Capital Association (EAVCA), Financial Sector Deepening Africa and International Finance Corporation.
"The guide will be important in bridging the existing knowledge gap by trustees on investing in private equity whose uptake has been very low in the pension scheme investment portfolio," said Mutuku.
For More of This and Other Stories, Grab Your Copy of the Standard Newspaper.
Capital Markets Authority Regulatory Policy and Strategy Director Luke Ombara said regulators had focused on creating an enabling environment for PE funds including safeguarding capital gains when they exit various ventures.
"As a regulator, we supported the PE sector in retaining the capital gains tax at five per cent for PE exits. An increase in capital gains tax from five per cent to 12 per cent as proposed by the Finance Bill would create uncertainty in the tax policy environment, affecting middle to longer-term PE investment appetite in the country," he said.
EAVCA Executive Director Eva Warigia said the pension industry is the backbone of investments in developed markets, supporting asset classes such as private equity with the patient capital to deploy in growing businesses.

Do not miss out on the latest news. Join the Standard Digital Telegram channel HERE.
Related Topics
Comments
comments
Coronavirus inflicts triple shock on young people, says ILO: The Standard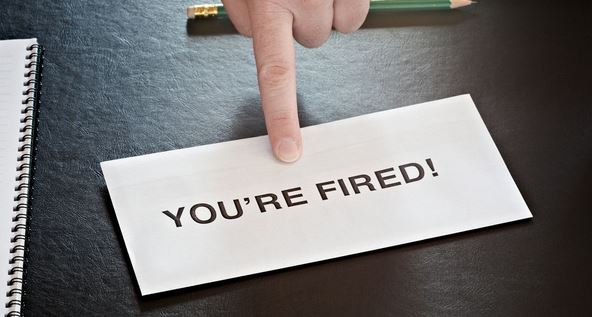 Money & Careers
Testing and tracing pays off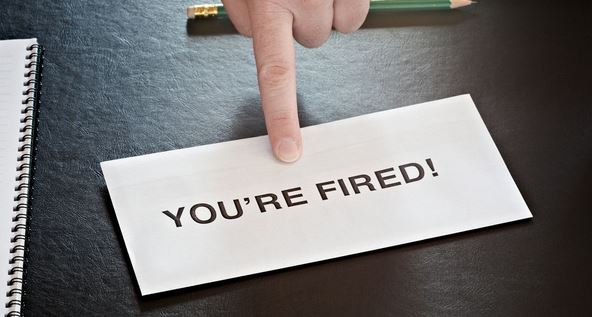 More than one in six young people have stopped working since the onset of the COVID-19 pandemic while those who remain employed have seen their working hours cut by 23 per cent, says the International Labour Organization (ILO).
According to the ILO Monitor: COVID-19 and the world of work: 4th edition, youth are being disproportionately affected by the pandemic, and the substantial and rapid increase in youth unemployment seen since February is affecting young women more than young men.
The pandemic is inflicting a triple shock on young people. Not only is it destroying their employment, but it is also disrupting education and training, and placing major obstacles in the way of those seeking to enter the labour market or to move between jobs.
SEE ALSO: Covid-19 has adversely affected the youth, AMREF says
At 13.6 per cent, the youth unemployment rate in 2019 was already higher than for any other group. There were around 267 million young people not in employment, education or training (NEET) worldwide.
Those 15-24 year olds who were employed were also more likely to be in forms of work that leave them vulnerable, such as low paid occupations, informal sector work, or as migrant workers.
"The COVID-19 economic crisis is hitting young people – especially women – harder and faster than any other group. If we do not take significant and immediate action to improve their situation, the legacy of the virus could be with us for decades. If their talent and energy is side-lined by a lack of opportunity or skills it will damage all our futures and make it much more difficult to re-build a better, post-COVID economy," said ILO Director-General, Guy Ryder.
The Monitor calls for urgent, large-scale and targeted policy responses to support youth, including broad-based employment/training guarantee programmes in developed countries, and employment-intensive programmes and guarantees in low- and middle-income economies.
Testing and tracing pays off
SEE ALSO: Study: Covid-19 battering Kenyan youth into poverty, depression
The 4th edition of the Monitor also looks at measures to create a safe environment for returning to work. It says that rigorous testing and tracing (TT) of COVID-19 infections, "is strongly related to lower labour market disruption…. [and] substantially smaller social disruptions than confinement and lockdown measures."
In countries with strong testing and tracing, the average fall in working hours is reduced by as much as 50 per cent.
Comments
comments
The next big thing for financial service providers: The Standard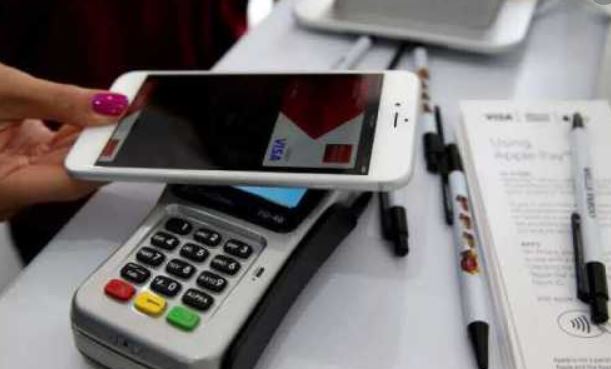 Sci & Tech
Countries prepare for an imminent easing of movement restrictions and resumption of normal operations in most sectors of their economies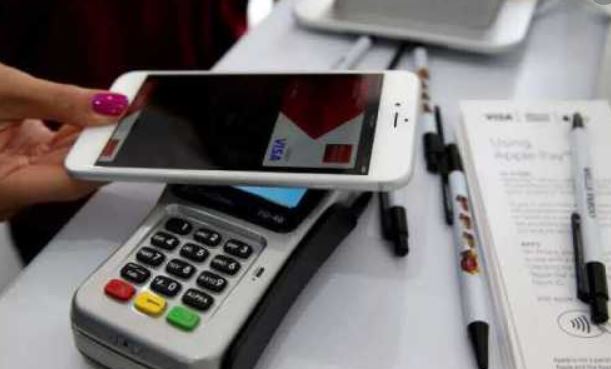 As countries prepare for an imminent easing of movement restrictions and resumption of normal operations in most sectors of their economies, many are convinced that some of the changes put in place within business operations due to the pandemic will force many businesses to transform and reinvent themselves going forward.
Africa's banking and financial services have been amongst those whose operations have been deeply impacted during the COVID-19 crisis.
According to Mr. Polys Hadjikyriacos, the Chief Business Development Officer at NETinfo, after the current crisis, banks will need to redefine their vision and consider a new digital strategy, whilst re-evaluating their competition.
"The financial environment is changing, and banks need to co-exist with the fintechs and telcos. Banks will need to find synergies between themselves, their environments, and fintech companies," said Mr. Hadjikyriacos during a recent webinar with African bank executives and the media.
"They will need to create new eco-environments built over Open Banking secure API services. They will also need to ensure they have the right tools and partners in place in an agile environment. Use of Artificial Intelligence (AI) tools will become commonplace and omnichannel will be a necessity."
The virtual session hosted on Wednesday discussed how banks can accelerate digital transformation to meet customer demands for seamless digital solutions that are consistent across all channels during the Covid-19 pandemic.
The technology generation gap between older and more youthful customers continues to shrink, with those who were not previously digitally engaged being forced to do so while demanding prompt and direct access to their funds, irrespective of age.
Thomas Yieke, the Business Development Manager and Kenya Country Manager of NETinfo said that the use of internet banking has become very crucial for corporate customers while individual customers prefer mobile app-enabled services. Some corporates, he added, are also keen on how they integrate their systems with fintechs via APIs for better service provision.
Said Yieke: "For instance, KCB currently handles over 90 per cent of its transactions via digital and online digital platforms. This has been enabled by consistent onboarding of customers and a secure authentication process that takes care of data and information security concerns of customers".
However, amidst this transformation, various challenges still exist. "One of the challenges we see is that of onboarding, where the challenge is two-fold – one is from legislation and the other is of technology. We have seen a huge demand for remote customer onboarding, with technologies such as face matching and liveness tests with banks addressing the requirements of their central banks. Within Europe and USA for example, we see very stringent regulations in place for new customers. Within Africa, we have seen both flexibility and an embrace of technology from some central banks. As NETinfo, we have supported banks to use either fully automated or semi-automated onboarding processes depending on the central bank regulations," noted Mr. Hadjikyriacos.
"We also see the growing importance of the personal account manager or PAM, which has been extended from private banking to all types of banking customers. Video conferencing has also become a requirement to facilitate virtual face to face interaction."
The COVID-19 crisis has led to a change not only in the way financial institutions conduct business and engage with their customers but how employees work and the way consumers manage their finances.
This transformation, adds Mr. Hadjikyriacos, will also affect the overall future of financial inclusion in Africa.
"Banks need to work proactively with their customers and have a better understanding of their needs and offer this as a value-add to them, proactively. Personal financial management (PFM) tools enabled with Artificial Intelligence (AI) will become commonplace, with PFM tools able to provide detailed information on their current and future financial activities (combining forecasts with real data)," he noted.
Banks, added, can offer their customers unique customer experience based on the user's real-time activity, such as the next best screens and actions. This, he noted, would result in increased user engagement and interactions enabling the bank to offer personalized marketing messages during product and service campaigns.
On the future of cash, cheques, and cards, Mr. Hadjikyriacos projected that "cards will coexist for some time with more innovative ways of payments such as mobile wallets and e-accounts" while the industry would see a reduction on card transactional charges.
"Even with cheaper rates, card usage is expected to drop significantly. We expect a huge increase in fintech institutions providing more tailored digital services to their customers," he projected.
Founded in 2000 in Cyprus, with partners and customers based in all continents, NETinfo offers digital transformation strategies for banks and financial institutions, helping them to harness the latest technologies to embrace and meet the needs of today's digital consumers.
To support their customers and partners during the current crisis, he said: "NETinfo has a worldwide customer base and partners' network. This enables us to share experience in different regions enabling our customers to adopt the best banking practices related to the digital banking channels. NETinfo has a strong customer base and we are considered the leader in our area. We have customized our platform to reflect the banking needs in East Africa and banks can benefit from our quick and risk-free implementation approach."
"We have practiced this with COVID-19 pandemic and our customers and partners had the flexibility to change their business models, easily and promptly," he concluded.
Comments
comments
CBK leaves lending rate unchanged at 7pc
NAIROBI, Kenya, May 27-The Central Bank of Kenya has maintained its benchmark lending rate at 7.00 percent, noting the policy measures adopted in March and April to tackle the effects of the coronavirus were having the intended effect on the economy, and are still being transmitted.
Wednesday's decision follows a similar one made in April when the CBK's Monetary Policy Committee first lowered the lending rate to 7 percent. A month earlier, the rate had been lowered to 7.25 percent.
"The MPC concluded that the current accommodative monetary policy stance remains appropriate and therefore decided to retain the Central Bank rate at 7:00 percent," reads the MPC statement.
The committee however left the economy's growth forecast for the year at 2.3 percent. In contrast, leading indicators of the Kenyan economy point to relatively strong GDP growth in the first quarter of 2020.
"Nevertheless, growth is expected to weaken in the second quarter, due to the adverse impact of the containment measures, particularly in transport and storage, trade and accommodation and restaurants. As a result, real GDP growth in 2020 could slow to about 2.3 percent from 5.4 percent in 2019," MPC 's chair, Patrick Njoroge said.
According to CBK Sh29 billion, of the Sh35.2 billion that was dispatched to the banking system had been used to support some of the sectors that have been hard hit by the outbreak of the coronavirus disease.
"To date, 82.6 percent of the funds have been channeled to support lending, especially to the tourism, transport and communications, real estate, trade and agricultural sectors," he added.
It also said that as a result of emergency measures it announced in mid-March, loans worth Sh170.6 billion had been restructured mainly in trade, manufacturing, tourism, and real estate.
The MPC added that it will continue monitoring the impact of the policy measures and is prepared to take additional measures if necessary.
The report comes at a time when President Uhuru Kenyatta on May 23 hinted at reopening the economy after 2 months of closure.
"We will not continue with the lockdown and the curfew, I have told health officials and my ministers that they should start telling Kenyans that we cannot be under a curfew or lockdown forever," he said.
The Ministry of Health on Wednesday announced 123 new coronavirus patients marking the highest single-day spike since the first virus case was recorded in the country on March 13, raising the country's coronavirus tally to 1,471.
Comments
comments