Painful lessons learnt from social media
Social media is one of the clearest examples of what a double-edged sword looks like – on the one hand, one can use it to promote their career and social life, and on the other, it might just be what crumbles your career and social life.
"Recruiters often review social media profiles of short-listed candidates. From this, we can get a hint of the candidate's professional profile, achievements, social styling, interests, connections and an overall outlook of the individual. You will be amazed at how much we can decipher from someone's social media profile," says Sonia Raja, founder of Xupajobs.com, whose objective is to make recruitment efficient through digital talent matching technologies for employers as well as providing career guidance for job seekers.
This perhaps should come as no surprise because a 2017 study by CareerBuilder (a career website based in the US) found that 70 percent of employers use social media to screen candidates, up from 11 percent in 2006.
The website added that half of employers check current employees' social media profiles while over a third have reprimanded or fired an employee for inappropriate content on their pages. Not only this, another 54 percent have decided not to hire a candidate based on their social media profiles.
The study also found that 57 percent of employers are less likely to interview a candidate they cannot find online.
Among many other factors that could be working against young people in their search for jobs include compromising photos or inappropriate comments.
"As an employee of the company, you are also a reflection of the brand," she explains.
Another area of concern is incomplete and inaccurate professional profiles, especially on LinkedIn.
"A good LinkedIn profile with a brief description of achievements in each role with the right key words and interest areas can help job seekers connect better with employers. Avoid spelling and grammar mistakes. Being dishonest will cost you." explains Sonia.
"A candidate submitted a CV with work experience totally different to that on their LinkedIn profile, which made us question the individual's integrity. On contacting the supposed previous employers for a reference, we confirmed that this person had not worked at the companies they had listed." This person was, of course, not hired.
What have been your key learnings in regard to how you use social media?
Wanjiku Njung'e, 21
Thespian
Wanjiku Njung'e Thespian during her interview at Nation on January 30 2019.PHOTO| SILA KIPLAGAT
Ill-informed Facebook wrath is what awoke her to the reality of what social media should be used for and what it should not.
"I was chatting with a certain guy who is purely a friend, only for his supposed girlfriend to send me a message warning me to stay away from her boyfriend. I was appalled because really, there was nothing inappropriate in our conversation.
Miffed, I took to my Facebook wall to rant about women who cannot keep their boyfriends happy.
Unfortunately, people took it the wrong way. I got several bad comments, with some people saying that I am one of those women who 'steal' other people's boyfriends. That incident prompted me to stop using Facebook. I still have an account, but I have not used it since 2017," she says.
One of her key takeaways from that incident was that not everything is solved on social media.
"I currently only use Instagram, and with the Facebook incident in mind, I don't post just any photos, I am careful about the perception that people will have of me from what I post.
Also, I am a born again Christian and also work for a Christian organisation, so I have to portray a certain image. I am also very particular about the captions that accompany my picture – I ensure that they are a reflection of my beliefs," she adds.
Wanjiku also refrains from commenting about controversial matters such as politics and does not say anything negative about other people's faiths.
"People interact with what you post on social media long before you meet them, a lesson I have learned from the various guest speakers my employer has invited to give talks related to social media. The fact is that people think you are a reflection of what you post on social media. Always filter what you put out there because the internet never forgets."
Eunice Wambugu, 26
Entrepreneur
Eunice Wambugu during the interview at Nation Centre on Thursday, January 31, 2019. PHOTO| DENNIS ONSONGO.

When she first joined Facebook in 2012, she was a carefree user – mostly posting about the places that she visited, the food she ate, or just how she dressed.
"I projected an extravagant lifestyle because that is how I wanted people to view me. This changed after I got my first job in 2013. I got a job as cabin crew with an airline and felt that I needed to start portraying a professional persona," she explains.
The personal brand Eunice is keen on portraying today is that of a young woman who other young people can look up to and be inspired by, someone on whose page they can go to learn and get positive vibes.
"I stay away from politics and also refrain from commenting about people's private lives. When I started working, we were taught about personal branding and how that impacts the image of the company. Even though we did not have a company policy regarding use of social media, we were made to understand that being involved in any form of online misconduct would reflect poorly on the image of the company and would lead to dismissal. A few of my colleagues lost their jobs after flouting these rules," she says.
Lloyd Kahi, 26
Entrepreneur
Llyod Kahi during his interview at Nation on January 31 2019. PHOTO| SILA KIPLAGAT
Some of his key lessons regarding the persona he puts on social media, (Facebook especially) have come from two close friends.
"They had the habit of using Facebook while drunk, and would end up posting inappropriate content, mostly sexually explicit, on their Facebook walls. This came to haunt one of them when he was denied a job after the employer came across a picture on Facebook that put his character into question," he says.
Lloyd has been on Facebook since 2007, where he operates his business (Aplico, an online appliances store) solely on this platform.
"I am very careful about the content that I post on social media because I am aware of the effect that my content is likely to have on people. Rule of thumb: I do not share my political views on Facebook because my business targets everyone irrespective of their political beliefs. I would not want to antagonise my clients. Before I post anything on social media, I thoroughly go through it – social media is your private press conference, remember people are watching."
He takes the conversation further: "Before I get into a relationship with someone, I first check their Facebook profile because that is a good avenue to check what her circles look like, what they stand for and generally get a feel of the kind of person they are. I assume they do the same with me."
There is no doubt in Lloyd's mind that the internet is a gold mine, but only for those who use it well.
Willies Misare during the interview at Nation Centre on Thursday, January 31, 2019. PHOTO| DENNIS ONSONGO.
As a matter of principle, Willies does not put the name of the company he works for on social media platforms, he only does it once he stops working for the company.
"Social media can easily be used to witch-hunt especially where the line between free self-expression and expression that is seen as representing your company is not clearly drawn," he says.
All his lessons on the dos and don'ts of social media use have come from other people's experiences – such as a friend who got fired after someone tagged his boss a Tweet he had put out, one that went against the values of his employer.
"I do not see social media as something that is eternally linked to my career, that is why, while I seek to build a strong personal brand on social media and to market myself as a professional, I prefer to have distinction between my job and social media. On social media for example, I hold very strong opinions about diverse issues that, sometimes, have not gone down well with some, but as long as the topic is one that I can defend to a logical conclusion, I am always willing to take it on," he says.
The other thing that he does not do on social media is plagiarise.
"I am very keen on building my personal brand, as someone who shares opinions and ideas on various issues, I am very deliberate about how the content I put on social media advances this notion of me. Brand credibility can get seriously dented if one is caught plagiarising."
He adds, "I also do not contribute in any embarrassing conversations in smaller groups or even on a one-on-one basis on social media, lest it becomes public."
His advice? If you are employed, find out if the company has a social media policy, and if it does, take some time to familiarise yourself with it. Secondly, use the different social media platforms available appropriately – Misare's LinkedIn is for work and other professional engagements while Facebook is for his persona.
Irene Joseph, 33
Entrepreneur
Irene Joseph, an entrepreneur in skincare and beauty during an interview at Nation Centre on February 1,2019. PHOTO| EVANS HABIL

Irene views social media as a place to conduct business. For a business to thrive, she says, the owner must be perceived as trustworthy and professional.
"A friend's business collapsed due to negative online publicity, and when this happened, she took too long to respond to customer complaints. When she did, she did not apologise. This incident taught me that it is important to promptly respond to your clients whether they are praising you, or criticising you," she says.
Irene agrees that social media can make or break your career, and it is this awareness that informs the choices that she makes about the posts that she puts on social media.
"I started becoming conscious of how I use social media in 2017. I had just got my current that job, which involves a lot of brand marketing, prompting me to learn about best practices on social media from established media influencers. I also learned that to be successful at marketing on social media, you must be consistent and actively engage your audience because this is the only way you will earn their trust," she says.
If you use social media for business, Irene advices enrolling on platforms than you can comfortably run.
"I only use Facebook and Instagram because I have to regularly update my followers – I post at least twice a day, during which I actively engage and respond to my followers."
When she gets negative feedback, she is careful to give a positive reply because some can use what you post to misquote you.
CASEFILES

August 2018: Twitter user @NaomiH_official excitedly tweeted: "EVERYONE SHUT THE F**K UP I GOT ACCEPTED FOR A NASA INTERNSHIP"

Homer Hickam – science fiction author, former NASA engineer and current member of the US National Space Council – tweeted just one word at @NaomiH_official – "Language."

Clearly not knowing who he was, @NaomiH_official's crude response to Mr Hickam was, "Suck my d**k and balls I'm working at NASA."

"And I am on the National Space Council that oversees NASA," Mr Hickam replied. Source: Newshub
She lost her internship with NASA.

January 2011: Someone called Connor Riley tweeted: Cisco just offered me a job! Now I have to weigh the utility of a fatty paycheck against the daily commute to San Jose and hating the work

An employee from Cisco, Tim Levad, replied: Who is the hiring manager? I'm sure they would love to know that you will hate the work. We here at Cisco are versed in the Web.

Source: Business Insider
He lost the job offer.

January 2019: Harrison Mumia tweeted: "I thought MP Alfred Keter was in government. I thought ako ndaani ndaani. Mbona anashikwa na his government tena? (I thought he was an insider, why is then being arrested by his government?) As a Jubilee MP surely!!! Unless being in government is a myth! For those who voted for Jubilee, mko ndaani ya (you are in] government in what sense?" the tweet read.
Source: The Star
He lost his job because his tweet was against his employer's social media policy, which forbids partisan politicking on social media.

2013: Justine Sacco tweeted: "Going to Africa. Hope I don't get AIDS. Just kidding. I am White!"

Her employer responded: "This is an outrageous, offensive comment that does not reflect the views and values of IAC. Unfortunately, the employee in question is unreachable on an international flight, but this is a very serious matter and we are taking appropriate action.
Source: Linda Ikeji blog

She lost her job due to the public outcry over her Tweet.
Comments
comments
Three 'police officers' charged with violent robbery : The Standard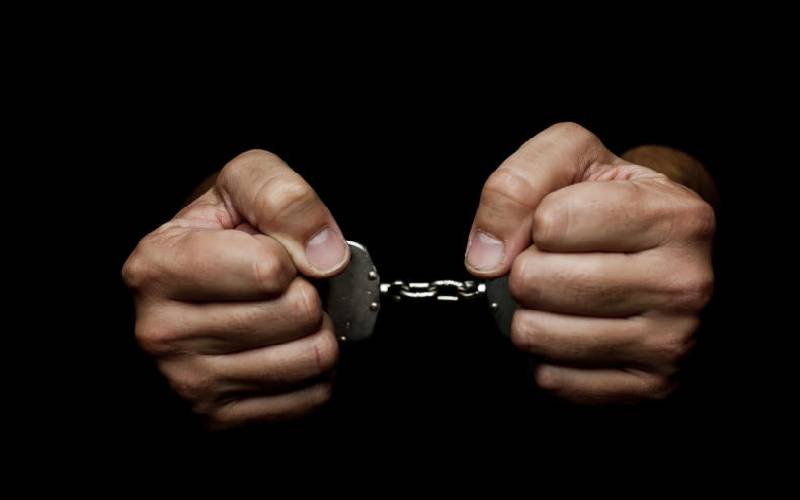 Rift ValleyThey each will alternatively pay Sh300,000 as cash bail.
Three police impostors have been charged with violent robbery before a Nakuru Court.
 
Daniel Muthike, James Njuguna and Henry Kiarie appeared before Senior Resident Magistrate Yvonne Khatambi and denied robbery, preparation to commit a felony, possession of government stores and making documents without authority.
 
The charges stated that the trio robbed James Kamau of Sh393,800 and threatened to use actual violence against him if he didn't cooperate.
 
The robbery occurred on May 28, 2019, at Kabazi trading centre in Subukia Sub County within Nakuru County.
 
The three were arrested on May 29, 2020 at Chavakali trading centre in Vihiga County as they allegedly attempted to commit a felony. 
 
They were transferred to Subukia Police Station in Nakuru county where they were booked.
 
The court documents states that they were found in possession of a pair of handcuffs, fake certificate of appointment, a pocket phone and a metal key, indicating that they wanted to commit felony.
 
"The accused persons had a pair of handcuffs, a fake certificate and a pocket phone,"  reads the charge sheet.
 
Muthike on his part faced two counts. He allegedly had in possession a suspected stolen government store namely a pair of handcuffs of National Police Service at Chavakali.
 
He is also accused of making a letter without authority and with intent to deceive, purporting it a genuine letter issued by the Nursing Council of Kenya.
 
Njuguna faced charges of making a a fake certificate of appointment on May 29, 2020, at Chavakali, purporting it a genuine certificate issued by the National Police Service.
 
He was also charged with making a practice license number without authority, purporting it to be a license issued by the Nursing Council of Kenya.
 
Khatambi released the accused on Sh500,000 bond each, with a surety of similar amount.
 
They each will alternatively pay Sh300,000 as cash bail.
 
The case will be mentioned on June 25.
Comments
comments
Kenya: Nyeri Governor Mutahi Kahiga Rejects COVID-19 Bill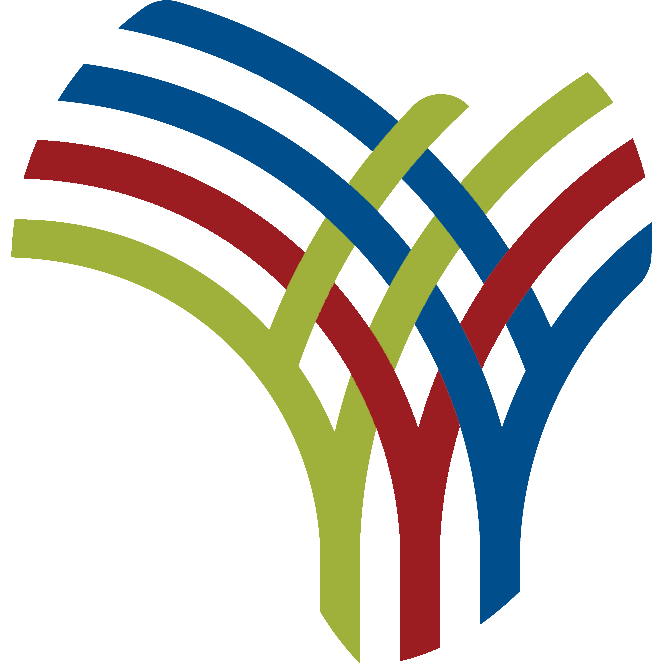 Nyeri Governor Mutahi Kahiga has declined to assent the County Covid-19 and Highly Infectious Diseases Response Bill, 2020.
The bill seeks to create a committee to contain Covid-19 and other infectious illnesses.
The governor recommended that the bill be deferred since it did not consider fundamental constitutional and administrative principles.
LEGISLATIVE INSTRUMENTS
In a memo to the county assembly, Mr Kahiga noted that the bill had not considered other legislative measures already in place.
"The composition of the committee under the bill is non exhaustive and fails to consider other legislative instruments that allocate power to create committees like the county government Act," read the memo.
The Covid-19 bill sought to create a committee whose mandate is to deal with coronavirus and any other infectious disease.
The committee, which would be appointed by the sitting governor, is to be chaired by the county Health executive.
The committee is expected to have 10 members including the Health department director, a member of the professional umbrella body in the county, a one each from the private sector, informal sector, neighborhood association, civil society and NGO's and an association from urban areas.
CREATE PARTNERSHIPS
Other members were to include accounting officers from finance and health and a county commissioner's nominee.
The committee members were to be tasked with formulating and adopting guidelines for evaluation and accreditation of Personal Protective Equipment as well as create partnerships with private sector to provide subsidised protective.
The bill would have given public health officer power to inspect and monitor the spread and impact of Covid-19 and other infectious diseases. The officer would inspect any building which is deemed a threat to health.
The governor, further said that the provisions of the bill were already incorporated in the Public Health Act as well as the Nyeri County Health Services Act.
LEGISLATION
"I implore the assembly to consider the legislation must be implemented and fit for purpose for the anticipated users. The proposed legislation does not provide clarity and certainty and hence unintended consequences," Mr Kahiga said.
Speaker John Kaguchia noted that the county government was not prepared to handle Covid-19 despite the active cases in the county.
"Nyeri County was given UHC because of being the county with the most prevalence of non-communicable diseases and we celebrated but today we are worried because Covid-19 is worse for people with underlying health conditions," he said.
"We are not prepared at all, our medical personnel have no PPEs and even the people who are quarantined lack the most basic amenities which is sad. Covid-19 is here and we are not prepared," Mr Kaguchia added.
Comments
comments
Ford Kenya wrangles deepen Luhya Disunity: The Standard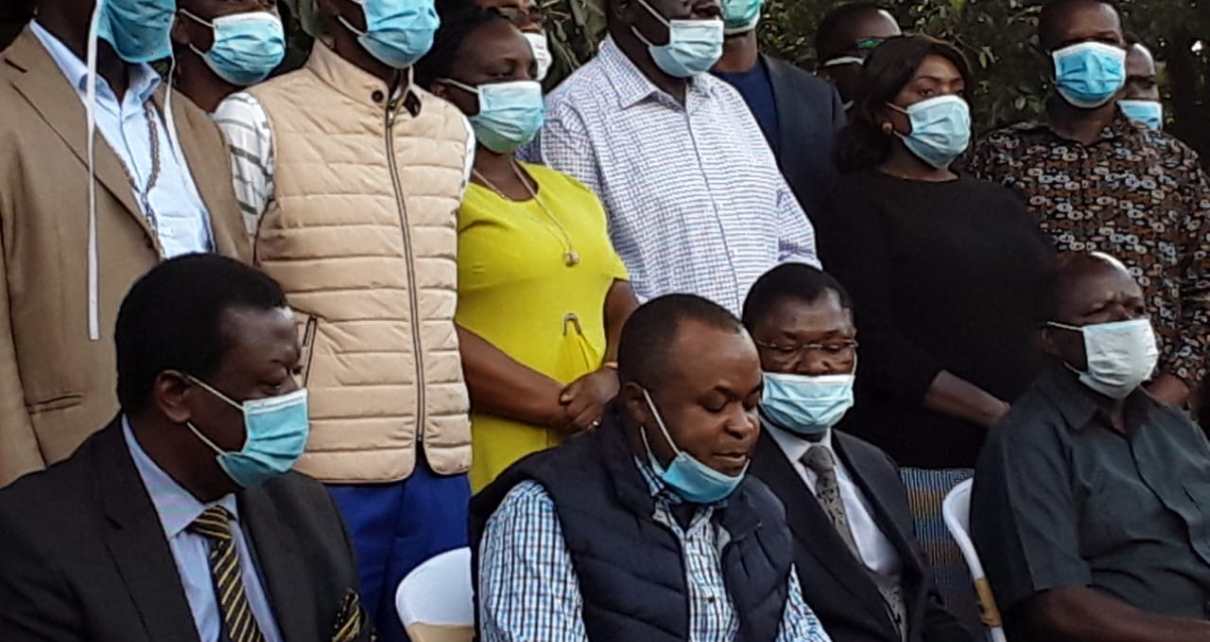 NairobiEvery time the Luhya community leaders have come to push for the unity of the region, members always ended up pulling towards the opposite directions.
"Ford Kenya! Simba, Ford Kenya, Usawa Haki na Ukweli (Equality Justice and Truth)" 
So they struggled to sing, with voices forcibly high but evidently laced with indefinite uncertainty. The heavy blows in the Party had threatened to squeeze life out of the lion party.
The party coup, has thrown their mantra in disarray. Both sides crying foul over inequality, injustices and mischief. 
Political struggles between the Bungoma Governor Wycliffe Wangamati and his Senator Moses Wetangu'la seem to sink the boat, threatening to end the party in Ford Kenya.
SEE ALSO: How 'Kwekwe' song lyrics are shaping Uhuru's legacy
This situation now becoming just one of the countless futile efforts by the Mulembe nation to 'unite', a situation that has become an elephant in the luhya room. 
Every time the Luhya community leaders have come to push for the unity of the region, members always ended up pulling towards the opposite directions. 
According to the Kenya National Bureau of Statistics, the tribe is the second most populous, just some steps behind the Kikuyu community.
However, notwithstanding this fact, when it comes to voting, their seven million population, never seem to add up in the political matrix. 
For more than four General Elections in the country, the Luhya community has been a house with different fathers. This being witnessed in recent turn of events. 
SEE ALSO: Wamunyinyi has Ford Kenya Party DNA, says Dr Simiyu
The wrangles at Ford Kenya's headquarters is the recent, among a myriad of unending divisions in the Luhya house, which has made them a laughing stock.
Recently, a faction in the Party led by Secretary General Dr. Eseli Simiyu launched a coup that ended at the Registrar of Parties' office. This is after all sides claimed control of the Party.
These efforts, according to political pundits, will surely throw the region's ambitions off the hook two years to the 2022 General polls.  
The latest circus has forced the lion party to be run from two centers. One at the Party's official residence at Ole Dume road and the other at Radisson Blue hotel. 
In a recent rejoinder, the Moses Wetang'ula led camp belaboured on the reasons why they are the legitimate owners of the Party. 
SEE ALSO: Wetang'ula pushed out as season of coups hots up
"Ford Kenya is still alive and is being run at its headquarters, "cried Chris Wamalwa, who later proclaimed himself the interim Party Secretary.
This contradicting his previous statement that status quo remains in the party as directed by the Registrar of Parties, meaning Dr. Eseli Simiyu is the still the substantive Secretary.  
"He is a rebel! We cannot have power vacuum. That is why I now come in, "added Wamalwa. 
The sharp voiced Kiminini legislator who was lately ousted as Minority whip in the National Assembly had earlier mentioned that a communique from Anne Nderitu who is the Registrar of Parties had directed the stay of the status quo.
SEE ALSO: NASA co-principal and Cotu boss responsible for Wetangula's ouster, claims Musalia
 "The leadership of the Party remains as it is until the Registry makes a substantive decision on the Party wrangles, "said Wamalwa. 
 It first started after a group led by Bungoma Governor Wycliffe Wangamati and the Party's Secretary General Dr. Eseli Simiyu, decided to change the Party Leadership.
The camp accused the Senator Wetangula of gross misconduct and failing to champion unity in the party.
"Party members have lost trust in the party leader hence the need to replace him to develop the party," said Dr. Eseli during a press conference. 
The former Minority Leader in the Senate was also accused of failing to provide inspiring leadership to the party contrary to Clause 49 of the party's constitution.
Also thrown out during the changes is party Organizing Secretary Chris Mandu in a meeting which Wetangula allies stormed out of the venue.
SEE ALSO: I'm still Ford Kenya leader, Wetangula maintains after ouster
In place, Kanduyi MP Wafula Wamunyinyi was enthroned as the Party Leader, in an alleged special National Executive Council sitting.
Recently, the Wamunyinyi side said they had submitted a dully signed document to the Registrar of Parties of those members who approved Wetang'ula's ouster.
The team however, blamed their counterparts of issuing threats on the legislators allied to the Wangamati side saying they would lodge a complaint to that effect.
"We are going to the Police immediately to launch a complaint over threats meted on our members. Some have even been subjected to physical assault," lamented Dr. Eseli.
This comes as a meeting was also held in Kitale that declared Kakamega Governor Wycliffe Oparanya and Devolution Cabinet Secretary Eugene Wamalwa as the community spokesmen.
The blessings of Luhya elders, has essentially been touted to give an exit notice to the current regional kingpins.
Former Cabinet Ministers Muskari Kombo, Noah Wekesa and Fred Gumo as well as Busia Governor Sospeter Ojaamong and Trans Nzoia Senator Michael Mbito also accompanied the duo on the tour.
"We want Oparanya and Wamalwa to be at the negotiating table and work with President Uhuru Kenyatta. However, we respect other leaders but if they digress, we shall just replace them like we have done and continue with our journey," said Gumo.
Wamalwa and Oparanya said they would be meeting elders from all communities in the region to seek their blessings. 
"We have a mission to put together the people of western, and our mission is to ask our people to support the Building Bridges Initiative (BBI), President Uhuru Kenyatta and former Prime Minister Raila Odinga in their efforts to unite the country," Oparanya said.
Comments
comments