Over 100 players confirm participation in Kenya Open
A record 100 players have confirmed participation for next week's Kenya Open Championships at the Nairobi Club. The week-long show will see 60 players featuring in the men's draw and 40 in the women's category.
There will be qualifying tournament for both categories starting tomorrow. Six men's players will earn ticket to the first round with eight women also advancing to the stage. A total of 42 men and 32 women will also earn direct entry to the first round based on their previous performance and seeding.
Among the players who have confirmed participation in the men's category are Ismael Changawa, Ibrahim Yego, Petty Andanda, Suhail Hooker, Mwendwa Mutuku, Derrick Ominde, Dhuruv Kavia, Brandon Sagala and Samuel Urasa among others . Zambia's Edgar Kazembe leads the foreign entries alongside Ernest Habiyamere of Rwanda, Sudan's Jacob Makuach and Hiroka Ishida of Japan
Shufaa Changawa will spearhead the women's onslaught as she seeks to win a third Kenya Open title crown after triumphs in 2011 and 2014 . She expects competition fro the likes of Sneha Kotecha, Burundi's Aiysha Niyonkuru and Gabon's Celestine Avomo Ella. Other home players to watch—Angela Okutoyi, Rosehilda Asumwa, Yvette Akoth, Alicia Owegi and Cynthia Cheruto. Britam Insurance are sponsoring the event to a tune of Sh3 million.
Uganda's Duncan Mugabe and Natali Coronel of Argentina are the defending champions. Mugabe beat Sheil Kotecha 4-6, 6-1, 6-4 in the men's final as Coronel edged out Gabon's Celestine Avomo Ella 6-3, 4-6, 6-0 in the women's affair. Tennis Kenya vice chairman Francis Mutuku said he expects an exciting tournament. "It will be a good and competitive tournament and we hope our players will do well," he said. Mutuku said they have incorporated a section for development, which will target youngsters aged below 10, eight and six and beginners. The tournament's referee is Patrick Kamuhia, while Rose Wanjala is the championships' director.
TENDER NO. 28/KBC/2020-2021 FENCING OF KENYA BROADCASTING CORPORATION'S PARCEL OF LAND IN NYALENDA (KISUMU). – KBC
Follow us on Social Media
Suluhu: Closer ties for Kenya and Tanzania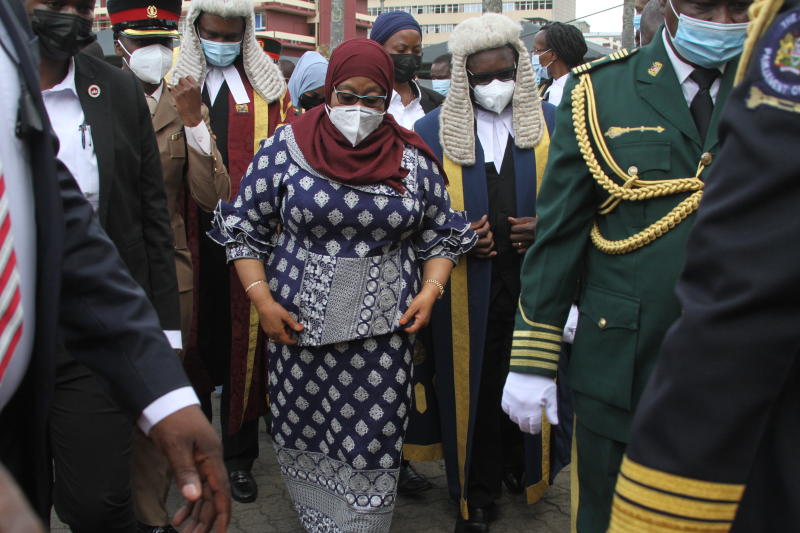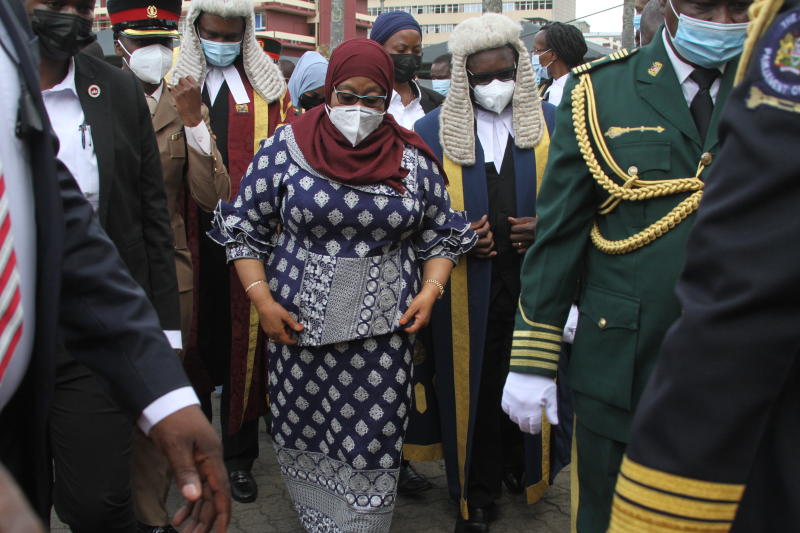 ?President Samia Suluhu's address to Parliament was a masterclass in charm, punctuated by periodic applause and stomping of feet by Kenyan lawmakers.
Covid-19 deaths, hospitalizations soar among youth in Americas – KBC
Hospitalizations and deaths of younger people are surging as the COVID-19 pandemic accelerates across Latin America and the Caribbean, Pan American Health Organization (PAHO) Director Carissa Etienne said on Wednesday.
"Adults of all ages – including young people – are becoming seriously ill. Many of them are dying," Etienne said at her daily press briefing as quoted in a PAHO release.
In Brazil, mortality rates doubled among those younger than 39, quadrupled among those in their 40s, and tripled for those in their 50s, between December 2020 and March 2021, she said.
"For much of the pandemic, our hospitals were filled with elderly COVID patients, many of whom had pre-existing conditions that made them more susceptible to severe disease," Etienne said. "But look around intensive care units across our region today. You'll see they're filled not only with elderly patients, but also with younger people."
Get breaking news on your Mobile as-it-happens. SMS 'NEWS' to 20153

Etienne urged hospitals in the region to increase the size of intensive care units (ICU) in anticipation that the trend will continue, while warning that expansion of ICUs cannot continue indefinitely.
As a result, she urged nations to double down on prevention measures such as lockdowns and facemasks.
Tell Us What You Think