Organizations need to critically re-think digital skills for the new world order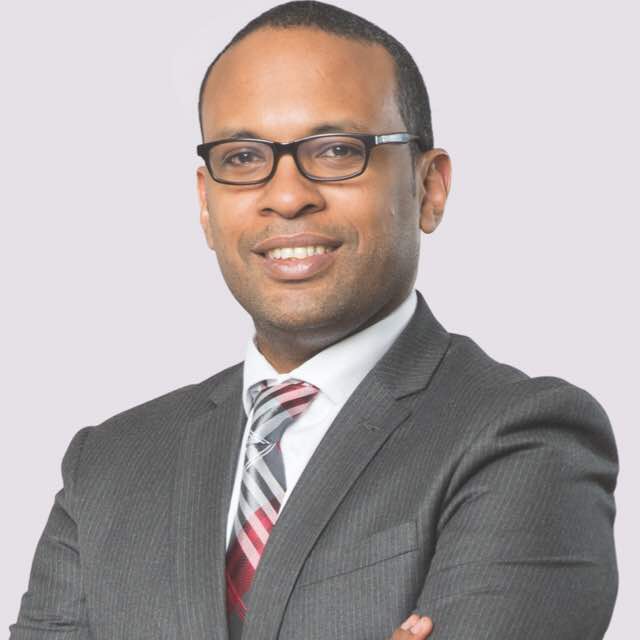 By Jack Ngare, Managing director, African Development Centre.
More than ever before, the COVID-19 pandemic has accelerated the place of technology and elevated the need for employees to have digital skills to thrive in this new world. Virtual meetings on Microsoft Teams or Skype are now more common than face to face meetings. Schools and universities have moved to a 100% virtual instruction mode and even social apps are now for holding virtual parties and concerts. According to estimates by leading global research and advisory firm Gartner, response to the pandemic has fast-forwarded digital adoption by five years. One result of this "digitalization at scale and velocity", explains Gartner, is massive skill shifts. While the shift in skill needs was already a challenge, Gartner executives' polls have shown that more than 58% of workforces have noted skill transformations since the onset of the pandemic.
But even with these changes, the nature of work has been changing with every advance in technology. Starting with the invention of the steam engine and the rise of industrial manufacturing, successive waves of technological innovation have provided new capabilities, tools, and power to make work more efficient and productive. These have always been times of great disruption as old ways of operating became obsolete and new models of work emerged.
By some other estimates, change today is happening 10 times faster and at 300 times the scale of the First Industrial Revolution. The change is so momentous that it is referred to as the Fourth Industrial Revolution. And the clear consensus is that the pace of change is only going to quicken. This, coupled with the skills shift brought by the COVID-19 pandemic, creates an overwhelming imperative for businesses to respond and respond rapidly.
Here in Africa, in just under three decades, the continent has witnessed incredible growth in the ICT space with more internet connectivity, more digital capability, and more innovation. In a recent briefing, Satya Nadella, CEO Microsoft noted that "we've seen two years' worth of digital transformation in two months. Africans have expanded the applications of technology, changing the way communities bank, farm and even access healthcare.
As a way of building Africa's talent pipeline for the digital age, stakeholders in the technology space like Microsoft have partnered with local universities to create a modern intelligent edge and cloud curriculum, totally unique to Africa. We have for instance availed an opportunity, through our Africa Development Centre (ADC), for graduate to build a relevant and meaningful career in data science, AI, mixed reality, application development and many more. Our desire is to recruit exceptional talent across the continent that will build innovative solutions for global impact. This also creates opportunities for engineers to do meaningful work from their home countries.
This year, we are scaling this effort with the launch of the Game of Learners programme in the form of a purely virtual hackathon aimed to spur innovation among university students across Kenya. The exclusively virtual initiative is also student-driven with the overall objective being to empower the students to develop impactful solutions that can help address some of Africa's and the world challenges. As we adopt to the new norm, ADC is working to ensure that the practical skilling needs identified, can still be accessed by our students through virtual tools.
Recently, we announced a new global skills initiative aimed at bringing more digital skills to 25 million people worldwide by the end of the year. The announcement comes in response to the global economic crisis caused by the COVID-19 pandemic. Expanded access to digital skills is an important step in accelerating economic recovery, especially for the people hardest hit by job losses. This initiative offers free access to learning paths and content to help people develop the skills these positions require
But what is the reasoning behind all this? As per a white paper on New Culture of Work titled Empowering people and organizations to achieve more commissioned by Microsoft in 2018, in the digital economy, people's most important contribution to the creation of corporate value will increasingly be their ability to come up with new ideas. "Every person in every role will be expected to employ creative and innovative thinking, whether they are giving a sales presentation, doing financial analysis, or drafting plans for deploying new technology. And instead of mostly relying on text to convey ideas and information, people will use visuals, voice, and video into most communications and almost every presentation," the white paper reads in part.
Further, in his best-selling book A Whole New Brain published in 2005, Daniel Pink predicted that in coming decades, there would be a growing emphasis on "right-brain" qualities, such as inventiveness, creativity, strategy, empathy, play, and meaning. Recent LinkedIn research confirms much of Pink's prediction, noting that skills such as empathy, curiosity, adaptability, and open-mindedness are consistently among the most sought after.
This shift is also reflected in generational research that finds Millennials look for creative freedom when considering potential job opportunities. Companies should, therefore, look to digital technology to help humans do more innovative work. Today, for example, knowledge workers spend more than 20 per cent of their time struggling to find information. Technology will give people more thinking time simply by making search easier. As technology handles routine and time-intensive tasks, people can spend more brainpower on innovative inquiry, thereby driving more new products and services contributing to the overall bottom line.
Comments
comments
Vodacom and Google partner to launch Google Play Store data bundles
Vodacom has partnered with search engine giant, Google to introduce the Play Store data bundle package that will allow Vodacom users to browse the store, download and update their Android applications without worrying about large data costs that often come with these actions.
This partnership makes Vodacom the first mobile operator globally to offer such a service.
Vodacom's Group Digital and Fixed Officer, Zunaid Mahomed, said, "Vodacom prides itself on being a leading digital telco that strives to offer innovative services, solutions and continuous value for all our customers. We're extremely proud to be the first telco in the world to offer Google Play Store bundles, enabling our customers to connect to the apps they love on the Google Play Store on the Vodacom network."
He added, "As we continue our pricing transformation journey, we have set our sights on reducing the barriers to access the Google Play Store by introducing bundles that will simplify the process for consumers and translate to savings in data spend in the process. Our goal is to play an active role in enabling customers to fully optimise their smartphone use and connect today for a better tomorrow."
Vodacom will also be partnering with Google's Loon to launch its own network of internet balloons in Mozambique's two northernmost provinces, Cabo Delgado and Niassa.
Google most recently successfully launched Loon's floating internet base stations in Kenya. Kenya's IT Cabinet Secretary demonstrated their capabilities by video calling the country's president.
The balloons are launched from the United States, from where they go come to rest just below the ozone layer.
Users are not required to have any specialized equipment to connect to the towers. Their devices will automatically connect to the balloon towers as they would to any other ordinary cell towers.
These base stations provide 4G LTE network coverage, supporting data, voice, SMS and USSD. This is revolutionary technology as it is set to finally connect people in remote areas into the digital economy. Eventually it will promote financial inclusion, as people in these regions gain access to mobile and online banking services.

Readers
159
Comments
comments
Uber launches package delivery service dubbed "Uber connect" in Kenya
Uber has unceremoniously launched its parcel service, "Uber Connect" in Kenya. Uber has been pursuing a global shift towards delivery services in a bid to diversify from its ride-hailing venture.
Uber Connect will provide an affordable same day delivery option to deliver packages, primarily transported via motorcycles. This new service will be priced at the same rate as its other motorbike service, "Uber Boda."
The base fare will be KES 55, and the rest of the distance will be billed at the rate of KES 14 per kilometer and KES 1 per minute on the road.
Currently the weight limit for packages has been set at 15kg for each.
While the service is definitely convenient, customers are urged not to ship packaged worth more than KES 5,300 as Uber is not insuring the packages. Dispatching items worth more than the stated amount shall be at the customer's own risk.
Uber's terms and conditions list numerous items which customers are not allowed to send via Uber Connect. These include:
1. People
2. Illegal items
3. Firearms, weapons, ammunition, and their parts
4. Alcohol
5. Highly perishable food or beverages
6. Pharmaceutical products, over the counter medications, vitamins or supplements
7. Recreational drugs, drug paraphernalia or tobacco products
8. Money, gift cards, lottery tickets, or transferrable securities
9. Dangerous or hazardous items including explosives, poisonous or flammable items
10. Fragile items
11. Sexual aids, obscene or pornographic material
12. Livestock, regulated species or animal parts, blood or fluids
13. Any items for which you do not have permission to send
14. Stolen goods
In other parts of the world, Uber kicked off its delivery services in April, launching delivery services for groceries in various countries through Uber Direct.
Uber now joins Little and Bolt in the package delivery space in Kenya. Bolt launched its delivery service in May of this year. Little Cab already had this service, but went on to include ambulance services on its platform.
They collectively are in direct competition with other delivery companies like Sendy which has maintained a strong position in the logistics sector for a while.
Uber has also been very busy on the food delivery front, most recently acquiring American food delivery company, Postamates in a US$ 2.65 Billion deal, in a bid to make its own Uber Eats service profitable.
Diversifying is very crucial for Uber which reported a US$ 2.9 Billion loss earlier this year, largely due to the corona virus pandemic's effect on its core business of ride-hailing.

Readers
118
Comments
comments
Netflix loses $19 billion in market value, cites weak subscriber growth
Netflix stock fell by 8 per cent on Friday, recording a loss of $19 billion for the video-streaming giant's market capitalization. The revenues fell despite subscriber growth predictions in the quarter.
According to the company, the decline is due to the struggling subscriber growth projected by the company in the second quarter.
The company's earnings per share (EPS) were $1.59 which was less the projected figure of $1.81. It also posted revenue earnings of  $6.15 billion higher than the projected $6.08 billion, according to Refinitiv. Also recording Global paid net subscriber additions of 10.09 million.
In Q1, Netflix's revenues grew by 25 per cent. Netflix reported $1.57 Earnings Per Share (EPS) $5.77 billion in revenue and 15.77 million global paid net subscriber additions. The revenues in Q2 were average considering the surge in subscribers.
Its EPS figure was also below the projected $1.81 a $0.24 rise from the Q1 figure which was reported at $1.57. The earnings release also dropped because Netflix had expected to add only 2.5 million subscribers this quarter, or less than half of what Wall Street expected.
Going forward in 2020, the company does not project its slate of content to be significantly impacted by production shutdowns created by the pandemic. It expects that current production setbacks will push more of its big titles to the end of 2021, but that the "total number of originals for the full year will still be higher than 2020." Netflix plans to supplement its original content with other films and shows it's acquired.
The company also slashed its marketing costs by 28 per cent and spent less on content production as television and movie sets were shut down. The upshot was a 92 per cent increase in the operating income and a 163 per cent rise in earnings per share, to $1.63.
Netflix co-CEOs Reed Hastings and Ted Sarandos also said in a letter to shareholders that they anticipated a year-on-year slowdown because the pandemic pulled forward demand and new seasons of "Stranger Things" and "Money Heist" that had inflated subscriber growth in the third quarter of 2019.
So far, it has resumed some production in Europe as well as two stop-motion animation projects in Oregon and two films in California. But the company still warns that current infection trends create more uncertainty for the productions in the US.
Adding that it's made the most progress resuming production in the Asia Pacific and never fully shut down in Korea.
"Parts of the world like India and some of Latin America are also more challenging and we are hoping to restart later in the year in these regions." the company said.
Netflix provided third-quarter revenue guidance of $6.33 billion. It expects third-quarter earnings of $2.09 per share, above analyst estimates of $2.01. The company also expects 2.5 million net subscriber additions for the third quarter, while analysts were expecting 5.27 million.

Readers
61
Comments
comments