ONGAJI: We need to talk about colourism
Perhaps you have come across a widely shared short video clip showing how a certain unspecified chemical is claimed to be shedding off the skin of a black woman, thus making her "white".
In that clip, a half-naked woman is seen immersed in a basin containing that chemical, as another woman demonstrates to the audience how it works. "Instant body wash and very effective," she speaks in an accent.
The authenticity of the video cannot be proven, but just by the comments and views of many, the clip was received with backlash and disgust, with many wondering how one could be foolish enough to shed her "beloved beautiful black skin".
But a comment from a certain gentleman drew my attention. "Africans will not stop bleaching because we don't like our dark skin. We call very dark skinned Africans terrible names, while we show admiration for light skin" he said.
Though controversial, it is the truth of the matter. I am a member of a certain beauty group where women have a platform to share beauty tips and also seek advice about the same.
A few months ago, where a lady; a group member, posted her photo seeking comments on her makeup skills. Instead, she was met with insults and offensive comments mostly about her dark skin colour.
"Cheusi mang'ara huyo hapo," one said these offensive Swahili remarks, usually directed to dark skinned people, especially in Tanzania.
I got mad but then came to understand that they are not the only ones. This is the harsh reality dark skinned people and especially women face; insults from their fellow black people themselves.
It has been systemised in that until recently, most billboards, beauty product advertisements and even careers across the globe had been pegged on good looks – even here, in Kenya, very few featured dark skinned women.
This unfortunately conditioned many into thinking that beauty actually is indeed being light-skinned. And that is why we have socialites boasting of having used millions of shillings in going through expensive skin lightening procedures, terming it as an investment.
You don't have to go far to get the harsh reality dark skinned women face. Here in Kenya, the infamous 'rangi ya thao' saying that has equated light skin with being endowed with a gold mine that allows one and especially women to get into deep pockets of rich men.
We see colourism through the works of some artistes, where in their music videos they parade women from other races, or light skinned black women, who in most cases have bleached their skin.
We have heard stories of Nigerian actresses who have admitted to have bleached their skin to get more roles.
In Jamaica, it is believed that being a light-skinned musician, increases your prospects of succeeding. Some argue that it is the reason why Bob Marley had an upper hand over Peter Tosh. It is also believed to be the reason as to why Vybz Kartel had to bleach his skin in an attempt to make it in the music industry, despite having already making a mark through his initial deep and thoughtful content.
Our own Lupita Nyong'o has also said how at first she had to struggle for roles here in Kenya because of her dark skin.
One time, a local TV anchor revealed how at first, as a dark-skinned woman, she struggled to make her presence felt, despite being one of the finest TV journalists around.
It's not just them. This is the struggle of every dark skinned woman not in a foreign land, but here in Africa. You really have to be a strong, dark-skinned woman to go through that, and not even think about "shading your skin".
Then we ask ourselves why; when studies reveal that 70 per cent of Nigerians are believed to have bleached their skin, or when a video clip of a group of Jamaican women admit to continue using harmful skin bleaching agents, or when we watch a documentary of a number of South African women suffering the effects of years and years of using chemicals to lighten their skin.
We ask ourselves why, when the illegal Latema Road skin-lightening industry continues to flourish despite the dangers associated with using these products.
The truth of the matter is that society is to blame. We have no moral authority to continue pointing figures at women and even men who continue to bleach their skin, while we fail to address the issue of colourism.
It's not just about posting about your love for black skinned women or immortalising melanin in songs, there should be a systematic overhaul to repair the damage colourism has brought to black women.
Skin colour privilege is a reality in Africa, and a war against these harmful products will only be won if we emancipate ourselves from this foolish thinking, and teach our girls and even boys; straight from lowest education level, that beauty has nothing to do with skin colour.
If that were the case, then we black people would be the ugliest since we are the darkest skinned people as compared to other races. And I don't think that is the case!
Singer speaks after attacking lover at WCB signee Zuchu's star-studded concert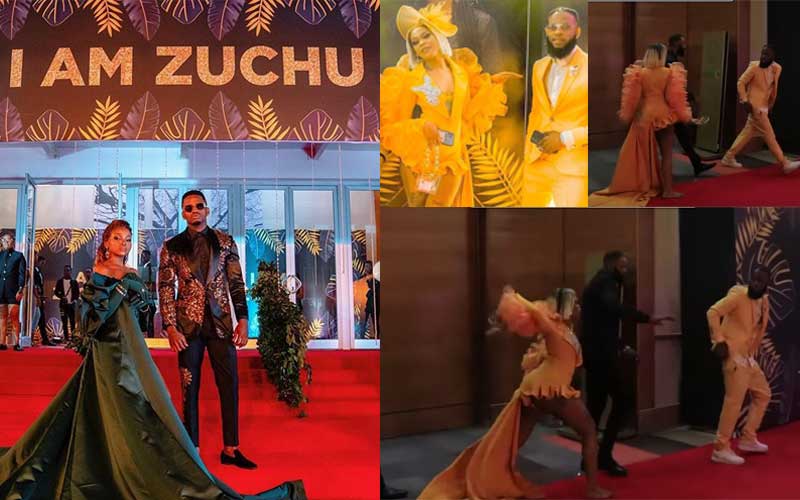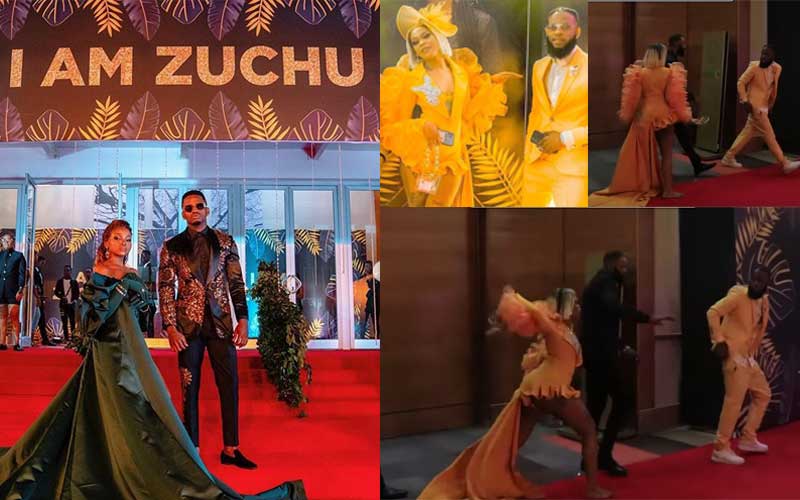 By Standard Entertainment



56 minutes ago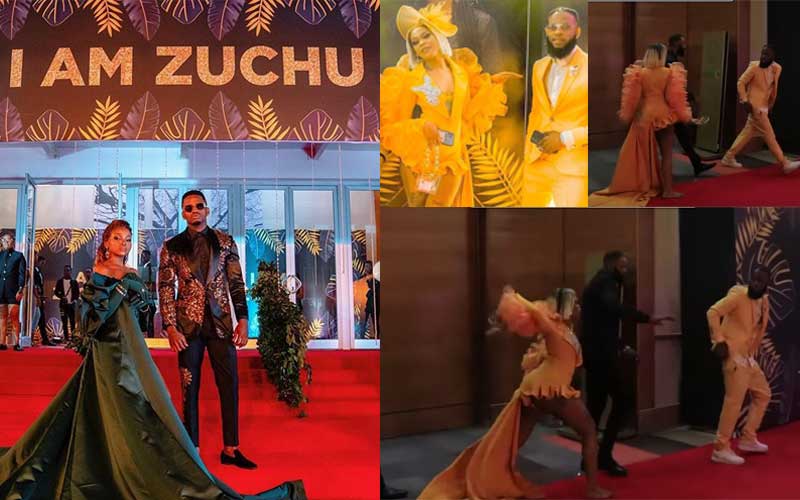 On 18 July, there was fanfare at the Mlimani City Hall in Dar es Salaam as WCB signee Zuchu held a thanksgiving concert months after her debut EP, I Am Zuchu. The event dubbed 'Ahsante Nashukuru' mainly featured performances by artistes from the WCB stable and attracted the whos-who in the Tanzanian entertainment and political scenes. 
READ ALSO: I'm not behind Diamond, Tanasha split- WCB's Zuchu sets record straight
However, singer Gigy Money who also performed made the headlines for the wrong reasons after getting into a scuffle with her lover during the much-publicised concert.
READ ALSO: I was bewitched by a friend – Gigy Money
Peaceful arrival, later chaos
Moments earlier, Gigy and her Nigerian man were seen arriving arm in arm at the event whose highlight featured Zuchu receiving a brand new car from WCB head honcho Diamond Platnumz. Donning matching outfits, the couple was spotted on the red carpet as the paparazzi scrambled to capture the moment.  However, all hell breaks loose later and viral videos depict the visibly angered Nigerian arguing with a bouncer at the entrance. After a tense confrontation, Gigy's man is seen being led by the screaming bouncer towards the exit. Shortly after, a similarly irritated Gigy emerges and follows the pair.
"Gigy! Wewe Gigy wewe!" a woman in the background is heard dissuading the singer from pursuing them but the singer pays no heed and heads for the pair.
"You want to beat me?" the boyfriend is heard asking an approaching Gigy as the bouncer acts as a barrier between them. The bouncer manages to steer the incensed man towards the exit as Gigy follows behind, hurling obscenities.
READ ALSO: I will get a baby with your eldest son – Gigy Money warns Zari
At some point, a barefoot Gigy turns into a sprint before throwing one of her shoes which hits the man who then responds with an insult. Another bouncer finally intervenes and the two are separated. Gigy then asks for her vehicle so she can head home before warning the press against sharing videos of the incident.
Addresses incident
Though the cause of their tiff is still unknown Gigy later made reference to the shocking incident in a social media post, hinting that alcohol had a part to play in the fracas.  In another post, Gigy shared a photo alongside her estranged lover writing: "My mad man looked handsome before his demons arose and mine arose too."
'Running over Ali Kiba'
Gigy is not new controversy and recently said she'd run over her ex, singer Ali Kiba for breaking her heart.
"I will knock all of them down, I mean I will kill them. In fact, I will flatten them like chapatis. The first person I will knock down and kill is Ali Kiba.  Actually, I don't need a weak car, I need a Fuso so that when I knock him down I will be sure he doesn't survive," Gigy told Ayo TV.
READ ALSO: Gigy Money under fire for dirty-dancing with married singer
Dating Kiba brothers
Gigy had in the past admitted to dating both Ali Kiba and his younger brother, Abdu Kiba. She solely laid the blame on Chekecha singer for pursuing her despite knowing that she'd been with his younger brother. Abdu expressed being heartbroken after learning the two had a fling, prompting him to marry.
"I was very hurt on hearing that Ali was dating Gigy Money because I dated her first before she became famous. But it's alleged that Ali didn't know. It hurt me for a while till when I married," said Abdu.
Defunct Nairobi County Council  Nurses Go On Strike, Citing Discrimination By The Government
Why Jahmby Kokai is happy her TV anchor dream never came true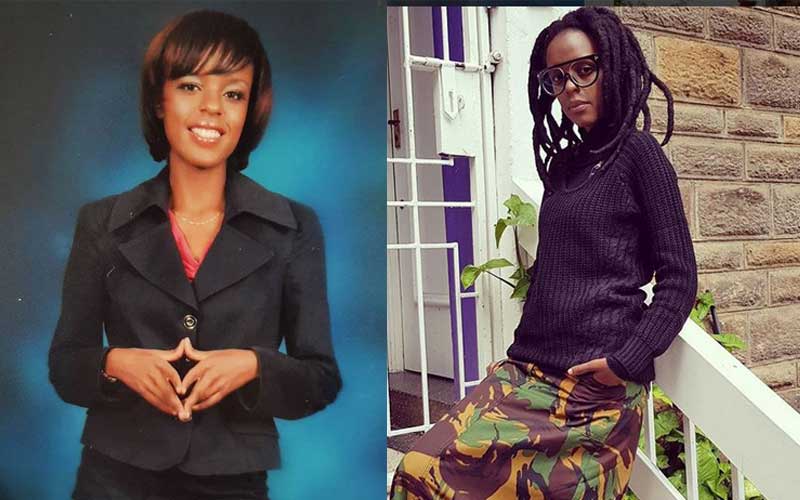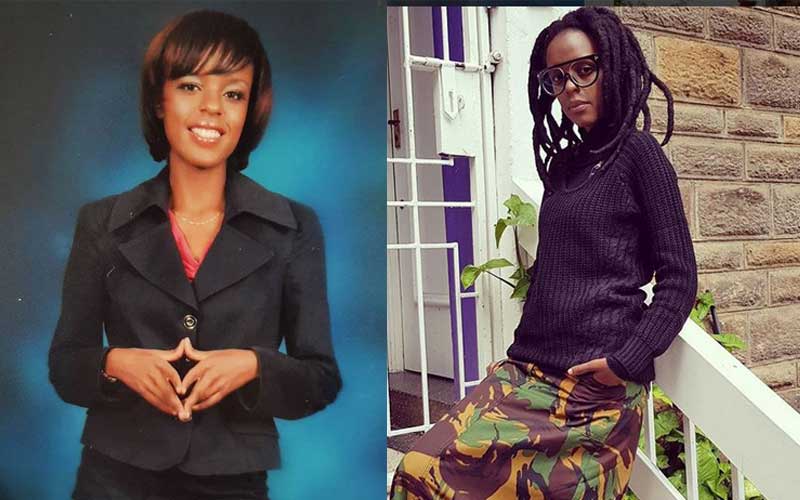 By Diana Anyango



37 minutes ago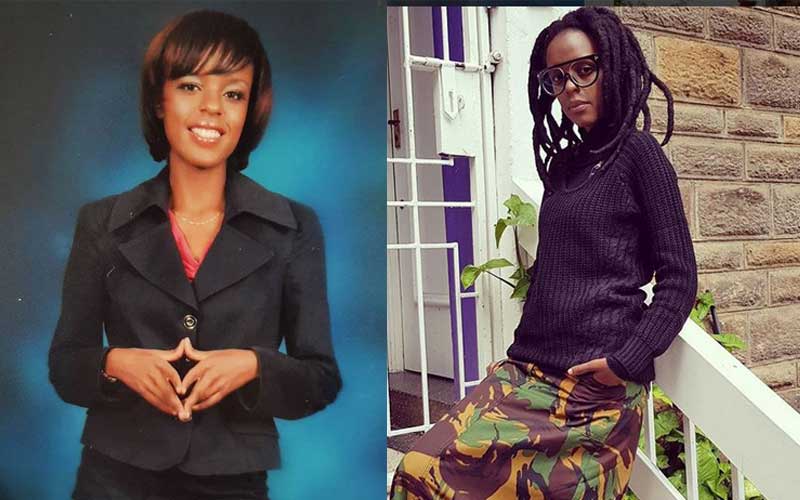 Popular media personality Jahmby Koikai narrated how her first attempt at auditioning as a TV host backfired and she was sent home on the first day of the audition. Reliving her prime days, Jahmby narrated how she was determined to follow her dream of becoming a news anchor after completing her degree.
"There was a reality show that was running on one major TV channel here in Kenya, searching for the next top news anchor. I've always had the knack for news. At the time, I was working at Metro FM. Walked to my boss and asked him if he was ok with me participating in this competition. He agreed to it.
"Auditions were at Film Studios. The queue stretched all the way to the showground. I was at the back kabisa. Imagine 300 people before you. Then we got the briefing paper and it indicated, 'no persons with experience in a media house allowed to participate in this audition'. Mimi Jahmby Koikai, nirudi home after watu 300 kukuwa mbele yangu?" she posed.
READ ALSO: Jahmby Koikai back in Kenya after a year of treatment abroad
According to the endometriosis survivor, she went ahead to audition for the position despite the warning and was the first contestant to be sent packing.
"So I stayed in line until I got to the audition room. The judges were a few people I was in campus with. I felt a wave of despair. Like I'm here auditioning, yet my classmates will be judging me? I did my thing and I was considered. We got into the house and we were assigned to different groups. I was the group leader and we won the challenge. Later that evening, we were driven back to Film Studios for a briefing. The presenter of the show said some of us have to go home.
"My name was called out first amongst other great people. We were dropped home. I cried. It felt like I'd lost such a great opportunity. My mom and late grandma were so sad cos they loved to watch me do the news," she narrated.
READ ALSO: Why I'm walking around with a mask- Jahmby Koikai
Second audition
Later, Jahmby auditioned for another TV opportunity only to miss out as well.
"Then came another opportunity over 10 years ago, I saw a TV ad and decided to apply for the news anchor position. I didn't get the job."
However, due to endometriosis, Jahmby was forced to put her dreams on hold and concentrate on getting better. According to her, it is as though God had better plans for her and is grateful to not have gotten the jobs.
"I battled severe endometriosis in silence for over 19 years. I think of how engaging the newsroom is and I'm grateful I wasn't in that space. I'd have utilized all my sick-leaves and off-days and just declared redundant."