Oliech defends Wazito FC owner on player circus – Nairobi News
Former Harambee Stars striker Dennis 'The Menace' Oliech has defended Wazito FC billionaire owner Ricardo Badoer who has been bashed for using unethical language and terminating players contracts without following the laid down procedure.
Badoer who is fondly known as 'The Big Boss' this week showed 12 Wazito players the door citing underperformance and effects on his business by the coronavirus pandemic.
Among those who were axed are local players Victor Ndinya, Teddy Osok, Derrick Otanga, Lloyd Wahome, goalkeeper Steve Njung'e and Kevin Omondi.
Foreigners Augustine Otu, Piscas Kirenge, Issioffu Bourahana, Paul Acquah were also on the chopping block.
Veteran striker Paul Kiongera also left the club after negotiation to extend his contract which had ended in June hit a dead end.
Oliech though took issue with the abusive comments of the tycoon but supported his sentiments that the axed players had underperformed and were not worth plying their trade with the moneybags.
"I like people who are firmly in charge of their teams and take the bull by his horns like Ricardo. I support his decision to axe the lazy players because they were a big let down to him. Gor Mahia players and other clubs have been suffering after failing to get pay for months yet Wazito players have been paid to date but didn't perform on the pitch. They were just not committed to the team," said Oliech.
The former Kenyan international claimed Badoer has been monitoring the result of the team even before the outbreak of coronavirus in the country and it was just a matter of time before the axe fell on the affected footballers.
"Nobody would want to invest and pay underperformers even in business. If he was a Kenyan, I would have vouched for him to lead the federation because he is a no-nonsense man in management. He is firmly in charge of his team and rewards hard work by retaining those who are ready to excel," added Oliech.
Apart from the players, Wazito coach Stewart Hall also left the club on mutual consent with his assistant Fred Ambani being touted as his successor.
Wazito are 13th on the KPL standings with 20 points after 23 rounds of matches this season.
Comments
comments
Woman announces banns of marriage on Facebook – Nairobi News
A Ugandan woman has announced her banns of marriage via social media, a move that has not only excited her followers on the platform, but also left her with several congratulatory messages.
Banns of marriage are public announcements in church or town council of an impending marriage between two specified persons.
The purpose of banns is to enable anyone to raise any civil or legal impediment to the marriage so as to prevent marriages that are invalid.
With this in mind, and churches in Uganda indefinitely closed by the government as a way of curbing the spread of coronavirus, one Mary Matovu made the decision to personally announce her banns on Facebook.
NO OBJECTION
"Hey people. His name is Jonathan Katamba, the last born of four, the most amazing faithful surveyor, property seller and manager I know in Uganda. He says he wants to marry me. If anyone objects to this, speak now," she wrote on Facebook.
And for good measure, she posted her picture alongside that of her fiancé.
Most of those who commented wrote; "No objection and congratulations."
The couple is said to have already concluded the introduction ceremony.
Comments
comments
More East African artistes seeking to join politics – Nairobi News
Perhaps inspired by Charles Njagua 'Jaguar' and Robert Kyagulanyi aka Bobi Wine, a number of musicians in Tanzania and Uganda have lately declared their interest to run for elective seats ahead of general elections which will be held in 2020 and 2021 respectively in the two countries.
Kenya's Jaguar clinched the Starehe parliamentary seat during the 2017 general elections while Bobi Wine triumphed in Kyadondo by-elections in the same year.
Bobi Wine is now eyeing the country's presidency and has since emerged as one of President Yoweri Museveni's main opponents.
But who are these artiste who are now seeking to join them?
1. Jackson Mayanja aka Jose Chameleone
The Ugandan musician has already presented his nomination papers and is seeking to become the next Lord Mayor of Kampala. He will be running on a People Power movement ticket, which is associated with Bobi Wine.
2. Khamis Mwinjuma aka Mwana FA
During a recent interview with Clouds FM, Mwana FA announced he will be vying for the Tanga Parliamentary seat. His political campaign has however been toned down after he announced he had contracted the coronavirus in April. He has kept a low profile since being discharged from the hospital.
3. Hamisi Shaban Taletale aka Babu Tale
The Tanzanian music manager and co-founder of WCB Wasafi music label made famous by Diamond Platnumz has also joined politics. He is gunning for the Morogoro parliamentary seat.
4. Jackson Ngechu aka Prezzo
The Kenyan musician has on several occasions announced he will be contesting for the Kibra Parliamentary seat in the 2022 general elections.
Comments
comments
Woman dies after being electrocuted by a refrigerator: The Standard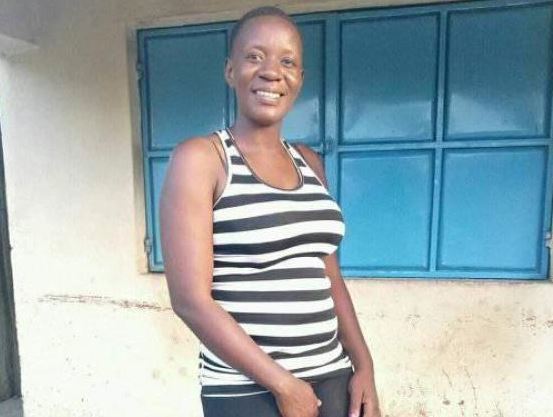 A woman has died in Nyando after she was electrocuted by a refrigerator.
While confirming the incident, Nyando OCPD Leonard Matete said Maureen Atieno (pictured) got electrocuted while opening the fridge at her home in Kakola, Nyando Sub-County.
According to the police boss, the matter was reported by Atieno's father-in-law who told them that she was going to pick some fish which she wanted to fry and take to the market.
Matete stated that upon proceeding to the refrigerator, a touch on its door electrocuted her instantly. He said Atieno began wailing before she fell on the ground.
The police boss stated that Atieno died while being rushed to Boya Hospital and has since been transferred to Ahero Sub-County hospital's morgue.
While terming the incident as unusual, Matete stated that they had launched investigations on the incident, and had called Kenya Power to help with the probe.
"We are investigating the matter, we have called in Kenya Power to check on what might have gone wrong," he stated.
Her death comes barely six months after her late husband, William Omondi Alias Sisqo, who was among the famous Nyando six died in November last year in a gruesome murder in Busia.
Comments
comments