NTSA plans mandatory cashless fare payment: The Standard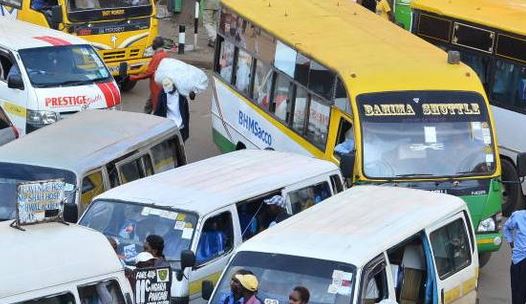 Sci & Tech
It will soon be illegal to pay bus fare with cash as the government makes another attempt at digitizing payments in the Sh200billion matatu sector.
It will soon be illegal to pay bus fare with cash as the government makes another attempt at digitizing payments in the Sh200billion matatu sector.
The National Transport and Safety Authority, NTSA has begun the work of registering service providers to offer cashless payment systems to matatu operators across the country.
The move comes even as new infections for the COVID 19 coronavirus continue to be recorded with the NTSA looking to launch a contact tracing app with the new regulations.
"Pursuant to section 30(2) of the NTSA Act, 2012, the authority plans to introduce mandatory use of cashless payment for all public service vehicles (PSV),' said the NTSA in a public notice.
SEE ALSO: NTSA warns against 'wide-load' sign display on vehicles
"The cashless payment system will also provide a platform for deployment of an effective contact tracing (passenger manifest) application to support the government's effort in addressing the coronavirus pandemic," said the notice.
Contact tracing apps use Bluetooth technology to notify smartphone users when they are in the vicinity of someone who has been exposed to COVID 19.
Several governments across the world including China, South Korea, and Germany have developed nation-wide contact tracing apps as a means of fighting the spread of the virus even as experts caution about their effectiveness.
"Unfortunately, the science of how COVID-19 transmits remains unsettled, as is often the case in emergent epidemics," said Sean McDonald, a policy analyst at the Center for International Governance. "As a result, contact tracers are left casting a wide net."
"In countries where new technology for contact tracing has been employed with some success, such as in South Korea and Singapore, this technology is mostly experimental and in addition to work carried out by human contact tracers," explains McDonald.
SEE ALSO: Be careful before pasting the wide-load sign on your vehicle
The rollout of a contact-tracing app by the NTSA is likely to raise questions over the state agency's capacity to manage a complex system with significant implications to Kenyans' personal data.
In February the NTSA was accused of overstepping its mandate through the draft Operation of Digital Hailing Operators Regulations, 2019.
Among the proposals in the new law was to have taxi-hailing operators like Uber, Little and Taxify submit to NTSA a list of all the drivers on their staff as well as a data security policy that ensures protection of the drivers' and passengers' personal information.
According to data from the Kenya National Bureau of Statistics, KNBS, the number of 14-seater matatus in the country last year stood at 47,183, with mini-buses (15-33 seater) and buses (34 and above seaters) standing at 8,969 and 7,786 respectively.
Matatu Owners Association boss Samuel Kimutai welcomed the move to make cashless payments mandatory saying the government should first consult sector players and develop a robust legislative framework.
SEE ALSO: Thousands of new vehicles stuck in Mombasa due to Covid-19 shutdown
"We have tried this in the past but there was no proper legislative policy to support our efforts," said Mr. Kimutai. "Matatu owners lose the most from corruption in the sector. We need to be included in the discussions to ensure we have competent service provides who will not take exorbitant commissions."
Comments
comments
Market Turnover Rises to KSh 553.5 Million
Market turnover at the Nairobi Securities Exchange today increased by 266% to KSh 553.5 million in comparison to Friday's turnover of KSh 151.1 million. A total of 22.3 million shares were traded in 1,238 deals.
Top mover of the day was Safaricom with 9.15 million shares traded in 218 deals valued at KSh 266.34 million. Safaricom was trading between Ksh. 28.90 and Ksh. 30.20 closing 1.85% lower than Friday at Ksh. 29.10
Kenya Re-Insurance saw 4.37 million shares traded, valued at KSh 9.61 million. Kenya Re-Insurance closed at KSh 2.20. Equity Group moved 4.08 million shares closing the day at KSh 32.90. KCB Group moved 1.67 million shares valued at KSh 57.88 million. KCB stock closed the day with a 1.14% share price depreciation closing at KSh 34.65.
KPLC saw a turnover of KSh 1.4 million in 50 deals. KPLC closed the day with a 3.13% share price appreciation closing at KSh 1.98. Energy sector counterpart Kengen moved 143,000 shares each valued at KSh 5.38. Total Kenya saw an end of day share price appreciation of 6.6% to close at KSh 25.05.
Top gainers of the day were Liberty Kenya(8.21%), Trans-Century(8.11%), Flame Tree Group(7.91%), Total Kenya(6.60%), and WPP ScanGroup(5.42%). Trans-Century moved shares worth KSh 283,524 while Flame Tree made a turnover of KSh 92,842. WPP ScanGroup moved shares worth KSh 1.06 million in 19 deals.
Top loser of the day was TPS Eastern Africa with an end of day share price depreciation of 9.62%. Other losers of the day were BOC Kenya(6.09%), Centum Investment(3.78%), East African Breweries(3.23%) and Standard Group(2.48%). Centum Investment moved shares worth KSh 6.45 million in 30 deals closing at KSh 24.15. EABL moved shares worth KSh 67.21 million, closing at KSh 157 per share.
The NSE All-share index declined 1.58 points to close at 137.99. The NSE 20 gained 3.16 points to close at 1949.12 while the NSE 25 shed off 25.96 points to close at 3193.30
Comments
comments
Kisumu seeks funds to employ, promote 2,383 county staff
Kisumu seeks funds to employ, promote 2,383 county staff
Monday, July 6, 2020 18:37

By VICTOR RABALLA
Kisumu County is seeking additional funds for promotion and recruitment of 2,383 critical workers.
The County Public Service Board raised concerns over a huge backlog in staff promotions and recruitment for effective service delivery.
According to a gazette notice published last Friday, only 113 doctors out of 1,326 workers who qualified for promotions in 2019 have been promoted.
"The remaining promotions will be effected subject to availability of funds and suitability interviews where applicable," said part of gazette notice number 4544.
The 2019 annual report to the county assembly notes that insufficient funds have stalled career progression and talent management in the 11 departments in the devolved unit.
The board chaired by Babu Karan plans to petition the county executive and the assembly to allocate adequate funds to bridge the gap as a way of promoting a harmonious working relationship.
The failure to effect promotion has caused hostility between the county and health workers who have downed their tools over the issue.
Comments
comments
Local flights to resume on July 15: The Standard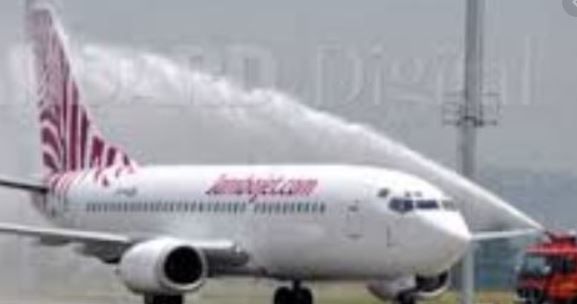 NAIROBI, KENYA: Air travel within the Kenyan territory will resume on July 15, President Uhuru Kenyatta has announced.
On Monday, Uhuru said international air travel will begin on August 1 offering another opportunity for airlines to rescue their businesses battered by the Corona Virus pandemic.
Airlines grounded their passenger flights early this year following restriction measures including inter-states border closures to tame the spread of coronavirus globally.
The national carrier, Kenya Airways is among the airlines affected by the global restrictions, it has joined other airlines in unveiling far-reaching measures such as laying off employees to stay afloat.
SEE ALSO: Resumption of sporting activities looming? – Uhuru announces phased re-opening
As part of efforts to ensure the safety and well-being of its passengers during travel, regional low-cost carrier Jambojet on June 3 said it has introduced a raft of measures to ensure its passengers and crew are protected from contracting the novel COVID-19 during travel.
Jambojet acting CEO, Karanja Ndegwa, said the measures taken include thorough sanitisation of aircraft with industry approved detergent before and after each flight paying extra attention to all touch prone areas. Additionally, the aircraft have been fitted with High-Efficiency Particulate Air (HEPA) filtration system that refreshes the air every 3 minutes.
"We remain committed to ensuring the safety and well-being of our employees and customers from the moment they arrive at the airport to the time they land at their destination. Once we resume operations, we will ensure that we continue to follow the set guidelines by the Ministry of Health, WHO, IATA, and other relevant bodies," said Ndegwa.
Uhuru said the airlines will operate under strict health guidelines which will also include temperature checks.
This is expected to be done on arrival at the airport, and hand sanitisers will be provided at all customer touchpoints.
All passengers and crew will also be expected to wear facemask throughout the journey and observe social distancing on all queues and at the lounge.
In Monday announcement, President Uhuru said movement in and out of Nairobi, Mombasa, and Mandera counties will be lifted on Tuesday at 4am in a move expected to avert plunging the struggling economy deeper into turmoil.
The nationwide curfew will be extended for a further 30-days.
SEE ALSO: Hundreds of scientists say coronavirus is airborne, ask WHO to revise recommendations – NYT
"By reopening (the three counties), we must be cognisant of the fact that we are much more at risk when the restrictions were in place. We must exercise cautious optimism," President Uhuru told the nation in a televised address from Harambee House, Nairobi.
Comments
comments