No safety net for millions in black economy amid lockdowns : The Standard
Reuters 01st Apr 2020 14:11:47 GMT +0300
Bricklayer Salvatore La Barbera is worried that in a matter of days his family of four will run out of food and, with Italy locked down by coronavirus, there is no way he can earn money to buy more.
"Working in the black market is impossible, because the police ask why you are walking in the street," he told Reuters from Palermo, the capital of Sicily. "They want to know everything and you risk being fined."
La Barbera is one of millions in the shadow economies of Europe who face dire risks because they will fall through the safety nets being rolled out as economies slide into reverse.
In Sicily, one of Italy's poorest regions, concerns have been raised over the plight of the needy after some people refused to pay for goods at a Palermo supermarket and police were called.
According to an International Monetary Fund report in November, the share of the shadow economy is significant in many European countries, ranging from 10% to over 40%.
It put Italy's shadow economy at 27.3% in 2016, the latest year for estimates, but Greece – with 30.2% – had the highest rate among the advanced economies that share the euro currency.
The numbers working in the informal economy go much higher in developing economies. The International Labour Organization puts the total at 2 billion, or more than 60% of the world's employed population.
STEALING FROM THE SICK: Why hospitals are healthy wards for criminals – The Nairobian  
Bailout money doled out by governments to private companies to encourage them to retain employees through the coronavirus storm is unlikely to help those in shadow economies because, due to widespread lockdowns, it won't generate spending and there will be no trickle-down benefits.
Greece has offered the self-employed 800 euros a month as long as the crisis lasts, provided they pay taxes, leaving hundreds of thousands without financial help.
"All others who work in the gig economy but are completely off radar, meaning they do not report any income to the tax authorities, are not eligible for this support," a finance ministry official said, adding that assistance for those in the black economy would be announced in the coming days.
"NO ONE WILL BE LEFT BEHIND"
One of those who will get no unemployment benefit or state handout is Katerina, 30, a literature teacher from Crete who hasn't paid taxes in eight years.
"I had five students. I lost three because of the coronavirus crisis. Some parents couldn't pay me because they have financial problems too," said Katerina, who earns about 10 euros an hour for lessons. She declined to give her full name.
"I have been forced to put off payments for electricity and water and I have asked the bank to postpone instalments on my car," she said. "Right now I'm fully dependent on my parents financially but I don't know how long they will be able to support me."
In Spain, some domestic workers have lost their jobs due to the crisis and are living from day to day, according to Ana Heras, coordinator of Caritas's Economic Solidarity team.
"They can't go, as we have, to fill up their trolleys at the supermarket with two weeks' worth of shopping," she said. "We've seen many domestic workers coming to our food banks as a result."
In Italy, which has suffered the deadliest coronavirus outbreak and has about 3.7 million people working in the black economy, Prime Minister Giuseppe Conte told those struggling to provide for their families that the state would help.
He promised a 4.3 billion euro fund for mayors and released another 400 million euros for food coupons "for people who don't have the money to do their own shopping".
"No one will be left behind," Conte said.
A government source said the Treasury was looking at creating an emergency salary of between 600-800 euros a month for those who have no income from work or pension and are excluded from the current welfare safety net.
That will mainly help seasonal workers, domestic workers, and those dependent on the black market.
Emanuel Sammartino, 32, was laid off from his seasonal job at the airport in Sicily's second city Catania. He is expecting a baby in August and is surviving on his savings.
"My company alone had to provide 40 seasonal workers, but up to 90% of flights have been cancelled so those jobs have gone. The government has not taken into account our situation yet," he said.
In Palermo, 39-year-old La Barbera said he was fired from a job last July, and then worked for himself as a bricklayer and a blacksmith.
He has also worked in the film industry as an electrician, including on the set of "The Traitor", the story of mafia boss Tommaso Buscetta. However, no films are being made now.
"Day after day I think what can I do to deal with this bloody virus," he said. "But now everything has stopped."

Do not miss out on the latest news. Join the Standard Digital Telegram channel HERE.
Related Topics
Comments
comments
African Development Bank board stands by embattled chief: The Standard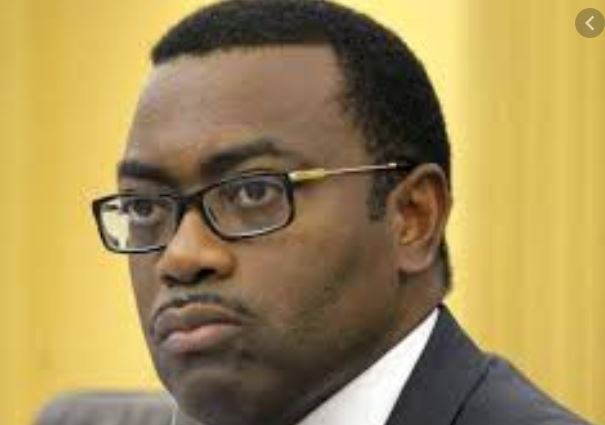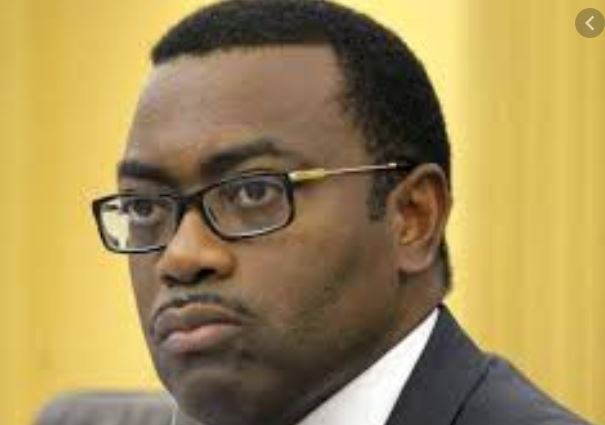 Business News
The African Development Bank's (AfDB) board on Thursday said it stood by an internal investigation international reputation and integrity
The African Development Bank's (AfDB) board on Thursday said it stood by an internal investigation that had cleared its president of improper conduct, but it would carry out an independent review of the report in the interest of due process.
AfDB President Akinwumi Adesina has been accused of abuse of office by a whistleblower at the bank, including favouritism in hiring. He has denied the allegations and a report by the bank's ethics board cleared him of wrongdoing.
The United States, AfDB's second-largest shareholder, has demanded a new independent probe into the allegations, rejecting the bank's investigation over reservations about the integrity of the bank's process. Meanwhile, top shareholder Nigeria has voiced its support for Adesina.
In a statement, AfDB's board of governors said it believed the bank's ethics committee, which produced the report, had carried out its role correctly. But the board has nevertheless agreed to authorise a review.
SEE ALSO: AfDB approves Sh22b war chest for Kenya
"The independent review shall be conducted by a neutral high caliber individual with unquestionable experience, high international reputation and integrity," it said.
On Tuesday, Nigerian President Muhammadu Buhari gave his backing to Adesina in his bid for a second term as AfDB president despite the allegations.
Adesina later this year plans to pursue a second term as the head of the multilateral lender, which is headquartered in Ivory Coast's commercial capital Abidjan.
The board said the review of the investigation would take no more than four weeks and not interfere with the bank's electoral calendar.
The bank's whistle-blowing and complaints handling policy will also be reviewed at a later date to ensure it is being properly implemented, it said.
SEE ALSO: Nigeria to begin 'phased and gradual' easing of lockdowns in Lagos, Abuja
Comments
comments
Single use plastics now banned in forest reserves: The Standard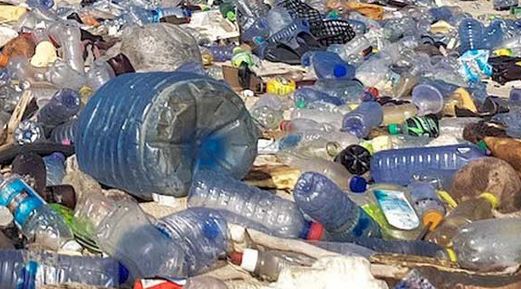 Business News
Due to the expansive coverage of forest reserves and the many facilities and activities found within the forests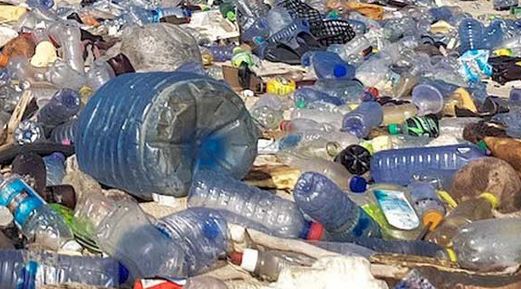 As the implementation of the ban on single-use plastics in Kenya's protected areas takes effect from today, the Kenya Forest Services is tightening surveillance on forest reserves countrywide.
The Forest Conservation and Management act 2016 prohibits dumping waste in a forest without authority and any person convicted of this, is liable on conviction to a fine not exceeding Sh3 million or to imprisonment for a term not exceeding ten years or both.
KFS on Thursday said it will implement the ban in all forest reserves countrywide. This includes public forests managed by the Service, which comprise 2.59 million hectares and those managed by the County Governments and communities that make up 1.7 million hectares.
SEE ALSO: New tricks thugs use to transport forest products (PHOTOS)
Banned single-use plastics (SUPs) include disposable plastic water bottles, disposable cutlery, non –woven plastic carrier bags, plastic cotton bud sticks, confectionery, and snack wrappers, disposable sanitary items, wet wipes, single-use toiletries packaged in plastics, among others.
Facilities and services within forest reserves that will be subject to the ban include licensed accommodation facilities, nature trails, picnic sites, tree platforms, boardwalks, canopy walks, guided tours, adventure activities, quarry sites, construction sites, and installation sites among others.
"The overall objective is to keep SUPs out of all forest reserves by educating stakeholders, promoting appropriate alternatives to the SUPs, sensitizing the public on the governing laws as well as enforcing these laws."
Due to the expansive coverage of forest reserves and the many facilities and activities found within the forests, the Service has developed guidelines for the implementation of the national ban with an overall goal of contributing to the sustainable management of plastic waste in the country.
Subsequently, all forest conservancies and stations will roll out programs to educate stakeholders, promote appropriate alternatives to the use of SUPs in the forest areas, sensitize communities on the laws and regulations and ensure the ban is fully enforced.  In the past, the Service and other stakeholders have been utilizing polythene tubes to raise tree seedlings in the tree nurseries.
SEE ALSO: Plastics ban on beaches and national parks laudable
However, the polythene tubes will now be gradually replaced by viable alternatives such as Swaziland beds, root trainers, and unigrow trays for seedlings propagation.
The ban on single-use plastics places Kenya among the first movers in a trend towards a cleaner and healthier environment globally. Other African countries in the frontline of eliminating the use of single-use plastics with combined total bans and levy on retailers include Rwanda and South Africa.
With Kenya being one of the fastest-growing economies in Sub-Saharan Africa, the landfill menace is expected to expand faster, posing both environmental and health risks to the country and its people.
If well implemented, the ban on single-use plastics will profit public health, tourism, and agriculture, among others. This is by ensuring a cleaner environment with less plastic pollution, a factor beneficial not only to human health but also to biodiversity and will make Kenya's tourism destinations more appealing for both domestic and foreign travelers.
According to a newly launched trend report by Sustainable Inclusive Business (SIB-Kenya), the ban on single-use plastics is a logical next step in reducing the amount of unsustainably disposed plastics; after the 2017 ban on throw away carrier bags.
Results indicate an 80 percent success rate and reduced polythene bags along Kenya's coastline, parks, and drainages.
SEE ALSO: Planting trees is not enough to put brakes on climate change
"This comes at a time when we see an increase in single-use plastic products, and the ban will go a long way in encouraging the adoption of the refuse, rethink, remanufacture, recycle, and recover model of production," noted Sustainable Inclusive Business Director Karin Boomsma.
The report provides more insights into the implications of the Kenyan single-use plastic ban on the economy, planet, and people, and how businesses both small and established can prepare for alternatives.
Comments
comments
CoG seeks release of Sh76b to counties: The Standard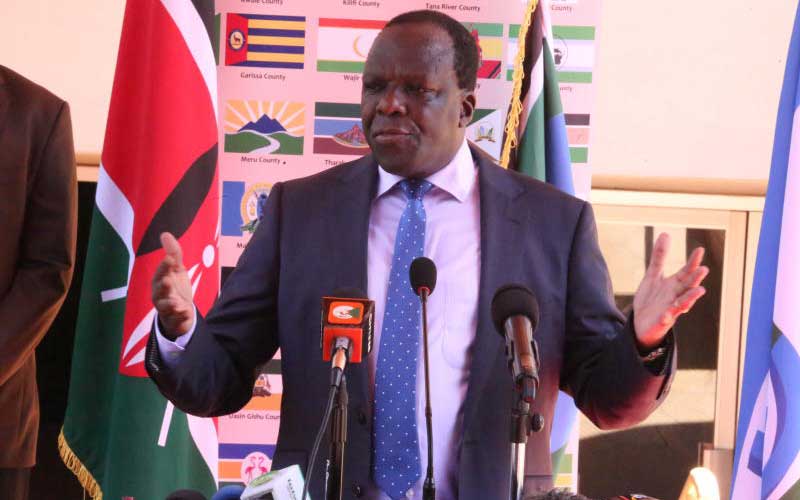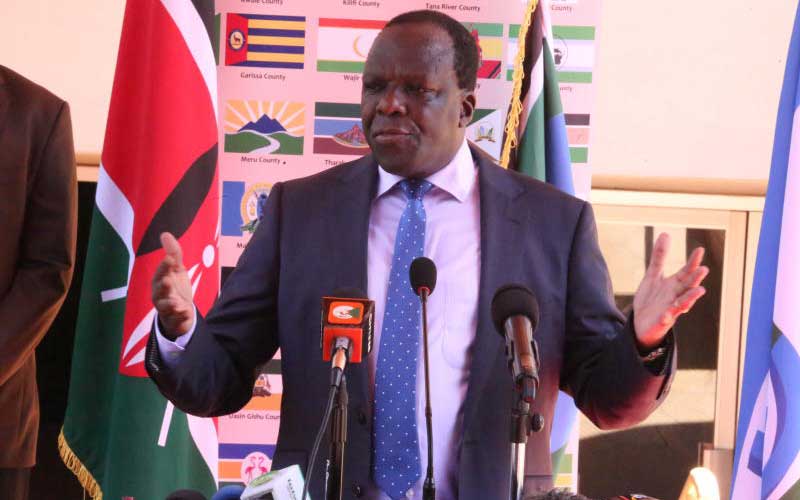 Business
CoG says the lack of disbursement of funds to counties has caused delay of staff salaries
The Council of Governors (CoG) has demanded the immediate disbursement of Sh76 billion owed to counties by the national government.
Governor Wycliffe Oparanya (pictured), the CoG chairman, said the exchequer had only disbursed Sh240 billion of the Sh316 billion allocated to counties in the current financial year that is ending in 27 days' time.
He said the balance ought to have been disbursed to help counties deal with challenges of Covid-19 pandemic as well as floods and locust invasion across the country.
CoG boss said counties in the Western and North Rift regions continue to experience floods causing population displacement and increasing the risk of water-borne diseases and malaria.
SEE ALSO: Oparanya, Eugene take battle home
According to Oparanya, the lack of disbursement of funds to counties has caused delay of staff salaries.
Border points
CoG also wants trucks stopped from leaving the port of Mombasa until the backlog at the border points is cleared.
The road leading to Malaba border has trucks stretching up to Luandeti, spanning across three counties of Busia, Bungoma and Kakamega.
"We call upon the president to intervene in this matter and propose that no more trucks should be allowed to leave the port of Mombasa until the backlog at the border points is cleared," said Oparanya.
SEE ALSO: Amend law to give counties more money, Ottichilo urges
On police brutality, CoG decried the increase in incidents of police brutality while enforcing the curfew.
"Governors and other elected leaders will continue to engage the Ministry of Interior and IPOA to ensure Justice for the victims of police brutality," he said.
Comments
comments