Nigerians are not coming, they've already arrived: The Standard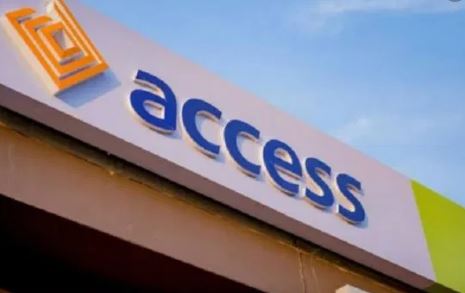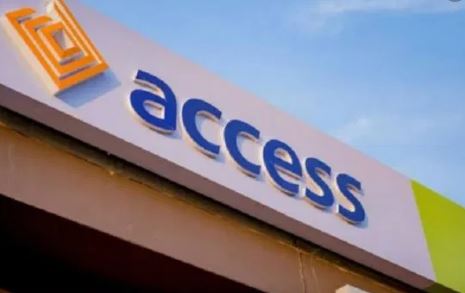 The sale of Kenya's Transnational Bank to Access Bank of Nigeria should have been a big headline.
Access is not the first Nigerian bank to get a foothold in Kenya; Guaranty Trust (GT) and UBA already have a presence here.
The choice of buying an existing bank instead of starting from zero was a good decision. Goodwill and network are key assets for a new bank seeking a foothold in a new market.
Why is the buyout so significant to the banking sector and the Kenyan economy? Why didn't we notice it? Is that the last Nigerian purchase?
First, the entry of Nigerian lenders into the Kenyan market was well planned.  It started by softening the Kenyan mind with Nigerian churches and Afrosinema movies. That changed the hardened image of Nigerians as corrupt and happy-go-lucky. An outdated image.
From my interactions, Nigerians are serious and focused. That focus and single mindedness is often mistaken for pride and arrogance. Once they set their goals on something, they normally get it. The means can be contested, excluding juju.
For every Nigerian caught on the wrong side of the law, there are nine others doing the right thing, not just in their country, but somewhere in the world. One of them supervised my dissertation.
I recently met a Nigerian who was a member of parliament in South Africa. In America they are top administrators in universities, medical doctors, engineers, financial analysts and other lucrative jobs.
It has been predicted that Nigeria will soon be Africa's superpower. And why not? The country has gone through thick and thin, from coups and anti-coups and even a civil war, like the other superpower – USA. 
Educated elite
The ethnic rivalry after independence from UK in 1960 and discovery of oil led to the political upheavals and civil war. The presence of a well-educated elite may have played a role in spawning that conflict. We got onto similar trouble when a critical number of Kenyans got educated, or pseudo-educated.
To tame political upheavals driven by ethnicity, several constitutional changes were made in Nigeria including turning to federalism, a variant of majimbo. Are governors in Nigeria referred to as his or her excellency?
It seems along the way, the changes were overdone to the extent of harm-stringing the key institutions. Why is Boko Haram still active? Just look at the Nigerian constitution, which we did some copying from. We copied their commissions and powerful governors. Is that why our problems are so similar to Nigeria's after the 2010 Constitution?
Some observers argue that lack of buffer communities like Indians and whites may have worsened the ethnic contest among the big Nigerian ethnic groups, and lately minorities. I need to make a fact finding visit to Nigeria after Covid-19.
The other prerequisite for Nigerian superpower status includes a big population (read market) and an educated elite that has footprints in almost all the countries in the world. Oil did not prove a reliable conveyor belt to economic growth; all eggs were put in one basket. With Covid-19, the oil curse seems real.
The best conveyor to Nigerian superpower status is financial services. Oil needs a countervailing force. By making their banks global, Nigerians – like the British and Americans before them – will leverage onto other sectors.
They can control industries, institutions, sectors – and politics indirectly. I am sure you will not see an American, Briton or Nigerian as a cashier in a bank. But who decides how the profits will be shared?
Access Bank's entry into the Kenyan market is more than acquisition of a lender connected with former political power wielders. It is likely to disrupt the banking industry further. The demand for more bank capitalisation by Central Bank of Kenya and investment in fintech were the first disruptors. We can't discount Covid-19 for now.
Remember Access Bank is more capitalised, to the tune of about $18 billion (Sh1.9 trillion). The bank spans three continents, 12 countries and has 36 million customers. Compare that with Kenya's biggest bank by capitalisation or customers. How will local banks compete with such a big bank? Some could take solace in the fact that the biggest banks in Kenya are indigenous, such as KCB and Equity. Others are merging, including NIC and CBA. But we can't rest on our laurels.
What new products and services will Access Bank bring to the market? Will it list on the Nairobi Securities Exchange and give Kenyans a chance for ownership? Do Nigerians understand the Kenyan mind better than other foreigners? Should we relax because the banking and financial services are highly regulated?  
Attractive sector
Kenya's financial sector is very attractive to outsiders. An Egyptian lender has bought out Mayfair Bank. Will more banks be bought out or merge? We hear often that Kenya is overbanked, how many banks does Kenya need? No one has given us a concrete answer to that question.
Maybe we do not extract enough value from our banks and outsiders can do better  than us. Our regulatory regime might also be friendly and welcoming to outside investors whose goal might be to use the existing institutions to get deeper into our economy.
Remember the footprints of the British Empire are in the financial sector. Think of Standard Bank, HSBC, Barclays (Absa). Is Nigeria following suit on the way to becoming the African superpower, while we are glued to BBI and political backstabbing?
Curiously, it's not just Kenyan banks that are being bought. Insurance companies and even schools have been bought. Remember South Africans in insurance? The French were once in telcoms. The list can be longer.
For the Nigerians, marrying our girls seems to be part of their grand strategy to get into the Kenyan market; through genes, across generations.
What else will Nigerians go for after our banks? Are banks their Trojan horse into our economy? And, more curiously, why is Kenya on sale? Not that I am an economic nationalist, but what are we buying ourselves?
– The writer is an associate professor at the University of Nairobi
World Bank pushes G-20 to extend debt relief to 2021
World Bank Group President David Malpass has urged the Group of 20 rich countries to extend the time frame of the Debt Service Suspension Initiative(DSSI) through the end of 2021, calling it one of the key factors in strengthening global recovery.
"I urge you to extend the time frame of the DSSI through the end of 2021 and commit to giving the initiative as broad a scope as possible," said Malpass.
He made these remarks at last week's virtual G20 Finance Ministers and Central Bank Governors Meeting.
The World Bank Chief said the COVID-19 pandemic has triggered the deepest global recession in decades and what may turn out to be one of the most unequal in terms of impact.
People in developing countries are particularly hard hit by capital outflows, declines in remittances, the collapse of informal labor markets, and social safety nets that are much less robust than in the advanced economies.
For the poorest countries, poverty is rising rapidly, median incomes are falling and growth is deeply negative.
Debt burdens, already unsustainable for many countries, are rising to crisis levels.
"The situation in developing countries is increasingly desperate. Time is short. We need to take action quickly on debt suspension, debt reduction, debt resolution mechanisms and debt transparency," said Malpass.
ALSO READ:Global Economy Plunges into Worst Recession – World Bank
Kenya's Central Bank Drafts New Laws to Regulate Non-Bank Digital Loans
The Central Bank of Kenya (CBK) will regulate interest rates charged on mobile loans by digital lending platforms if amendments on the Central bank of Kenya Act pass to law. The amendments will require digital lenders to seek approval from CBK before launching new products or changing interest rates on loans among other charges, just like commercial banks.
"The principal objective of this bill is to amend the Central bank of Kenya Act to regulate the conduct of providers of digital financial products and services," reads a notice on the bill. "CBK will have an obligation of ensuring that there is fair and non-discriminatory marketplace access to credit."
According to Business Daily, the legislation will also enable the Central Bank to monitor non-performing loans, capping the limit at not twice the amount of the defaulted loan while protecting consumers from predatory lending by digital loan platforms.
Tighter Reins on Platforms for Mobile Loans
The legislation will boost efforts to protect customers, building upon a previous gazette notice that blocked lenders from blacklisting non-performing loans below Ksh 1000. The CBK also withdrew submissions of unregulated mobile loan platforms into Credit Reference Bureau. The withdrawal came after complaints of misuse over data in the Credit Information Sharing (CIS) System available for lenders.
Last year, Kenya had over 49 platforms providing mobile loans, taking advantage of regulation gaps to charge obscene rates as high as 150% a year. While most platforms allow borrowers to prepay within a month, creditors still pay the full amount plus interest.
Amendments in the CBK Act will help shield consumers from high-interest rates as well as offer transparency on terms of digital loans.
SEE ALSO: Central Bank Unveils Measures to Tame Unregulated Digital Lenders
Scope Markets Kenya customers to have instant access to global financial markets
NAIROBI, Kenya, Jul 20 – Clients trading through the Scope Markets Kenya trading platform will get instant access to global financial markets and wider investment options. 
This follows the launch of a new Scope Markets app, available on both the Google PlayStore and IOS Apple Store.
The Scope Markets app offers clients over 500 investment opportunities across global financial markets.
The Scope Markets app has a brand new user interface that is very user friendly, following feedback from customers.
The application offers real-time quotes; newsfeeds; research facilities, and a chat feature which enables a customer to make direct contact with the Customer Service Team during trading days (Monday to Friday).
The platform also offers an enhanced client interface including catering for those who trade at night.
The client will get instant access to several asset classes in the global financial markets including; Single Stocks CFDs (US, UK, EU) such as Facebook, Amazon, Apple, Netflix and Google, BP, Carrefour;  Indices (Nasdaq, FTSE UK), Metals (Gold, Silver); Currencies (60+ Pairs), Commodities (Oil, Natural Gas).
The launch is part of Scope Markets Kenya strategy of enriching the customer experience while offering clients access to global trading opportunities.
Scope Markets Kenya CEO, Kevin Ng'ang'a observed, "the Sope Markets app is very easy to use especially when executing trades. Customers are at the heart of everything we do. We designed the Scope Markets app with the customer experience in mind as we seek to respond to feedback from our customers."
He added that enhancing the client experience builds upon the robust trading platform, Meta Trader 5, unveiled in 2019, enabling Scope Markets Kenya to broaden the asset classes available on the trading platform.