Nigerian stars demand justice for student raped, killed in empty church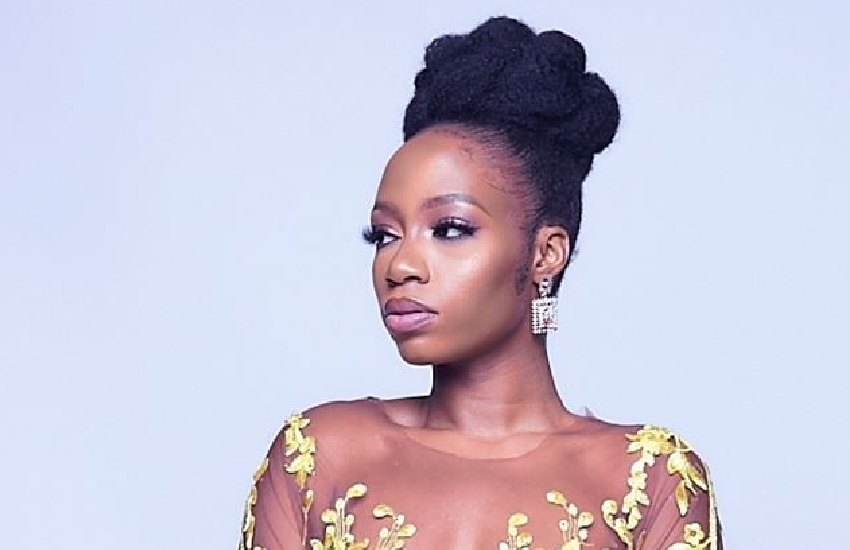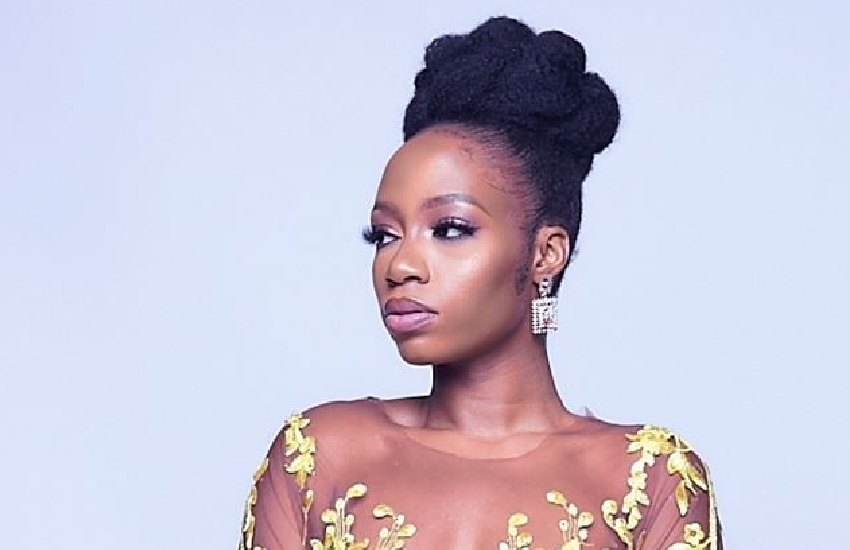 Nigerian stars have joined calls for the arrest and prosecution of person(s) behind the rape and killing of a microbiology student, Uwaila Vera Omozuwa, at an empty church in Benin City, southern Nigeria, on Saturday, May 30, 2020.
At the forefront on why the culture of rape in Nigeria should end and perpetrators of such heinous crimes brought  to book, is former Big Brother Naija housemate Khafi Kareem who on June 2, via Twitter, revealed that she was, at some point in her life raped too, and demanded justice for Omozuwa.
Sharing the struggles of victims, Khafi said she confided the harrowing experience to a close associate who blamed her for getting raped.
The reality TV star narrated that the backlash after the harrowing ordeal made her feel guilty and ashamed.
She forgave the rapist, who blamed alcohol for the act, a move she says she does not want repeated and urged victims to speak out and feel no shame in sharing their stories.
"#WhyIDidntReport – because he apologised right after. Because I made myself believe him being drunk was an excuse. Because the one person I did tell said I caused it. Because I felt dirty and ashamed. #WeAreTired," tweeted the personality.
"Yes, this did happen to me. I'm sharing in the hope that others will feel no shame in sharing what happened to them. Please don't deflect or say it is not my story when it was already hard enough sharing it."
Comments
comments
'I'm not in Dubai to visit Baba!' Betty Kyallo addresses online rumours
Media personality Betty Kyallo has responded to claims that she is onroute to Dubai to visit Baba together with an ODM delegation of Governor Joho and Leader of Minority in Parliament Junet Mohammed.
Check out Betty's response to a fan, over a photo of the waheshimiwas in a private jet.
Taking to Instagram stories she addressed the rumours.
"Hey people, I hear that I travelled to Dubai. Anyways, I am not in Dubai and I am going to enjoy lunch with my friend. We are going to get some Nyama Choma," Betty responded.
To prove that she is not in a private jet with the two waheshimiwas, Betty  ropped in her pal, Vero with whom she was having a lunch date with.
Betty added,
"I have a business to run I cannot be galavanting everywhere."
Comments
comments
A happy Shilole and hubby before their love turned sour (Photos)
Singer Shilole and husband of 2 years Uchebe left many talking after the lass shared photos showing how badly her husband has been beating her.
This however came as a shocker since the two never showed any signs of abuse; or even embarrassed each other on social media.
But after unveiling the photos through her instagram page; fans now feel that these two have been living a fake life that would have probably cost Shilole her life.
Paul Makonda speaks
However during a press conference held by Paul Makonda who is the Regional Commissioner of Dar es Salaam; he got to reveal that Shilole and Uchebe had been having issues for a while now.
He went on to mention that so far he has intervened thrice after the couple was involved in bad physical fights. According to him, this time around the law will have to deal with the two; and however is found on the wrong will have to face the consequences.
Makonda went on to urge men to avoid turning their wives into punching bags; as he referred to the photos shared by Shilole.
Marriage life
Although no union has ever been easy, the likes of Akothee and Zari have strongly asked young women to avoid abusive relationships as it never ends well.
Through her Instagram page Akothee condemned this type of relationships saying she was better off lonely; than damaged from the mental and physical abuse from a carefree man.
SAY NO TO DOMESTIC VIOLENCE 👩‍❤️‍🚫

No woman should go through this kind of humiliation, it's not that we are weak and can't fight back , it's the respect and love that we have for you that brings submission, every woman in love will do everything to keep her marriage going even when you date an imbecile 🙏, No one wants to live alone ,it's very lonely up there ,it's even worse as a celebrity.
Anyway, we also can't overlook the fact that Shilole and Uchebe shared some memorable moments before their love turned sour. Check out the photos below;
Comments
comments
Betty Kyallo's savage reply to claims she is back with Hassan Joho (Video)
Sassy Kenyan businesswoman and celebrity journalist, Betty Kyallo is having a time of her life after word reached her she has rekindled her love with former bae, Governor Hassan Joho.
Spotted on a plane, Joho was in the company of Suna East MP, Junet Mohamed as they took off to see former Prime Minister, Raila Odinga in Dubai following his recent surgery.
Kenyans on Twitter were so accurate in piecing together one of Betty's leather handbags and a similar bag that was spotted in the plane Hassan Joho and Hon. Junet were aboard.
Also read: Betty Kyallo nearly involved in grisly road accident (Video)
Where the photo was unearthed from, is story for another day but I must say Kenyans are good.
Betty responds
So, Betty got the newsflash and to her shock, she wondered how one minute she was in her salon at Kilimani and the next, she is purportedly on a flight to Dubai.
Awe-struck yet pretty excited by the news, the ravishing damsel adorably responded:
Hey…wassup people! I hear I'm in Dubai. Eh! You Guys! I'm not in Dubai. Actually I'm going to have some delicious nyama choma mahn…owkay? Yah! I love Kenya baby!
Further dismissing the claims by clarifying that she just re-launched her beauty parlor and was not about to start globetrotting the world for all sorts of fun activities.
Betty added she was not in the business of hoping from man to another like most Kenyans think of her.
You know…I have a business to run! I can't be galavanting everywhere. Like you guys…I'm not in Dubai. So chill!
Check out her late lunch:
Reactions
Meanwhile, here are some of Kenyans' rib-cracking reactions:
Comments
comments