My wife is a serial cheater but says I don't trust her
I have been married for six years now. When I met my wife, I didn't know that she was living with a man until I had moved in with her. Before moving in, she told me she was two months pregnant with another man's child and I was okay with that because I loved her so much. I still love her. She got a job before I did but she supported me financially very well. Even when her colleagues flirted with her or asked her out, we laughed about it together and I advised her how to handle it. It's unfortunate that several years later, I found out that she was having an affair with a friend of mine. When I confronted her, she apologised and told me she just found herself in the mix. I never asked the man but I immediately became cold towards him. I later heard that many of her colleagues wanted to date her but these were rumours I could not prove. I recently took her to medical school and I'm fully in charge of paying her school fees. Additionally, I take care of our three children while she is in school. The last born is only eight months old.
The cheating pattern repeated itself when I found flirtatious, sexually suggestive texts in her phone from her male classmate. In one of the texts, they talked about how she hugs him. I confronted the man about it and he apologised. He also admitted she had told him she was married and that they could only be friends, but when he told her I had called, she insulted me via text messages.
In the messages, she told me she hated me because I don't trust her and that the only reason she hugged him was that I did not hug her. She added that she needed to be hugged as a friend. I was really hurt by her words.
She defended him fully and said he was just a friend, adding that even when he visited her at night in her hostel room, she usually called a friend to chaperone them until he left. Every time we disagree, she tells me to go and marry an angel like me as she is tired of not being trusted.
Tell me what to do, please.
Thank you for writing in and sharing your dilemma. Your problem is multifaceted.
First, with six years down in a come-we-stay marriage like yours, and blessed with three children, one would expect that your marriage will have settled down and moved on towards being fruitful and a blessing to both of you.
I empathise with you concerning the lack of progress in this direction. However, the foundation one lays is key to the performance of any relationship.
I sense a lack of commitment and firmness in dealing with issues. Cracks are guaranteed to appear in a relationship due to the lack of clear objectives.
If we look back at your relationship, one would question the many inconsistencies. I am not really sure whether you did enough homework before you engaged her in a relationship.
She is a woman you suspected to have be living with another man; she was pregnant with a baby that was not yours in addition to her continued lies.
It is clear that although she may have found in you a friend, her commitment to you is questionable.
Values are key in any relationship. Faithfulness is a virtue that helps grow a healthy relationship. Your relationship lacks in such important values.
You also confess that your wife flirted with her colleagues and is now flirting with her classmates yet shows no indication of changing her ways, which is perplexing and difficult to understand.
The fact that she passionately defends such actions could point to a deeper problem than you may think.
Remember that she has a child that is not yours and still goes out with men unapologetically.
Could she be taking your forgiveness for granted? What is your definition of forgiveness, and her definition of responsibility?
I would expect that when you forgave, such forgiveness would open a door to acceptance and responsible living on her part.
The fact that she blames you for not being there is an issue you may need to explore and see whether there is truth there.
I know that every individual has varying habits, needs and longings that need to be addressed.
Because these are different and diverse in nature, the real need that leads her to behave the way she does may not have been addressed.
In your desire to solve the dilemma, if her deep-seated needs have not been addressed, the relationship could sink deeper into another cycle of vulnerability.
Taking time to discover the real need driving her behaviour is a great place to start.
We marry imperfect spouses who have their own dreams and expectations in life.
I am of the opinion that beyond the forgiveness, she needs to embrace a focused life instead of falling back into past habits.
Pointing each other to those unfulfilled needs and the need to work towards them could spur affection back into the relationship.
Additionally, when we become quick to notice the weaknesses and faults without acknowledging strengths, we starve the marriage. As her husband, try not to use her unfortunate past against her.
I would expect that your marriage should be in a position to provide safety and healing.
However, this is only possible where open disclosure leads to genuine repentance, a turning away from the sin, and a desire to take responsibility for one's future.
If not, we will not be able to celebrate and accommodate each other. The caution is to be careful.
That this lady got a job before you and has been very supportive to you is worth noting. However, don't let her financial support turn into a bribe.
Of concern is her weakness in keeping men away from her life. This you cannot do for her.
She seems to acknowledge that she is promiscuous and knows that this is rubbing you the wrong way.
What I fail to understand is the way she justifies such wrongdoing. I see this as taking your relationship for granted.
She cannot be claiming to be in a committed marriage and still flirt with other men. An apology is not enough.
How do we bring faithfulness to our relationships? In one of my earlier articles in this column, I wrote about this.
Although we are all driven by human passions and desires, certain practices can help us minimise affairs in relationships.
First, checking on one's personal choices is important. Our choices must be aligned with our convictions and beliefs.
What I would question is your individual and collective belief on what values that make a great relationship.
Every spouse must be willing to keep their obligations towards each other and know that every action they take has its set of consequences.
Sadly, I do not think this appears serious as far as she is concerned. As a result, every spouse needs to stay committed to the marital goals and be responsible for the same.
We need to check on our priorities to ensure that they are the right ones.
By neglecting the need to prioritise each other, we are literally throwing the future of the relationship to the invaders.
The truth is that sex is not one of the basic needs and no one died from not having it.
For her to advance that she is not perfect is not an excuse to continue in her behaviour. We have also to understand that bad habits entrench themselves early.
Maybe she is dealing with something that has a long history. Therefore, the way you seek healing could be key.
Determine for yourself when you need a professional to walk with both of you.
Second, check the expectations. In our desire to build a strong loving relationship, we should try and be realistic about what we expect of each other.
I would suggest that you set clear expectations of what you desire to see in the relationship.
Third, check your attitude. Your attitude towards each other and the marriage is important.
It is said that 90 per cent of the attitude we may have towards an issue depends on our default attitude while 10 per cent is affected by external factors.
This means that we need to build thoughts and ideas in us that are healthy towards each other.
Living right with our spouses requires that we don't use excuses and blame for acting the way we do. Your wife must come to the place of not only accepting her faults but also to take responsibility.
Fourth, taking responsibility for one's actions helps in building responsible living. Your wife has to acknowledge that every action has consequences.
Knowing that we are generally selfish creatures helps us realise that managing our lives is part of good coexistence.
This will in turn make it easier for partners to enjoy the relationship by making every effort to stop and reduce bad habits.
The question I should ask is: Is there a chance that you could have contributed to the situation at hand? What responsibility are you taking to remedy this?
Letting oneself to be influenced by the wrong company of people will help reinforce negative patterns. This leads to practices that end up hurting you and your spouse.
The belief that we are not in control of our desires and appetites is as wrong as thinking that our life actions have no consequences.
There is a need for living a disciplined and self-controlled life. Controlling our sexual urges while still living healthy and productive lives is the way to go.
Singer speaks after attacking lover at WCB signee Zuchu's star-studded concert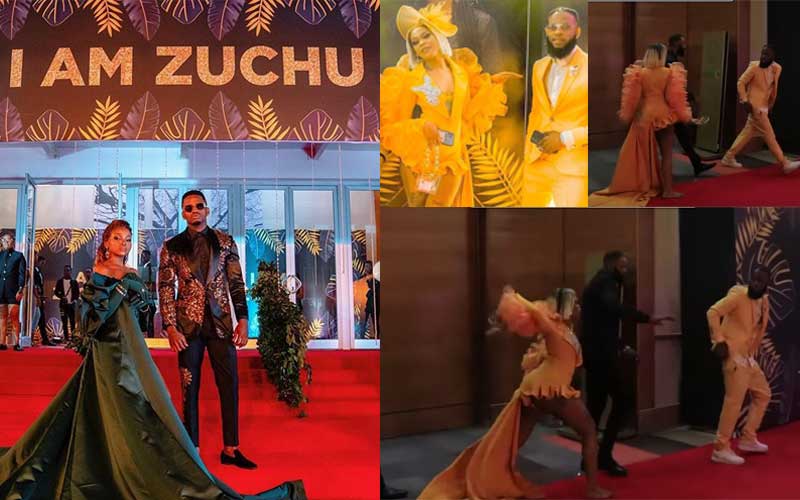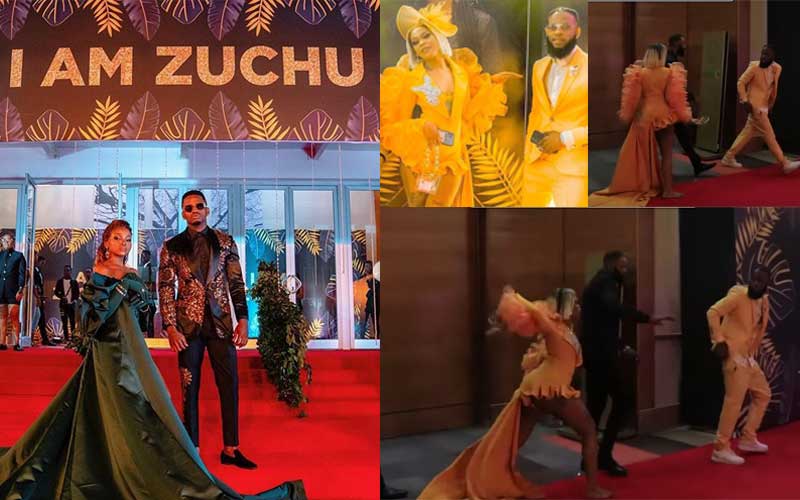 By Standard Entertainment



56 minutes ago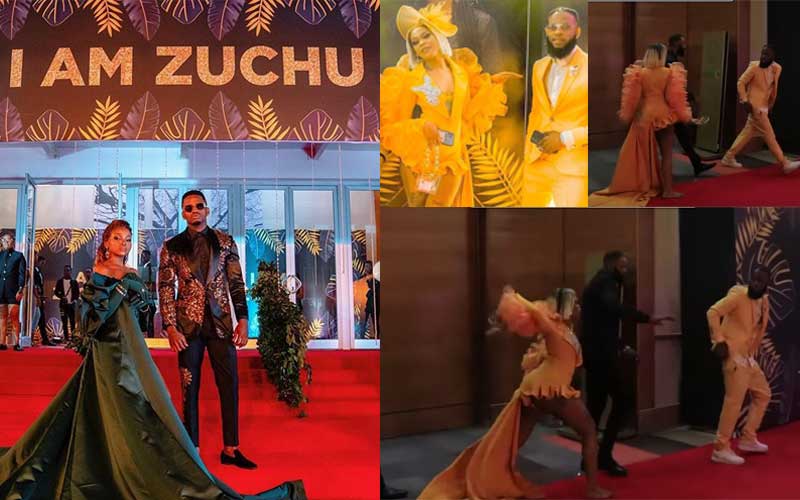 On 18 July, there was fanfare at the Mlimani City Hall in Dar es Salaam as WCB signee Zuchu held a thanksgiving concert months after her debut EP, I Am Zuchu. The event dubbed 'Ahsante Nashukuru' mainly featured performances by artistes from the WCB stable and attracted the whos-who in the Tanzanian entertainment and political scenes. 
READ ALSO: I'm not behind Diamond, Tanasha split- WCB's Zuchu sets record straight
However, singer Gigy Money who also performed made the headlines for the wrong reasons after getting into a scuffle with her lover during the much-publicised concert.
READ ALSO: I was bewitched by a friend – Gigy Money
Peaceful arrival, later chaos
Moments earlier, Gigy and her Nigerian man were seen arriving arm in arm at the event whose highlight featured Zuchu receiving a brand new car from WCB head honcho Diamond Platnumz. Donning matching outfits, the couple was spotted on the red carpet as the paparazzi scrambled to capture the moment.  However, all hell breaks loose later and viral videos depict the visibly angered Nigerian arguing with a bouncer at the entrance. After a tense confrontation, Gigy's man is seen being led by the screaming bouncer towards the exit. Shortly after, a similarly irritated Gigy emerges and follows the pair.
"Gigy! Wewe Gigy wewe!" a woman in the background is heard dissuading the singer from pursuing them but the singer pays no heed and heads for the pair.
"You want to beat me?" the boyfriend is heard asking an approaching Gigy as the bouncer acts as a barrier between them. The bouncer manages to steer the incensed man towards the exit as Gigy follows behind, hurling obscenities.
READ ALSO: I will get a baby with your eldest son – Gigy Money warns Zari
At some point, a barefoot Gigy turns into a sprint before throwing one of her shoes which hits the man who then responds with an insult. Another bouncer finally intervenes and the two are separated. Gigy then asks for her vehicle so she can head home before warning the press against sharing videos of the incident.
Addresses incident
Though the cause of their tiff is still unknown Gigy later made reference to the shocking incident in a social media post, hinting that alcohol had a part to play in the fracas.  In another post, Gigy shared a photo alongside her estranged lover writing: "My mad man looked handsome before his demons arose and mine arose too."
'Running over Ali Kiba'
Gigy is not new controversy and recently said she'd run over her ex, singer Ali Kiba for breaking her heart.
"I will knock all of them down, I mean I will kill them. In fact, I will flatten them like chapatis. The first person I will knock down and kill is Ali Kiba.  Actually, I don't need a weak car, I need a Fuso so that when I knock him down I will be sure he doesn't survive," Gigy told Ayo TV.
READ ALSO: Gigy Money under fire for dirty-dancing with married singer
Dating Kiba brothers
Gigy had in the past admitted to dating both Ali Kiba and his younger brother, Abdu Kiba. She solely laid the blame on Chekecha singer for pursuing her despite knowing that she'd been with his younger brother. Abdu expressed being heartbroken after learning the two had a fling, prompting him to marry.
"I was very hurt on hearing that Ali was dating Gigy Money because I dated her first before she became famous. But it's alleged that Ali didn't know. It hurt me for a while till when I married," said Abdu.
Defunct Nairobi County Council  Nurses Go On Strike, Citing Discrimination By The Government
Why Jahmby Kokai is happy her TV anchor dream never came true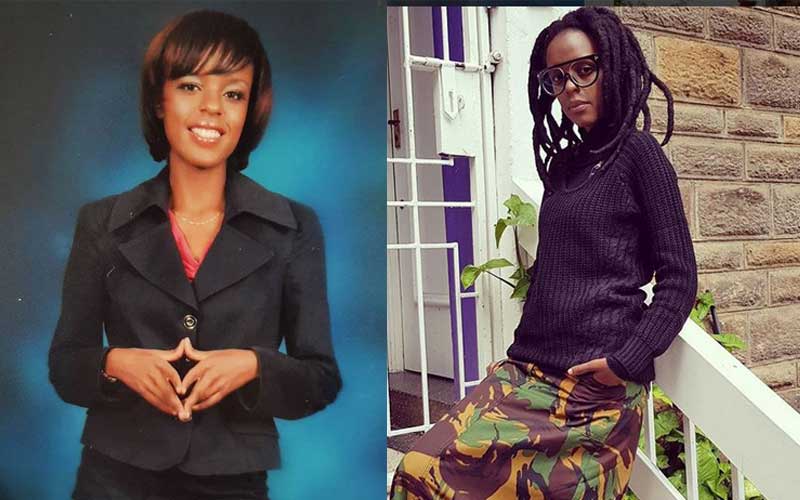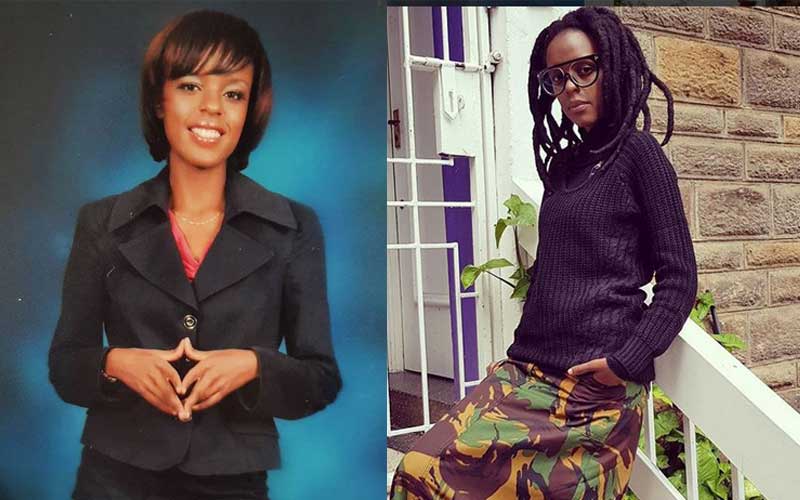 By Diana Anyango



37 minutes ago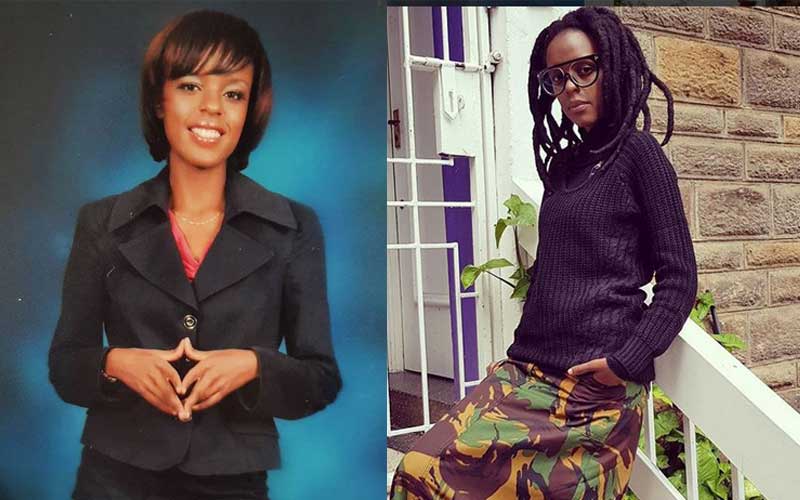 Popular media personality Jahmby Koikai narrated how her first attempt at auditioning as a TV host backfired and she was sent home on the first day of the audition. Reliving her prime days, Jahmby narrated how she was determined to follow her dream of becoming a news anchor after completing her degree.
"There was a reality show that was running on one major TV channel here in Kenya, searching for the next top news anchor. I've always had the knack for news. At the time, I was working at Metro FM. Walked to my boss and asked him if he was ok with me participating in this competition. He agreed to it.
"Auditions were at Film Studios. The queue stretched all the way to the showground. I was at the back kabisa. Imagine 300 people before you. Then we got the briefing paper and it indicated, 'no persons with experience in a media house allowed to participate in this audition'. Mimi Jahmby Koikai, nirudi home after watu 300 kukuwa mbele yangu?" she posed.
READ ALSO: Jahmby Koikai back in Kenya after a year of treatment abroad
According to the endometriosis survivor, she went ahead to audition for the position despite the warning and was the first contestant to be sent packing.
"So I stayed in line until I got to the audition room. The judges were a few people I was in campus with. I felt a wave of despair. Like I'm here auditioning, yet my classmates will be judging me? I did my thing and I was considered. We got into the house and we were assigned to different groups. I was the group leader and we won the challenge. Later that evening, we were driven back to Film Studios for a briefing. The presenter of the show said some of us have to go home.
"My name was called out first amongst other great people. We were dropped home. I cried. It felt like I'd lost such a great opportunity. My mom and late grandma were so sad cos they loved to watch me do the news," she narrated.
READ ALSO: Why I'm walking around with a mask- Jahmby Koikai
Second audition
Later, Jahmby auditioned for another TV opportunity only to miss out as well.
"Then came another opportunity over 10 years ago, I saw a TV ad and decided to apply for the news anchor position. I didn't get the job."
However, due to endometriosis, Jahmby was forced to put her dreams on hold and concentrate on getting better. According to her, it is as though God had better plans for her and is grateful to not have gotten the jobs.
"I battled severe endometriosis in silence for over 19 years. I think of how engaging the newsroom is and I'm grateful I wasn't in that space. I'd have utilized all my sick-leaves and off-days and just declared redundant."