My early days as a surgeon at Aga Khan Hospital
Once I started working in the hospital, I discovered that the top brass was all white, the browns filled the middle cadre and the blacks were in menial and subordinate positions.
This was not necessarily racial but was borne out of necessity. The country had been developing in racial compartments at a different pace and the hospital had to establish a hierarchy from what was available in each category.
As in Apartheid regime, the races were set not only apart but also unequal. But all this was going to change soon because 'uhuru' (freedom) was round the corner as was evident by gradual release of the famous "Kapenguria Six".
We witnessed the celebration in Machakos which followed the release of Paul Ngei, the fiery Akamba leader, where the guest of honour was the young, charismatic Tom Mboya, who proved to be the centre of attraction.
We were taken there by Mr Janmohamed, a budding local Asian politician.
At the rally we met Paul Ngei, who wore a cap with "1951-1961" inscribed on it.
Our host, Janmohamed, explained to Marie and me that it signified the years of his detention.
Tom wore an elegant western suit but for theatrical effect, he emerged wearing a robe, reminding me of Mark Antony deriding Brutus as the body of slain Caesar lay at his feet.
A big crowd had gathered to listen to this legendary figure and sat in the open air under the brilliant sun of a clear African sky.
As usual, slogans of "uhuru na Kanu", "uhuru pamoja" and "uhuru sasa" rang through the fields and forests.
There were prolonged cheers by men and loud ululations by women, all dressed in brilliantly coloured tribal clothes as Mboya made an appearance on the podium to deliver his speech.
He stood like a monarch who was surveying his subjects. In the course of his motivational speech, he pointed at a rotten fruit precariously hanging from a tree, eroded by woodworm.
"Colonialism is like that fruit, rotten through and through." He said and took a tactical pause until his audience went agog with suspense when he added:
"Like that rotten fruit, it must fall and be buried in the good African soil for good." His listeners were stirred into frenzy.
In my first year in Kenya, the hospital was visited by the Aga Khan in May, who graciously congratulated me for improving the general atmosphere in the hospital and raising the morale of the staff, both verbally at a board meeting and in a letter he sent me soon after his visit.
Finally, the historic visit by Jomo Kenyatta on October 5, 1961 after his release from detention, alluded in detail earlier on.
The other historical incident, recorded in low key by the media at the time was the admission of Mama to the maternity ward and the birth of Uhuru, who followed his illustrious father to State House, making Mama the wife of Kenya's first President and the mother of the Fourth!
Undaunted by the racial incidents, undeterred by horrifying forecast by the estate agent and refusing to be discouraged by lack of surgical work, Marie and I decided to plod on, regardless.
The only factor that I could influence was the low-bed occupancy.
In that respect, I set three aims for myself — to start on a clean slate throwing all past politics to the wind; work tirelessly to make the surgical unit a centre of excellence, and to improve the standard of service beyond what was available in other hospitals.
The last one was necessitated by the public perception in 1961 that only a white surgeon could carry out a surgical operation!
To change this mindset, I thought it better not to decry it but to provide a superior standard to change the racial bias.
I promulgated the superior standard of service in the surgical unit and to practise what I preached and set a personal example, I used to see my operated patients at least twice a day once when my operating list was over and again before the patient and I retired at night.
That made the patient feel very secure and impressed upon him that he was being closely monitored by the surgeon himself.
It proved a comforting thought for the patient because I found in my survey that it was what he dreaded most.
In connection with caring for patients and carrying out their wishes, I have an amusing incident to narrate.
I was having a leisurely breakfast on a Sunday morning when Dr Paes rang.
He was a busy GP whom I had assiduously cultivated, among others, to refer his surgical work to me in the hospital.
"I have a Mr Patel with me who wants to consult you about his hernia," he said.
"On a Sunday morning?" I asked. "Yes," he replied. "I suggest that you see him today and book him for surgery on your next list."
I rang Sister Taylor in the Casualty because outpatient clinics were locked on Sundays and arranged to see Mr Patel there.
I took a brief history from him, asked him to undress and saw a large hernia in his groin. "How long have you had it?" I enquired.
"Thirty-seven years," he replied. "Why did you wait so long?"
"I was waiting for a surgeon like you to be born and be trained," replied the patient cheekily.
"My operation list is on Tuesday and I am booking you for it."
"Oh," Patel sighed. "As you can see, I have shaved, put a little Dettol in the bath, took a purgative last night and have starved since last evening; I am ready for operation right now."
The empty beds in my unit were haunting me and I rang the Theatre Sister.
Luckily it happened to be Sister Robinson, who had drastically abbreviated my unpronounceable surname to Mr K!
I acquainted her with my problem. She replied: "You can't operate on a 37-year-old hernia on a Sunday."
"What if it was strangulated?" I asked. "That would be different," she conceded.
"Take it from me, while you have been arguing with me, it has strangulated!" It appealed to her Irish sense of humour and we won the day.
Singer speaks after attacking lover at WCB signee Zuchu's star-studded concert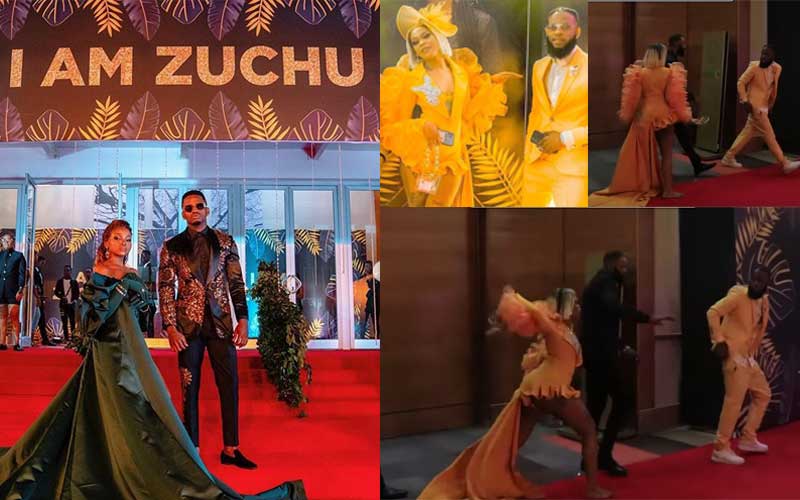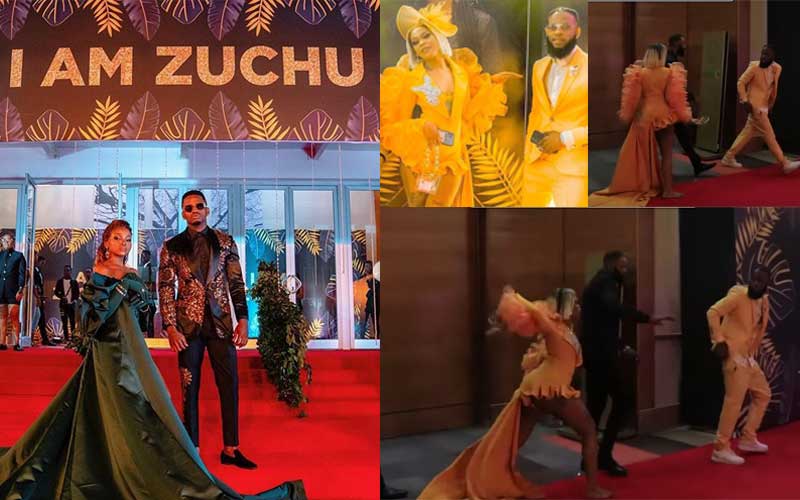 By Standard Entertainment



56 minutes ago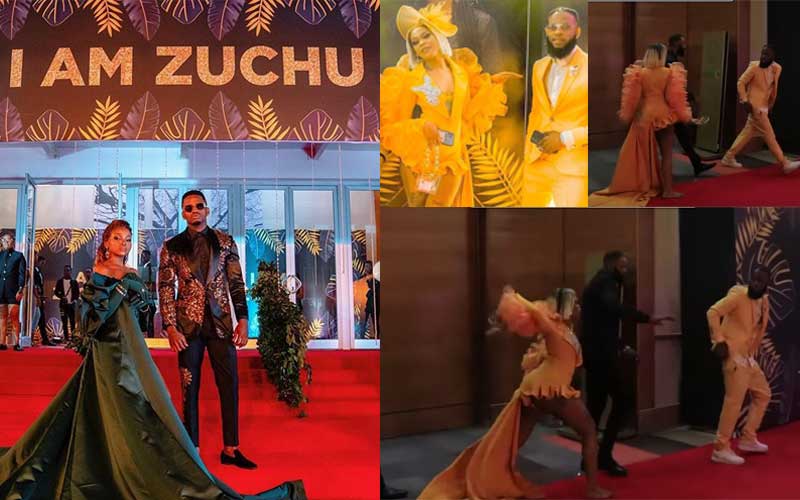 On 18 July, there was fanfare at the Mlimani City Hall in Dar es Salaam as WCB signee Zuchu held a thanksgiving concert months after her debut EP, I Am Zuchu. The event dubbed 'Ahsante Nashukuru' mainly featured performances by artistes from the WCB stable and attracted the whos-who in the Tanzanian entertainment and political scenes. 
READ ALSO: I'm not behind Diamond, Tanasha split- WCB's Zuchu sets record straight
However, singer Gigy Money who also performed made the headlines for the wrong reasons after getting into a scuffle with her lover during the much-publicised concert.
READ ALSO: I was bewitched by a friend – Gigy Money
Peaceful arrival, later chaos
Moments earlier, Gigy and her Nigerian man were seen arriving arm in arm at the event whose highlight featured Zuchu receiving a brand new car from WCB head honcho Diamond Platnumz. Donning matching outfits, the couple was spotted on the red carpet as the paparazzi scrambled to capture the moment.  However, all hell breaks loose later and viral videos depict the visibly angered Nigerian arguing with a bouncer at the entrance. After a tense confrontation, Gigy's man is seen being led by the screaming bouncer towards the exit. Shortly after, a similarly irritated Gigy emerges and follows the pair.
"Gigy! Wewe Gigy wewe!" a woman in the background is heard dissuading the singer from pursuing them but the singer pays no heed and heads for the pair.
"You want to beat me?" the boyfriend is heard asking an approaching Gigy as the bouncer acts as a barrier between them. The bouncer manages to steer the incensed man towards the exit as Gigy follows behind, hurling obscenities.
READ ALSO: I will get a baby with your eldest son – Gigy Money warns Zari
At some point, a barefoot Gigy turns into a sprint before throwing one of her shoes which hits the man who then responds with an insult. Another bouncer finally intervenes and the two are separated. Gigy then asks for her vehicle so she can head home before warning the press against sharing videos of the incident.
Addresses incident
Though the cause of their tiff is still unknown Gigy later made reference to the shocking incident in a social media post, hinting that alcohol had a part to play in the fracas.  In another post, Gigy shared a photo alongside her estranged lover writing: "My mad man looked handsome before his demons arose and mine arose too."
'Running over Ali Kiba'
Gigy is not new controversy and recently said she'd run over her ex, singer Ali Kiba for breaking her heart.
"I will knock all of them down, I mean I will kill them. In fact, I will flatten them like chapatis. The first person I will knock down and kill is Ali Kiba.  Actually, I don't need a weak car, I need a Fuso so that when I knock him down I will be sure he doesn't survive," Gigy told Ayo TV.
READ ALSO: Gigy Money under fire for dirty-dancing with married singer
Dating Kiba brothers
Gigy had in the past admitted to dating both Ali Kiba and his younger brother, Abdu Kiba. She solely laid the blame on Chekecha singer for pursuing her despite knowing that she'd been with his younger brother. Abdu expressed being heartbroken after learning the two had a fling, prompting him to marry.
"I was very hurt on hearing that Ali was dating Gigy Money because I dated her first before she became famous. But it's alleged that Ali didn't know. It hurt me for a while till when I married," said Abdu.
Defunct Nairobi County Council  Nurses Go On Strike, Citing Discrimination By The Government
Why Jahmby Kokai is happy her TV anchor dream never came true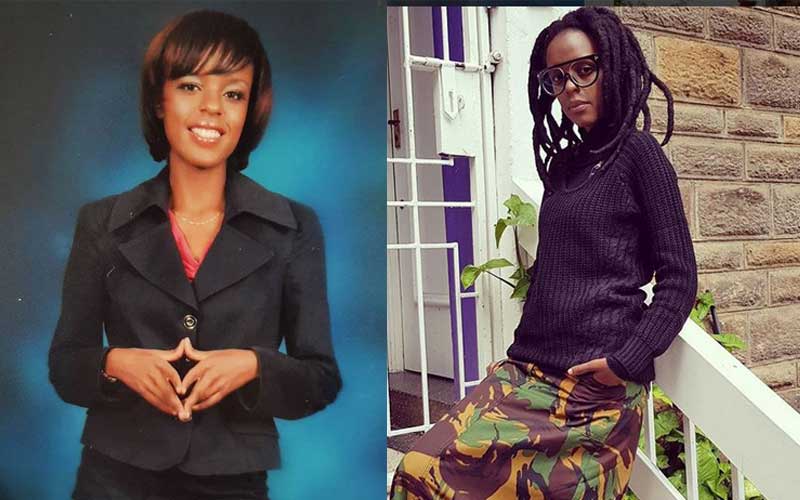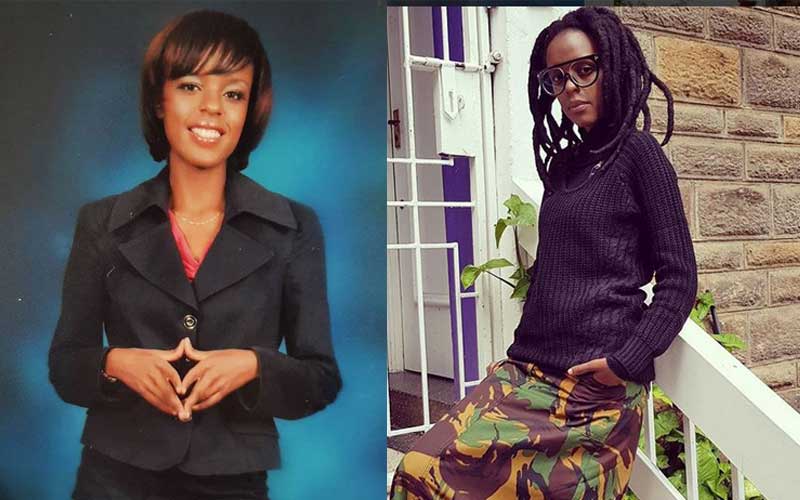 By Diana Anyango



37 minutes ago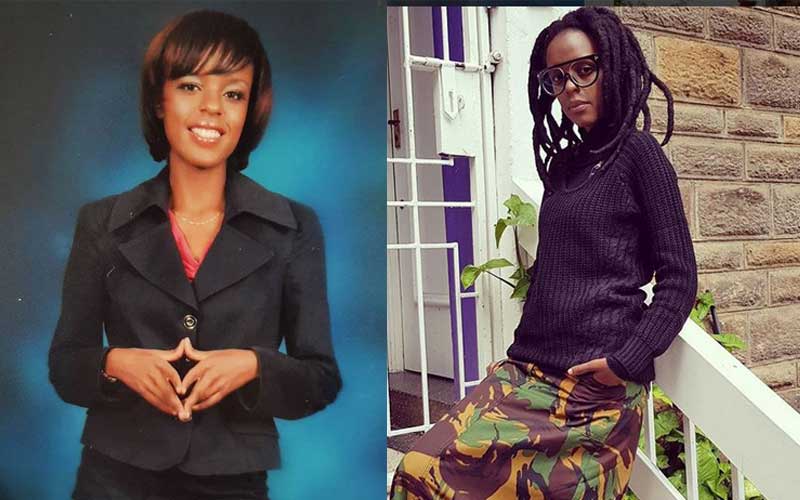 Popular media personality Jahmby Koikai narrated how her first attempt at auditioning as a TV host backfired and she was sent home on the first day of the audition. Reliving her prime days, Jahmby narrated how she was determined to follow her dream of becoming a news anchor after completing her degree.
"There was a reality show that was running on one major TV channel here in Kenya, searching for the next top news anchor. I've always had the knack for news. At the time, I was working at Metro FM. Walked to my boss and asked him if he was ok with me participating in this competition. He agreed to it.
"Auditions were at Film Studios. The queue stretched all the way to the showground. I was at the back kabisa. Imagine 300 people before you. Then we got the briefing paper and it indicated, 'no persons with experience in a media house allowed to participate in this audition'. Mimi Jahmby Koikai, nirudi home after watu 300 kukuwa mbele yangu?" she posed.
READ ALSO: Jahmby Koikai back in Kenya after a year of treatment abroad
According to the endometriosis survivor, she went ahead to audition for the position despite the warning and was the first contestant to be sent packing.
"So I stayed in line until I got to the audition room. The judges were a few people I was in campus with. I felt a wave of despair. Like I'm here auditioning, yet my classmates will be judging me? I did my thing and I was considered. We got into the house and we were assigned to different groups. I was the group leader and we won the challenge. Later that evening, we were driven back to Film Studios for a briefing. The presenter of the show said some of us have to go home.
"My name was called out first amongst other great people. We were dropped home. I cried. It felt like I'd lost such a great opportunity. My mom and late grandma were so sad cos they loved to watch me do the news," she narrated.
READ ALSO: Why I'm walking around with a mask- Jahmby Koikai
Second audition
Later, Jahmby auditioned for another TV opportunity only to miss out as well.
"Then came another opportunity over 10 years ago, I saw a TV ad and decided to apply for the news anchor position. I didn't get the job."
However, due to endometriosis, Jahmby was forced to put her dreams on hold and concentrate on getting better. According to her, it is as though God had better plans for her and is grateful to not have gotten the jobs.
"I battled severe endometriosis in silence for over 19 years. I think of how engaging the newsroom is and I'm grateful I wasn't in that space. I'd have utilized all my sick-leaves and off-days and just declared redundant."