Muthee: Why Under-18 event experience was 'bitter sweet' – PHOTOS
[ad_1]

The 2017 IAAF World Under-18 Championships were termed a great success, but some issues have been raised by the Auditor General on accountability.
Ayumba Ayodi sought out event CEO Mwangi Muthee for answers.
Question: What is your take on allegations by the Auditor General that Sh1.7 billion was misappropriated during the IAAF World Under-18 Championships Nairobi 2017?
Answer: I read with dismay that Sh1.7 billion was paid to companies that did no work. That is not true. I doubt the accuracy of the report since the contractors, consultants and suppliers earned the money.
When I joined the Local Organising Committee (LOC) as its CEO, the Kenya Parliament had approved a budget of Sh2 billion for the LOC.
Even from the previous 11 meetings the LOC had held since May 2015, it was clear they were discussing a budget only on recurrent expenditure.
First Lady Margaret Kenyatta hands over a dummy key to Mwangi Muthee, CEO of Local Organising Committee of the 2017 World Under-18 Championship in Athletics on July 4, 2017 at Kenyatta University. Looking on is Sports CS Hassan Wario. PHOTO | CHRIS OMOLLO |NATION MEDIA GROUP
They had not factored upgrading construction and in some cases completely new facilities at the competition venue, Kasarani and the Athletes Village Kenyatta University.
And this is where a colossal amount was required.
With President Uhuru Kenyatta's intervention, just before March, 2017, seven relevant ministries were mobilized to assist, in money, kind and personnel, in the infrastructure outlay using their own budgets under the chairmanship of Gen Joseph Nkaissery, the Cabinet Secretary of Interior and Coordination of National Government.
From left: World Under-18 Championships CEO Mwangi Muthee, Former Internal Security Cabinet Secretary the Late Joseph Nkaissery, Sports Ministry's Principal Secretary Kirimi Kaberia and Former Sports Cabinet Secretary Hassan Wario compete in a 100m race when the officials toured the Moi International Sports Centre, Kasarani on May 2, 2017. PHOTO | CHRIS OMOLLO |NATION MEDIA GROUP
First Lady Margaret Kenyatta is shown how the Commentator Information System (CIS) operates at Moi International Sports Centre's media tribune by Elias Makori (right), head of media at the IAAF World Under-18 Championships, on July 10, 2017. Looking on are (from left) Sports Cabinet Secretary Hassan Wario and the championships' CEO Mwangi Muthee. PHOTO | CHRIS OMOLLO |NATION MEDIA GROUP
So, the total championships expenditure incurred by the Kenya Government was far higher than Sh2 billion.
From the original Sh2billion budget, when I joined Sh200m had been released by Government to the Ministry of Sports and Culture and the Arts (MOSCA) account, but had been used in its various other programmes outside the championship.
When I was already in the LOC, Sh600m was released to the Sports Kenya account for the LOC to start planning activities. But I suspended expenditure, including paying allowances to the LOC, since the time they were inaugurated until early 2017.
Kenya's Edward Zakayo (left) and Stanley Waithaka pose for photos after bagging silver and bronze respectively in the boys 3000m during the World Under 18 Championships on July 16, 2017 at the Moi International Sports Centre, Kasarani. PHOTO | CHRIS OMOLLO |NATION MEDIA GROUP
This was only after I was confident that through the Presidential and inter-ministerial intervention that that money would have been available to 'renew' Kasarani and create Athletes Village at KU.
We had Sh600m for Kasarani and Sh400m for Athletes Village KU.
IAAF World Under-18 Championships' Local Organising Committee chief executive officer Mwangi Muthee (left) Ministry of Sports, Culture and the Arts Principal Secretary Kirimi Kaberia (centre) and Kenyatta University's acting vice-chancellor Paul Wainaina during the handing over of the university's hostels that housed athletes for the July 12-16 global competition. PHOTO | CHRIS OMOLLO |NATION MEDIA GROUP
With the venue and the village catered for we were confident Kenya had an event.
By March, time was running out for the Championships in July. The LOC divided infrastructure development work into 14 contractors.
They did wonderful work in break-neck speed to meet their deadlines.
They worked day and night.
Some hard decisions were made.
A view of the Moi International Sports Centre, Kasarani on Day 5 of the World Under 18 Championships on July 16, 2017 at the Moi International Sports Centre, Kasarani. PHOTO | CHRIS OMOLLO | NATION MEDIA GROUP
For example, there was no way the LOC were going to cede the construction of the competition and warm-up tartan tracks at Kasarani to a contractor who would be subjected to IAAF certification queries; there would have been no time for 'make-overs' if approval wasn't achieved first time.
The common sense was to have IAAF contractors do the work themselves and work according to their own specifications.
International Association of Athletics Federations (IAAF) chief executive Olivier Gers (centre), Athletics Kenya President Jack Tuwei (left) and IAAF World Under-18 Championships chief executive Mwangi Muthee sample the synthetic running track surface being laid at the Moi International Sports Centre, Kasarani for next month's IAAF World Under-18 Championships. PHOTO | IAAF |
But let me make it clear, procurement of and payment to all contractors, consultants and suppliers was done through the official department and officers of MOSCA and Sports Kenya.
However, audit report should have been subjected to rigid but fair scrutiny by the office of the Auditor General who should not have taken the Internal Auditor report as an unimpeachable truth. The LOC too deserved to give its side of the story.
Q: What other decisions regarding, programmes and expenditure did you make?
A: The LOC was mandated to lay out World Under-18 Championships legacy and community social responsibility programmes.
We did and they are outlined in the LOC Report; from tree planting, environmental awareness.
Frome left: Cleophas Kandie (silver), Leonard Bett (gold) and Alemu Kitessa (bronze) pose with their medals on the podium after the presentation ceremony of the 2000m steeplechase medallists during the World Under 18 Championships at the Moi International Sports Centre, Kasarani on July 16, 2017. PHOTO | MARTIN MUKANGU |
But a flagship was capturing the chequered history of performance by Kenya track and field icons, heroes and heroines from pre-independence to date.
The 2017 World Under-18 Athletics Championship CEO Mwangi Muthee addresses journalists on February 14, 2017 in Nairobi on Kenya's preparations for the event set for Nairobi. To his left is Government Spokesman Erick Kiraithe. PHOTO | CHRIS OMOLLO |NATION MEDIA GROUP
We brought and assembled in Nairobi nearly every living Kenya athletics icon from the colonial period to date.
The Kenyan veterans had never met under one roof and it was a nostalgic and captivating moment for themselves, fellow Kenyans and the world at large.
The IAAF President, Seb Coe, himself a British Olympic hero, and Cuba's superstar Alberton Juantorena who were IAAF guests in Nairobi were awed by the presence of Kenyan sporting greats they had only read in the annals of history including Nyantika Maiyoro, Wilson Kiprugut Chumo and Kipchoge Keino, among many others.
Kenya's George Manangoi celebrates winning the 1500m gold in the IAAF World Under 18 Athletics Championship on July 14, 2017 at the Moi International Sports Centre, Kasarani. PHOTO | MARTIN MUKANGU |
The LOC gave our heroes heroines five-star accommodation at the Safari Park Hotel, close to the games' venue and transported to and from competition throughout the whole duration of the Championships.
World Under-18 Championships Local Organising Committee chief executive officer Mwangi Muthee (right), Former Nairobi Governor Evans Kidero (centre) and his deputy Jonathan Mueke during a tour of facilities at Moi International Sports Centre, Kasarani on March 30, 2017. Nairobi will host the World U-18 Championships in July. PHOTO | MOHAMED AMIN |NATION MEDIA GROUP
The Sh50,000 per diem token each of them received was too humble.
The LOC would have loved to do more.
The LOC managed to dress them in a truck suit and training shoes uniform.
They were indeed a spectacular highlight during the games to local and international youth and adults.
The LOC made this gesture from our savings, it was not in our budget.
Q: You say decisions on finance and procurement was solely MOSCA's jurisdiction can you elaborate?
A: One purchase example: The LOC requested for the buying of one brand new Toyota VX Prado, two brand new Mitsubishi SUVs and three brand new NISSAN Urvans.
Unfortunately, only one SUV was used by our (LOC) chairman Jackson Tuwei and only for the final couple of weeks of the Championships.
The beneficiaries of the rest of the vehicles were MOSCA and they can be found at the ministry's headquarters.
The LOC also effected the buying, of a timing equipment costing Sh40m, from Timex of Germany as a legacy to benefit the host member of the IAAF, Athletics Kenya (AK) who, henceforth, never needed to borrow one.
First Lady Margaret Kenyatta (left), Former Sports Cabinet Secretary Hassan Wario and IAAF World Under-18 Championships CEO Mwangi Muthee celebrate a Kenyan win at the championships. PHOTO | PSCU |
They previously borrowed from Uganda and South Africa.
This was not in the LOC budget. We effected it from our savings.
The LOC spent about Sh50m to renovate Stadion Hotel in Kasarani (property of Sports Kenya) and more than Sh15m to buy equipment for the same hotel to be used at the championship.
This was also outside our budget but the LOC needed the facility to be in a condition conducive for our use.
Mondo Track and Field engineer Antonio Barros (centre) unveiling the new blue tartan track that will be laid at Moi International Sports Centre, Kasaranui to IAAF World Under-18 LOC Chief Executive officer Mwangi Muthee (left) and Sports Principal Secretary Kirimi Kaberia at the championships venue on June 7, 2017. PHOTO | AYUMBA AYODI |NATION MEDIA GROUP
The LOC, in good faith, managed to do all the above which was outside our budget because the short-fall was made up for by goodwill in kind and services provided by the LOC and WU18 Championships partners.
The LOC had struck good rapport with the corporates including Safaricom, Coca-Cola, Sarova Hotels and Lodges.
We had been able to make lots of savings there.
Our dedicated volunteers were mainly youngsters who indeed received a lot of praise from including the IAAF President Seb Coe.
But perhaps the allowances, the youngsters felt were too meagre and they threatened a strike at the start of the games. We had budgeted to pay them for 10 days at Sh2,000 per day but we upped to Sh4,000 per day ending up paying over 14m outside our budget.
World Under-18 Athletics Championships' Local Organising Committee CEO Mwangi Muthee takes the event's patron, First Lady Margaret Kenyatta, on a tour of facilities at Kasarani on May 23, 2017. PHOTO | CHRIS OMOLLO |NATION MEDIA GROUP
It is disheartening that to date, some suppliers, directors of the LOC, members of committees, technical volunteers like the medical personnel and members of the LOC secretariat are still owed by MOSCA a total of Sh150 m.
This totally unacceptable because as far as the WU18 Championships LOC is concerned, the National Treasury released all the funds for the Championships.
MOSCA was aware that LOC made a budget saving of Sh500m and if MOSCA and Sports Kenya can tighten their belts and pay those pending bills, then LOC would still make a final savings of over Sh300m from the WU18 Championships.
World Under-18 Athletics Championship Local Organising Committee Chief Executive Officer Mwangi Muthee (right) goes through the village Map with IAAF Head of Events Operations Carlo De Angeli and Head of Competition management Luis Saladie (left) on January 16, 2017 at Kenyatta University. PHOTO | CHRIS OMOLLO |NATION MEDIA GROUP
Q: How would you summarize the WU18 Championships' LOC journey to a successful championship.
A: From planning, implementation and the eventual delivery, many a time it was painful and sometimes many officials contemplated quitting, I still hold many 'quit letters'.
But to be honest, the story of WU18 Championships is a bitter sweet one; worth telling and with a very happy ending.
A story that earned accolades from far and wide in the globe; from the insiders, many of whom were privy to our everyday moves and reasons to our every decisions.
It's a story the LOC and myself should be very proud and satisfied indeed.
Kenya's Jackline Wambui (right) leads compatriot Lydia Jeruto in celebrating at the end of the girls 800m during the World Under 18 Championships on July 16, 2017 at the Moi International Sports Centre, Kasarani. PHOTO | MARTIN MUKANGU | NATION MEDIA GROUP
I think those preparing for the future championships will have a suitable template to set their planning.
Q: Has the LOC completed writing the report about the championships?
A: Yes, the report is done and ready for roll-out. It will be of a lot of benefit to a lot of people, not only those involved in the forthcoming 2020 World Under-20 Championships in Nairobi but also by Government, corporate personnel and even sports managers and scholars.
The role of partners like Safaricom, Kenya Airways, Sarova Hotels and Lodges, Windsor Hotel and Country Club, Kenya Ports Authority, Kenya Police Service, Airports, Borders, Volunteers, Kenya Track and Field Veterans, Kenyatta University, City County of Nairobi Government, Athletics Kenya, IAAF is captured.
Hopefully MOSCA will release it.
IAAF Chief Executive Officer, Olivier Gers, takes a selfie with World Under-18 Championships CEO Mwangi Muthee Kasarani on June 14, 2017. Gers on March 5, 2018 resigned from his position as CEO. PHOTO | IAAF |NATION MEDIA GROUP
The uncensored account of the challenges and successes and a true reflection of the event.
Q: How would you rate your LOC for the WU18 Championships?
A: It was a representative group of Kenyan people of all walks in life.
The passion to succeed kept growing in them finally gelling into a formidable force that delivered when it mattered. 
All of us worked hard oblivious of notation from elsewhere, our passion was to succeed because that's what was expected of us by our fellow Kenyans and were only pleasantly surprised when the IAAF asked me to accept a gold medal on behalf of my LOC. The LOC worked under very difficult situations some which needed intervention from the highest office in the land [President Uhuru Kenyatta] but I pay tribute to everyone who had a role to play.
Q: You have been accused of corporate fraud in rugby from where, as a reputable sports administrator you were head-hunted. What is your take?
A: That is also not true. My administration in Kenya Rugby Union (KRU) put Kenya on heady heights including building Kenya to the fourth best rugby sevens nation in the world when we reached the semi-finals of the Sevens World Cup in Russia in 2013.
Kenya rugby reached its highest commercial viability you cannot dream about these days. Goodwill from the corporate world was an unprecedented level.
When I joined the KRFU as its chairman, our budget was about Sh100m.
In two years after a selfless campaign to rope in all my corporate networks, the Kenya rugby was attracting Sh600m in total cash and kind, from main backers Kenya Airways, Safaricom, East African Breweries Limited [EABL], Bamburi Cement, Bollore Logistics, Coca Cola and UAP Insurance. Corporates are not stupid, they track down their money and most of these had confidence in my style of money management in those golden days of when Kenya rugby and Kenya Sevens rugby became 'performance teams'.
By the way, my other personal passion was supporting our teams worldwide. I never turned a single cent meant for rugby to my use.
I paid for my hotels and food, always.
Incidentally, today most rugby programmes can barely do without funding by the Ministry of Sports, in my KRU tenure the corporates funded rugby 100 per cent!


[ad_2]
Public officers above 58 years and with pre-existing conditions told to work from home: The Standard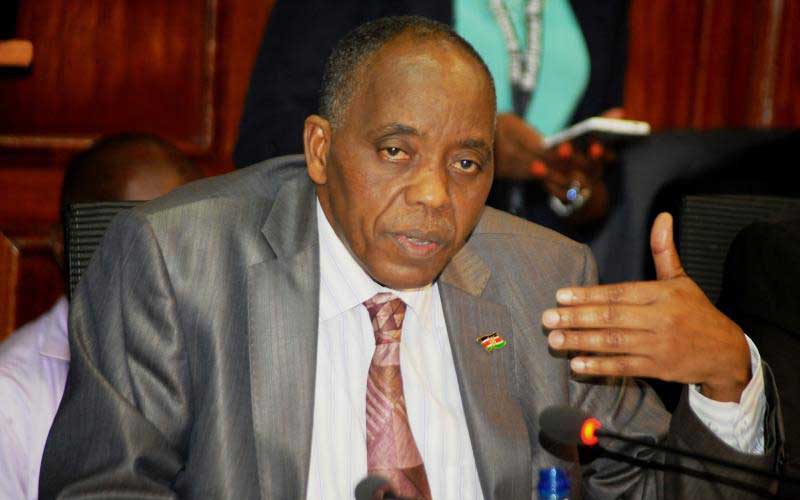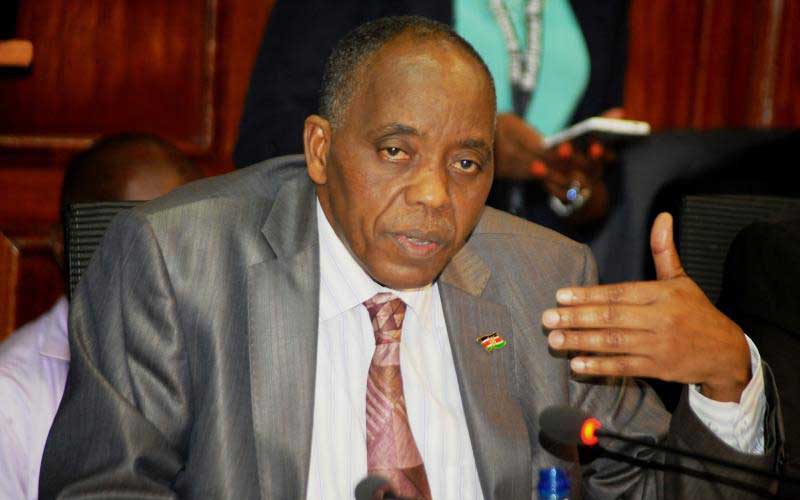 Head of Public Service Joseph Kinyua. [File, Standard]
In a document from Head of Public Service, Joseph Kinyua new measure have been outlined to curb the bulging spread of covid-19. Public officers with underlying health conditions and those who are over 58 years -a group that experts have classified as most vulnerable to the virus will be required to execute their duties from home.
However, the new rule excluded personnel in the security sector and other critical and essential services.
"All State and public officers with pre-existing medical conditions and/or aged 58 years and above serving in CSG5 (job group 'S') and below or their equivalents should forthwith work from home," read the document," read the document.
To ensure that those working from home deliver, the Public Service directs that there be clear assignments and targets tasked for the period designated and a clear reporting line to monitor and review work done.
SEE ALSO: Thinking inside the cardboard box for post-lockdown work stations
Others measures outlined in the document include the provision of personal protective equipment to staff, provision of sanitizers and access to washing facilities fitted with soap and water, temperature checks for all staff and clients entering public offices regular fumigation of office premises and vehicles and minimizing of visitors except by prior appointments.
Officers who contract the virus and come back to work after quarantine or isolation period will be required to follow specific directives such as obtaining clearance from the isolation facility certified by the designated persons indicating that the public officer is free and safe from Covid-19. The officer will also be required to stay away from duty station for a period of seven days after the date of medical certification.
"The period a public officer spends in quarantine or isolation due to Covid-19, shall be treated as sick leave and shall be subject to the Provisions of the Human Resource Policy and procedures Manual for the Public Service(May,2016)," read the document.
The service has also made discrimination and stigmatization an offence and has guaranteed those affected with the virus to receive adequate access to mental health and psychosocial supported offered by the government.
The new directives targeting the Public Services come at a time when Kenyans have increasingly shown lack of strict observance of the issued guidelines even as the number of positive Covid-19 cases skyrocket to 13,771 and leaving 238 dead as of today.
SEE ALSO: Working from home could be blessing in disguise for persons with disabilities
Principal Secretaries/ Accounting Officers will be personally responsible for effective enforcement and compliance of the current guidelines and any future directives issued to mitigate the spread of Covid-19.
Uhuru convenes summit to review rising Covid-19 cases: The Standard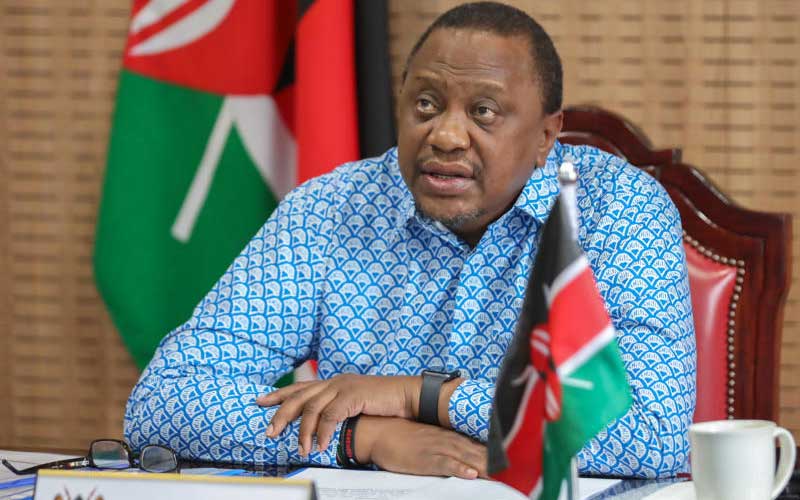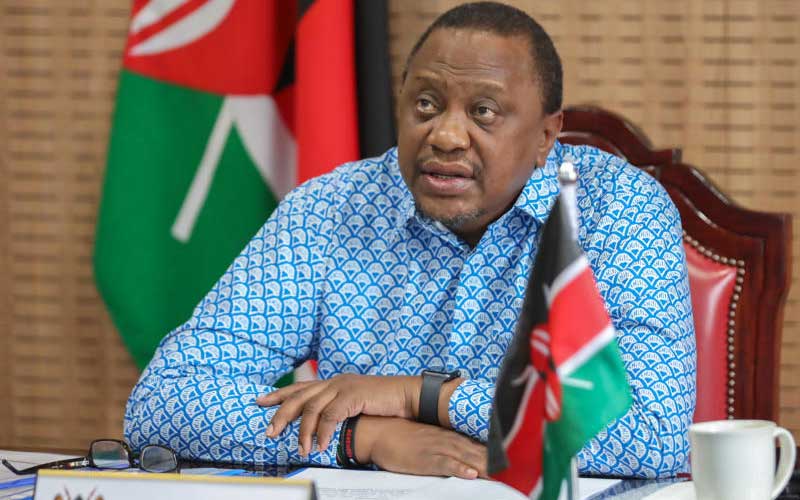 President Uhuru Kenyatta (pictured) will on Friday, July 24, meet governors following the ballooning Covid-19 infections in recent days.
The session will among other things review the efficacy of the containment measures in place and review the impact of the phased easing of the restrictions, State House said in a statement.
This story is being updated.
SEE ALSO: Sakaja resigns from Covid-19 Senate committee, in court tomorrow
Drastic life changes affecting mental health
Kenya has been ranked 6th among African countries with the highest cases of depression, this has triggered anxiety by the World Health Organization (WHO), with 1.9 million people suffering from a form of mental conditions such as depression, substance abuse.
Globally, one in four people is affected by mental or neurological disorders at some point in their lives, this is according to the WHO.
Currently, around 450 million people suffer from such conditions, placing mental disorders among the leading causes of ill-health and disability worldwide.
The pandemic has also been known to cause significant distress, mostly affecting the state of one's mental well-being.
Get breaking news on your Mobile as-it-happens. SMS 'NEWS' to 20153

With the spread of the COVID-19 pandemic attributed to the novel Coronavirus disease, millions have been affected globally with over 14 million infections and half a million deaths as to date. This has brought about uncertainty coupled with difficult situations, including job loss and the risk of contracting the deadly virus.
In Kenya the first Coronavirus case was reported in Nairobi by the Ministry of Health on the 12th March 2020.  It was not until the government put in place precautionary measures including a curfew and lockdown (the latter having being lifted) due to an increase in the number of infections that people began feeling its effect both economically and socially.
A study by Dr. Habil Otanga,  a Lecturer at the University of Nairobi, Department of Psychology says  that such measures can in turn lead to surge in mental related illnesses including depression, feelings of confusion, anger and fear, and even substance abuse. It also brings with it a sense of boredom, loneliness, anger, isolation and frustration. In the post-quarantine/isolation period, loss of employment due to the depressed economy and the stigma around the disease are also likely to lead to mental health problems.
The Kenya National Bureau of Statistics (KNBS) states that at least 300,000 Kenyans have lost their jobs due to the Coronavirus pandemic between the period of January and March this year.
KNBC noted that the number of employed Kenyans plunged to 17.8 million as of March from 18.1 million people as compared to last year in December. The Report states that the unemployment rate in Kenya stands at 13.7 per cent as of March this year while it stood 12.4 per cent in December 2019.
Mama T (not her real name) is among millions of Kenyans who have been affected by containment measures put in place to curb the spread of the virus, either by losing their source of income or having to work under tough guidelines put in place by the MOH.
As young mother and an event organizer, she has found it hard to explain to her children why they cannot go to school or socialize freely with their peers as before.
"Sometimes it gets difficult as they do not understand what is happening due to their age, this at times becomes hard on me as they often think I am punishing them,"
Her contract was put on hold as no event or public gatherings can take place due to the pandemic. This has brought other challenges along with it, as she has to find means of fending for her family expenditures that including rent and food.
"I often wake up in the middle of the night with worries about my next move as the pandemic does not exhibit any signs of easing up," she says. She adds that she has been forced to sort for manual jobs to keep her family afloat.
Ms. Mary Wahome, a Counseling Psychologist and Programs Director at 'The Reason to Hope,' in Karen, Nairobi says that such kind of drastic life changes have an adverse effect on one's mental status including their family members and if not addressed early can lead to depression among other issues.
"We have had cases of people indulging in substance abuse to deal with the uncertainty and stress brought about by the pandemic, this in turn leads to dependence and also domestic abuse,"
Sam Njoroge , a waiter at a local hotel in Kiambu, has found himself indulging in substance abuse due to challenges he is facing after the hotel he was working in was closed down as it has not yet met the standards required by the MOH to open.
"My day starts at 6am where I go to a local pub, here I can get a drink for as little as Sh30, It makes me suppress the frustration I feel." he says.
Sam is among the many who have found themselves in the same predicament and resulted to substance abuse finding ways to beat strict measures put in place by the government on the sale of alcohol so as to cope.
Mary says, situations like Sam's are dangerous and if not addressed early can lead to serious complications, including addiction and dependency, violent behavior and also early death due to health complications.
She has, however, lauded the government for encouraging mental wellness and also launching the Psychological First Aid (PFA) guide in the wake of the virus putting emphasis on the three action principal of look, listen and link. "When we follow this it will be easy to identify an individual in distress and also offer assistance".
Mary has urged anyone feeling the weight of the virus taking a toll on them not to hesitate but look for someone to talk to.
"You should not only seek help from a specialist but also talk to a friend, let them know what you are undergoing and how you feel, this will help ease their emotional stress and also find ways of dealing with the situation they are facing," She added
Mary continued to stress on the need to perform frequent body exercises as a form of stress relief, reading and also taking advantage of this unfortunate COVID-19 period to engage in hobbies and talent development.
"Let people take this as an opportunity to kip fit, get in touch with one's inner self and  also engage in   reading that would  help expand their knowledge.