MUHURI warns of civil unrest over high cost of living, taxation
Kenya risks disrupting the relative peace it has enjoyed if the increased cost of living caused by the increase in taxes is not sorted, MUHURI has warned.
Officials of the Muslims for Human Rights lobby group on Friday said: "the tax burden will soon break the camel's back."
"Peace and hunger do not go together. There can never be peace when people are forced to either pay through the nose to get a meal or go hungry," chairman Khelef Khalifa said.
He spoke during a procession to mark the International Peace Day and also celebrate the organization's 21st anniversary.
MPs on Thursday lost their fight to block the implementation of an eight per cent VAT on petroleum products.
President Uhuru Kenyatta has signed into law, the Finance Bill, 2018, which effects the new tax measures.
Read: Uhuru signs into law new taxes passed by MPs
The changes will effectively result in an increase in prices of basic commodities like sugar, maize flour, among others.
The World Bank, in its latest data on poverty rates, shows that 17.4 million Kenyans live on less than Sh92 a day.
This is Sh100 below the International Poverty Line set at Sh191 per person per day.
More on this: 17 million Kenyans live on less than Sh92 a day — World Bank report
Khalifa and Muhuri executive director Hassan Abdile said the government should take the matter seriously for the sake of the country's peace.
They said increasing the tax by eight per cent is not the solution to the debt that the country has immersed itself into.
"The problem is corruption. Deal firmly with corruption and you will not have top overburden the taxpayers with huge taxes," said Khalifa.
The two said the government is wasteful and the tax burden only serves to widen the gap between the poor and the rich in the country.
This gap, they warned, is dangerous to peace in the country.
"Bad things are happening in our country. How do we talk about peace when people are miserable?" posed Abdille.
The human rights defenders matched from Uhuru Gardens to Makadara ground sin Mombasa chanting freedom songs.
They said time has come for Kenyans to say enough is enough.
"Kenyans must decide. The government will not stop overburdening you with taxes if you keep quiet. We must take a stand and go to the streets," Khalifa said.
Also read: ERC review: Kerosene rises to Sh108 per litre, petrol drops by Sh8
Click here for the latest political news
Streetwise vendor sets eyes on Juja seat in Tuesday by-election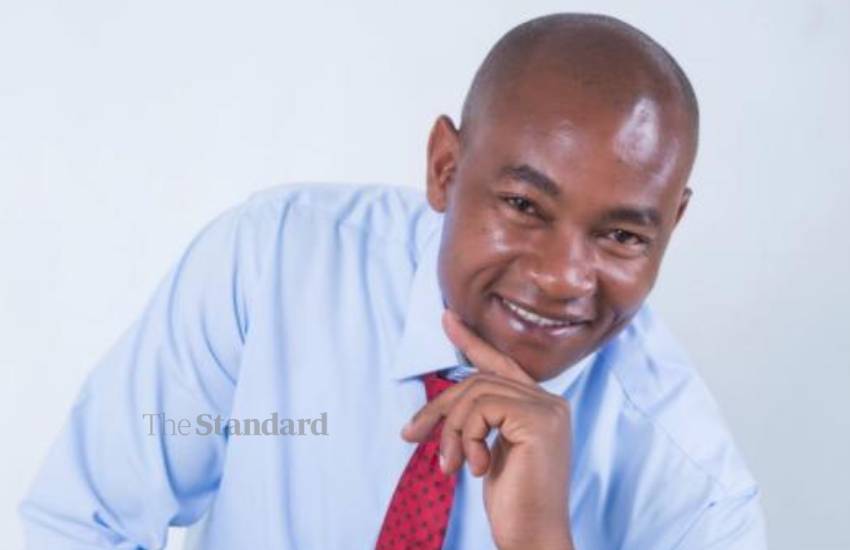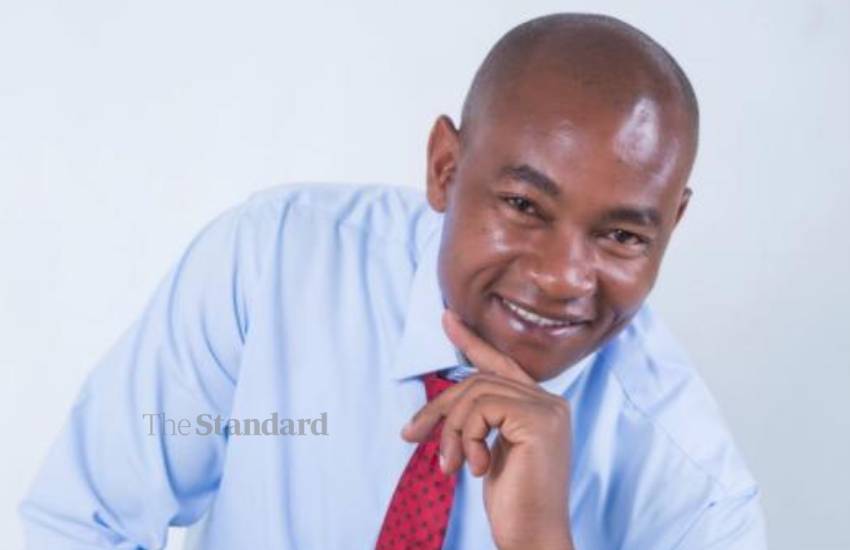 James Marungo Kariuki. [Fidelis Kabunyi, Standard]
For James Marungo Kariuki alias JM, who is eyeing the Juja parliamentary seat in the  Tuesday by-election, lack of media coverage does not seem to bother him.
Streetwise Kariuki, 37, is now tapping into his skills and business knowledge as he seeks to carve a niche in politics.
"I have been selling mutura along Kenyatta Road and Juja for about 10 years. This is where I get to hear problems facing Juja residents who cannot reach their representatives; these elected leaders disappear to the city once elections are over," Kariuki says.
His day starts at 5am when he rushes to the Kiamaiko Market to buy meat and prepare it ready for meat pies, which he sells up to as late as 10pm.
His dream to be in Parliament started in secondary school where he nurtured it by holding leadership positions.
He attended Kihape Primary School in Mukuruwe-ini and remembers his barefoot journeys to study under a tree. He later joined Ngoru Secondary School where he sat his KCSE exam.
Kariuki later proceeded to study Information Technology but dropped out due to lack of fees.
He started off as a land agent and managed to convince over 3,000 buyers to purchase plots at Juja farm where he earned a reputation for his simple and unpretentious transactions.
Take a quick survey and help us improve our website!
Take a survey
The vendor has been conducting door-to-door campaigns and has also been reaching out to voters through social media.
In an interview with The Standard, Kariuki who once worked as a fruit seller using a mkokoteni, recalls his struggle to pay his school fees. 
"I had to pay my own school fees for my computer classes," he said. 
D'Banj signs Feza to record label – KBC
Feza is currently signed to DB Records
Feza Kessy has been signed by DB Records owned by Nigerian artist D'Banj.
Feza Tadei Kessy is a musician who first made a name for herself on the popular reality show Big Brother Africa where she represented Tanzania in the show's 8th season.
She was signed on the record label sometime last week and has since dropped her first single "Bless Me" which is currently streaming on YouTube. The song was produced by David Acekeyz Elumelu, while the video was directed by Clarence Abiodun Peters and edited by seunrankingg.
DB Records announced the news of her signing on their social media handles as did D'Banj.
Get breaking news on your Mobile as-it-happens. SMS 'NEWS' to 20153

"Bless me" is available to stream on all digital platforms.
Tell Us What You Think
Time ripe for a law on killer trailers