MPs deny claims they were bribed to kill sugar report as probe starts
MPs yesterday recanted claims that they were bribed and witnessed the bribery that led to the shooting down of a report on contraband sugar.
Onyango K'Oyoo (Muhoroni), Justus Murunga (Matungu), Sam Atandi (Alego Usonga), Simba Arati (Dagoretti North), Jayne Kihara (Naivasha), John Walukhe (Sirisia) and Godffrey Osotsi (nominated) all denied media reports claiming they were aware of the bribery to shoot down the report.
Only Didmus Barasa (Kimilili) and Geoffrey Odanga (Matayos) stuck to their claims that they were approached to accept a bribe of Sh10,000 and Sh20,000 respectively to vote against the report.
Read: Naked bribery in the House as MPs reject sugar report
The MPs appeared before the Powers and Privileges Committee that started investigating the claims yesterday. The lawmakers had earlier said they were either approached with a bribe or witnessed their colleagues being bribed to shoot down the report. The MPs also disowned newspaper cuttings containing their initial claims.
TOO LITTLE
Barasa was the first to appear before the team chaired by Speaker Justin Muturi. He singled out Wajir woman representative Fatuma Gedi, saying she offered him a blue envelope containing Sh10,000. Barasa refused the offer.
Barasa said he was with Walukhe who also resisted similar attempts from Gedi. "Gedi approached me with an envelope which she told me had Sh10,000. She was dishing out the money which she also attempted to give me but I refused," Barasa said. 
"I was sitting next to Walukhe whom she also tried to offer the money but he also refused." 
When he faced the committee, Walukhe distanced himself from Barasa's claims. He said the Kimilili lawmaker confided to him that he would have considered taking the bribe, only that it was "too little".
"I did not witness anything like money changing hands. I was not with Didmus. He was sitting on the Opposition side while I was seated on the Government side. The House has CCTV cameras which can show how we sat," Walukhe said. 
"When I asked him a while ago, he said he would have taken the money if it was Sh100,000". 
Odanga said he was approached by Kuresoi South MP Joseph Tonui who directed him to a room where the money was being dished out.
"I was at the new restaurant having lunch with two of my constituents when he approached me and told me to take the money so as to reject the report. He said it was Sh20,000," Odanga said. 
Muturi directed that David Gikaria (Nakuru East), Joseph Oyula (Butula), Rehab Mukami (Nyeri), Tonui and Gedi appear before the committee on Tuesday next week to shed more light on the matter. The five were adversely mentioned by their colleagues who testified.
See also: MPs deny reports linking them to sugar report bribery, say it is progapanda
More: Fireworks over sugar as MPs reject report
TENDER NO. 28/KBC/2020-2021 FENCING OF KENYA BROADCASTING CORPORATION'S PARCEL OF LAND IN NYALENDA (KISUMU). – KBC
Follow us on Social Media
Suluhu: Closer ties for Kenya and Tanzania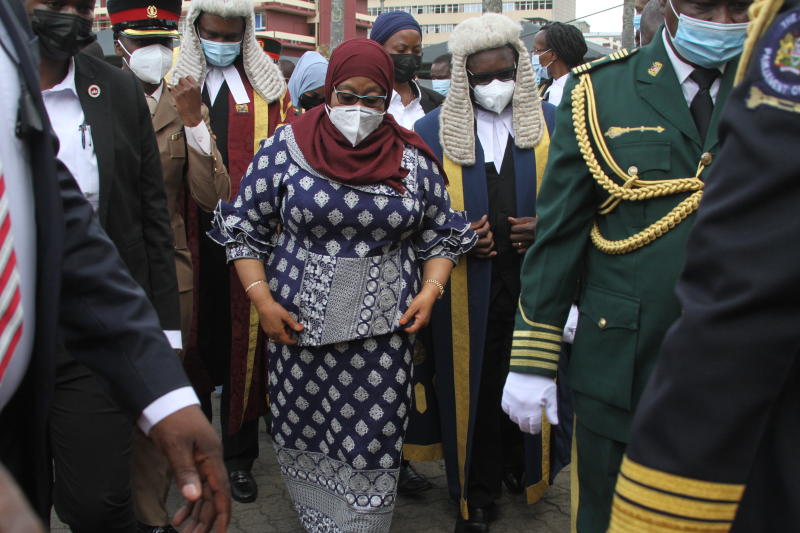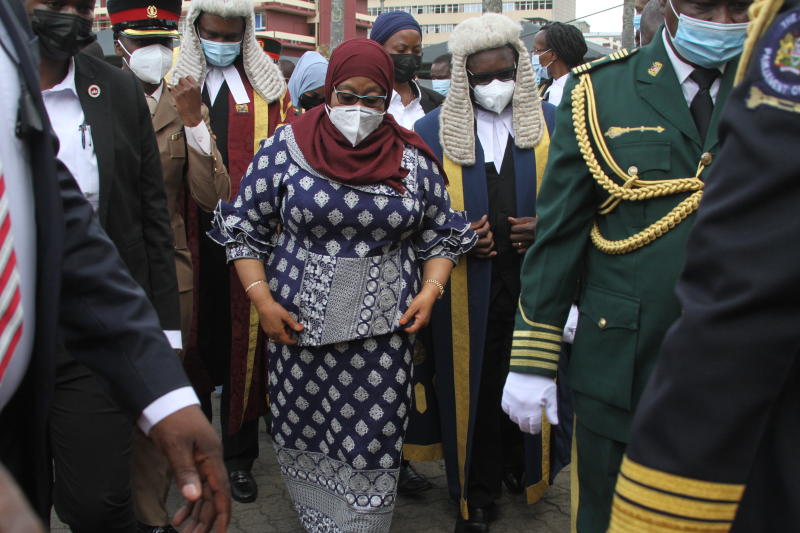 ?President Samia Suluhu's address to Parliament was a masterclass in charm, punctuated by periodic applause and stomping of feet by Kenyan lawmakers.
Covid-19 deaths, hospitalizations soar among youth in Americas – KBC
Hospitalizations and deaths of younger people are surging as the COVID-19 pandemic accelerates across Latin America and the Caribbean, Pan American Health Organization (PAHO) Director Carissa Etienne said on Wednesday.
"Adults of all ages – including young people – are becoming seriously ill. Many of them are dying," Etienne said at her daily press briefing as quoted in a PAHO release.
In Brazil, mortality rates doubled among those younger than 39, quadrupled among those in their 40s, and tripled for those in their 50s, between December 2020 and March 2021, she said.
"For much of the pandemic, our hospitals were filled with elderly COVID patients, many of whom had pre-existing conditions that made them more susceptible to severe disease," Etienne said. "But look around intensive care units across our region today. You'll see they're filled not only with elderly patients, but also with younger people."
Get breaking news on your Mobile as-it-happens. SMS 'NEWS' to 20153

Etienne urged hospitals in the region to increase the size of intensive care units (ICU) in anticipation that the trend will continue, while warning that expansion of ICUs cannot continue indefinitely.
As a result, she urged nations to double down on prevention measures such as lockdowns and facemasks.
Tell Us What You Think