Morticians blamed for missing Adam's apple
Morticians at the Kenyatta University Funeral Home have been blamed over the missing Adam's apple of a Kiambu businessman.
A report from the DCI before Kiambu principal magistrate Justus Kituku yesterday showed Macharia Muriu, 43, committed suicide in his house in Gitamaiyu village, Kiambu, on June 19. Police documented the scene before transferring the body to KU Funeral Home for preservation and postmortem.
A postmortem was conducted on June 22 by pathologists Dorothy Njeru, Peter Muriuki and Fredrick Okinyi. They concluded the cause of death was due to neck compression from hanging, with suspected chemical poisoning.
Later the family disputed the results and filed a suit to have a second postmortem to establish if the cause of death was suicide or murder.
The second postmortem was conducted on July 4, by Chief Government Pathologist Johansen Oduor who led a team of four. They included the three pathologists who conducted the first postmortem and Prof Kiama Wangai. They concluded the cause of death was due to compression to the neck. The Adam's apple was missing.
See also: Ex-state pathologist denies stealing heart
The investigations showed Ngunjiri Blaise, a receptionist at the Funeral Home, confided in police after the issue of missing body parts was raised. He said inquired from the morticians what had transpired and in response, they hinted a part resembling the one missing had been found and were in the process of putting it back.
The DCI recommended the two morticians of the funeral home be blamed, saying they unprofessionally handled the internal organs and negligently performed their duties, violating the Anatomy Act.
Last month, the court ordered Kiambu DCIO Paul Wambugu to investigate the whereabouts of the missing body parts and the cause of death. Kiama, a forensic pathologist, said the missing body parts are key in establishing whether Muriu committed suicide or was strangled. Lawyer John Gikenye for the family has filed an application at the High Court after magistrate Kituku ruled the body of Muriu be released to the family for burial, despite missing organs.
Student almost missed national test due to illness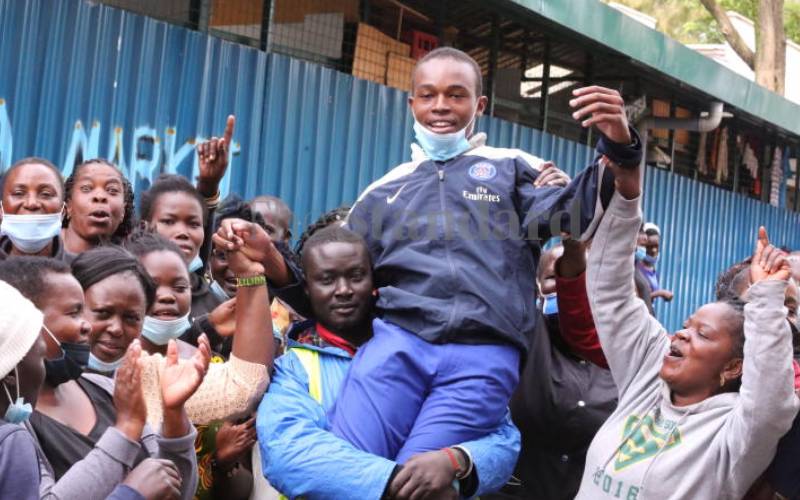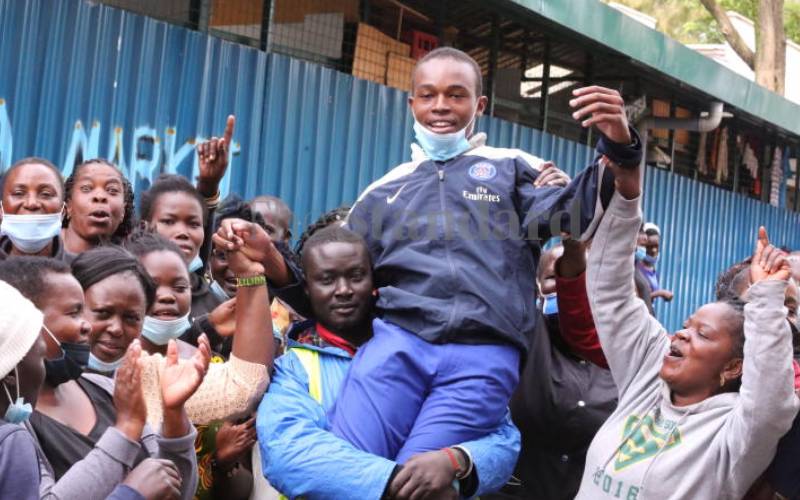 Towards the end of 2020, Henry Madaga was down with complications related to ulcers.
Why Kenya's Silicon Savannah dream has turned into a mirage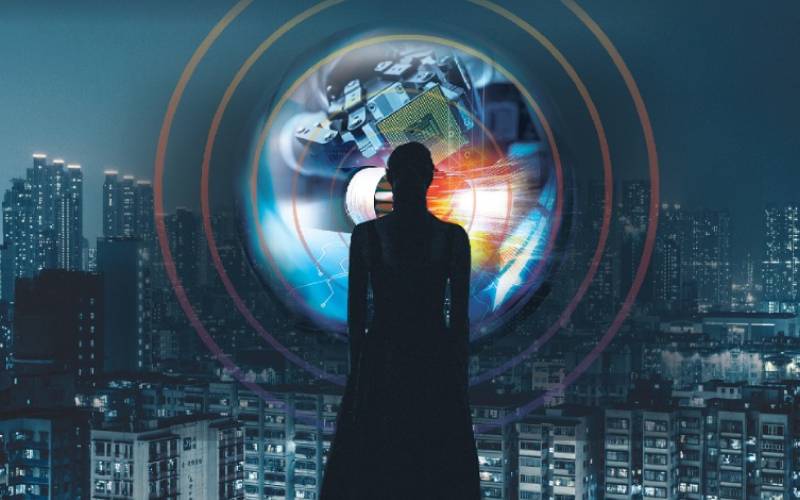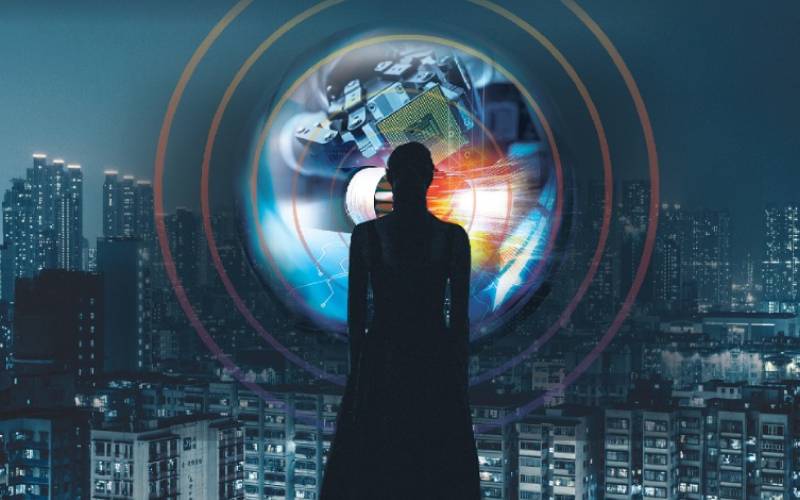 It was to take on Bangalore – the centre of India's high-tech industry – and America's Silicon Valley.
Family in agony after kin went missing in 'police custody'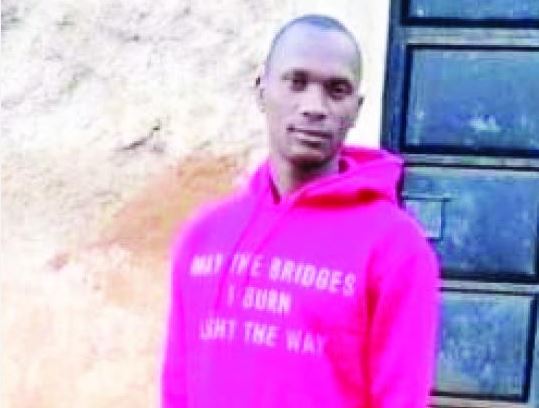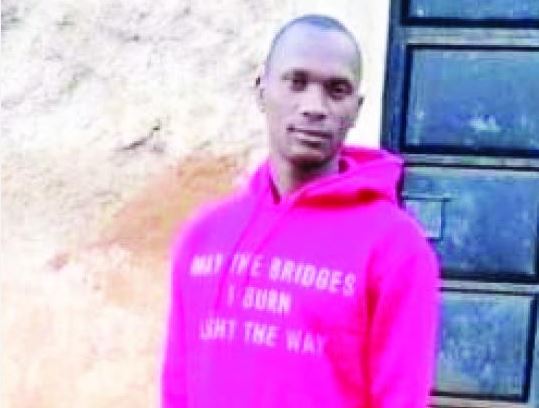 Joseph Maina, 28, who has been missing since February 11. [Courtesy]
A man said to have been engaging in criminal activities in Kitale has been missing since he was reportedly arrested by police three months ago.
 
Joseph Maina's family say their kin was arrested at a hotel in Kitale and has not been seen since then.
The family further claims to have surrendered a police uniform and a baton, which they allege were given to Maina by a police corporal at Matisi to use in executing crime.
Kitale West OCPD Patrick Lobolia said they are yet to retrieve CCTV data from the hotel where Maina was picked from.
At the same time, the police boss denied allegations that officers lease out police uniforms and firearms to civilians who use them in criminal activities.
"None of our officers can give civilians uniforms to use to commit crime. That is a serious offence and action will be taken against any officer doing so."
Take a quick survey and help us improve our website!
Take a survey
The family said they suspect the delay to retrieve data from the hotel was a tactic to destroy evidence.
Independent Police Oversight Authority Chairperson Anne Makori said they were investigating the matter with a view of establishing if there was police involvement in the disappearance.
Maina, 28, went missing in February this year after he was invited to a hotel by people suspected to be police officers, a stone's throw away from the County Commissioner's offices in Kitale.
A boda boda rider, Patrick Ambai, said Maina approached him at Matisi stage and requested to be dropped at the hotel. He instructed him to wait for him as he wanted to be dropped back to his work place.
"It was around 10am when I saw Maina step out of the hotel while handcuffed and accompanied by two men. He was led to a waiting car and driven off," Ambai said of what transpired that day.
He informed Maina's brother Samuel Wanyui.
Yesterday, Wanyui told The Standard that he alerted Maina's wives about the incident. Lucy Shilakho, the second wife, said they were with her husband that morning before she travelled to visit her parents.
"When I learnt that my husband had been arrested, I immediately travelled back to Kitale. I went to Kitale Police Station to find out why he had been arrested, but there were no such records," said Shilakho.
On February 12, Shilakho and Wanyui reported Maina's disappearance at Kitale Police Station and from that day, the family has searched various police stations and morgues in vain.
Shilakho said after the family was unable to trace her husband, she took the police jacket and baton and handed them to IPOA regional offices in Eldoret.
She claimed the police jacket was given to her husband by an officer at Matisi station, who frequented their house.
She explained how on several occasions the officer could come to their house at night and request Maina to accompany him to some missions, which she later discovered were linked to crime.