More tourist hotels to reopen this week : The Standard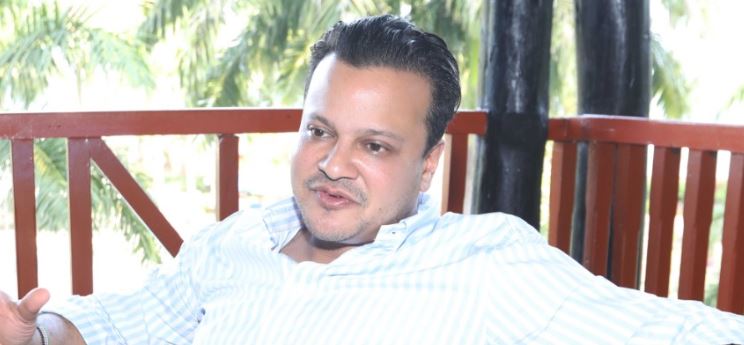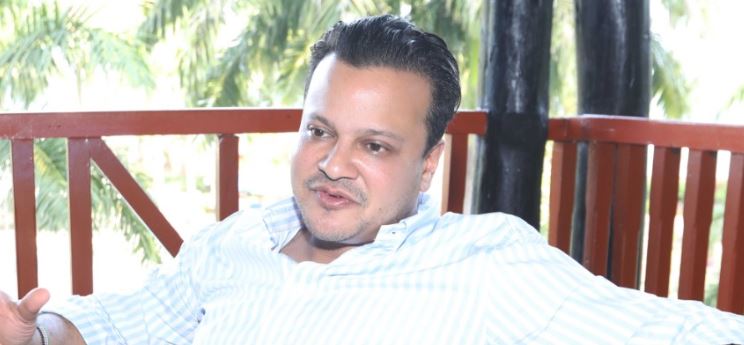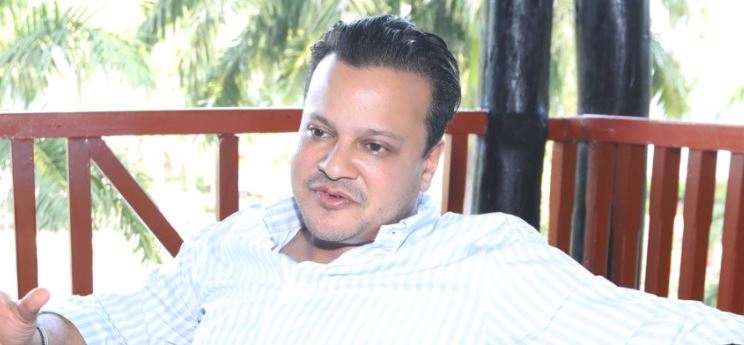 As lockdown restrictions in key source markets in Europe begin to ease, star rated hotels at the Kenyan Coast eyeing both local and international guests have set up re-opening dates.
In South Coast, five star Diani Reef Beach Resort & Spa hotels has confirmed that it shall be opening its doors to guests on Friday.
"We have used the last three months to carry out refurbishments and upgrades to the property," Mr Bobby Kamani, Managing Director said.
Kamani added that they have enquiries from regular hotel guests who are long stay clients ,some of whom want to check in on August 1 this year.
SEE ALSO: Coronavirus leaves Spain's interior a tourist desert
He said that they have taken all the necessary steps as prescribed by the Health Ministry to ensure that all their guests and staff remain safe from Covid-19 infections.
"As long as every Kenyan and visitors to this magnificent country remains individually responsible by taking all necessary precautions and as long as the hospitality industry strictly adheres to protocols already in place by Health Ministry ,tourism can once again thrive in Kenya. We remain hopeful and optimistic," Kamani said.
The Baobab Beach Resort also in the South will be opening its doors to guests on August 1 according to General Manager, Silvester Mbandi said.
"We have been working on finalising all the standard operating procedures and protocols .We will share more on our future plans under the new normal," Mbandi said.
In Mombasa County, the management of Plaza Beach Hotel, a three star boutique hotel announced it has tested all its hotel workers prior to opening later in the week.
"After we certify all our staff are free of Covid-19, we shall train them on the new operating procedures to align them with set standards in a post Covid- 19 era ," Denis Gwaro, General Manager said.
The Kenya Association of Hotelkeepers and Caterers (KAHC) Coast branch Executive officer, Dr Sam Ikwaye said that hotels reopening brings hope not just for the economic recovery across the country but for needed holiday.
SEE ALSO: With no tourists so far, airline grounds planes
"The announcement by President Uhuru Kenyatta that local flights can start operations this week to be followed next month by international flights is welcome news to the hospitality industry that has suffered heavily as a result over the past few months," Ikwaye said.
World Bank pushes G-20 to extend debt relief to 2021
World Bank Group President David Malpass has urged the Group of 20 rich countries to extend the time frame of the Debt Service Suspension Initiative(DSSI) through the end of 2021, calling it one of the key factors in strengthening global recovery.
"I urge you to extend the time frame of the DSSI through the end of 2021 and commit to giving the initiative as broad a scope as possible," said Malpass.
He made these remarks at last week's virtual G20 Finance Ministers and Central Bank Governors Meeting.
The World Bank Chief said the COVID-19 pandemic has triggered the deepest global recession in decades and what may turn out to be one of the most unequal in terms of impact.
People in developing countries are particularly hard hit by capital outflows, declines in remittances, the collapse of informal labor markets, and social safety nets that are much less robust than in the advanced economies.
For the poorest countries, poverty is rising rapidly, median incomes are falling and growth is deeply negative.
Debt burdens, already unsustainable for many countries, are rising to crisis levels.
"The situation in developing countries is increasingly desperate. Time is short. We need to take action quickly on debt suspension, debt reduction, debt resolution mechanisms and debt transparency," said Malpass.
ALSO READ:Global Economy Plunges into Worst Recession – World Bank
Kenya's Central Bank Drafts New Laws to Regulate Non-Bank Digital Loans
The Central Bank of Kenya (CBK) will regulate interest rates charged on mobile loans by digital lending platforms if amendments on the Central bank of Kenya Act pass to law. The amendments will require digital lenders to seek approval from CBK before launching new products or changing interest rates on loans among other charges, just like commercial banks.
"The principal objective of this bill is to amend the Central bank of Kenya Act to regulate the conduct of providers of digital financial products and services," reads a notice on the bill. "CBK will have an obligation of ensuring that there is fair and non-discriminatory marketplace access to credit."
According to Business Daily, the legislation will also enable the Central Bank to monitor non-performing loans, capping the limit at not twice the amount of the defaulted loan while protecting consumers from predatory lending by digital loan platforms.
Tighter Reins on Platforms for Mobile Loans
The legislation will boost efforts to protect customers, building upon a previous gazette notice that blocked lenders from blacklisting non-performing loans below Ksh 1000. The CBK also withdrew submissions of unregulated mobile loan platforms into Credit Reference Bureau. The withdrawal came after complaints of misuse over data in the Credit Information Sharing (CIS) System available for lenders.
Last year, Kenya had over 49 platforms providing mobile loans, taking advantage of regulation gaps to charge obscene rates as high as 150% a year. While most platforms allow borrowers to prepay within a month, creditors still pay the full amount plus interest.
Amendments in the CBK Act will help shield consumers from high-interest rates as well as offer transparency on terms of digital loans.
SEE ALSO: Central Bank Unveils Measures to Tame Unregulated Digital Lenders
Scope Markets Kenya customers to have instant access to global financial markets
NAIROBI, Kenya, Jul 20 – Clients trading through the Scope Markets Kenya trading platform will get instant access to global financial markets and wider investment options. 
This follows the launch of a new Scope Markets app, available on both the Google PlayStore and IOS Apple Store.
The Scope Markets app offers clients over 500 investment opportunities across global financial markets.
The Scope Markets app has a brand new user interface that is very user friendly, following feedback from customers.
The application offers real-time quotes; newsfeeds; research facilities, and a chat feature which enables a customer to make direct contact with the Customer Service Team during trading days (Monday to Friday).
The platform also offers an enhanced client interface including catering for those who trade at night.
The client will get instant access to several asset classes in the global financial markets including; Single Stocks CFDs (US, UK, EU) such as Facebook, Amazon, Apple, Netflix and Google, BP, Carrefour;  Indices (Nasdaq, FTSE UK), Metals (Gold, Silver); Currencies (60+ Pairs), Commodities (Oil, Natural Gas).
The launch is part of Scope Markets Kenya strategy of enriching the customer experience while offering clients access to global trading opportunities.
Scope Markets Kenya CEO, Kevin Ng'ang'a observed, "the Sope Markets app is very easy to use especially when executing trades. Customers are at the heart of everything we do. We designed the Scope Markets app with the customer experience in mind as we seek to respond to feedback from our customers."
He added that enhancing the client experience builds upon the robust trading platform, Meta Trader 5, unveiled in 2019, enabling Scope Markets Kenya to broaden the asset classes available on the trading platform.