Mombasa teacher lines up for Sh100 million world's best teacher prize – Nairobi News
Linah Anyango a Biology and Chemistry teacher from Changamwe secondary school, Mombasa, has been named in the top 50 shortlist for the Sh100 million Global Teacher Prize 2020.
Anyango and other finalists were shortlisted from more than 12,000 nominations and applications from over 140 countries around the world.
The Varkey Foundation Global Teacher Prize 2020 in partnership with UNESCO award is in its sixth year and is the largest prize of its kind. Last year, it was won by Kenyan science teacher Peter Tabichi.
The Global Teacher Prize was set up to recognise one exceptional teacher who has made an outstanding contribution to the profession as well as to shine a spotlight on the important role teacher's play in society.
By unearthing thousands of stories of heroes that have transformed young people's lives, the prize hopes to bring to life the exceptional work of millions of teachers all over the world.
Another Kenyan was shortlisted
After the announcement, 2019 Global Teacher Prize 2019 winner Tabichi, said that he was proud that another Kenyan was shortlisted.
"I am so proud that a Kenyan teacher has been shortlisted for the Global Teacher Prize 2020. Winning the prize last year was such an honour, but more than that it was a tremendous platform to help me promote STEM learning among young people in Africa. Linah Anyango is doing just that in the incredible work she does every day and I wish her all the best this year," he said.
Anyango determined to do all she could to turn around the sense of hopelessness and low self-esteem felt by so many of the students at her school when she arrived 10 years ago.
She started a cultural music club which enabled the students to open up, share and appreciate each other's culture and the beauty in their diversity, thus promoting peace among them and reducing radicalisation.
The top 50 shortlisted teachers are narrowed down to 10 finalist teachers by a Prize Committee, with that result announced in June 2020.
The winner will then be chosen from the 10 finalists by the Global Teacher Prize Academy.
All 10 finalists will be invited to London for the Award ceremony at the Natural History Museum on Monday 12 October 2020, where the winner will be announced live on stage.
Comments
comments
China's mask boom takes fabric away from nappy makers
China's ramp-up of mask production to counter the coronavirus outbreak has claimed unlikely victims — nappies, wet wipes and sanitary towels that are made with the same raw materials.
Manufacturers say textiles such as nonwoven fabric have been in short supply from being diverted to the more lucrative mask business, leaving producers of hygiene products high and dry.
Some firms have been forced to halve production or hike prices, with the industry expressing concern over the future of supply lines.
As the coronavirus pushed China into lockdown after surfacing in the central city of Wuhan in December, leaders embarked on a massive effort to produce enough masks for overwhelmed medical staff and the country's 1.4 billion people.
But with everyone from carmakers to garment factories switching to mask production to meet demand, the cost of raw materials spiked, with no quick end in sight as the pandemic continues to wreak havoc worldwide.
"It's not that we lack the capacity for production, but the costs are extremely high," said Huang Tenglong, deputy general manager of diaper maker Fujian Time and Tianhe Industrial Co.
"In January, the raw material for our diapers cost around 13,000 yuan ($1,820 per tonne) but at its peak, it went up to 140,000 or 150,000 yuan," he told AFP, referring to a period late last month as global demand for masks surged.
Lin Yanting, deputy general manager of another nappy-maker DaddyBaby, said the cost of non-woven fabric remains around 50,000-60,000 yuan per tonne.
"A diaper uses more material than a mask but… I will only turn a profit if I use (the fabric) for a mask," he said.
"In this environment, a lot of smaller producers cannot sustain… This affects people making sanitary pads, diapers, facial masks and other nonwoven fabric-based products."
Huang's firm, which employs around 400 staff, has halved its nappy production, reduced the range of products it makes and increased the sale price by up to 20 percent.
Some clients continue making purchases with fewer orders but more have paused completely, he said.
"I definitely hope that the pandemic will be over soon. Although we can produce protective gear as well, (the situation) is actually damaging to the overall economic system," he said.
"At the end of it, we may have lost our main business," he added, referring to hygiene products.
Shen Shengyuan, deputy general manager of nappy-maker New Yifa Group, said although his company has tried sourcing raw materials from abroad, air freight is a problem and a shipping time of over two weeks would be too long.
He said New Yifa had been taking fewer new orders and was struggling to fulfil existing ones because of short supplies.
Lin added that DaddyBaby is producing nappies at a loss now with the high costs, making up the shortfall with profits from its new mask production lines set up during the outbreak — an attempt to maintain stability in the market.
A manager surnamed Yang at Jiaxuan Household Items said it was "impossible" to obtain nonwoven fabric for other uses such as in household products, adding that her company had put production of other items on hold to make masks.
Shen said he was "worried" about an impact on supplies outside China.
"We simply haven't been able to produce the goods," he said, adding that half the company's non-mask production used to be exported.
"Customers have been negotiating with us, saying they need us to step up production."
But he estimates suppliers make 10 times more profit by putting raw materials to use in masks than nappies.
China Youth Daily reported that as of April 4, some 69,000 companies in China were involved in the mask business, with 19,000 of these coming into the picture after January 25 — days after Wuhan went into lockdown and the country saw growing restrictions to curb the virus spread.
The report added that China's daily mask output has reached 450 million, compared with more than five billion for all of 2019.
Suppliers have been hard-pressed to meet demand.
"They have sufficient reason as well, saying local governments have requested for them to shift production to key anti-epidemic material," Shen said.
He told AFP: "It is not a problem with our production capacity, but an issue with suppliers and China's entire industrial chain."
Comments
comments
WHO halts trials of hydroxychloroquine over safety fears
Testing of the malaria drug hydroxychloroquine as a possible treatment for coronavirus has been halted because of safety fears, the World Health Organization (WHO) says.
Trials in several countries are being "temporarily" suspended as a precaution, the agency said on Monday.
It comes after a recent medical study suggested the drug could increase the risk of patients dying from Covid-19.
President Donald Trump has said he is taking the drug to ward off the virus.
Get breaking news on your Mobile as-it-happens. SMS 'NEWS' to 20153

The US president has repeatedly promoted the anti-malarial drug, against medical advice and despite warnings from public health officials that it could cause heart problems.
Last week, a study in medical journal The Lancet said there were no benefits to treating coronavirus patients with hydroxychloroquine, and that taking it might even increase the number of deaths among those in hospital with the disease.
Hydroxychloroquine is safe for malaria, and conditions like lupus or arthritis, but no clinical trials have recommended its use for treating Covid-19.
The WHO, which is running clinical trials of various drugs to assess which might be beneficial in treating the disease, has previously raised concerns over reports of individuals self-medicating and causing themselves serious harm.
On Monday, officials at the UN health agency said hydroxychloroquine would be removed from those trials pending a safety assessment.
The Lancet study involved 96,000 coronavirus patients, nearly 15,000 of whom were given hydroxychloroquine – or a related form chloroquine – either alone or with an antibiotic.
The study found that the patients were more likely to die in hospital and develop heart rhythm complications than other Covid patients in a comparison group.
The death rates of the treated groups were: hydroxychloroquine 18%; chloroquine 16.4%; control group 9%. Those treated with hydroxychloroquine or chloroquine in combination with antibiotics had an even higher death rate.
The researchers warned that hydroxychloroquine should not be used outside of clinical trials.
Comments
comments
Kenya: 72 More Test Positive to COVID-19 in Kenya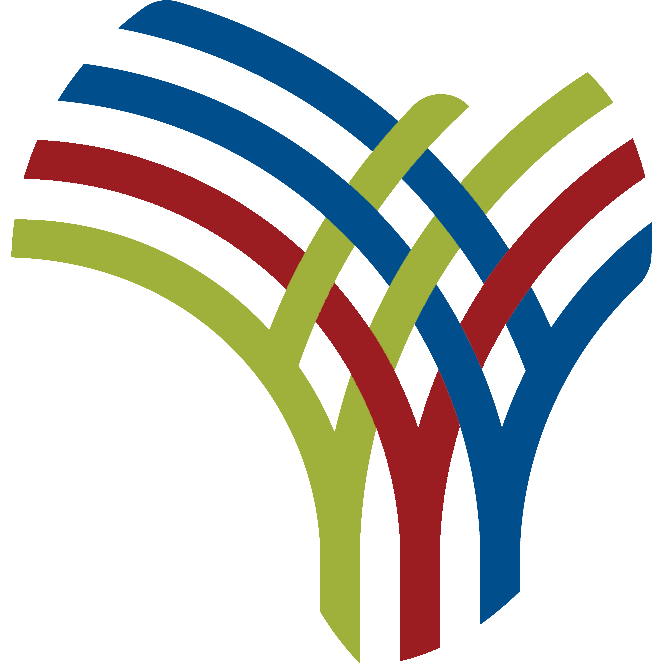 Kenya's Covid-19 confirmed cases on Monday jumped to 1,286 after 72 individuals tested positive for virus in the last 24 hours.
Speaking at Afya House on Monday, Health CAS Dr Mercy Mwangangi said of these new cases, 70 are Kenyans while the other two are from Somalia and Uganda.
NAIROBI CASES
Forty four of these cases are male while 28 are female aged between 12 and 78 years.
Dr Mwangangi said the results are from 2,711 samples taken during that period bringing the total samples tested in the country to 61,971.
Nairobi county accounted for 52 cases, Mombasa recorded 11, Kiambu seven while Isiolo and Turkana one each, with the latter becoming the latest county to record a case.
In Nairobi, Langata recorded the highest number with 21 cases, Dagoretti North 15, Kamukunji and Kibra four each, Kasarani three while Embakasi East had two cases. A cases each was recorded in Dagoretti South, Makadara and Mathare.
RECOVERIES
At the same time, nine more patients have recovered from the disease raising the total number of recoveries to 402.
Meanwhile, one patient died of the disease with total fatalities now standing at 52.
"Unfortunately, one more person has died and this means we have now lost 52 patients," said the CAS.
Dr Mwangangi at the same time called on Kenyans to maintain a healthy diet at this time to help in the fight against Covid-19.
Globally, since the first case of Covid-19 was reported in China in December 2019, the cases have soared to 5,524,797 which included 2,315,832 recoveries and 347,097 deaths.
Comments
comments