MoH launches Kenya Cancer Policy 2019-2030 document – KBC
The Ministry of Health has Friday launched the Kenya Cancer Policy 2019-2030 and the Breast Cancer Screening Pilot Report.
Recognizing the burden of cancer in the country, President Uhuru Kenyatta on 1st August 2019 directed the Ministry of Health to develop a cancer policy to address the growing burden of the disease to the country.
The Cancer Policy document provides a framework on how to comprehensively manage cancer in the country through the systematic implementation of evidence-based interventions in the area of care.
While launching the policy and breast cancer pilot report, CAS Dr Rashid Aman said the Ministry has put in place deliberate efforts to improve access to cancer services in line with the Universal Health Coverage agenda.
Get breaking news on your Mobile as-it-happens. SMS 'NEWS' to 20153

"Through the Managed Equipment Service (MES), the Ministry has availed x-ray, CT-SCAN equipment, ultrasound and mammography machines to the counties to boost cancer diagnosis."
In collaboration with the counties, the Ministry has established 10 county chemotherapy centres which are all operational and fully functional.
Aman said that his Ministry has continued to support these centres with appropriate cancer drugs, especially during this period of the COVID-19 pandemic.
"I want to urge our cancer patients on active treatment as well as those on follow up to embrace and utilize these service," Aman said.
The CAS also said that Kenyatta University Teaching Referral and Research Hospital was recently operationalised.
"Five additional radiotherapy centres are being set up in Moi Teaching and Referral Hospital, Nakuru County Referral Hospital, Mombasa County Referal Hospital, Garissa County and Kisii County," Aman said.
Focusing on the maxim that prevention better than cure, the Ministry in addition launched the Human Papillomavirus (HPV) vaccine to prevent cervical cancer.
The HPV vaccine is targeting 10-year-old girls.
"I, therefore, want to encourage parents to take their girls for vaccination at their nearest health facility."
The Ministry has also developed and disseminated the  National Cancer Screening Guidelines to all the 47 counties.
According to the "Breast Health Awareness Campaign" launched, it revealed that Breast Cancer is the leading type of cancer in Kenya with about 6,000 new cases every year.
Comments
comments
State earmarks Kshs 15B for fisheries development in counties – KBC
The government plans to invest fifteen billion shillings to revive aquaculture farming in fifteen counties. 
Through the initiative the government intends to double the current per capita fish consumption in the country from the current 4.5 kg per annum to over 10 kg per year in the next ten years. 
Fisheries Principal Secretary Prof. Muchemi Ntiba says the government will assist farmers with 70% of seed money while the farmers will be required to cough the remaining 30%.
In 2009 the government identified aquaculture as a key economic enabler under the economic stimulus programme. 
Get breaking news on your Mobile as-it-happens. SMS 'NEWS' to 20153

However poor execution strategies and mismanagement of the project led to the failure of the well-thought-out initiative. 
Last year the government launched a ten year agriculture sector transformation and growth strategy whereby the fisheries and aquaculture sub-sectors have been identified as critical in boosting food security.
Under the programme small-scale fish farmers will benefit from 15 billion shillings kitty which is partly funded by the government and the International Fund for Agricultural Development IFAD. 
Fisheries Principal Secretary Muchemi Ntiba says the counties identified are in Mt Kenya and the Western Kenya counties.
Ntiba says the project will create opportunities for over 35,500 households across the value chain and help double fish production. 
Currently Kenya produces 170 thousand metric tonnes of fish and an annual consumption of 600,000 metric tons.
Tell Us What You Think
Comments
comments
Hoteliers want 2020 license operating fees waived – KBC
With the resumption of domestic flights, hoteliers at the Coast are appealing to the county government to waive 2020 license operating fees to support tourism recovery efforts. 
Kenya Coast Tourism Association Chair Victor Shitaka further wants the government to ease some safety protocols for international tourists expected to trickle in from next month. 
Hoteliers estimate that at least 10 billion shillings have already been lost in just three months when cessation of movement was enforced.
Public beaches still remain closed to local tourists, a worrying situation particularly for most operators along the coastline with the resumption of domestic air travel as well as SGR train operations, stakeholders in the hospitality industry say they have adhered to the outlined health safety protocols, noting a revision of promotional rates to attract business activities.
Get breaking news on your Mobile as-it-happens. SMS 'NEWS' to 20153

However, the silver lining has been met with a backlash. 
Hotel owners claim they are unable to pay their yearly license operating fee.
The players also lament that some of the safety measures in place will discourage revelers from accessing their facilities.
Kenya Coast Tourism Association Chair Victor Shitaka is appealing for facilitation from the government to cushion the industry further before international tourism kicks in
Tell Us What You Think
Comments
comments
British Airways retires its Boeing 747 fleet : The Standard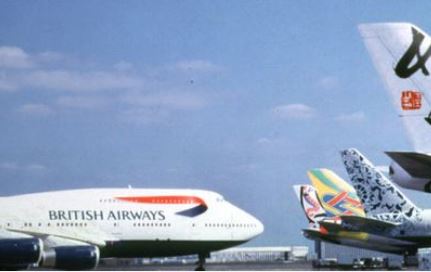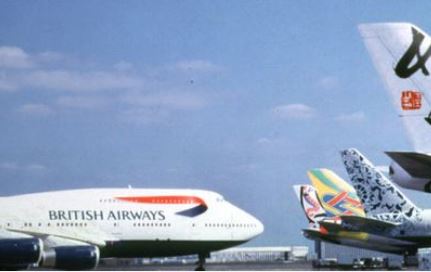 British Airways has retired its Boeing 747 fleet with immediate effect.
The airline has used the craft since July 1989 and is currently the world's biggest operator of the 747-400 model.
It was planning to retire the fleet of 31 craft in 2024 but its end has been hastened by coronavirus.
The company said: "It is with great sadness that we can confirm we are proposing to retire our entire 747 fleet with immediate effect.
SEE ALSO: Iran agency says chain of errors caused Ukrainian plane crash
"It is unlikely our magnificent 'queen of the skies' will ever operate commercial services for British Airways again due to the downturn in travel caused by the Covid-19 global pandemic.
"While the aircraft will always have a special place in our heart, as we head into the future we will be operating more flights on modern, fuel-efficient aircraft such as our new A350s and 787s, to help us achieve net-zero carbon emissions by 2050."
British Airways operated the plane, powered to a top speed of 614mph by four Rolls-Royce engines, to destinations in China, the US, Canada and Africa.
UK airlines have struggled to cope with the collapse in demand caused by the coronavirus crisis, with easyJet, British Airways and Virgin Atlantic all announcing job cuts and reduced operations.
Meanwhile, demand for air travel will take longer to return to pre-pandemic levels than initially expected, according to the latest industry forecast.
SEE ALSO: Broke pilots 'forced to skip meals' want airline dissolved
Trade body ACI Europe, which represents European airports, said it does not expect passenger numbers to recover until 2024, one year later than it predicted in May.
This comes after figures for June show the increase in air travel following the easing of coronavirus restrictions has been slower than anticipated.
Passenger traffic across European airports last month was down 93 per cent compared with June 2019.
This was an improvement on the 98 per cent year-on-year decline recorded in May, but highlights how far the industry has to go to recover from the pandemic.
Comments
comments