Modi calls for calm as Delhi riots kill 20 » Capital News
By AGENCE FRANCE PRESSE, NEW DELHI, India, Feb 26 – Indian Prime Minister Narendra Modi called for calm Wednesday after Delhi's worst sectarian violence in decades left at least 20 people dead and calls for a military curfew.
This week's battles between Hindus and Muslims have seen mobs armed with swords, guns and acid raze a northeastern district of the Indian capital.
The clashes, which also left almost 200 injured, were triggered by protests against a citizenship law seen by many critics as anti-Muslim and part of Modi's Hindu nationalist agenda.
They exploded into brutal violence on Monday and Tuesday, with residents forced to flee their homes after seeing their homes destroted and a mosque attacked.
"I appeal to my sisters and brothers of Delhi to maintain peace and brotherhood at all times. It is important… calm and normalcy is restored at the earliest," Modi tweeted on Wednesday.
Delhi's chief minister, Arvind Kejriwal, a political opponent, called for the army to be deployed and for a curfew to be imposed over the flashpoint areas.
"Police, despite all its efforts, (are) unable to control situation and instil confidence," Kejriwal tweeted.
Fear, anger
Sunil Kumar, the director of the hospital where many of the wounded were taken, told AFP on Wednesday that almost 60 had gunshot injuries.
On Wednesday morning residents cleaned out the blackened interior of a trashed mosque, including a charred Koran, burned out during the violence in the Ashok Nagar area.
A video circulated on social media and verified by AFP showed men ripping off the muezzin's loudspeaker on top of the mosque's minaret and installing a Hindu religious flag.
Locals accused the police of doing nothing to help – or worse.
"We tried to make many calls to the police… that people are entering our neighbourhoods chanting 'Jai Shree Ram'," said Naeem Malik, referring to a popular Hindu chant.
"But police did not help us at all. We tried to save the women at the protest site but instead policemen started beating us up," Malik said, showing wounds on his leg and hands.
Elsewhere a fire engine tried to put out blazes from the previous night, the air thick with smoke from still-smouldering cars, motorbikes, shops and homes.
"They say we are not Indians but we are Indians by blood," Farhat, 22, a student in Islamic studies, said in her father's shop as police looked on.
"We are afraid, we left our homes. There is no police in the streets at night, just during the day."
The area is home to mostly poorer economic migrants living in many shanty neighbourhoods, and some fled on Wednesday ahead of more expected clashes.
"It is better to leave than to stick around here. Why would we want to die here?," a tailor told AFP, adding that he was returning home to his village in northern India.
'Politics of hate'
The unrest comes amid growing concerns at home and abroad about the direction of India and the future of its 200 million Muslims since Modi's Hindu nationalist BJP swept to a second term last year.
Sonia Gandhi, president of the opposition Congress party, on Wednesday accused BJP figures of giving "inflammatory speeches spreading an atmosphere of hatred and fear", including in Delhi city elections this month.
Congress "appeals to the people to reject the politics of hate," Gandhi said, calling Home Minister Amit Shah, Modi's close ally, "responsible" for the riots.
Since winning a second term, Modi's government has revoked the partial autonomy of Kashmir, India's only Muslim-majority state, and said it wants to conduct a nationwide citizens' register to weed out "infiltrators".
Together with the citizenship law, which fast-tracks claims for persecuted non-Muslim religious immigrants, this has stoked fears that Modi's master plan is to remould India as a Hindu nation, something he denies.
The citizenship law has sparked months of nationwide protests as well as clashes that killed more than 25 people in December.
In recent weeks sit-ins, mostly by women, have sprung up.
The flare-up in violence occurred as US President Donald Trump visited India and held talks with Modi in Delhi on Tuesday. But Trump left as scheduled on Tuesday and his visit was not visibly interrupted by the violence.

Post Views:
67
Comments
comments
Canada's Trudeau rejects inviting Russia to G7 summit » Capital News
Ottawa, Canada, Jun 2 – Canadian Prime Minister Justin Trudeau on Monday rejected Russia's participation in a coming summit of the G7 nations, despite host US President Donald Trump wanting to invite Moscow.
"Russia was excluded from the G7 after it invaded Crimea a number of years ago," Trudeau told reporters.
"Its continued disrespect and flaunting of international rules and norms is why it remains outside of the G7 and will continue to remain out," he added.
On Saturday Trump said he would postpone the planned June summit of leaders from the United States, Germany, Britain, Canada, France, Italy and Japan after German Chancellor Angela Merkel said she would not be coming, citing the coronavirus pandemic.
Trump said he could try again in September, and invite other countries including Russia to join the meeting.
"I don't feel that as a G7 it properly represents what's going on in the world. It's a very outdated group of countries," Trump said.
He said he would like to invite Russia, South Korea, Australia and India to join an expanded summit in the fall.
The Kremlin said Monday that Trump had called President Vladimir Putin and discussed his plan to hold a rescheduled G7 "with possible invitation of the leaders of Russia, Australia, India and South Korea."
Trudeau though flatly rejected that prospect.
"It's really important to keep holding these meetings and making sure that we are we are coordinating internationally in this time of crisis," he said.
Russia was expelled from what was previously the G8 in 2014 after invading and seizing Crimea from Ukraine and declaring it part of Russian territory.
Comments
comments
Kenya Truck Drivers Lose Jobs Due to COVID-19 Restrictions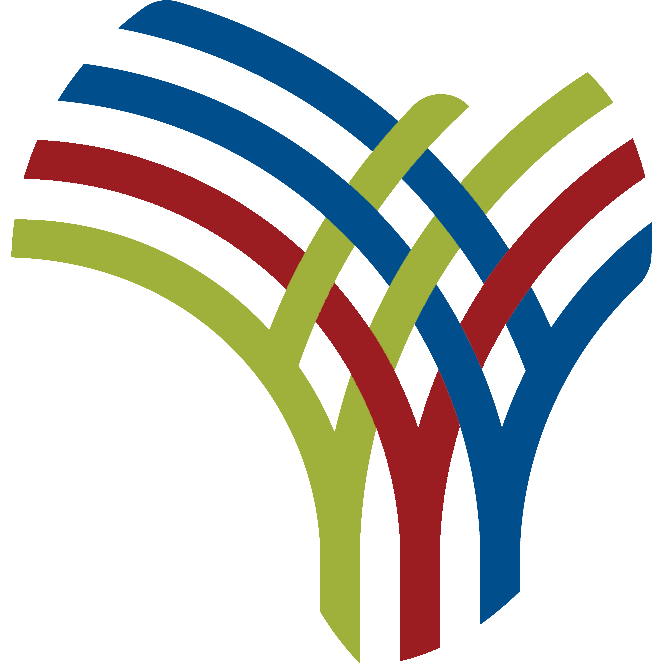 These days 40-year-old truck driver Bob Njagi has a lot of free time. He spends much of it meeting colleagues to talk about COVID-19.
Njagi's contract was terminated after it took too long to deliver goods because of coronavirus restrictions.
"All the goods we were moving to Kampala had to wait for over two weeks before they could cross to the other side. So, this means there is no business, and we are also out of work," he told VOA.
The father of three is finding life difficult since losing his job two months ago.
"We depend on work so that we can feed our families. If you don't work, you don't have money to feed your family," he said. "So it's that direct to us because if we cannot move our goods, if we cannot work, allowed to work how do we feed our families?
Long-distance truckers like Njagi are suspected of carrying coronavirus, which has stalled activities at borders in East Africa.
Duncan Mutunga, an employed truck driver, says coronavirus has made life difficult.
"At the border, every country has its restrictions. In Kenya, we have our challenges. Uganda has its challenge," he told VOA. "For example, when we arrive in Uganda, they confiscate our possessions, saying they are bringing corona and don't return them. It's a problem everywhere. "
The restrictions to limit the spread of the coronavirus in East African nations has forced some drivers to work overtime, says Mercy Ireri of Kenya Transport Association.
"It's forcing transport drivers to be behind the wheel for a very long period of time, and you find that these drivers are suffering from fatigue, and it's not a very good thing to have a fatigued driver on the road," she said. "So, we are still calling upon our governments to try and reorganize their measures so that they are favorable to our drivers."
Kenya's government spokesman, Cyrus Oguna, says truckers must live with these conditions as long as the virus is spreading.
"Every truck driver must be able to ensure he plans his journey well so that after 48 hours, he will have been issued with that corona-free certificate to be allowed to travel," Oguna told VOA.  "What that means is this, for those truck drivers that might test positive, then they will not be allowed to travel. Only those that are negative will be allowed to travel, and then 14 days again they must take another coronavirus test."
Governments in the region have agreed to work together and share the drivers' statuses as one way to ease the delay of goods.
Comments
comments
How Covid-19 has made hospitals 'no go zones' for some people – Nairobi News
Hospitals in Kenya have greatly felt the economic effects of Covid-19 with the sick now avoiding visiting medical facilities.
It is quite ironical that during the Coronavirus epidemic, when medical workers should be busy working in various medical facilities, some have lost their jobs.
COVID-19 TEST
Nairobi News spoke to some city dwellers who said that they are now completely avoiding visiting medical facilities until the situation is sorted out.
Mr Kevin Kibwage, who lives in Lang'ata, said that two weeks ago he felt sick but he avoided visiting any medical facility.
"I could not do that because I feared that they would force me into taking a Covid-19 test which is what everyone is currently afraid of," he said.
Mr Kibwage said that since it is hard to tell whether one had contacted Coronavirus or not it is a big challenge to just visit a hospital for medical attention.
Deborah Kimani, who resides in Kasarani, has been visiting Kenyatta University Hospital but when she recently contacted typhoid she opted to visit a chemist.
Ms Kimani said that she shared with the pharmacist who prescribed her with typhoid drugs and she is recovering.
"I am now doing well. I didn't have the guts to visit a medical facility for fear of being tested for the deadly Coronavirus," she said.
THE OUTBREAK
Ms Jane Mwihaki had for two months avoided taking her newborn to clinic because of the fear of contacting the disease.
She instead opted to ask the doctor to visit her home and attend to her and the baby.
"The doctor has been coming to my house, something I have never thought would have happened all because of the Covid-19 outbreak," she said.
A number of medical workers who spoke to Nairobi News in confidence also confirmed that indeed the number of patients visiting medical facilities have declined.
Already, staff at Mater Hospital have taken pay cut due to the effects of the deadly Coronavirus outbreak.
Nairobi News has established that a number of medical facilities have also forced their members of staff into taking pay cuts.
Comments
comments