Microsoft Teams to accommodate up to 20,000 participants in a single meeting
REDMOND, Washington Jul 10 – Microsoft Teams is upgrading the virtual platform to accommodate larger groups for meetings and classes.
As part of this new upgrade, meeting organisers who want to have more people watch a presentation or discussion, will soon be able to bring together up to 20, 000 participants at a go but for a view-only meeting experience.
And for more interactive meetings—where attendees can chat, unmute to talk, and turn on their videos for real-time collaboration, Teams meetings are growing to support up to 1,000 participants, up from a maximum of 250 participants currently.
These upgrades are part of a new features in Microsoft Teams that will make virtual interactions more natural, more engaging, and ultimately, more human. These features offer three key benefits for people at work and in education.
First, they help you feel more connected with your team and reduce meeting fatigue. Second, they make meetings more inclusive and engaging. And third, they help streamline your work and save time. It's all about enabling people everywhere to collaborate, to stay connected, and to discover new ways to be productive from anywhere.
"As the global response to COVID-19 evolves, communities around the world have moved from an era of "remote everything" into a more hybrid model of work, learning, and life. And as we all scramble to keep up, the future of work and education is being shaped before our eyes. At Microsoft, we have spent the last few months learning from our customers and studying how they use our tools," Jared Spataro, Corporate Vice President for Microsoft 365.
Of the new features announced – the Together Mode – which will be available for users from next month, presents a new meeting experience in Teams that uses AI segmentation technology to digitally place participants in a shared background, making it feel like you're sitting in the same room with everyone else in the meeting or class.
Research has shown that since most people started doing work remotely, many people are feeling less connected and experience more fatigue during video meetings than during in-person collaboration. This mode makes meetings more engaging by helping you focus on other people's faces and body language and making it easier to pick up on the non-verbal cues that are so important to human interaction.
"It's great for meetings in which multiple people will speak, such as brainstorms or roundtable discussions, because it makes it easier for participants to understand who is talking," Spataro explains.
The second feature – the Dynamic view – offers an extraordinary new meeting experience but it's not intended for every meeting. The company says it believe that traditional video meetings people use every day can also be more engaging and dynamic. A set of enhancements we call dynamic view gives you more control over how you see shared content and other participants in a meeting.
Using AI, meetings dynamically optimize shared content and video participants.
New controls—including the ability to show shared content and specific participants side-by-side—let you personalize the view to suit your preferences and needs.
The third feature is the Video filters which allows users to subtly adjust lighting levels and soften the focus of the camera to customize their appearance. Also introduced is the Reflect messaging extension which is based on research that shows that employee well-being is more important to productivity than ever.
Creating an emotionally supportive environment is key to keeping people healthy, happy, and focused. The new Reflect messaging extension gives managers, leaders and teachers an easy way to check in with how their team or students are feeling — either in general, or about a specific topic like work-life balance, the status of a project, current events, or a change within the organization.
IT administrators will be able to install the Reflect extension from GitHub, and then make it available to employees in their organization in the message extension menu.
In addition to the above, Teams users will soon be able to react during a meeting using emojis that will appear to all participants.
Live reactions is a shared feature with PowerPoint Live Presentations, which allows audience members to provide instant feedback to the presenter.
Also, during meetings, chat has become a lively space for conversation and idea-sharing and offers an option for people to participate in the discussion without having to jump in verbally. But it can be challenging to pay attention to video feeds, presentations, and chats all at the same time.
Currently, Teams users need to manually open a chat window to view the chat screen. Soon, however, chats sent during a Teams meeting will surface on the screens of all meeting participants, making the chat more central to the conversation. 
While Teams already provides live captions as a way to follow along with what is being said in a meeting, soon we will add speaker attribution to captions so that everyone knows who is speaking.
Live transcripts, coming later this year, provide another way to follow along with what has been said and who said it. After a meeting, the transcript file is automatically saved in a tab as a part of the meeting.
"Unless otherwise specified, all of these features will roll out later this year. And they all reflect our vision for the future of work: where everyone is able to contribute and do their best work; where they can move fluidly between experiences, apps, and devices; where AI lends a helping hand to streamline tasks, provide short cuts, and save you time; and where technology contributes to wellbeing and doesn't detract from it," explains Spataro.
KRA must ease tax filing to boost revenues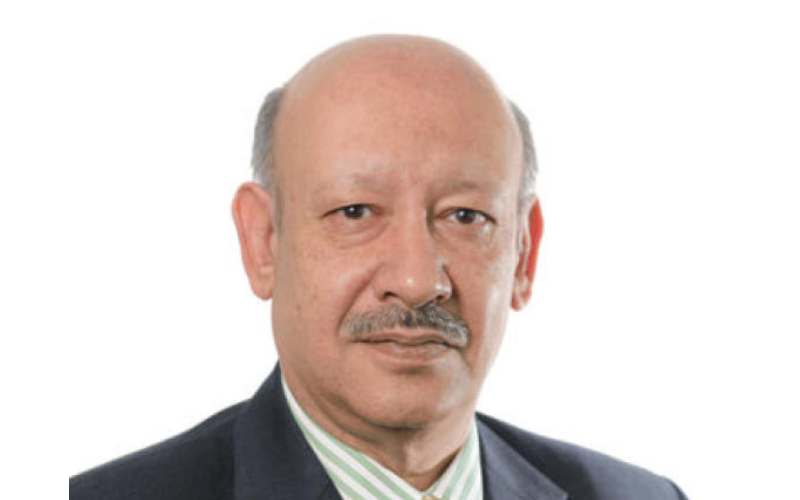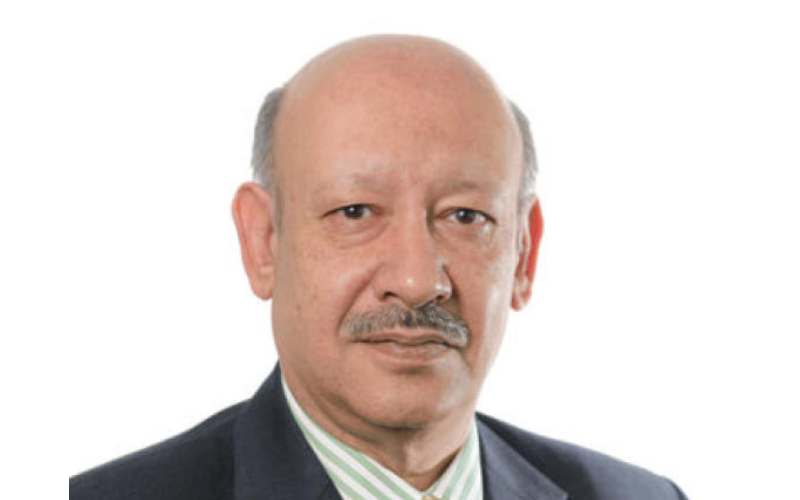 Anyone who has been following Kenya's budgets over the last few years will recall headlines each year saying that the country has set its largest-ever budget. 
The upcoming 2021/22 fiscal year is no exception, with Treasury Cabinet Secretary Ukur Yatani announcing a budget of Sh3.6 trillion – yes, the biggest ever! A little over Sh2 trillion will come from government revenues, with approximately Sh1.8 trillion of this from tax revenues. 
The balance will be borrowed – another common feature of the last few years. 
This year's budget comes amidst an economic crisis brought on by the Covid-19 pandemic, with the inherent assumption that the pandemic will come to an end before the start of the next financial year. 
Given surges in infections that are being seen globally, and indeed in Kenya, this assumption may well be the deal-breaker. 
The Ministry of Health has already said that Kenya may see another wave of infections in July, fuelled by the Indian variant. This could result in more lockdowns with the associated impact on the economy and indeed revenue collections. The lack of vaccines is an issue that the government must address as a matter of great urgency if the country is to get through the pandemic without further economic woes. 
While deficits in government budgets are not uncommon, Kenya seems to be annually widening the gap between expenditure and revenues. 
If one applies this model to their household budget, the upshot will almost certainly be bankruptcy. 
Take a quick survey and help us improve our website!
What is actually required is curtailing recurring government expenditures, which is something that the government has acknowledged in the past with proposed austerity measures. 
The reality is that Kenya has not succeeded in doing this, and the pressure on revenue collection is exacerbated. 
When you add to the high level of wastage and corruption we are witnessing, the deficit will almost certainly continue to widen. 
The responsibility for tax collection and enforcement lies with the Kenya Revenue Authority better (KRA). 
There is no doubt that the authority has improved significantly in this task since it was set up in 1995. 
The taxman estimates that 4.4 million tax returns were filed by June 30 last year, up from 3.6 million in the previous year.  While this is a significant improvement, when compared to the country's population, this number of returns seems unusually low. 
The increase in the number of tax returns, is to a large extent, due to the online reporting system, iTax, and a major push by KRA through taxpayer education.
There is no doubt that the online system has made filing tax returns significantly easier and gone are the large queues of people witnessed at Times Tower on deadline day. 
That said, there is still much to be done to make filing returns a seamless and painless exercise. 
System downtime during filing periods is something that all of us will have experienced, although, in typical Kenyan fashion, we inevitably wait until the last day to file our returns as we do with most things! 
The spreadsheet that one uses to file a return is by no means the simplest to use.  One key issue seems to be that taxpayers are not alerted to changes in the model until they try to upload a return. 
The spreadsheet does not allow one to make it more relevant to their sources of income – in essence, it is too rigid and inflexible. KRA should be able to rectify this without too much effort.
Last year was unusual in that different rates of tax were applicable in the first quarter as compared to the rest of the year.  This followed the Covid-19 relief measures that were introduced in April 2020. 
There was much debate about whether the changes were meant to apply for the whole year or whether some form of apportionment was needed. 
In the end, the decision was made for apportionment. One can argue about what the correct treatment should be, but the issue was how long it took for the decision to be made and, indeed, to amend the iTax system. 
The age-old notion has always been that the more complex and difficult it is to file a tax return, the more likely it will be that taxpayers simply won't file their returns. While the issue with the system has been resolved, there is an inherent administrative issue here that must be addressed. 
KRA has to be significantly more proactive in dealing with changes in rates and law to ensure the least inconvenience to taxpayers. 
The writer, Nikhil Hira, is the Director of Bowmans Kenya.
The views expressed in this article are the author's and not necessarily those of Bowmans Kenya  
The age of gentrification is truly upon our country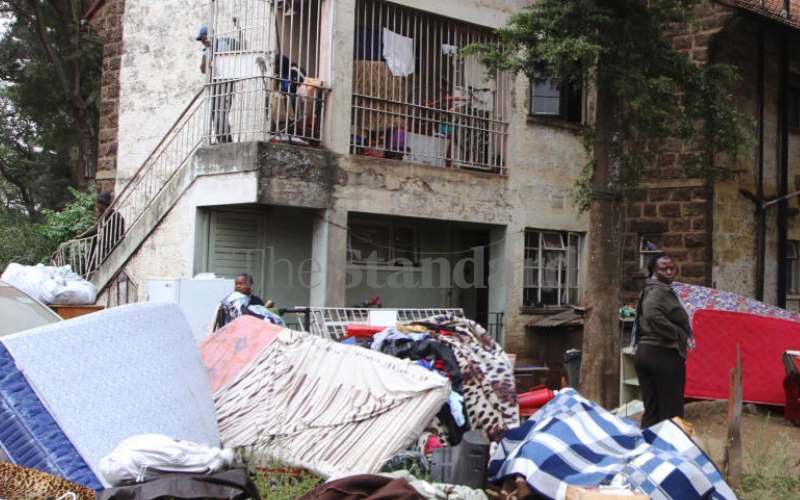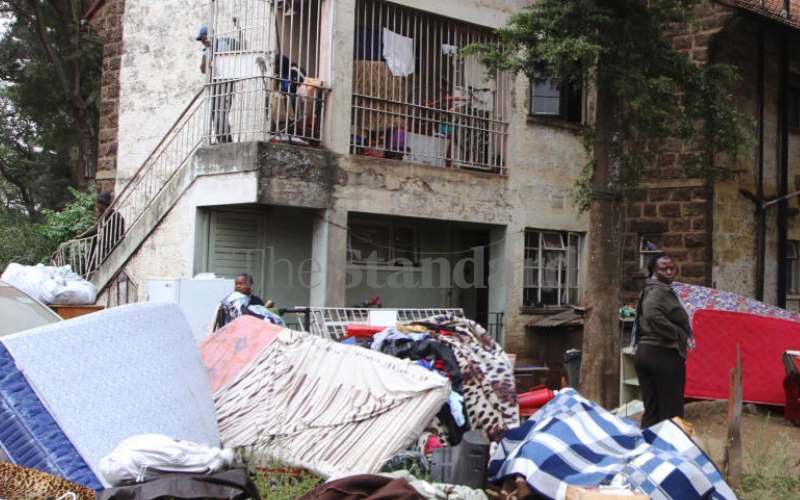 Never mind the businessmen outside Nairobi could be richer. Rural folks aspire to one day moved to a new county (city).
The rise and fall of Trade Bank: A tale of the sleazy 90s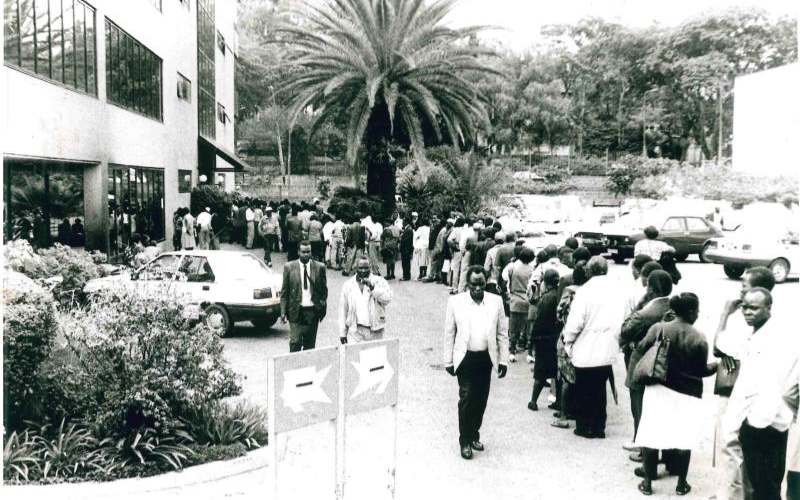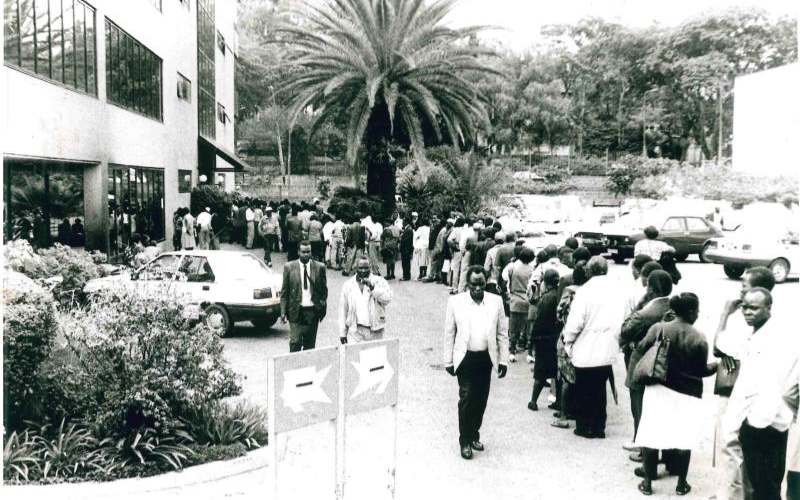 It is where titans such as Equity Group boss James Mwangi, who now oversees an over Sh1 trillion asset-rich bank, cut their teeth.