Mechanical issues remind us cars are fiendishly complex machines
I truly and humbly appreciate your response to my cry for help. I would like to share some good news about one of the articles you responded to on October 9, 2019.
As you were contemplating your response, I was also doing a lot of research and brainstorming sessions with other car enthusiasts. I eventually got an honourable mechanic who worked closely with me to resolve the issues my car had.
I replaced the cylinder heads, which were measured and confirmed to be standard. I had the engine block tested again and we found that due to excess misfires, the block was overheating and thus had bent slightly. This was schemed and restored.
We assembled the engine but the misfires didn't go away and so dissembled the engine several times until we sat down with the mechanic and realised our compression ratios were completely off.
We decided to recheck the block and, after a sixth disassembly, we found the two bank piston rings were stuck. The beauty of this engine is that it has sleeves or/liners since it's an aluminium cast block and so we took the block to the machine shop to be re-bored and re-sleeved afresh for all cylinders. The block came back and we assembled the car but the misfires persisted. After some further brainstorming and calling a wiring guy, we removed the pre cat O2 sensor and drove the car without it and all firing came back to normal.
We checked the cat converters and found the previous mechanic had drilled holes but left them half way and upon further checking, all the four cat converters had been completely blocked and thus were choking the engine due to excess back pressure. This is what had been creating the misfires all along.
We gutted all the cats and changed the Bank 2 Sensor 1 precat but we had some micro misfires. The car's power and push jumped two-fold and the engine was restored with all timing counterchecked and combustion at optimum. I picked the car last Saturday, after spending two weeks at the garage.
I have driven the car now since last week and so far the only problem is the post cat O2 sensor projecting an engine light on my dashboard due to the gutting of the cat converters.
After further research, I stumbled on information about how Europeans cheat on emission tests, (we don't have emissions tests in Kenya so I can use this option) by using a spark plug non-fouler which are used to extend the O2 sensor element such that the amount of flow in the exhaust is limited, thereby removing the engine light and also controlling feedback to the ECU on oxygen levels in the fuel which in turn sends a signal to the precat and ECU and injectors on fuel management.
I have ordered the parts from Amazon and I will share an update once it's installed but, all in all, your response in the paper has helped me get a new front as I work towards another one.
The lesson picked is that my cat converters were the main problem from day one and if I had gutted them beforehand I wouldn't have reached these lengths. I have also learnt that I can sleeve a cast iron engine block which is my next project for my Pajero IO Farina Pinin 1999 Model (I love this car).
I learnt more about my engine in two weeks than I have in 10 years.
What a read! It all points out to the response I gave on October 9: that cars are fiendishly complex machines and sometimes the root of a problem is something that is not immediately apparent despite the obviousness of the symptoms. Who would have thought that the catalytic converters were the culprit since they had blocked holes in them?
I am glad the car is running again, even after two weeks of trial and tribulation, and I am glad this column was instrumental towards that end. That emissions cheat of yours is a new one to me (live and learn); the path I would have taken is simply access the ECU and delete that entry in the programming.
It is the same way a DPF-delete operation works: remove the DPF then hack the ECU to tell the car that it doesn't have a DPF, so could it please stop throwing a check engine light? Let us know how the parts from Jeff Bezos' pantry treat you.
It is possible to re-sleeve an engine, which is usually a critical component in the engine overhauling process; but before you embark on this, first find out if it is possible on a particular engine that you want to work on. For some, all it takes is to replace the sleeves; in others you may need to do reboring, which is carving away at the engine block itself along the cylinder walls. This one is usually a lot more delicate and involving, so not many people opt for it.
Welcome to the dark side of motor vehicle ownership. Many people can share your experience: there will be one major breakdown or mechanical issue that will teach you infinitely more about an engine or how cars work than you have learnt over the rest of your life. Many of us can identify with that.
My alternator drive belts don't last
I have owned a 2005 ex-UK Pajero Shogun for the past three years. All was well until I replaced the alternator drive belts. They hardly go for more than three months. The car has stalled on three occasions because of the same. I buy them at Simba Colt Motors.
Kindly tell me what the problem could be and a possible remedy. Thanks.
It seems that as much as I try to avoid them, certain brand names and franchise labels will just not go away, then I'm told in very harsh language that I have something against them. Well, they should see the emails I ignored before choosing to answer this one. The picture is very grim.
So, you have a belt-eating Mitsubishi. Despite what I said in response to that lengthy message from Morris, your problem seems a bit straightforward: whoever is replacing those belts is not fitting them properly. He needs to exercise more precision when dressing the belt over the pulleys; right now it's the belts that are getting destroyed, but in future a pulley could seize as a result, with more disastrous results.
Of course it is entirely possible that so-and-so is selling you substandard belts, which is why they go after only a short time, but surely, they wouldn't do that… would they?
This is Kenya, after all. Try a new source of parts, as well as a new mechanic, and see if things will improve.
What's your take on the BMW X5?
Your vast knowledge on matters motoring has been a big help to people like us, thank you. Having said that, I am a big fan of the BMW and currently have a 320i E46M54 engine.
I am thinking of an X5 but I was advised that the E53 is the best model for X5 ever made. However, I seek your indulgence and advice as regards the X5.
Those who say the E53 is the best X5 ever made have most likely never driven anything else except an E53. Sure, the E53 is a good vehicle in and of itself, but come on, it's what now? 20 years old?
The E70 that followed was objectively better than its predecessor in all measurable ways (and immeasurable ones, like the looks department), the F15 received rave reviews on these very pages (DN2, March 29, 2017) and finally the current G05 came dangerously close to winning the Motoring Press Agency Car of the Year Award, only losing out because it costs as much as a Range Rover Sport, which is a car for 1%ers and is out of reach for the majority of us. To put it comparatively, the cost of one G05 X5 could get you two Toyota Fortuners (the eventual winner of the award in 2018).
That being said, it seems you are shopping for a used X5, in which case get an E70. The E53 is outdated and getting a clean one is going to be difficult. The F15 is still relatively new despite being replaced by the G05, so it is likely to be pricey even on the used front.
The G05 has four turbos in certain forms, a trait it shares with a Bugatti Veyron/Chiron: names that are associated with unrealistic amounts of money, so unless you have a purse stretching towards 8 figures, that car is out of reach as well. The E70 thus wins by elimination.
I like the E70 on its own merit, not just by eliminating other cars from the list of nominees. The looks are proper German: staid, reservedly handsome and with thoughtful proportioning of parts and panels. Get it in the right colour and with the correct rims and it is not a bad sight, at all.
Mechanic who wants car's muffler removed needs to be slapped twice
Thank you for your impressive matters concerning motor cars. I'm a lady owner of a Toyota Rush 2008. Last week, l visited my mechanic for service and there were some engine oil spills on the engine block.
He told me that the muffler should be removed from the exhaust pipe so that the car gets breathing space. Please advise me before I go on to remove the muffler, and what are the side effects of removing it?
Please slap that mechanic for me the next time you meet him. Then slap him again, for yourself. When that car left the factory it already had "breathing" space in the form of ports, valves and manifolds; I don't know what other breathing space he is on about — in fact, that same muffler he is asking to remove is part of the vehicle's breathing apparatus.
Removal of the muffler will just lead to a noisy car; and not in a pleasant way like some tuned aftermarket exhaust systems. Worst case scenario: your car will lose a bit of power and there is the possibility of burnt exhaust valves, so it looks like this guy is trying to guarantee himself future business by feeding you silly-sounding balderdash. He might as well ask you to get a rhinoplasty done so YOU can breathe better.
Ask him to clean up his oil spill and leave the muffler intact, or else… open palms await.
Singer speaks after attacking lover at WCB signee Zuchu's star-studded concert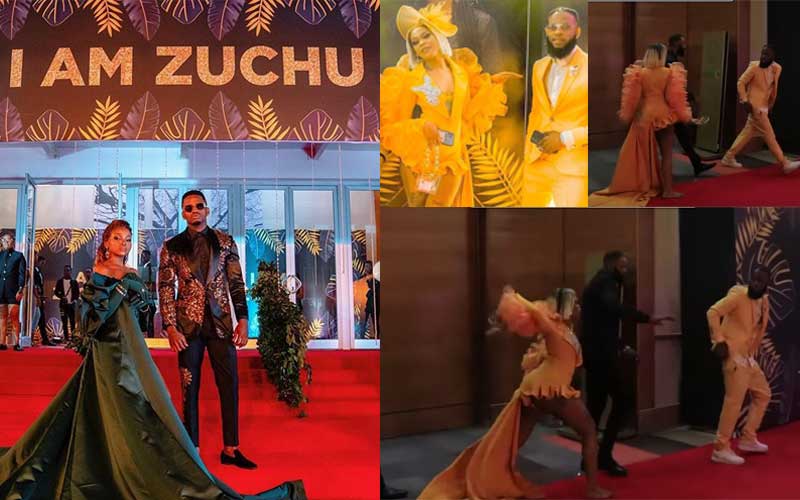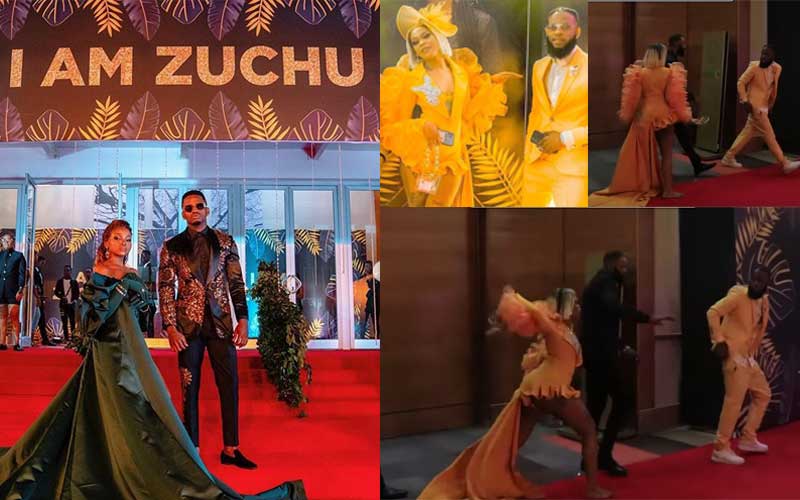 By Standard Entertainment



56 minutes ago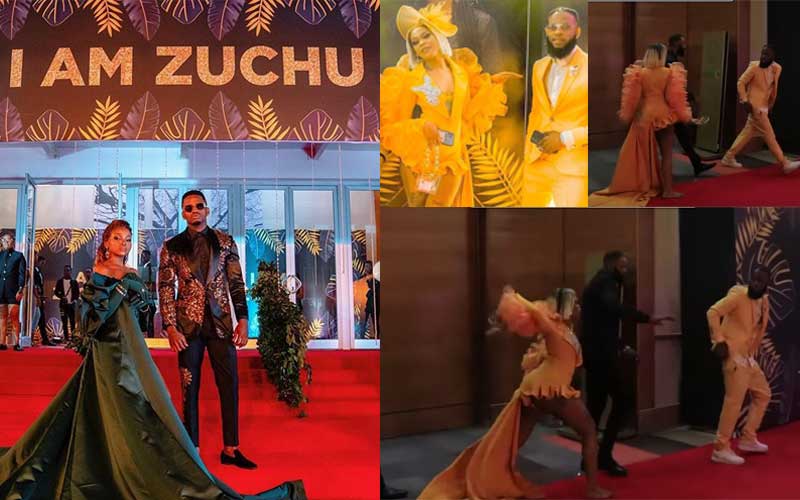 On 18 July, there was fanfare at the Mlimani City Hall in Dar es Salaam as WCB signee Zuchu held a thanksgiving concert months after her debut EP, I Am Zuchu. The event dubbed 'Ahsante Nashukuru' mainly featured performances by artistes from the WCB stable and attracted the whos-who in the Tanzanian entertainment and political scenes. 
READ ALSO: I'm not behind Diamond, Tanasha split- WCB's Zuchu sets record straight
However, singer Gigy Money who also performed made the headlines for the wrong reasons after getting into a scuffle with her lover during the much-publicised concert.
READ ALSO: I was bewitched by a friend – Gigy Money
Peaceful arrival, later chaos
Moments earlier, Gigy and her Nigerian man were seen arriving arm in arm at the event whose highlight featured Zuchu receiving a brand new car from WCB head honcho Diamond Platnumz. Donning matching outfits, the couple was spotted on the red carpet as the paparazzi scrambled to capture the moment.  However, all hell breaks loose later and viral videos depict the visibly angered Nigerian arguing with a bouncer at the entrance. After a tense confrontation, Gigy's man is seen being led by the screaming bouncer towards the exit. Shortly after, a similarly irritated Gigy emerges and follows the pair.
"Gigy! Wewe Gigy wewe!" a woman in the background is heard dissuading the singer from pursuing them but the singer pays no heed and heads for the pair.
"You want to beat me?" the boyfriend is heard asking an approaching Gigy as the bouncer acts as a barrier between them. The bouncer manages to steer the incensed man towards the exit as Gigy follows behind, hurling obscenities.
READ ALSO: I will get a baby with your eldest son – Gigy Money warns Zari
At some point, a barefoot Gigy turns into a sprint before throwing one of her shoes which hits the man who then responds with an insult. Another bouncer finally intervenes and the two are separated. Gigy then asks for her vehicle so she can head home before warning the press against sharing videos of the incident.
Addresses incident
Though the cause of their tiff is still unknown Gigy later made reference to the shocking incident in a social media post, hinting that alcohol had a part to play in the fracas.  In another post, Gigy shared a photo alongside her estranged lover writing: "My mad man looked handsome before his demons arose and mine arose too."
'Running over Ali Kiba'
Gigy is not new controversy and recently said she'd run over her ex, singer Ali Kiba for breaking her heart.
"I will knock all of them down, I mean I will kill them. In fact, I will flatten them like chapatis. The first person I will knock down and kill is Ali Kiba.  Actually, I don't need a weak car, I need a Fuso so that when I knock him down I will be sure he doesn't survive," Gigy told Ayo TV.
READ ALSO: Gigy Money under fire for dirty-dancing with married singer
Dating Kiba brothers
Gigy had in the past admitted to dating both Ali Kiba and his younger brother, Abdu Kiba. She solely laid the blame on Chekecha singer for pursuing her despite knowing that she'd been with his younger brother. Abdu expressed being heartbroken after learning the two had a fling, prompting him to marry.
"I was very hurt on hearing that Ali was dating Gigy Money because I dated her first before she became famous. But it's alleged that Ali didn't know. It hurt me for a while till when I married," said Abdu.
Defunct Nairobi County Council  Nurses Go On Strike, Citing Discrimination By The Government
Why Jahmby Kokai is happy her TV anchor dream never came true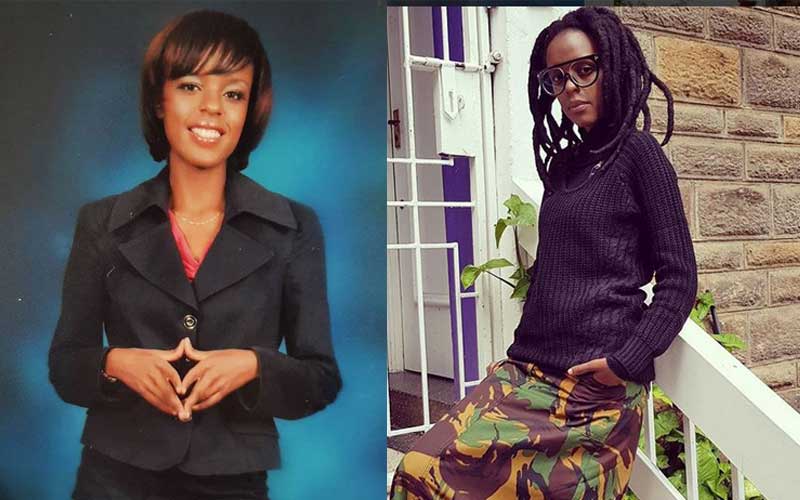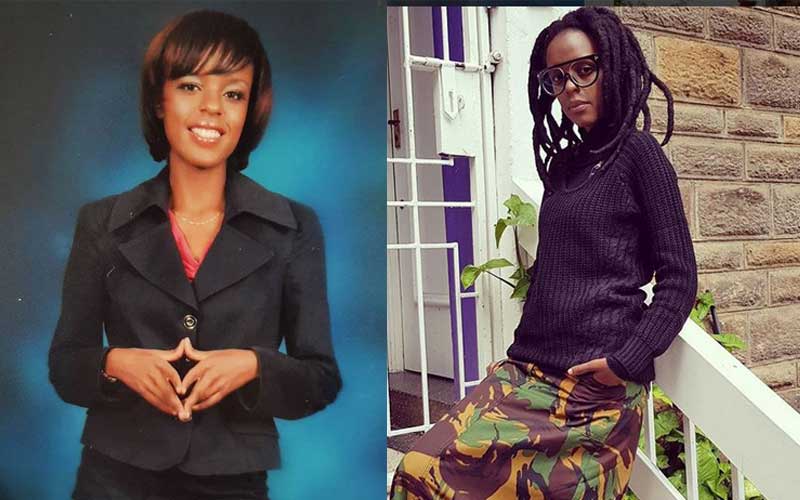 By Diana Anyango



37 minutes ago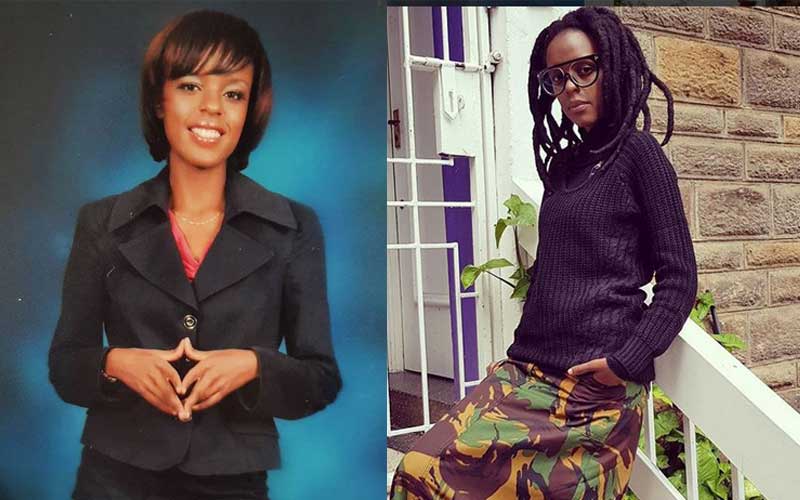 Popular media personality Jahmby Koikai narrated how her first attempt at auditioning as a TV host backfired and she was sent home on the first day of the audition. Reliving her prime days, Jahmby narrated how she was determined to follow her dream of becoming a news anchor after completing her degree.
"There was a reality show that was running on one major TV channel here in Kenya, searching for the next top news anchor. I've always had the knack for news. At the time, I was working at Metro FM. Walked to my boss and asked him if he was ok with me participating in this competition. He agreed to it.
"Auditions were at Film Studios. The queue stretched all the way to the showground. I was at the back kabisa. Imagine 300 people before you. Then we got the briefing paper and it indicated, 'no persons with experience in a media house allowed to participate in this audition'. Mimi Jahmby Koikai, nirudi home after watu 300 kukuwa mbele yangu?" she posed.
READ ALSO: Jahmby Koikai back in Kenya after a year of treatment abroad
According to the endometriosis survivor, she went ahead to audition for the position despite the warning and was the first contestant to be sent packing.
"So I stayed in line until I got to the audition room. The judges were a few people I was in campus with. I felt a wave of despair. Like I'm here auditioning, yet my classmates will be judging me? I did my thing and I was considered. We got into the house and we were assigned to different groups. I was the group leader and we won the challenge. Later that evening, we were driven back to Film Studios for a briefing. The presenter of the show said some of us have to go home.
"My name was called out first amongst other great people. We were dropped home. I cried. It felt like I'd lost such a great opportunity. My mom and late grandma were so sad cos they loved to watch me do the news," she narrated.
READ ALSO: Why I'm walking around with a mask- Jahmby Koikai
Second audition
Later, Jahmby auditioned for another TV opportunity only to miss out as well.
"Then came another opportunity over 10 years ago, I saw a TV ad and decided to apply for the news anchor position. I didn't get the job."
However, due to endometriosis, Jahmby was forced to put her dreams on hold and concentrate on getting better. According to her, it is as though God had better plans for her and is grateful to not have gotten the jobs.
"I battled severe endometriosis in silence for over 19 years. I think of how engaging the newsroom is and I'm grateful I wasn't in that space. I'd have utilized all my sick-leaves and off-days and just declared redundant."