LIFE BY LOUIS: The high school pep-talk
I have a friend living and working for gain in Nairobi whose son attained more than enough marks in the recently announced KCPE examinations.
Due to the pressure to attain the 400 marks that is considered crème de la crème of primary school education, any kid that does not attain that mark quietly announces that they passed the examination by attaining enough marks to join a high school.
The ones who crack the 400 marks limit are carried around the estate on the shoulders of their parents and teachers, and our social media timelines cannot get enough of their conquest stories.
The boy has been admitted to join Lokitaung Secondary School in Turkana County and whose nearest shopping centre is Tripoli, Libya.
I have been trying to encourage my friend that the school is quite good and the boy will turn out just fine.
At some point he was busy trying his luck with a principal of one of the nearby national schools. He insisted that he once helped him with his maths homework back in primary school where they studied together, and the principal now needed to return the favour by admitting his son into the prestigious school.
He had also drafted a memorandum to one major national school that admits boys from humble backgrounds. Although my friend lives in a gated community that boasts of a heated swimming pool and sauna, he had lied in the memorandum that he is a poor parent who survives on less than a dollar a day.
His luck seems to have ran out, and after several sessions of counselling, I have finally convinced him to allow the boy to join the school. Part of the counselling sessions included my personal testimony that should form part of a motivational speakers opening remarks.
When I received the letter to report to form one in a high school aptly nicknamed 'Manyani' after an infamous freedom fighters detention camp, no one in the entire village had heard of that school.
It lived up to its promise. We showered in a communal bathrooms with no doors and during peak shower time the place resembled a well attended nudist conference.
During dinner, big weevils jumped out of our plates carrying all the maize and leaving us to starve on half cooked beans and maize soup. As a result the weevils grew big like giant genetically modified rats. On the other hand we grew thin and we could have passed for survivors of a major famine.  
At lunch, we fished for pieces of cabbage from the cabbage soup and ate them with ugali. Ugali was made with flour from a nearby posho mill that did not have the decency to remove the lazy weevils before feeding the maize into the mill hopper.
Luckily for us, the cabbage pieces were the size of an A4 paper and we used them to fold the ugali into palatable balls before swallowing them with songs of praise. 
Tea in the morning was see-through and it badly required a petticoat. It seemed to have been made by a bored cook who boiled the water and threw in milk from a fifty metres range. Luckily the tea had a lot of sugar to prevent us from gagging. 
Bedbugs slept with us at night, sucking the top layer of our blood and touching our young bodies indecently as we slumbered.
Despite all these hardships, reading the books that brought us to the school was serious business. We avoided all the other places except the classrooms and the library.
As a result we memorized the Archimedes principle and when the exams came around we showed them dust.
Out of the school emerged average students who went on to become successful hardware shop owners and landlords. This cluster also gave the country the most vocal politicians and bloggers.  
The same schools produced above average lawyers that we go to see when we want to buy plots in Joska and hide the properties from our immediate families. The lawyers are very apt at helping us to register the plots using some dummy company names domiciled in some tax haven in Cayman Islands.  
The same school churned out sharp doctors that you visit when your child has accidentally swallowed an insect. The doctor complicates the issue while consulting heavily from thick medical journals. He recommends an endoscopy, all the while peering from above his gold rimmed glasses. 
He finally interprets the lab reports and tells you that your son requires to undergo a major gastrointestinal surgery. He gives you a quote, and after consulting with your entire clan and opening countless WhatsApp fund raising groups, you conclude that you must sell something in order to afford the treatment plan.
You go home and look for things you have in pairs and you can do without one. It is a hard decision, you announce to yourself. The only possible culprits are one of your kidneys.
Singer speaks after attacking lover at WCB signee Zuchu's star-studded concert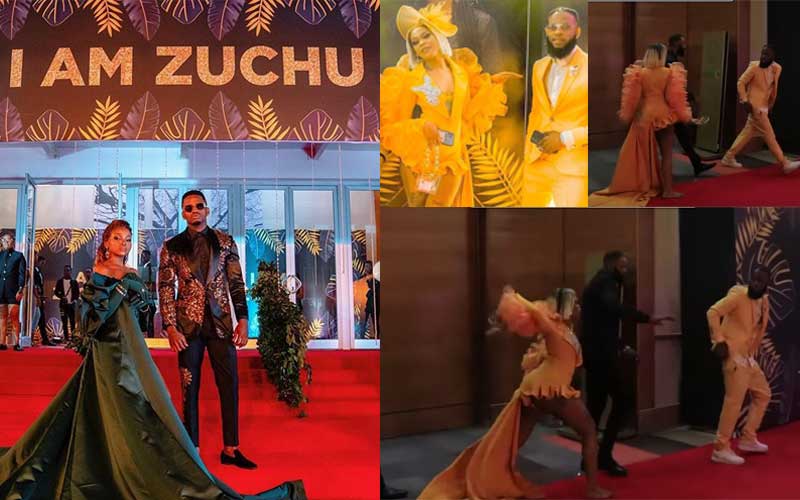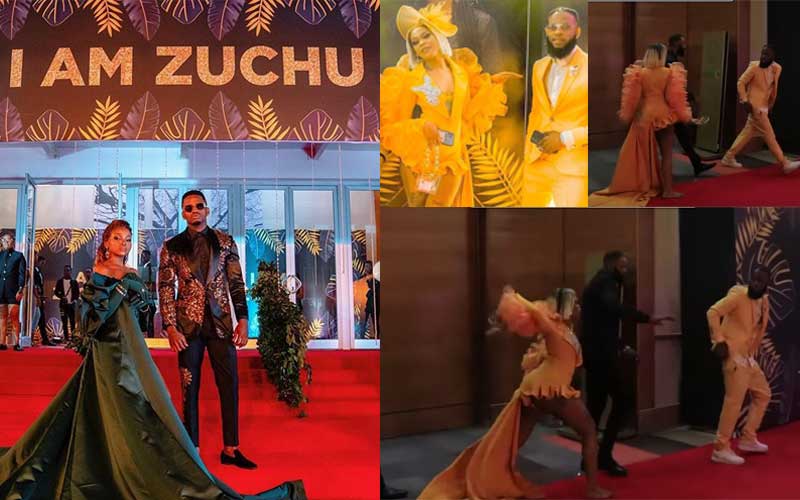 By Standard Entertainment



56 minutes ago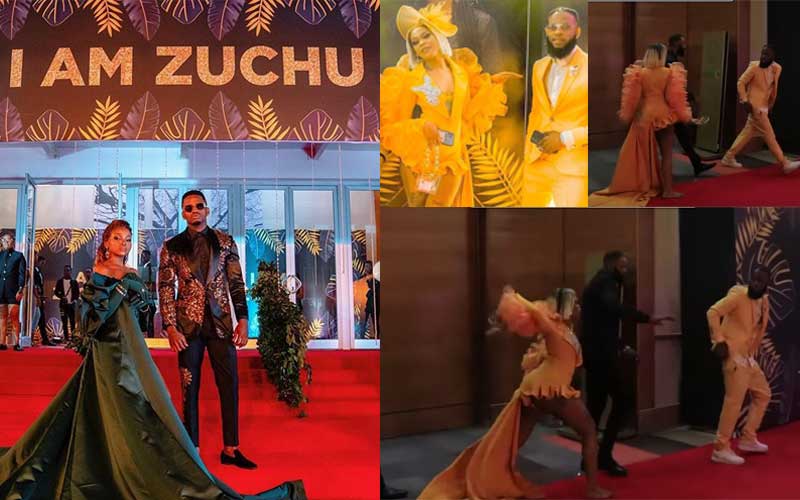 On 18 July, there was fanfare at the Mlimani City Hall in Dar es Salaam as WCB signee Zuchu held a thanksgiving concert months after her debut EP, I Am Zuchu. The event dubbed 'Ahsante Nashukuru' mainly featured performances by artistes from the WCB stable and attracted the whos-who in the Tanzanian entertainment and political scenes. 
READ ALSO: I'm not behind Diamond, Tanasha split- WCB's Zuchu sets record straight
However, singer Gigy Money who also performed made the headlines for the wrong reasons after getting into a scuffle with her lover during the much-publicised concert.
READ ALSO: I was bewitched by a friend – Gigy Money
Peaceful arrival, later chaos
Moments earlier, Gigy and her Nigerian man were seen arriving arm in arm at the event whose highlight featured Zuchu receiving a brand new car from WCB head honcho Diamond Platnumz. Donning matching outfits, the couple was spotted on the red carpet as the paparazzi scrambled to capture the moment.  However, all hell breaks loose later and viral videos depict the visibly angered Nigerian arguing with a bouncer at the entrance. After a tense confrontation, Gigy's man is seen being led by the screaming bouncer towards the exit. Shortly after, a similarly irritated Gigy emerges and follows the pair.
"Gigy! Wewe Gigy wewe!" a woman in the background is heard dissuading the singer from pursuing them but the singer pays no heed and heads for the pair.
"You want to beat me?" the boyfriend is heard asking an approaching Gigy as the bouncer acts as a barrier between them. The bouncer manages to steer the incensed man towards the exit as Gigy follows behind, hurling obscenities.
READ ALSO: I will get a baby with your eldest son – Gigy Money warns Zari
At some point, a barefoot Gigy turns into a sprint before throwing one of her shoes which hits the man who then responds with an insult. Another bouncer finally intervenes and the two are separated. Gigy then asks for her vehicle so she can head home before warning the press against sharing videos of the incident.
Addresses incident
Though the cause of their tiff is still unknown Gigy later made reference to the shocking incident in a social media post, hinting that alcohol had a part to play in the fracas.  In another post, Gigy shared a photo alongside her estranged lover writing: "My mad man looked handsome before his demons arose and mine arose too."
'Running over Ali Kiba'
Gigy is not new controversy and recently said she'd run over her ex, singer Ali Kiba for breaking her heart.
"I will knock all of them down, I mean I will kill them. In fact, I will flatten them like chapatis. The first person I will knock down and kill is Ali Kiba.  Actually, I don't need a weak car, I need a Fuso so that when I knock him down I will be sure he doesn't survive," Gigy told Ayo TV.
READ ALSO: Gigy Money under fire for dirty-dancing with married singer
Dating Kiba brothers
Gigy had in the past admitted to dating both Ali Kiba and his younger brother, Abdu Kiba. She solely laid the blame on Chekecha singer for pursuing her despite knowing that she'd been with his younger brother. Abdu expressed being heartbroken after learning the two had a fling, prompting him to marry.
"I was very hurt on hearing that Ali was dating Gigy Money because I dated her first before she became famous. But it's alleged that Ali didn't know. It hurt me for a while till when I married," said Abdu.
Defunct Nairobi County Council  Nurses Go On Strike, Citing Discrimination By The Government
Why Jahmby Kokai is happy her TV anchor dream never came true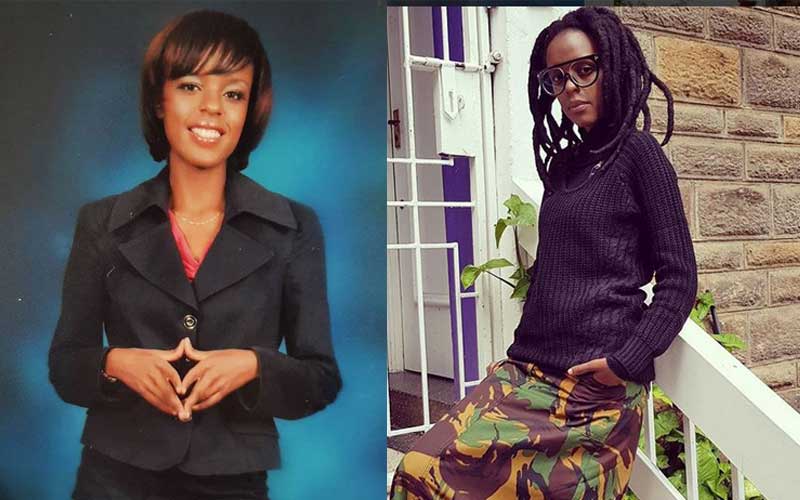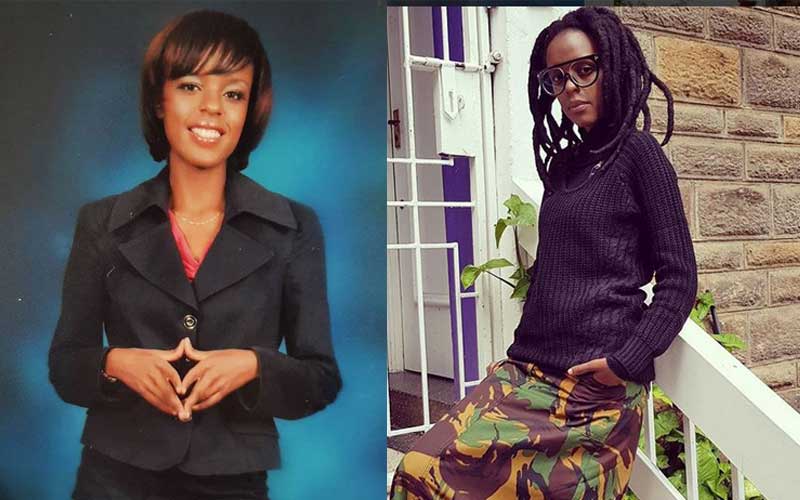 By Diana Anyango



37 minutes ago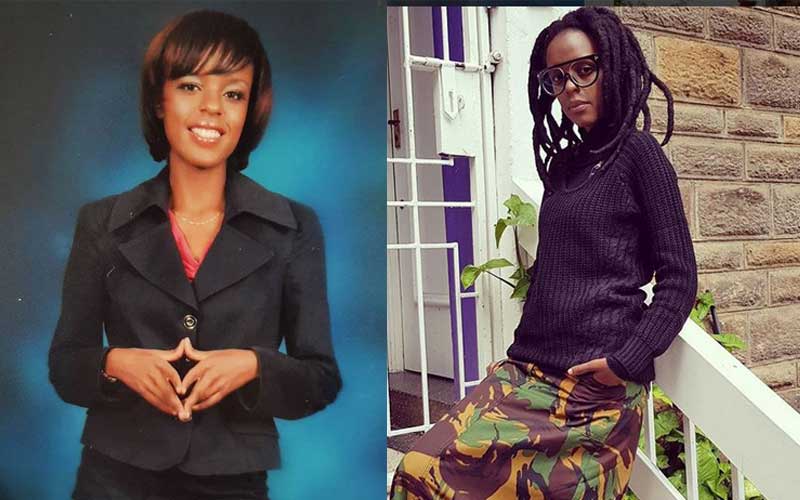 Popular media personality Jahmby Koikai narrated how her first attempt at auditioning as a TV host backfired and she was sent home on the first day of the audition. Reliving her prime days, Jahmby narrated how she was determined to follow her dream of becoming a news anchor after completing her degree.
"There was a reality show that was running on one major TV channel here in Kenya, searching for the next top news anchor. I've always had the knack for news. At the time, I was working at Metro FM. Walked to my boss and asked him if he was ok with me participating in this competition. He agreed to it.
"Auditions were at Film Studios. The queue stretched all the way to the showground. I was at the back kabisa. Imagine 300 people before you. Then we got the briefing paper and it indicated, 'no persons with experience in a media house allowed to participate in this audition'. Mimi Jahmby Koikai, nirudi home after watu 300 kukuwa mbele yangu?" she posed.
READ ALSO: Jahmby Koikai back in Kenya after a year of treatment abroad
According to the endometriosis survivor, she went ahead to audition for the position despite the warning and was the first contestant to be sent packing.
"So I stayed in line until I got to the audition room. The judges were a few people I was in campus with. I felt a wave of despair. Like I'm here auditioning, yet my classmates will be judging me? I did my thing and I was considered. We got into the house and we were assigned to different groups. I was the group leader and we won the challenge. Later that evening, we were driven back to Film Studios for a briefing. The presenter of the show said some of us have to go home.
"My name was called out first amongst other great people. We were dropped home. I cried. It felt like I'd lost such a great opportunity. My mom and late grandma were so sad cos they loved to watch me do the news," she narrated.
READ ALSO: Why I'm walking around with a mask- Jahmby Koikai
Second audition
Later, Jahmby auditioned for another TV opportunity only to miss out as well.
"Then came another opportunity over 10 years ago, I saw a TV ad and decided to apply for the news anchor position. I didn't get the job."
However, due to endometriosis, Jahmby was forced to put her dreams on hold and concentrate on getting better. According to her, it is as though God had better plans for her and is grateful to not have gotten the jobs.
"I battled severe endometriosis in silence for over 19 years. I think of how engaging the newsroom is and I'm grateful I wasn't in that space. I'd have utilized all my sick-leaves and off-days and just declared redundant."