Laikipia University students riot over fete
Rioting Laikipia University students engaged the police in running battles for the better part of Tuesday.
The students were protesting over the shortening of this year's cultural week from five to one day.
The protests that started on Tuesday morning crippled transport along the busy Nyahururu – Nakuru highway as the rioting students rendered it impassable after lighting bonfires.   
Shops at the nearby Karuga and Nyumba Tatu shopping centres remained closed for the better part of the day while several kiosks along the busy road were set ablaze by the rowdy students.
Firefighters from Laikipia County were on Tuesday afternoon battling huge fires at Shamanei Forest and another one at a hay farm in the institution's neighbourhood.
Police have urged motorists to exercise caution when approaching Laikipia University Main campus which is located at Karuga area, some 20 Kilometres from Nyahururu town.
"We have been here since morning, no cars are allowed to use the road by the protesting students. Our vehicles have been damaged while some of our passengers have also been injured by the students," said Mr Samuel Kariuki a matatu driver.
According to the students, the protests were sparked after the reduction on the number of days of the cultural week. The event was initially set to run from Monday to Friday.
"We have been holding a cultural week in every academic year. This year's event was set to start yesterday (Monday) up to Friday. But yesterday (Monday) we were notified by the university's administration that we will only hold the event on Friday," said the student who sought anonymity.
Another student said that the university management cited lack of funds for the changes.
"Why is the university citing lack of funds for shortening the period of the cultural event yet the money had been factored in the fees," posed another student.
Comments
comments
Raila makes unpublicized return from Dubai aboard luxurious UAE-operated private jet » Capital News
NAIROBI, Kenya, Jul 13 – Orange Democratic Movement Party Leader Raila Odinga jetted back to the country Sunday evening after a three-week medical visit in Dubai where he underwent a minor surgery for an undisclosed condition.
Odinga was flown back to Nairobi aboard a luxurious Airbus A318 owned and operated by United Arab Emirates-based Constellation Aviation Services.
Although details of his touchdown at Nairobi's Jomo Kenyatta International Airport remain scantly, the jet carrying the former Prime Minister departed the Al Maktoum International Airport in Dubai at 6.13pm local time, according to Flightradar24.com.
The plane which boasts of a luxurious lounge, VIP dining area, private office and a boardroom first arrived in the country from Lusaka Zambia on Wednesday, July 8 and picked ODM Deputy Party Leader Hassan Joho and House Minority Whip Junet Mohamed.
The aircraft departed Nairobi for Dubai on Thursday where Joho and Mohamed visited Odinga ahead of his return to the country.
Comments
comments
Broke private schools forced out of business by Covid-19 – Nairobi News
More than 100 private schools might not resume learning when schools reopen in January 2021.
The Kenya Private Schools Association (KPSA) on Sunday said that most administrators of the schools have decried lack of finances to keep the schools going due to the Covid-19 pandemic and are shutting down completely.
The closure will force parents into searching for alternative schools for their children.
LAID OFF
Hundreds of employees working in private schools have also been forced to take salary cuts, ordered to take unpaid leave or laid off.
While focus has mainly been on teachers, the auxiliary staff that includes drivers, cooks, cleaners, watchmen, caregivers and finance staff have also lost their livelihoods as their services are no longer required with the learners away from school.
It is estimated that private schools directly employ about 300,000 people.
KPSA Chairperson Mutheu Kasanga said most private institutions are struggling to meet operational costs and now want the government to step in financially.
"We are not asking for free money, we are asking to be put where we can borrow at an affordable rates and repay it to help litigate this factor, just like other sectors who have been given relief and support," Kasanga said.
ACADEMIC YEAR
Last week, Education Cabinet Secretary George Magoha said he was concerned that private schools are now demanding payment of fees from parents and that certain schools and parents have been haggling over the re-opening of schools and schools fees.
Statistics from the Ministry of Education shows the number of private primary schools in the country rose from 7,742 in 2014 to 16,594 last year. On the other hand, the number of public primary schools increased by only 1,728 in the same period.
Kenya's academic year runs from January to November. Final year exams, which usually taken in October and November, have also been cancelled.
Magoha said students would repeat a year as schools had closed in mid-March, three months after the school calendar had begun.
But colleges and universities are set to reopen in September if they abide by strict guidelines.
Comments
comments
Kenya: Rising Lake Nakuru Water Levels Turn Homes Into Fishing Grounds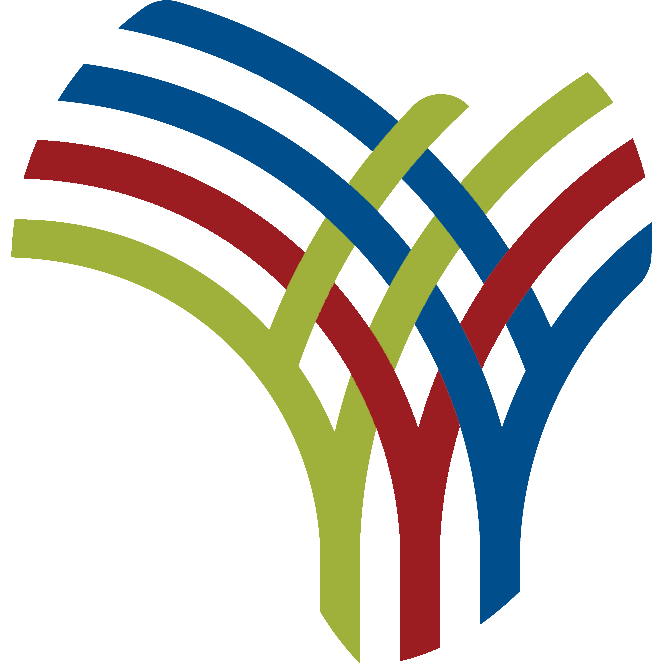 When a group of urban poor bought a piece of land next to Lake Nakuru National Park, they had one mission: to construct permanent houses.
Nearly 200 members Muungano wa wanavijiji group settled at Barut Ward in Nakuru West and subdivided the land into small plots on which they built permanent houses.
Living a stone's throw from the popular national park, the group enjoyed a fantastic scenery with a variety of birds and wild animals from the comfort of their homes. Save for the destructive baboons, they have lived there peacefully for many years.
However, their honeymoon came crumbling last month when Lake Nakuru water levels rose and submerged their homes. They were forced to relocate to higher grounds.
Property worth hundreds of thousands of shillings have been destroyed as several homes remain submerged in water.
And as the displaced land owners ponder their next move, the rising water level is turning out to be a blessing in disguise to some of the residents who have resorted to fishing.
"The fish business is good here," says a woman as she serves a meal of fish and ugali to a boda boda rider.
She added: "On a good day, I can make up to Sh1,000, "I just hope the water levels will not subside soon because fish harvesting is booming and my customers are increasing by the day."
There are fears among residents that tilapia fish species in Lake Nakuru are not good for human consumption. However, experts from Nakuru County conducted a study to establish the water quality and the presence of heavy metals in the fish from the lake. Before, only cichlid tilapia could survive in the lake.
With the rising water levels, the lake has turned into a breeding ground for four different species of tilapia like oreochromis niloticus (94.1 per cent), oreochromis variabilis (4.8 per cent), tilapia graham and oreochromis leucosticus whose presence in the lake stands at 0.5 per cent.
"Analysis for selected heavy metals of the two dominant fish species established that heavy metal concentrations in the two fish species were within the recommended Food Agriculture Organization and the World Health Organization limit for fish and fish products except total chromium," said the joint report.
"The detection of heavy metals in the fish even in small concentration may not have immediate health threats on consumers of fish and fish products from Lake Nakuru, but will likely have adverse effects if there is prolonged consumption of the fish species since heavy metals bio-accumulate," the report added.
The report that was published last month was prepared by experts from the department of Water, Environment, Energy and Natural Resources, Kenya wildlife Services, Flamingo Net and Kenya Marine, Fisheries and Research Institute.
But even before the report was made public, young men and women from Naivasha had already flooded the area with their wooden boats for fishing expeditions.
"On a good day I could trap more than 200 fish which I sell at between Sh50 and Sh200 depending on their sizes," said Mr James Kamau.
But some of the affected residents who lack clean water and food have not received any humanitarian aid for two months now. The residents fear there could be an outbreak of malaria and waterborne diseases like dysentery and cholera if no action is taken soon.
Ms Jecinta Mwilu from Akiba Mashinani Trust which gave the land owners loans to construct their houses said that the water levels started rising in March and has so far displaced 117 people.
"There is no stopping the rising water levels and experts predict it could stretch to five kilometers into residential areas and we appeal to the county government to assist the displaced families," said Ms Mwilu.
A resident Mr Stanley Muchangi said that the water has destroyed their crops.
Comments
comments