KRA recalls Njiraini as graft purge continues
KRA recalls Njiraini as graft purge continues
Thursday, May 16, 2019 13:00

By MAUREEN KAKAHBy PAUL WAFULA
The Kenya Revenue Authority (KRA) has recalled its Commissioner General John Njiraini from terminal leave to "manage the crisis" after the agency was rocked by one of the biggest corruption purges to hit a State corporation in the country.
This comes in the wake of about 70 employees arrested or arraigned over tax evasion allegations.
Insiders at the agency said that Mr Njiraini, who was serving his terminal leave, was back in the office.
Mr Njiraini did not pick our calls on Wednesday.
But KRA board chairman Francis Muthaura said they have confidence in the commissioner-general and management team.
Mr Muthaura said that the ongoing investigations are an initiative of KRA and relevant government investigative agencies.
"This should therefore neither be characterised as a personal agenda driven by specific individuals within the authority nor a scheme targeting groups or categories of staff," Mr Muthaura said in a statement, adding that the board is treating incidents of tax evasion as serious crimes that demand resolute action against both taxpayers and staff members who abet such practices.
Insiders have, however, accused top management of setting up junior staff for the raid and leaving the fat cats to walk free when the tax evasion scam goes high up the establishment.
The Nation has learnt that some staff have threatened to sabotage tax collection.
"Some of the staff who used to come to the office with personal computers are now keeping them at home and it is up to KRA to provide us with tools to collect taxes," an employee said.
"There is a silent go-slow. You will see people at their desks but nothing is actually going on," another staff said.
On Wednesday, more employees were arraigned as several others sought to challenge their arrest and detention.
Eighteen staff appeared before Senior Resident Magistrate Paul Mayova as the Director of Criminal Investigations sought to have them detained for 21 days.
Through State lawyer Duncan Ondimu, the DCI told the court that the suspects had formed a social media group on Telegram with the sole purpose of interfering with the ongoing investigations.
He said that in the chat group, the suspects had discussed how to sabotage operations at KRA and jeopardise the ongoing probe.
He alleged that the suspects used pseudo names and that others have already confessed to be members of the group. "Investigations are at a critical stage, and one of the key aspects is electronic evidence, and the more the delay the higher the chance of interference with evidence," said Mr Ondimu.
He told the court that the suspects' activities pose a risk to national security and the economy. He said there are compelling reasons to have the suspects detained.
At the same time, 38 other suspects locked up for 14 days moved to the high court to challenge their detention while seven sought to block their arrest.
Through Prof Tom Ojienda, they argued that their detention violates their right to freedom.
Prof Ojienda argued that the suspects cannot interfere with the ongoing probe because they had been interdicted.
Meanwhile, four other suspects summoned for questioning sought anticipatory bail while the court allowed three others to present themselves to the police. They are Joseph Kuyo Legei, Geoffrey Kipsang Ngeno, Felix Ndambuki Kimeu, Caleb Angwenyi Auka and Moses Mirugi, Charity Kinyua and Purity Muthamia respectively.
The four filed a suit against the Attorney-General and the Director of Public Prosecutions claiming that a tweet by the DCI on May 12 summoning them for questioning on May 15 also alluded that they were involved in the scandal that has rocked the taxman.
"According to Section 52 of the National Police Act, a notice compelling attendance to a person should be given to the intended person in writing and accordingly, the Penal Code consequence intended by Section 52 do not flow by way of social media," lawyer Morris Kimuli said.
According to the lawyer, his clients were apprehensive that they might face unlawful detention.
The DCI told the court that already investigators had obtained orders to access KRA computer systems which include iTax, Legacy, Integrated Customs Management System, Simba 2005, Manifest Management System, Biometrics Access System and KNESWS.
Comments
comments
Insurers rule out corona treatment payments to private hospitals
Insurers rule out corona treatment payments to private hospitals
Thursday, June 4, 2020 7:05

By OTIATO GUGUYU
Insurance companies will only pay for coronavirus disease treatment in public hospitals after the regulator adopted proposals from insurers to drop coverage in private institutions on fears of increased expenses related to the respiratory disease that could push them into losses.
The Insurance Regulatory Authority (IRA) told the Senate that insurance companies will not pay for treatment in private hospitals where bills range from Sh600,000 to Sh1.2 million.
Instead, they will cover expenses incurred in public hospitals where bills for treatment of the infectious virus are estimated at Sh135,000, the regulator told lawmakers in a statement seen by the Business Daily.
Testing in private hospital, the cost of isolation and quarantine without treatment will also not be covered.
"The insurance industry will pay for testing and treatment offered in government hospitals. These will include facilities run by the central government and county governments," Godfrey Kiptum, the IRA chief executive, told senators.
"Persons treated in private hospitals will be requested to make their own arrangements".
This is a win for insurance firms who have been meeting to develop a joint response to a March directive by the IRA that all Covid-19 claims be settled. However, it is a loss for their customers as it dims hopes of their treatment in private hospitals.
The Association of Kenya Insurers (AKI)— the firms' lobby group — had said that the insurers faced great uncertainty if they continued to settle open-ended claims.
Over the years, insurers have adjusted their claims to "direct and physical loss damages" to avoid the growing threat of pandemics with the increasing occurrence of episodes of viral diseases like Sars and Ebola.
Insurance firms argued that their policies only give basic cover, with no obligation to pay out in relation to a pandemic like coronavirus on fears of widespread ballooning costs.
When the World Health Organisation (WHO) declared the novel coronavirus a pandemic on March 11, AKI said the classification indicated that patients would settle their own bills if cases were reported in Kenya.
Since the first case of coronavirus was reported in Kenya on March 13, insurance companies have received 45 claims amounting to Sh11.9 million. Out of these, Sh1.45 million has been paid, Sh9.8million is pending and about Sh580,000 is unpayable, Mr Kiptum told the Senate.
"This number is expected to increase as the Covid-19 situation persists," he said in reference to the forecast rise in medical bills.
Kenya has confirmed 2,216 positive cases of coronavirus out of 85,058 samples with 74 reported deaths and 553 recoveries from the infectious disease. The numbers are expected to increase should Kenya step up mass testing.
Medical claims contributed the second largest portion of premiums at Sh42.4 billion in the last quarter of 2019 and attracted the largest claims at Sh20.4 billion in the same period.
In Kenya, medical insurance remains a loss-making segment due to price undercutting, fraud and high hospital bills. Medical insurers' underwriting loss doubled to Sh75 million in 2019.
IRA seems to have softened its position in the wake of the threat posed by Covid-19, which has forced a review of insurance rules. The regulator has increased the validity of insurance contract for three months where customers faced challenges paying premiums and made it difficult for insurance companies to avoid meeting claims.
IRA also said late filing of claims or failure to pay premiums will not be used as an excuse to avoid coronavirus-related claims. Further, insurance companies will not be allowed to introduce new product exclusions or change product terms and conditions without approval from the regulator.
Comments
comments
Yatani's tight options as he delivers first budget next Thursday: The Standard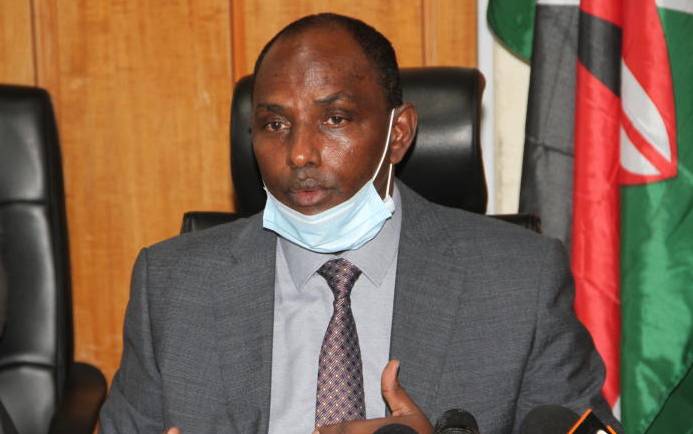 Business
National Assembly Speaker Justin Muturi told MPs that Mr Yatani has asked the House to be accommodated next week to deliver the budget.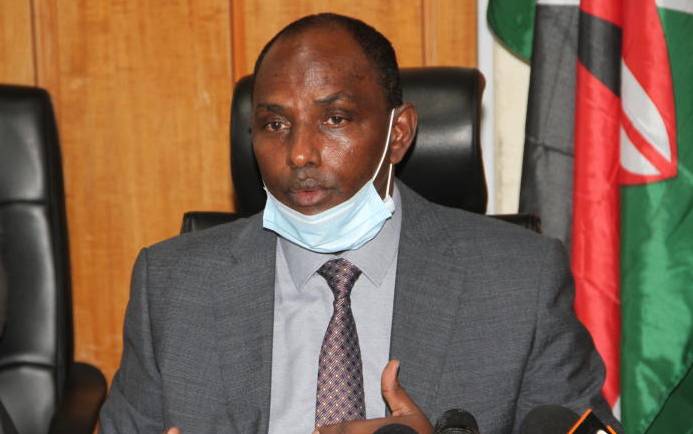 National Treasury Cabinet Secretary Ukur Yatani (pictured) will present his first Budget to Parliament on Thursday next week amid the economic turmoil occasioned by the Covid-19 pandemic.
Yesterday, National Assembly Speaker Justin Muturi told MPs that Mr Yatani has asked the House to be accommodated next week to deliver the budget.
Yatani, who assumed the docket in July last year, will be on the spot on June 11 with the government facing challenges on how to raise revenue to finance its projects while shrouded in the coronavirus veil.
SEE ALSO: New excise duty proposals, virus spell doom for keg beer
Mr Muturi revealed measures that will be observed on Thursday to ensure social distancing rules are observed.
He said only members of the Budget and Appropriations Committee, chairpersons of departmental committees and those chairing select committees will be accommodated in the chambers.
Other members have been asked to follow proceedings from designated areas.
"You are encouraged to be present during this important event," said Muturi.
Eyes will be on how the government will seek to navigate through the adverse effects of the coronavirus that have greatly impacted the economy.
SEE ALSO: Farmers: The forgotten Covid-19 casualties
Majority Leader Aden Duale yesterday said the issue of the Budget was among those discussed during the Jubilee Party's National Assembly Parliamentary Group meeting on Tuesday.
He said President Uhuru Kenyatta rallied MPs to support the government's measures in combating the Covid-19 pandemic.
"The Chairman of the Budget and Appropriations Committee will today be tabling the estimates for MPs to go through before the Treasury Cabinet Secretary makes his pronouncements on Thursday," Mr Duale said.
Comments
comments
SBM Kenya earnings drop 79pc: The Standard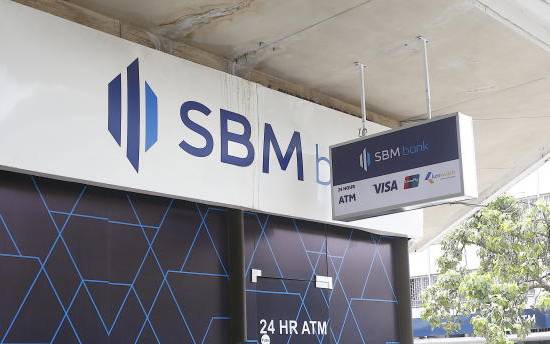 Business
The earnings fell from the Sh310 million reported in 2019's quarter one.
SBM Bank (Kenya) Ltd first quarter 2020 profits after tax shrunk by 79 per cent compared to a similar period last year to settle at Sh64 million.
The earnings fell from the Sh310 million reported in 2019's quarter one.
In a statement to investors released yesterday, the lender attributed the drop in profits to an increase in loan loss provisions that went up by Sh280 million, against the backdrop of monitoring legacy loans acquired.
Net loans and advances increased 60 per cent from Sh13.04 billion to Sh20.87 billion in the period under review. Customer deposits rose 9 per cent from Sh51.3 billion to Sh55.7 billion.
The bank's liquidity stood at 68.9 per cent evident from the Sh42.1 billion invested in government securities.
The bank, which entered the Kenyan market three years ago, saw assets rise 11 per cent from Sh70.2 billion to Sh78.1 billion as of the end of March.
SBM Chief Executive Moezz Mir anticipated growth even within the current environment.
"The bank has a strong capital and liquidity base to support the growth of business and our digital offering is strong and robust to support transactions that do not involve contact,'' he said.
He added that the bank had proceeded to provide loan restructures and moratoriums from three months to twelve months, to allow its clients to effectively manage their cash flows during the covi-19 period.
Comments
comments