KISERO: Limit exposure to China, dollar debt
Thursday, January 10, 2019 18:58

By JAINDI KISERO
We have accumulated too many short-term external loans in a very short period. And, according to the latest statistics on trends in currency composition of our external debts, 71 percent is US-dollar denominated.
Kenya just like many other sub-Saharan Africa countries that have accumulated huge external debts must get worried and start coming up with new ideas on how to mitigate the impact of high interest burden on the loans they have borrowed from international capital markets.
With trends beginning to show that the US Federal Reserve will continue to tighten monetary policy in 2019, the forecasts for countries like ours that have large external debts in their books aren't too bright.
In the coming year we must brace ourselves to survive in a hostile international economic environment characterised and defined by the end of cheap money, global trade wars, an upsurge in emerging market corporate debt and the impact of Brexit.
Without better planning and action, and if sub-Saharan Africa governments don't move quickly to introduce measures to mitigate the impact of high interest payments on their external debts, then citizens and businesses in the region must prepare to experience fiscal pain – the cycle of low tax revenues, more taxes and sluggish growth.
In this country, we have now reached a point where we must now start seriously thinking about how to revert to financing infrastructure projects from domestic resources.
Under circumstances where we are forced to borrow, we must be wise and only contract debts from sources we can control and with predictable risks such us international capital markets.
We must start moving away from depending too on from those bilateral deals fronted by Chinese Engineering Procurement and Construction (EPC) contractors and signed in smoke-filled rooms in Bejing.
Instead we should follow a judicious mix of domestic borrowing and progress to seeking financing from regional banks such as the African Development Bank.
Clearly, the China-first China-only model has consigned many African countries into the Chinese trap. In terms of approaching external borrowing with a thoughtful approach, I would say that Tanzania President John Magufuli stands out in sub-Saharan Africa.
You can blame him for many things, but I must say that I admire how the Tanzanians have approached the financing of large infrastructure projects.
Two years ago, Tanzania departed from the China–first China-only model to award the construction of a $3 billion dam to Egyptian contractors on an EPC basis. The largest hydro-electric power plant in the region, the project is partly funded by domestic resources but mainly by the African Development Bank.
Another major infrastructure asset being built by Tanzania is the Standard Gauge Railway. Its longest section – the central line – is being built by EPC contractors from Turkey, with funding from the Turkey Exim Bank. In both incidences the Chinese were kept at bay.
Thus Tanzania has been careful not to fall into the Chinese debt-trap diplomacy. If you are in doubt that we in Kenya are gradually sinking into the Chinese debt, just grab a copy of the budget documents National Treasury Cabinet Secretary Henry Rotich tabled in Parliament last year. The data reveals that loan repayments to Chinese-owned banks will reach a massive Sh82 billion in the year starting July 2019.
We have taken too many Chinese loans. While the huge loans to finance the standard gauge railway are what hit the headlines, we have also borrowed heavily for projects of little economic impact — such as loans to procure equipment for the National Youth Service (NYS) and purchase drilling materials — from China.
Going through the external debt register, you will be surprised at the sheer number and size of loans we have taken for all manner of projects — such as for buying MRI equipment, procuring power materials, rehabilitation of technical institutes, modernisation of Kenya Power distribution systems and building Kenyatta University.
Accumulating too many dollar-denominated loans when your economy is not generating enough dollars is not a clever thing to do.
Comments
comments
Equity halts Sh9 billion dividend on Corona fears
Equity halts Sh9 billion dividend on Corona fears
Tuesday, May 26, 2020 8:00

By VICTOR JUMA
Equity Group #ticker:EQTY has cancelled its proposed dividend payout of Sh2.50 per share or a total of Sh9.4 billion, citing the need to conserve cash in the wake of the global Covid-19 pandemic.
This is the first time the country's second-largest bank by assets has skipped dividends since listing on the Nairobi Securities Exchange (NSE) in August 2006. It becomes the latest big bank to hold or postpone cash distributions to shareholders after the NCBA Group #ticker:NCBA and the Standard Chartered Bank Kenya #ticker:SCBK.
Equity, which has restructured Sh92 billion or 25.1 percent of its loan book due to the pandemic's effects on the economy, says the proposed dividend was announced during better times and now needs to be shelved.
"Accordingly, the board has passed a resolution withdrawing the proposed dividend recommendation and instead will be recommending to the shareholders that no dividend is paid for the financial year ended 31st December, 2019," Equity said in a statement. "Therefore, the shareholders of the company and other investors are advised to exercise caution when dealing in the company's ordinary shares on the Nairobi Securities Exchange, the Uganda Securities Exchange and the Rwanda Stock Exchange."
The bank was scheduled to pay the dividend on July 24 to shareholders on record as of June 12.
Besides the pressure on its balance sheet brought by government measures to slow down the spread of coronavirus, Equity's need to conserve cash is also motivated by its commitment to spend Sh10 billion to acquire a 66.5 percent stake in DRC-based Banque Commerciale du Congo.
The bank's move Monday distinguished it as the country's largest lender to skip dividends in recent history. In contrast, Co-op Bank #ticker:COOP demonstrated its confidence by bringing forward its Sh1 per share or Sh5.8 billion dividend, which was paid on April 23.
KCB Group #ticker:KCB is also progressing with the payout of its final dividend of Sh2.50 per share or an aggregate of Sh8 billion on or before July 3.
"Dear shareholder, please register to participate in the KCB Group AGM … You can also choose to receive future dividends via mobile money during the registration," the lender's shares administrator, Image Registrars, said in a communication to investors on Monday.
KCB has not withdrawn its proposed dividend, which is among the agenda items to be voted on at the meeting. StanChart could join Equity and NCBA among the lenders that changed their minds on paying dividends. The bank said it will not meet its dividend payment date due to inability to hold an AGM even though the Capital Markets Authority has allowed listed firms to pay dividends even without shareholder approval.
"We are monitoring the Covid-19 pandemic which continues to pose a challenge even as we work towards determining the most suitable timing and manner for holding the 34th AGM which remains postponed," the lender said in a notice.
"Consequently, the company will not be in a position to pay the dividend on May 28, 2020 as proposed and announced through the NSE as it would not have been approved by shareholders at an AGM as required."
NCBA was the first to surprise the market by cancelling its earlier dividend declaration of Sh1.50 per share (Sh2.2 billion) and replaced it with a bonus share of one for every 10 held.
The bank said it had changed its mind after taking stock of the potential impact of the pandemic on its business.
Comments
comments
'I had no choice': Sex for rent rises with coronavirus poverty: The Standard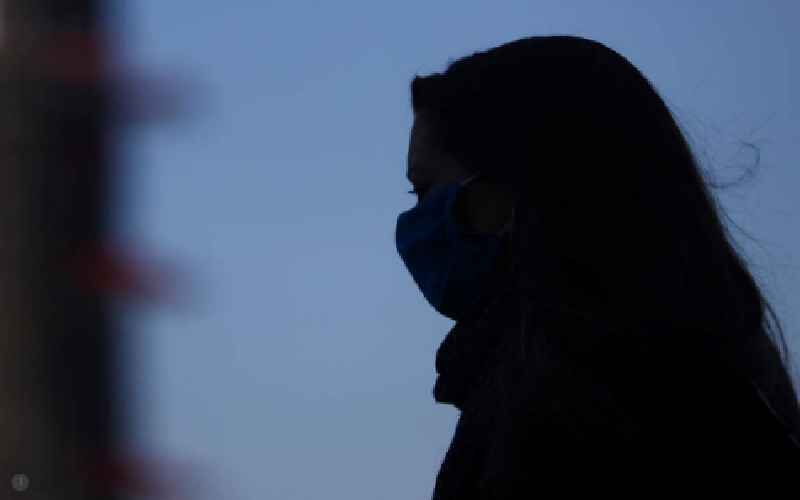 Business
As coronavirus sees job cuts and a looming housing crisis, more landlords are asking tenants for sex instead of rent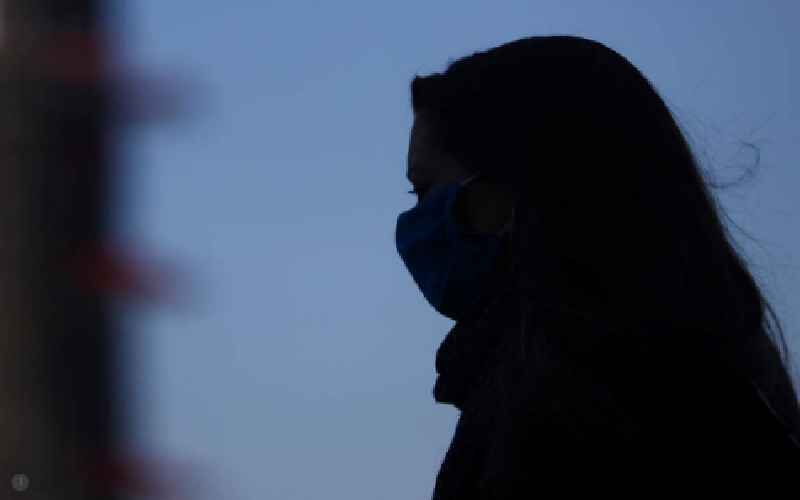 A growing number of landlords are asking tenants for sex in exchange for housing as coronavirus lockdowns and job cuts have left many struggling to pay their rent, housing experts said.
A survey by the National Fair Housing Alliance (NFHA) of more than 100 fair housing groups combating discrimination across the United States found that 13% had seen an increase in sexual harassment complaints during the coronavirus pandemic.
"If I did not have sex with him, he was going to put me out," one woman facing eviction by her property manager told the NFHA in an podcast on their website. "As a single mum, I had no choice. I didn't want to lose my housing."
SEE ALSO: We've no option but to reopen and this is how it should happen
Sex for rent has come under growing scrutiny in the United States and Britain in recent years amid spiralling housing costs. Charities have highlighted a rise in online adverts offering rent-free accommodation in exchange for sexual favours.
Under the new coronavirus pandemic, millions of people worldwide have lost jobs or income as lockdowns and travel restrictions have forced many businesses to close their doors.
Authorities in North America and Europe have introduced cash benefits, rent freezes and banned evictions in a bid to protect people from homelessness.
"Folks that are really vulnerable when faced with eviction, especially during a pandemic, they are sometimes faced with impossible choices," said Morgan Williams, general counsel for the NFHA, which protects tenants against housing discrimination.
"The predators in the housing context … seize upon that vulnerability," he told the Thomson Reuters Foundation.
SEE ALSO: Our corona strategy is not working, change it
Data on the prevalence of sex for rent is scarce. With limited awareness of the issue, as well as legal ambiguities that mean victims could face prostitution charges, abuses often go unreported and unpunished, housing experts said.
A 2018 survey by the housing charity Shelter England found about 250,000 women in the country had been asked for sexual favours in place of rent in the last five years.
Wera Hobhouse, a British lawmaker who campaigns against 'sextortion' – the abuse of power for sexual benefit – said sex for rent was likely to be on the rise as people desperately wanted to stay at home under lockdown.
"The financial difficulty which many across the UK have experienced as a result of COVID-19 will mean that more people will be forced to accept these arrangements as an alternative to being made homeless at the worst possible time," Hobhouse said.
NFHA's Williams said many women did not report sexual harassment by landlords over fears they could lose their housing, or because they were struggling with other issues such as poverty.
SEE ALSO: We must tread very carefully on reopening of learning institutions
"Pursuing complaints in the current climate is a difficult thing," he said.
Kaarin Long, women's rights attorney for The Advocates for Human Rights, a U.S.-based human rights organisation, said many sex for rent victims were already vulnerable, including sex trafficking survivors, ex-prisoners and ethnic minorities.
"It's kept under the table, it's kept quiet because those folks don't like to work with formal systems because formal systems have not been good to them in the past," she said.
Comments
comments
Egypt cautiously reopens hotels for local citizens to save tourism: The Standard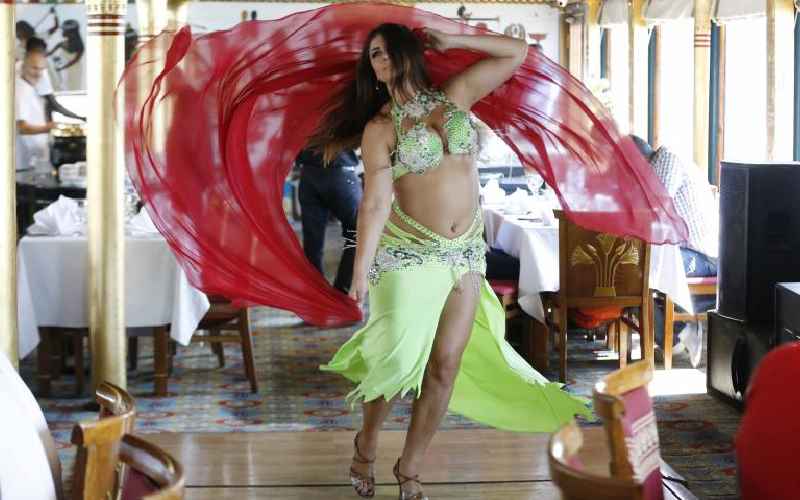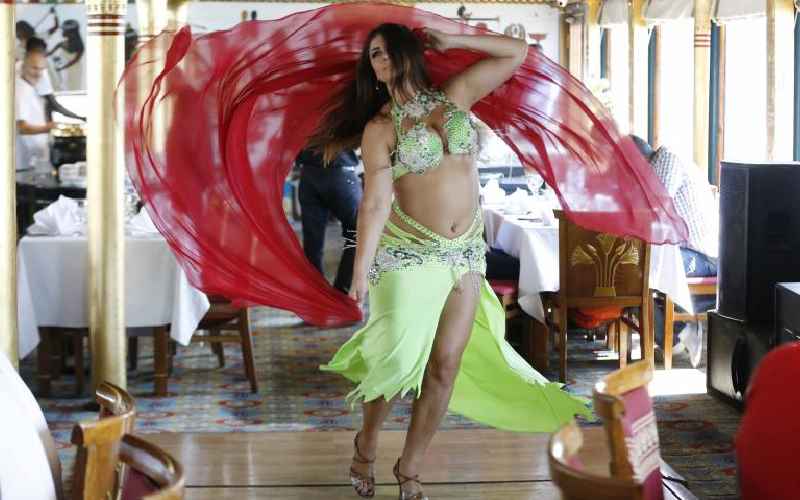 Egypt's hotel industry is trying a new beginning as the government eases the anti-coronavirus restriction measures gradually.
So far more than 70 hotels have received the health safety certificate required for reoperation after they have followed the health guidelines laid out by the Egyptian government and the World Health Organisation (WHO), Egypt's tourism and antiquities ministry said.
The hotels that received the permission are located in five provinces: the Red Sea, South Sinai, Alexandria, Suez and Cairo, the ministry said in a statement.
"The hotels are working with a maximum capacity of 25 percent as an experimental opening until the end of May, then they are allowed to accommodate guests at a 50-percent capacity starting early June," Alla Aaqel, chairman of the Red Sea Hotels Chamber, told Xinhua.
He added 83 out of 252 hotels in the Red Sea province have applied to get the health certificate, but only 41 hotels have met the required conditions.
Noting that privately-owned boats and yachts are allowed for operation, Aaqel said that public beaches will be completely closed, but the hotels will operate their shores amid strict precautionary measures.
However, boat owners will be subject to stripping their license for several months and fined in case of violating the precautionary measures.
He reiterated that Safari trips and diving will be suspended during the Eid al-Fitr holiday that will end on May 29.
"The move won't compensate the losses caused by the outbreak of the COVID-19 for the tourism sector that has generated record-high revenues of 13 billion U.S. dollars in 2019," said Aaqel.
Reopening hotels will test the preparedness of the tourism industry for operating normally, he explained, adding that the domestic tourism is the "life jacket" for the hotel industry that employs a large number of workers.
By the end of April, the Federation of Chambers of Commerce, in cooperation with the Chamber of Hotel, announced measures needed for safe operation, including preventive measures in hotels upon receiving guests, internal supervision on laundry, food, and beverages, swimming pools, beaches, and gyms.
The measures also include housing, occupancy rate, providing awareness signs, and services to ensure a safe working environment to prevent the spread of the virus.
In Qena province, south of the capital, Basma, a four-star hotel restarted operation on May 20.
"The hotel has installed sterilization gates, and designated a complete floor for quarantine with residential doctors," said Mokhlis Malak, owner of the hotel.
He added the hotel's restaurant has abided by the social distance measures and put only two persons on a table, with two meters between every two tables.
Meanwhile, Wael Talaat, a 49-year-old engineer, who is accommodated with his family in Hilton Hurghada Plaza Hotel, hailed the reopening of hotels as a kind of relief for the people kept at home for nearly two months.
"I enjoy the beach activities with my family during the feast holiday," said Talaat, adding that the hotel has continuously sterilized the personal tools of everyone.
Egypt has decided to impose stricter measures during the Eid al-Fitr holiday, including extending its curfew hours and suspending public transportation to stem the spread of the coronavirus.
According to Prime Minister Mostafa Madbouly, as of mid-June the state will announce a gradual resumption of several activities, including sporting clubs and youth centers, and gradual reopening of places of worship.
The government will also consider the possibility of a gradual return of in-house dining at restaurants with strict measures later in June, Madbouly said.
COVID-19 has claimed the lives of 764 in Egypt based on the health ministry's last update on Sunday.
Business
Reopening hotels will test the preparedness of the tourism industry for operating normally
Comments
comments