KETRB seeks to enforce professionalism through standardisation : The Standard
Sponsored Content
Over 1,200 engineering technologists and technicians have been registered since the Kenya Engineering Technology Registration Board (KETRB) was formed.  To make this process successful, the Board has called upon all engineering technologists, technicians and artisans to register with the organisation for licensing and recognition as professionals in the various categories they are qualified in.
"We are the only organisation mandated by the Government and the law to register and license engineering technologists and technicians. We have partnered with various TVET institutions offering engineering technology programmes courses to ensure that their students get registered," explained Professor George Thumbi, the board's chairperson.
KETRB the acronym for the 'Kenya Engineering Technology Registration Board' is established under the Engineering Technology Act No 23 of 2016 Part II Section 3. The board's core mandates are to set standards for engineering technologists and technicians, and, register and issue licenses to qualified persons as per the provision of the Act.
The Board is also mandated to verify that engineering technology professional services and works are undertaken by persons registered under the Act as well as ensure that standards and professional ethics for health and safety of the public are observed.
For instance Professor Thumbi explains that Standardisation and Certification of Jua kali artisans will go a long way in professionalising the engineering and construction sector in the country. 
"The quest to recognise and certify artisans, who have learned on the job within the Jua kali sector is a welcome move. This means we can be able to track down professional misconduct and quacks within the sector and weed them out, certified artisans will also be able to earn well from their jobs," affirms Thumbi.
For More of This and Other Stories, Grab Your Copy of the Standard Newspaper.  
In seeking to clarify KETRB's mandate and that of the Engineers Board of Kenya (EBK), Thumbi says that "the mandate of each is different, just to clarify, an engineer should be the designer, while the technologist should be the implementer who interprets the engineer's designs. KETRB mandate is more on engineering technologists, technicians and artisans"
As Competence Based Education and Training (CBET) implementation across TVET institutions takes shape, Thumbi says there is need to ensure it is well supported with the necessary funding and other requirements.
"While CBET is the best thing for this sector, it's very expensive, its implementation should be taken cautiously and experimentally before a full rollout is effected."  
KETRB has also partnered with like-minded organisations and those with parallel mandates including NITA, KATTI, TVETA, TVET CDACC, KNQA among others to ensure success for the country's skill acquisition agenda and drive the big 4 agenda.
He says KETRB, in the execution of its mandate within welcomes new members to register with the body and help drive its agenda.
Over the years, the country has been faced with disasters involving collapsing of building, but this could be have been avoided if the right professionals were allowed to execute such jobs.
According to KETRB's Board secretary Alice Mutai, "with the proper certification of all technologists and technicians registered and certified by the board, the country could easily rid itself of quacks who are sometimes hired in constructions sites to cut costs, and standardisation for payment through classifications of work demands and skill demands can be achieved," Alice says.
However, the board is faced with biting challenges that are hindering the implementation of its mandate, chief among them enough funding.
"We are under government but we have not yet been able to get funds to run the affairs and mandates of the board. We are running by what the members contribute, this makes dispensing our mandates like taking disciplinary measures under the provisions of The Act, Issue licenses to qualified persons under the provisions of the Act, Enter and Inspect sites where Construction, Installation, Erection, Alteration, Renovation, Maintenance, Processing or Manufacturing works among others difficult," Thumbi said.
Besides, the board is still making baby steps towards recognition among qualified members who have not yet registered.
"Kenya was left behind by other countries in subscribing to international technologists accords, The Washington accord is purely for the engineers, the Sydney is for technologists while the Dublin accord is for the technicians, as a consequence, some employees don't differentiate the various cadres. By registering with KETRB, the roles are cut out per our licensing," explains Alice.

Do not miss out on the latest news. Join the Standard Digital Telegram channel HERE.
Related Topics
Comments
comments
Kenya re projects Sh1bn drop in earnings as COVID-19 reality sinks in
NAIROBI, Kenya, Jun 5 – The Kenya Reinsurance Corporation is staring at a revenue drop of at least Sh1 billion, an equivalent of five percent of its total earnings this year occasioned by lost contracts related to the COVID-19 pandemic.
The lion's share of the impact will be as a result of increased claims and rebates on premiums as businesses globally seek to re-negotiate their contract terms with underwriters and re-insurers.
According to the managing director Kenya Re Jadia Mwarania, the five percent hit will be "the worst case scenario" for the corporation in the wake of anticipated business losses occasioned by the pandemic.
"At the moment, we have over 265 re-insurance contracts spread across over 70 countries in diverse segments such as medical, trade credit, lawyers' liability fees among others. We expect the business to shrink in tandem with the lower GDP growth as projected by the government at the rate of 2.6 percent this year. On our end, we estimate the industry growth to shrink by at least 2 to 3 per cent" Mwirania said in an interview.
This year, Kenya Re had projected an income of over Sh19 Billion based re- insurance premiums, property, investment income and business diversification.
Faced with the gaping hole in its books, the corporation has started to aggressively collect premiums from underwriters and brokers from the existing contracts to plug the gap.
"We are generating weekly reports to monitor targets and performance. At the same time, we have enhanced turn-around times for claim processing to a maximum of 48 hours", said Mwirania.
To cushion the corporation on the investment side, the MD said the focus for the next half of the year will be to increase dollar reserves in order to accumulate hard currency reserves in anticipation of foreign contract claims.
Other measures being implemented include investing in fixed income instruments such as treasury bills, bonds and fixed deposits to mitigate the effects of volatility.
While cautiously noting that pandemics like COVID-19 are not covered in insurance contracts, Mwirania said that it will be the responsibility of each party to come up with the right solution to cushion both the client and insurer based on negotiation.
"We are well aware of the circumstances that have been occasioned by the pandemic. Most of the claim settlements will be based on negotiation and evaluation the best case scenario for each contract with mutual agreements between the involved parties" he said.
Comments
comments
Fairtrade International releases Sh70.5 million relief to cushion farmers
Fairtrade International releases Sh70.5 million relief to cushion farmers
Friday, June 5, 2020 14:26

By KEVIN ROTICH
Fairtrade International Network has announced a Sh70.5 million fund to support Kenyan farmers from the adverse effects of Covid-19 pandemic.
The fund, which is divided into the 'Fairtrade Africa Producer Relief Fund' and the 'Fairtrade Africa Producer Resilience Fund', will be directed into safety and livelihood programmes.
It will fund purchase of masks and basic protective and medical equipment, wage payments, food security initiatives, awareness of safety campaigns and business continuity costs.
"Fairtrade Africa would like to inform all Fairtrade certified producers that Sh70.5 million has been allocated for disbursement to support vulnerable producers and workers in the region at this time," the Africa Fairtrade Network announced in a statement.
"The Resilience Fund is established to meet the longer-term needs of producers as they begin to look at life post COVID-19 such as business restoration, technology-based capacity building, addressing human rights risks in value chains through programmatic interventions, support for strengthening finances to tackle future risks, and advocacy."
This comes at a time when the country's horticulture industry is struggling to cope with decline in overseas orders amid cancellation of flights as well as travel restrictions.
A drop in revenue has seen flower and fruit companies cut thousands of jobs amid rising costs.
Horticulture exports fell seven percent in 2019 to Sh142.72 from Sh154.7 billion.
Comments
comments
African Development Bank board stands by embattled chief: The Standard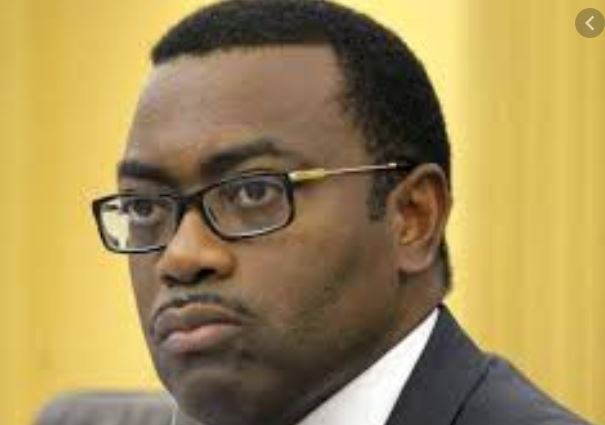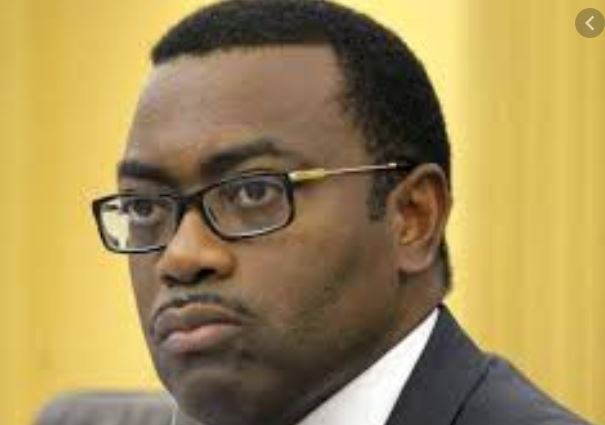 Business News
The African Development Bank's (AfDB) board on Thursday said it stood by an internal investigation international reputation and integrity
The African Development Bank's (AfDB) board on Thursday said it stood by an internal investigation that had cleared its president of improper conduct, but it would carry out an independent review of the report in the interest of due process.
AfDB President Akinwumi Adesina has been accused of abuse of office by a whistleblower at the bank, including favouritism in hiring. He has denied the allegations and a report by the bank's ethics board cleared him of wrongdoing.
The United States, AfDB's second-largest shareholder, has demanded a new independent probe into the allegations, rejecting the bank's investigation over reservations about the integrity of the bank's process. Meanwhile, top shareholder Nigeria has voiced its support for Adesina.
In a statement, AfDB's board of governors said it believed the bank's ethics committee, which produced the report, had carried out its role correctly. But the board has nevertheless agreed to authorise a review.
SEE ALSO: AfDB approves Sh22b war chest for Kenya
"The independent review shall be conducted by a neutral high caliber individual with unquestionable experience, high international reputation and integrity," it said.
On Tuesday, Nigerian President Muhammadu Buhari gave his backing to Adesina in his bid for a second term as AfDB president despite the allegations.
Adesina later this year plans to pursue a second term as the head of the multilateral lender, which is headquartered in Ivory Coast's commercial capital Abidjan.
The board said the review of the investigation would take no more than four weeks and not interfere with the bank's electoral calendar.
The bank's whistle-blowing and complaints handling policy will also be reviewed at a later date to ensure it is being properly implemented, it said.
SEE ALSO: Nigeria to begin 'phased and gradual' easing of lockdowns in Lagos, Abuja
Comments
comments