Kenya's Covid-19 cases rise to 81 as 22 test positive
Kenya has confirmed 22 more coronavirus cases bringing the national total to 81.
Health Cabinet Secretary Mutahi Kagwe said 13 of the new patients are male and nine are female.
The patients include 18 Kenyans, two Pakistani and two Cameroonian citizens, CS Kagwe said Wednesday afternoon during the daily coronavirus briefing.
The Health minister further said that 21 of the new cases were in quarantine.
Comments
comments
Tanzania: Border Tension Resurfaces…as Tanzanian Truckers Are Blocked From Crossing Into Kenya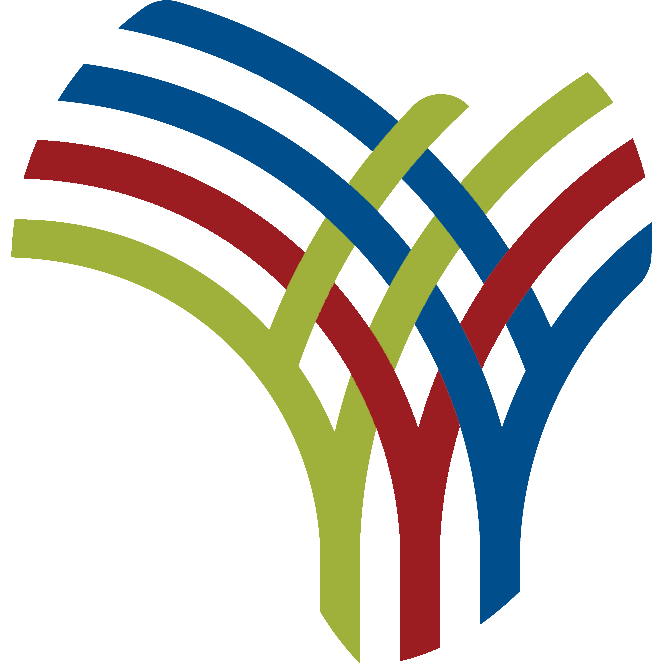 TWO weeks after Tanzanian and Kenyan leaders agreed on modalities for enabling truck drivers cross at border posts, Kenyan authorities have started blocking Tanzanian truckers from crossing Namanga frontier on grounds of lacking valid Covid-19 clearance certificates.
Responding in kind, Tanzania has also started restricting Kenyan truckers from accessing the country.
The government confirmed yesterday that Kenya is blocking Tanzanian truck drivers from crossing the Namanga One Stop Border Post (OSBP) claiming that they don't have valid certificates that show that they have tested negative for Covid-19.
The development is contrary to the agreement reached in Arusha by transport ministers of the two countries at the climax of their one-day meeting at the Namanga border post on May 22, this year.
Speaking to the 'Daily News', Deputy Minister for Works, Transport and Communication Eng Atashasta Nditiye, said the move by the Kenyan side was a breach of the agreement and could trigger another dispute.
"Our counterparts are claiming that they don't trust Tanzanian's certificates and laboratories, but this wasn't part of our agreement," he told this paper in a telephone interview.
He said the move might lead to the revival of the dispute that had been resolved and cause unnecessary inconveniences. "
We learnt about these challenges facing Tanzanian truck drivers since yesterday (Wednesday), what is happening is contrary to the agreement reached by the responsible ministers, they have breached the resolutions," he said in a nutshell.
On his part, Deputy Minister for Health, Community Development, Gender, Elders and Children, Dr Godwin Mollel, said he was planning to visit the border post to assess the situation.
According to him, the government is still following up the instructions and agreement that was signed between the two parts in relation to instructions of the two Heads of State, President John Magufuli of Tanzania and his Kenyan counterpart, Uhuru Kenyatta.
"I will go to Longido on Monday next week; all we are doing now is to stand by the agreements that were signed as well as the directives from our presidents," he said.
During the meeting, Works, Transport and Communication Minister Engineer Isack Kamwelwe and his Kenyan counterpart, Engineer James Macharia, agreed that truck crews from both countries must undergo testing before commencement of their trips at the point of origin per World Health Organisation (WHO) standards.
The drivers would then be issued with a 14-day Covid-19 free certificate by competent authorities, which shall be mutually recognised by both countries.
However, this proved not to be the case as Tanzanian truckers were reportedly denied entry into Kenya, even when they had undergone the tests and had the certificates to prove that.
The long distance drivers are said to have been forced to undergo a second round of tests on the Kenyan side, much to their surprise and shock.
"Our truckers have been denied entry through Namanga as customs officials from Kenya demanded that they be retested at the border, which goes against the May agreements," explained Longido District Commissioner Mr Frank Mwaisumbe when contacted by 'Daily News' yesterday.
The decision is said to have irked Tanzanian authorities according to Mr Mwaisumbe, prompting the area DC to seek guidance from his boss, the Arusha Regional Commissioner Mr Mrisho Gambo, who directed for a reciprocation.
No Kenyan truck was seen crossing the Namanga border into Tanzanian territory for the better part of yesterday.
Dr Gabriel Mdachi, a senior health officer at the border town, expressed his displeasure over the conduct demonstrated by the Kenyan customs officials, saying it was against the spirit of EAC of deepening the envisaged integration.
Much as they tried to engage their Kenyan colleagues, the latter still maintained the stance of denying Tanzanian truckers entry even when they had the 14-day Covid-19 certificates.
"When we sought to find out from them, they reiterated to us that they were acting on their government's directive," explained Dr Mdachi.
On his part, an assistant Manager of Customs with the Tanzania Revenue Authority (TRA) in Namanga, Mr Paul Kamukulu, expressed his surprise by the neighbouring country's decision when the two East African partner states had buried the hatched.
"We were taken by surprise with our neighbours' decision when we had put the matter to bed last month." "Efforts to engage their authorities to iron out the issue fell on deaf ears as Kenyans maintained the stance," he added.
It still remains to be seen whether the two countries will revisit the May 22 agreement to iron out their trade dispute.
During the meeting, Tanzania and Kenya agreed to reopen their borders after a tense week marked by a simmering trade dispute occasioned by the Covid-19 pandemic.
The bilateral deliberations came after President Uhuru Kenyatta and his Tanzanian counterpart John Magufuli talked over the phone regarding heightened tensions that left traders from both countries staring at huge losses as truck drivers waited for days for results of coronavirus tests, which are mandatory for them.
During the meeting on May 22, Eng Kamwelwe emphasized during the meeting the need for seamless transportation of goods.
"Instead of spending much time at Namanga as they wait for the test samples to arrive from either Nairobi or Dar es Salaam, the drivers could easily drop by the hospitals for the tests before embarking on their journeys," observed the minister.
The two countries also agreed to gazette conducive places where the truck drivers can stop for a test. Such places will be equipped with necessary amenities.
He noted that the global pandemic had adversely affected trade between the two countries and urged citizens to support their governments' efforts.
The annual volume of trade between Tanzania and Kenya is estimated to be more than $500m/-.
Comments
comments
Our brand new bus is the coolest by any KPL team, Kakamega Homeboyz brag – Nairobi News
Kenyan Premier League side Kakamega Homeboyz are the proud owners of a new team bus which they've quickly branded the coolest bus in the league.
Club chairman Cleophas Shimanyula has revealed that the brand new bus was bought at a whooping Sh18 million.
BRAGGING RIGHTS
"There is no team in KPL which has ever acquired that kind of bus. Not even Wazito, who are always bragging that they have an exceptional bus. Sitting on it is like travelling in a tour vehicles. You can't feel any movement in your seat even if it is on a rough road," Shimanyula told Nairobi News.
Shimanyula added that the bus was just a motivational present for the team and more goodies are on the way if the team wins this season's KPL title whose fate is to be known next week.
The quoted cost of the bus is almost four times the prize money reserved for the league winners at the end of every season.
Kakamega Homeboyz, who are sponsored by the County Government of Kakamega, are second on the log with 47 points, seven less than league leaders Gor Mahia.
EXPENSIVE BUS
Apart from Homeboyz and Wazito, owned by tycoon Ricardo Bodoer, AFC Leopards also own an expensive team bus.
Leopards acquired a 51-seater bus from Chinese manufacturing firm Golden Dragon in mid-March.
The bus was gifted to Ingwe through international fundraising expert, Nelson Sechere, who is a consultant with African Capacity Building Foundation – a specialised agency for African Union.
Juma Kwayera, who was part of the team that rescued AFC Leopards from relegation in 2009 and 2012, was instrumental in pushing for a bus for the team.
Reigning champions Gor Mahia also own abus which is currently being renovated at a Nairobi garage at a cost of Sh250,000.
Comments
comments
DR Congo president was in the know, top aide tells graft trial
A prominent DR Congo politician accused of embezzling $50 million earmarked for social housing has defended himself in a televised court hearing, claiming nothing was done "without the knowledge" of President Felix Tshisekedi.
The trial of Vital Kamerhe—who remains the president's chief of staff—has gained widespread attention in the country where high-profile figures are rarely brought to court.
Kamerhe has insisted he was not in office when the contract at the centre of the allegations were signed in April 2018.
On Thursday, during proceedings that ran to almost 13 hours and were broadcast live from the prison he has been held in since April, he said he "could not take responsibility without the knowledge of the president."
Lebanese businessman Jammal Samih got a contract to build 1,500 new prefab homes "with the express instruction of the head of state," he said.
Kamerhe and Samih both deny allegations of wrongdoing.
A government advisor later called by the prosecution slammed Kamerhe's comments as an insult to the president.
Trial proceedings had resumed Wednesday, a week after the sudden death of the presiding judge Raphael Yanyi, who died following a heart attack, according to police.
The results of an autopsy are awaited.
Kamerhe was a pillar of the regime of former president Joseph Kabila and initially stood in the 2018 presidential poll but bowed out to team up with Tshisekedi.
His supporters charge the case is politically motivated—they portray it as a likely attempt to prevent him from running in the next presidential election in three years' time.
The trial comes as Tshisekedi—who took office in January 2019 in the first ever peaceful transfer of power in the country—runs a campaign to root out entrenched corruption.
The biggest country in sub-Saharan Africa, DR Congo has an abundance of natural resources, but two-thirds of its 80 million people live in poverty.
The country struggles with a long history of conflict, poor governance and graft.
Comments
comments