Kenyans Making Cash Housing Horses
Friday, September 14, 2018 12:09

By NASIBO KABALE
Kenneth Orupia rushes back to the stable with supplies urgently needed to conduct a surgery on one of his horses at Karen Riding School in Nairobi.
Seven-year-old 'Boxer' is being neutered, a procedure that takes about 20 minutes. The horse's eyes are droopy and he looks like he needs to rest after sedation but he stays awake, perhaps aware that the veterinarian and his master are talking about him.
'Boxer' is one of the horses housed at the Karen stables. The rest are out grazing.
"I have 18 horses here and about 100 people walk through those doors every week to ride them," he says.
He knows the horses by name, points out their characters and the problems they might have, just like a parent would of his children.
"Goldie' is seven months pregnant," he says. Another horse needs tooth extraction. 'Sara', a horse that had been kept out in the riding trails for long needs to breastfeed her foal 'Magical Star.'
"She is very hungry and her feeding schedule has to be adhered to," one of the employees says.
As horse ownership in Kenya grows, not everyone can afford a stable. Kenyans are now buying horses and housing them far from their homes. The stable workers train the horses and their owners, take care of them and have a veterinarian on 24 hours call to treat them if they fall sick.
Owning a horse requires commitment in time, money and passion. Mr Orupia has opened his Nairobi stable to other horse owners besides keeping his own.
"Owners pay Sh35,000 a month for their horses to stay here at the stable but they can pay for a half of the lease period which is Sh25,000," he says.
He adds that horse mold, hay, water molasses, barley, carrots, apples, oats are just part of the few dietary requirements healthy horses require every day, making horse-keeping not a cheap hobby.
Tony Muthama of Hardy Stud says horses owners can pay Sh30,000 to house their animals in the stable.
The stable workers exercise and groom the horses. There is a half lease option which is cheaper where a stable owner is allowed to use the horse to teach walk-in riders and in races.
"The half lease option can only be discussed after we see what the horse is able to do. An owner may say we can use a horse for races but we find it is not capable of doing much," he says.
Most of the horses at the stable are also insured. Horses can fetch luxury-car prices hence have to be insured. A horse can cost as little as Sh150,000, says Mr Orupia, but those are old and retired. A good one costs anything from Sh500,000.
Horse rider Angela Cheror (centre) with Elvis (right) and his sister Susan Mbugua at the Karen School of Riding on September 10, 2018 DIANA NGILA | NAIROBI
"I know a guy who bought a Sh14 million horse and he had to put it down after it was kicked by another horse which broke its hip. That is money down the drain when you do not take insurance," says Mr Orupia whose love for horses started when he was 12 years old.
In addition, a horse owner has to pay fees for hoof maintenance.
"Poor hoof care can lead to infection, joint hyper-extension, and even permanent lameness. In addition to daily care, horses should be seen by a certified farrier every six to eight weeks to be trimmed or shoed," he says.
Equipment is also a key in horse keeping.
"Harnesses, for instance, vary in sizes depending on the horse. We get polo harnesses from Argentina while the rest comes from the UK," he says.
Genius Mbugua, a father-of-three keeps his horses at Karen Riding School.
"Having a stable or shelter, maintenance of equipment, fencing and grooming are things I had to consider. You also need to proper beddings for the horse," he says.
Mr Mbugua who has a two-year-old son named Jayden, 10-year-old Elvis and eight-year-old Susan, bought each of them a horse even if he does not own a stable.
"I have always loved horses and I wanted my children to own them but because we live in a court, I found this arrangement good for us. They come here on weekends to ride their horses without me having to break a sweat," says Mr Mbugua.
He says he bought two horses from Mr Orupia and he got a white foal that his son Jayden rides elsewhere.
When the white foal was brought to the Karen Riding School, Mr Orupia says, it was trained to fit a child's needs.
"We have to train the rider but also get the horse well-tempered. We teach the horse and the rider to communicate through body movements. For example, the horse should know that when the rider leans back then it should slow down," he says.
Susan who has had her horse for about a year now rides by herself unlike many children. She is not afraid of them unlike Jayden who loves them but still exercises caution.
"I like the way it requires concentration and how you can be one with the horse while riding it," says Susan.
Her horse 'Goldie' is pregnant and despite the visible growing belly, Susan is able to lead her to move just as majestic as the other horses.
The children started by doing hour-long lessons. Mr Orupia explains that horses cannot be taught something new for more than an hour.
Horse rider Angela Cheror holds the reigns of Nunki the horse, with 3year-old Jayden Mbugua at the Karen School of Riding on September 10, 2018. PHOTO | DIANA NGILA | NMG
Angela Cheror arrives at the riding school for an appointment with Mr Orupia. She wants to become a horse-racing jockey.
"I come here on Sundays and Mondays and I love that it is quiet and a little less busy than usual," she says.
While she has been riding for a while, being a jockey requires much more than showing up to ride leisurely. It is a tough road and involves years of training to gain reputation and experience.
One of the trainers, Michael Micino, says there are four levels that a jockey has to go through before becoming a professional. That depends on the way someone rides and how many times one wins competitions.
''To be a professional, one should have 30 wins," he says.
A jockey also has to be 50 to 55 kilogrammes and Ms Cheror says she had to lose weight to meet the standards.
"There are not many black female riders and I want to make the cut. I work at ensuring that I meet the set requirements needed to be the best. It is intense but there is no two ways about it," she says.
Ms Cheror will start with a 5Kg claimer and over time she says that she will make her mark as a professional jockey.
"She will have to be a disciplined, be a good rider and that will require her to learn how to gallop for example. She will be given a license which expires every season which is about one year," says Mr Micino.
Mr Orupia says that although horse racing has been perceived as a white man's game, given its history, more Kenyans are getting into the sport.
The Nairobi horse-boarding place also offers equestrian skills such as polo discipline, showing, racing and dressage.
Other Kenyans who have their own stables also come to train with their horses in the sand-filled ground.
"Horses need that cushion-like environment to train and while someone might have a stable to just keep them, they may lack the field like this for them to just ran freely and not get injured," says Mr Orupia.
Kenya listed among Sub-Saharan Africa countries with high potential for Islamic Banking
NAIROBI, Kenya, May 8 – Kenya has been listed as one of the countries with a high potential for Sharia Finance, an Islamic banking model with several restrictions and principles that do not exist in conventional banking like interest fees.
Middle East, Africa, India, and Jersey Finance Director Faizal Bhana said Sub-Saharan Africa's share of global Sukuk issuances is only a mere 2 percent, despite an Islamic population of more than 200 million people.
Sukuk are financial products whose terms and structures comply with Islamic law, with the intention of creating returns like those of conventional fixed-income instruments like bonds.
"When you are coming to Africa, the story is very different. Africa is home to 250 million Muslims in Sub-Saharan Africa. At the moment, the penetration for Sharia compliance finance across the continent is 21 countries providing Islamic Finance services," he said.
Speaking to Capital Business, he revealed that the Islamic Finance industry has a compound annual growth of 11 percent since 2006, with assets worth multi-trillion shillings.
"We need to look to all forms of financing. And Sharia compliance financing is one form and because of its links like sustainability and ethical, for government, it is an easy win," he said.
He said there is a need for regulators to provide enabling legislation for Sharia finance services and more so for sovereign and corporate issuance of Sukuk.
The common practices of Islamic finance and banking came into existence along with the foundation of Islam.
However, the establishment of formal Islamic finance occurred only in the 20th century.
Currently, the Islamic finance sector grows at 15-25 percent per year, while Islamic financial institutions oversee over $2 trillion.
Islamic finance strictly complies with Sharia law. Contemporary Islamic finance is based on a number of prohibitions that are not always illegal in the countries where Islamic financial institutions are operating like paying or charging interest, investing in businesses involved in prohibited activities like gambling.
Due to the number of prohibitions set by Sharia, many conventional investment vehicles such as bonds, options, and derivatives are forbidden in Islamic finance.
The two major investment vehicles in Islamic finance are equities and fixed income instruments.
CMA okays Crown Paints' rights issue to fund expansion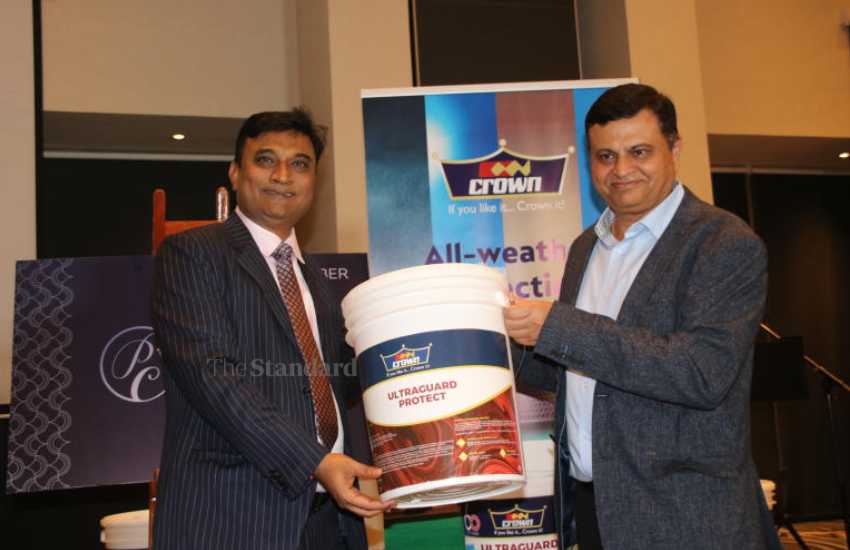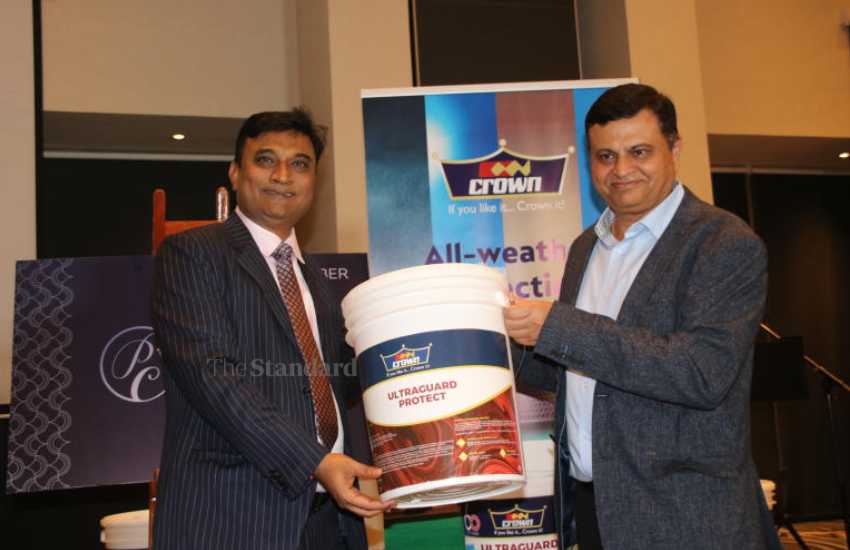 The Capital Markets Authority (CMA) has given the nod to Crown Paints Kenya Plc to raise Sh711.80 million from shareholders via purchase of additional shares.
The regulator, in a statement yesterday, said it had approved the firm's bid to issue and list 71,181,000 new ordinary shares on the Nairobi Security Exchange (NSE).
"The rights will be issued on the basis of one new ordinary share for every one existing share," noted CMA.
The additional funds raised will boost the company's financial flexibility to navigate through a tough business environment brought about by the Covid-19 pandemic.
It would also boost the firm's growth strategy according to the information memorandum.
"The group's management plans to use the rights issue funds to facilitate the development of new products, retiring of current facilities and funding regional expansion," CMA said in a statement.
Wyckliffe Shamiah, the CMA chief executive observed that the disclosures made on the rights issue comply with the capital markets regulations and will enable investors to make an informed decision.
Mr Shamiah noted that the regulator had reviewed the application for exemptions from complying with Regulation 4 of the Capital Markets (Take Over and Mergers) Regulations, 2002 concerning the intention of the company's major shareholders, who have undertaken to take up their full rights entitlements.
"They are also willing to take more than their initial entitlements subject to availability during the rights issue," said Shamiah.
Crown Paints is expected to make bi-annual updates to CMA on the use of the proceeds of the rights issue.
Branch buys local micro finance bank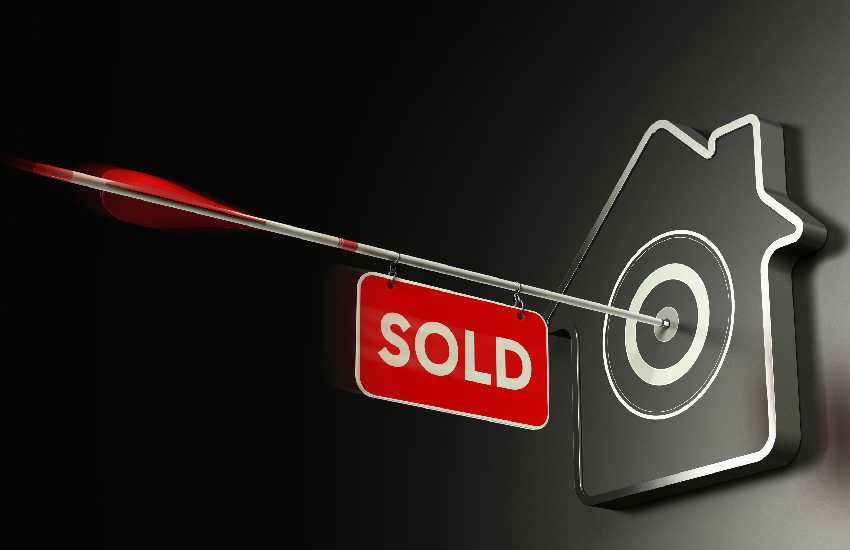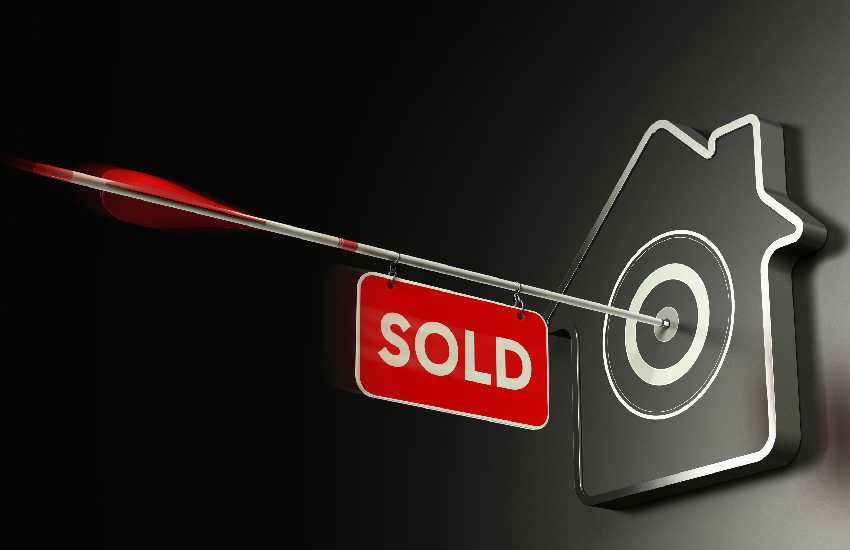 Branch International Ltd has acquired microfinance lender Century Microfinance Bank in a move that gives the financial technology (fintech) firm a stronger presence in the country's financial sector.
According to regulatory filings published by the Competition Authority of Kenya (CAK), Branch has acquired 84.89 per cent of the issued share capital in the microfinance bank.
The deal has been approved by the market regulator.
"The Competition Authority has authorised the proposed transaction as set out herein on condition that the acquirer and the target will each maintain the terms agreed with the borrowers in respect of all loans existing in their loan books at the time of the acquisition," explained CAK in a notice in the Kenya Gazette.
The deal will further give Century Microfinance Bank a much-needed lifeline, coming in the wake of depressed earnings due to disruption from digital lenders and recently, the Covid-19 pandemic.
Customer deposits
According to Central Bank of Kenya (CBK) data, the micro-lender recorded Sh348 million in assets as of the end of December 2019, a 19 per cent drop from Sh431 million in 2018.
The firm also recorded Sh326 million in liabilities for the year ended December 2019 with customer deposits sitting at Sh256 million during the period under review. The lender made Sh82 million in total income in 2019, the majority of it from interest on loans, fees and commissions.
Brach International, one of the leading fintech players in the Kenyan market has over the years increased its user base across the region to more than three million.
The firm says it has disbursed more than Sh35 billion in loans, the majority of which it lent to users in its African markets in Kenya, Nigeria and Tanzania. In 2019, Branch secured Sh17 billion in the new financing and a partnership with Visa to issue virtual pre-paid debit cards to its users.
The acquisition of Century Microfinance Bank will allow the fintech firm to deploy more solutions to grow its digital and physical foothold in the Kenyan market.