Kenyan man dies from coronavirus in Massachusetts, USA
A Kenyan man living in Massachusetts has passed away due to coronavirus while undergoing treatment for an underlying condition.
The man identified as Laban Kimungu hailed from Molo.
In an online obituary put out by his family, they penned
'It is with humble acceptance of God's will that we announce the promotion to glory of Mr. Laban Kimungu Njoroge of Molo.

He had been undergoing treatment for an underlying condition when he succumbed to the COVID-19 on March 25th 2020.'

He was husband to Elder Esther Waithera Kimungu of Molo. '
Laban had six children and he had nine siblings (one is deceased).
He was an uncle and a grandfather to many.
The obituary further read
'We will continue with E-Virtual memorial services every night from 8pm EST. 

On Tuesday 03/31/2020 we will have a celebration of life, service from 7 pm with cremation to follow on Wednesday 04/01/2020.

Please call (978) 419-9737 to join in.'
Adding
'We are kindly asking for financial assistance from friends and well-wishers.

We still have immediate family members that remain hospitalized and quarantined due to the current Covid-19 pandemic.'
May he rest in peace.
Comments
comments
Fahyma sends singer Rayvanny subtle message, hints at reunion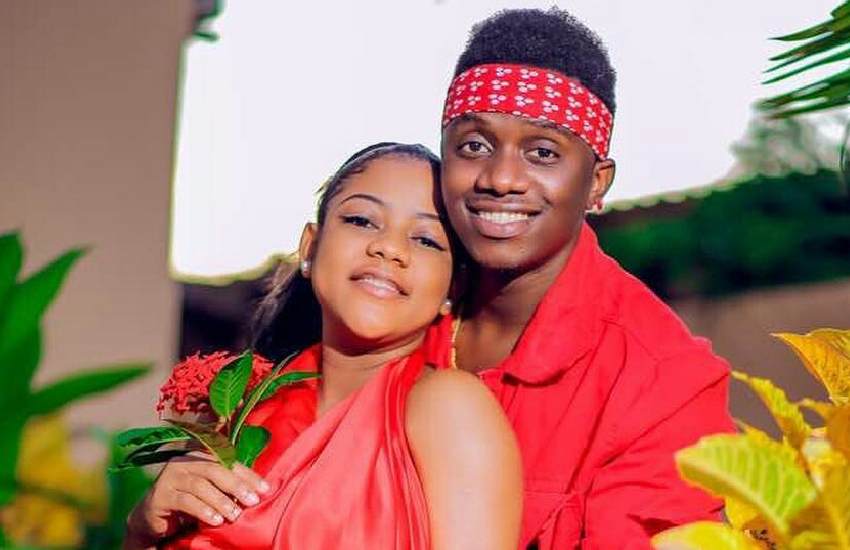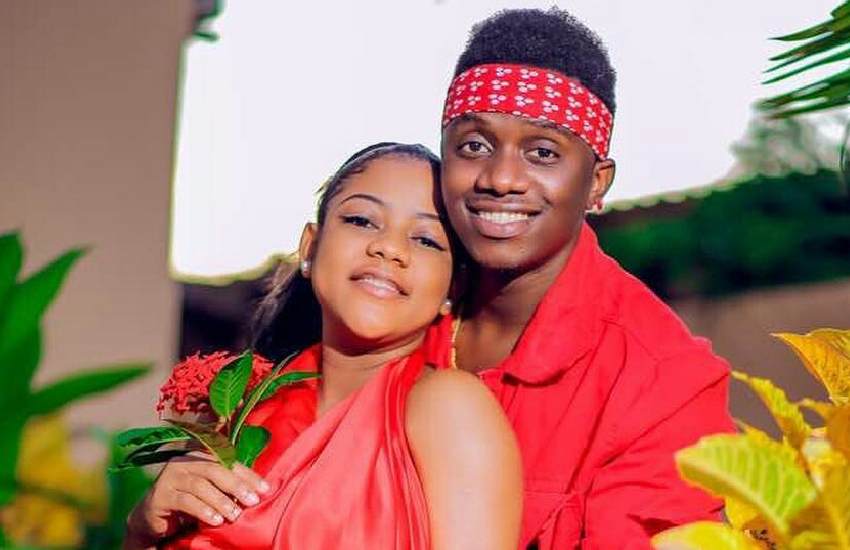 Barely six months into her highly publicized 'breakup' with Tanzania's singer and father to her child Rayvanny, vixen turned entrepreneur Fahyma seems to be reconsidering her split from the star.
In the video she shared on her Instagram account, the mother of one, stylist and model is seen singing and dancing along to It Pours by Kissie Lee.
However, the lyrics of the song is what kept a section of netizens talking as they dissected the contents and pondered over the message said to be directed at the Teamo hitmaker.
"I got that thing that is going to make you come back all this boom in my system that y'all keep on revelling," Fahyma sang along.
Read Also: 'Natongozwa sana!' Rayvanny's wife Fahyma laments
In December 2019, word had it that Rayvanny cheated on Fahyma with a video vixen. In a twist, however, she came clarified that she walked out due to family issues and not cheating as claimed.
"My family and I have our issues, family issues, and it is not betrayal, there are totally different issues," she told Rickmedia TV.
Surprisingly, Fahyma also went ahead and defended the vixen accused of breaking their marriage saying such claims are costly.
"I would like to request people to stop using my issues to hurt others, maybe their families or their relationships," she added.
Rayvanny, while replying to Fayhma, said he was at peace with the decision she made as he had tried all his best to make the marriage work.
"I have respected you all the years we have been together. There are ways that we have wronged each other and also forgiven each other. And most of the time you have been longing for a certain lifestyle that I kept telling it won't help you. I respect you and my family so much. If you have decided to walk out then I won't blame you. Still love my family. I wish you a good life," said Rayvanny.
Read Also: Rayvanny's wife Fahyma speaks, says their union is unbreakable
Prior to the singer's post, Fahyma had sent him a message telling him to forget about her and their son. In fact, she told him to consider them dead.
"Count me and Jay as dead in your life. I will fight and I will win. I will not lack money for food but just consider Jay and I dead to you" read her message.
Comments
comments
Awww! Julie Gichuru reveals the pet name she calls her husband
Julie Gichuru's husband Anthony Gichuru s celebrating his birthday this month. The 46-year-old TV presenter shared a photo while kissing her husband on the lips and wished him a happy birthday month.
From the message, she called him "simba' while saying he found a 'tiger' probably, the pet names they've given each other.
You found a tiger & gave me a home in you; a haven of love, family, friendship & companionship. You are my gift. ❤❤❤
May I always be a gift for you my Simba, my precious 🥰🥰🥰
May I always delight your mind, body & soul 🔥❤🥰
On this milestone we give thanks 🙏🙏🙏
May you double these years with ease 😘😘😘
Happy Birthday month my love!

Yours always & all ways,
JG
The two are blessed with four kids and after many years of marriage, they still prove to the youngin' that marriage works.
Comments
comments
BFF's forever! Meet Anerlisa Muigai's bridesmaids(PHOTO)
Ben Pol and Anerlisa Muigai finally walked down the aisle a few days ago after much anticipation.
The two kept all their ceremonies private. The information was leaked out by an invited guest from the ruracio all the way to the wedding day.
The only thing that they made public was their engagement and Ben Pol mentioned in an interview that he put a ksh 1.1 million engagement ring on her finger.
THE RING COST ME 11,000 DOLLARS (1,100,000) AND I BOUGHT IT MYSELF. I STAYED WITH IT FOR LIKE TWO MONTHS THINKING OF IDEAS OF HOW I'D PROPOSE. WE WENT TO MOMBASA, WHILE ENJOYING THE SUNSET, I POPPED THE QUESTION
He had asked his fans to pray for him so that he can walk down the aisle with the love of his life and true to the prays, the day came. You can see how it went down below:
Through all the ceremonies, the same ladies we saw during the introduction of their parents to each other were in all the other ceremonies as her bridesmaids.
Her close friends she refers to as 'her girls' have had a consistent bond and it is clear the two will be part of her bridesmaids.
Meet Eva Githeo and Mariam Abdul.
Comments
comments