Kenya Revenue Authority demands KSh 8.5 b withholding tax arrears from SportPesa, Betin
– Kenya Revenue Authority declared Safaricom collecting agent for the two betting companies
– Safaricom is expected to immediately remit the said amount to Central Bank of Kenya account
– SportPesa reportedly owes the taxman KSh 3.29 billion whereas Betin owes him KSh 3.29 billion in withholding tax arrears
Kenya Revenue Authority (KRA) has demanded KSh 8.59 billion withholding tax arrears from top betting firms SportPesa and Betin Kenya as the taxman moves to tighten the noose on the necks of tax evaders.
The authority also declared Safaricom as the collecting agent for Pevans East Africa and Gamcode Limited which trade under brand names SportPesa and Betin respectively.
READ ALSO: KRA receives nod to collect over KSh 2.7 billion tax arrears from betting firm Sportpesa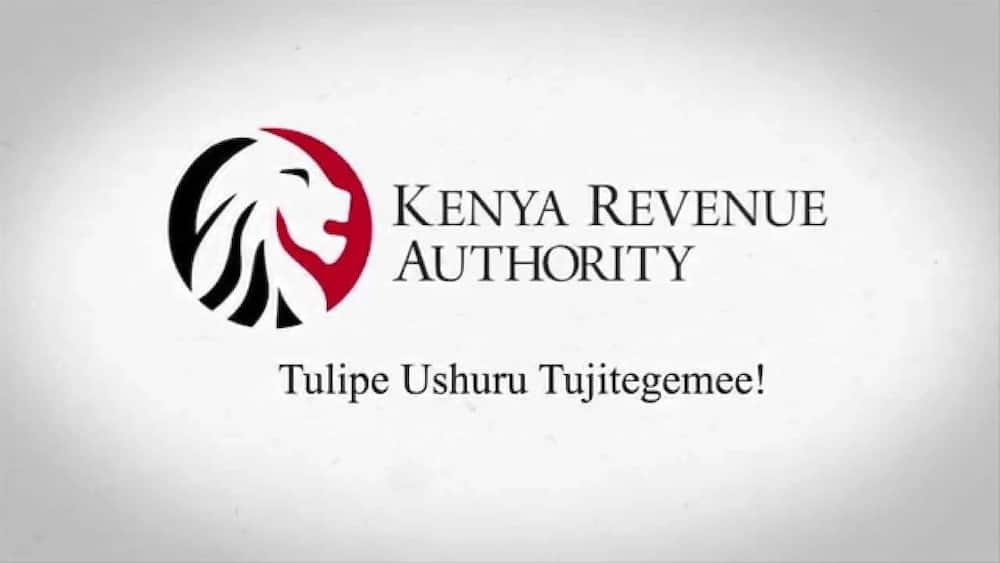 READ ALSO: Gavana wa CBK Patrick Njoroge awahamasisha wakaazi wa Kondele hukusu noti za kizazi kipya
The taxman reportedly penned a demand letter to Safaricom in June 2019 asking the telecom giant to immediately remit KSh 8.59 billion withholding tax arrears from SportPesa and Betin being their collecting agent.
"I hereby declare you to be an agent of the above taxpayer (SportPpesa) and require you to pay the sum of KSh 3,296,532,012 being tax due by the said taxpayer," stated KRA manager for debt enforcement, Asha Salim, as quoted by Business Daily.
READ ALSO: Relief as court suspends Uhuru's 1.5% housing levy deductions
SportPesa reportedly owes the taxman KSh 3.29 billion whereas Betin Kenya is expected to remit KSh 3.29 billion, money that KRA tasked Safaricom to wire to Central Bank of Kenya (CBK) account.
Safaricom, just like like Airtel, provide the platform where customers of the betting companies can do all their transactions, deposits and withdrawals, via the e-wallet.
READ ALSO: Government to suspend licences of all betting firms in the country from July 1
The latest move by KRA comes barely a month after the taxman was given the green light by court to collect more than KSh 2.7 billion withholding tax arrears from SportPesa.
A ruling made by Milimani Commercial Courts chief magistrate Peter Gesora granted the taxman permission to collect the taxes on winnings, in this case taxes deducted from incomes or payments due to winners in sports betting.
In the landmark ruling delivered on May 23, 2019, Gesora stated the nature of sports betting was that winnings are unpredictable and a player cannot be certain on the amount they will win.
"That being the situation, it is not sound to argue that certain amount should not be collected by withholding tax agents.
Revenue collection is well regulated by statute, and by the fact that Sportpesa is a tax agent is a clear indicator that all those using its platform are obligated to pay tax on their winnings," Gesora ruled.
READ ALSO: Kenya Revenue Authority decry missing KSh 2.7 billion revenue from betting wins due to court order
The chief magistrate further noted the KRA commissioner of domestic taxes is mandated to collect taxes from sports betting firms and remit the same to the Sports, Arts and Social Development Fund as stipulated in Section 35 (1) i and 3 (h) of the Income Tax Act.
He was ruling on a 2014 case filed by one Benson Irungu against Sportpesa.
Irungu's suit was seeking to stop the betting firm from deducting and remitting taxes arising from individual's winnings in sports betting.
Do you have a life-changing story you would like us to publish? Please reach us through [email protected] or WhatsApp: 0732482690 and Telegram: Tuko news.
Women are weak vessels – Gilbert Deya – On Tuko TV
Source: Tuko News
Kenya to import mitumba after coronavirus pandemic
Kenya is set to lift the ban on imports of second-hand clothes once the Covid-19 pandemic is over, the Industry, Trade and Co-operatives Cabinet Secretary Betty Maina has said.
The Cabinet Secretary last Wednesday announced an immediate temporary suspension of the importation of second-hand clothes as a measure to stop importing the SARs-Cov-2 virus that causes Covid-19 disease.
Ms Maina said the action taken is in line with the conditions as set out by the Kenya Bureau of Standards (Kebs).
"The government has suspended importation of second-hand clothes with immediate effect to safeguard the health of Kenyans and promote local textiles in the wake of coronavirus," said Ms Maina.
"Most of the Mitumba imports come from China and Pakistan, countries which are the epicentre of the coronavirus pandemic. The decision is intended to safeguard Kenyans against the spreading of the coronavirus and is therefore a health issue," she said.
In an interview with the The EastAfrican, Ms Maina said the Kebs will enforce the suspension as we wait for the situation to improve.
"It is a requirement by the Kebs to take such an action in times of an epidemic like the Covid-19," she said.
A recent study by the US Centres for Disease Control and Prevention shows that the virus can stay longer on different surfaces, including clothes.
Ms Maina, however, said the temporary ban will not in any way affect the policy on Mitumba imports from the US.
Under the African Growth and Opportunity Act, Kenya sold about Ksh40 billion ($400m) worth of textiles and clothing to the US.
"This does not in any way affect our policy on our imports from the US. The decision is strictly an urgent measure to curb the spread of the coronavirus," added Ms Maina.
World Bank pushes G-20 to extend debt relief to 2021
World Bank Group President David Malpass has urged the Group of 20 rich countries to extend the time frame of the Debt Service Suspension Initiative(DSSI) through the end of 2021, calling it one of the key factors in strengthening global recovery.
"I urge you to extend the time frame of the DSSI through the end of 2021 and commit to giving the initiative as broad a scope as possible," said Malpass.
He made these remarks at last week's virtual G20 Finance Ministers and Central Bank Governors Meeting.
The World Bank Chief said the COVID-19 pandemic has triggered the deepest global recession in decades and what may turn out to be one of the most unequal in terms of impact.
People in developing countries are particularly hard hit by capital outflows, declines in remittances, the collapse of informal labor markets, and social safety nets that are much less robust than in the advanced economies.
For the poorest countries, poverty is rising rapidly, median incomes are falling and growth is deeply negative.
Debt burdens, already unsustainable for many countries, are rising to crisis levels.
"The situation in developing countries is increasingly desperate. Time is short. We need to take action quickly on debt suspension, debt reduction, debt resolution mechanisms and debt transparency," said Malpass.
ALSO READ:Global Economy Plunges into Worst Recession – World Bank
Kenya's Central Bank Drafts New Laws to Regulate Non-Bank Digital Loans
The Central Bank of Kenya (CBK) will regulate interest rates charged on mobile loans by digital lending platforms if amendments on the Central bank of Kenya Act pass to law. The amendments will require digital lenders to seek approval from CBK before launching new products or changing interest rates on loans among other charges, just like commercial banks.
"The principal objective of this bill is to amend the Central bank of Kenya Act to regulate the conduct of providers of digital financial products and services," reads a notice on the bill. "CBK will have an obligation of ensuring that there is fair and non-discriminatory marketplace access to credit."
According to Business Daily, the legislation will also enable the Central Bank to monitor non-performing loans, capping the limit at not twice the amount of the defaulted loan while protecting consumers from predatory lending by digital loan platforms.
Tighter Reins on Platforms for Mobile Loans
The legislation will boost efforts to protect customers, building upon a previous gazette notice that blocked lenders from blacklisting non-performing loans below Ksh 1000. The CBK also withdrew submissions of unregulated mobile loan platforms into Credit Reference Bureau. The withdrawal came after complaints of misuse over data in the Credit Information Sharing (CIS) System available for lenders.
Last year, Kenya had over 49 platforms providing mobile loans, taking advantage of regulation gaps to charge obscene rates as high as 150% a year. While most platforms allow borrowers to prepay within a month, creditors still pay the full amount plus interest.
Amendments in the CBK Act will help shield consumers from high-interest rates as well as offer transparency on terms of digital loans.
SEE ALSO: Central Bank Unveils Measures to Tame Unregulated Digital Lenders