Kenya-RE projects Sh1bn drop in earnings due to the COVID-19 pandemic
The Kenya Reinsurance Corporation (Kenya-RE) has reported a  revenue drop of at least Sh1 billion about five per cent of its total earnings this year due to the ongoing Coronavirus pandemic.
The company's Managing Director Jadia Mwarania said the lion's share of the impact will be as a result of increased claims and rebates on premiums as businesses globally seek to re-negotiate their contract terms with underwriters and re-insurers.
Mwarania added that the five per cent hit will be "the worst-case scenario" for the corporation in the wake of anticipated business losses occasioned by the pandemic.
"At the moment, we have over 265 re-insurance contracts spread across over 70 countries in diverse segments such as medical, trade credit, lawyers' liability fees and many others. We expect the business to shrink further with the lower GDP growth as projected by the government at the rate of 2.6 per cent this year. On our end, we estimate the industry growth to shrink by at least 2 to 3 per cent" Mwirania said
Before the pandemic struck, Kenya Re had projected an income of over Sh19 Billion based reinsurance premiums, property, investment income and business diversification.
To cushion the corporation on the investment side, the MD said the focus for the next half of the year will be to increase dollar reserves in order to accumulate hard currency reserves in anticipation of foreign contract claims.
"We are also generating weekly reports to monitor targets and performance. At the same time, we have enhanced turn-around times for claim processing to a maximum of 48 hours", said Mwirania.
Other measures include investing in fixed income instruments such as treasury bills, bonds and fixed deposits to mitigate the effects the revenue drops. While cautiously noting that pandemics like COVID-19 are not covered in insurance contracts.
Mwirania also confirmed that "it will be the responsibility of each party to come up with the right solution to cushion both the client and insurer based on negotiation. The claim settlements will be based on negotiation and evaluation of the best-case scenario for each contract with mutual agreements between the involved parties"

Readers
133
Comments
comments
Nancy Macharia's re-appointment as TSC CEO sparks controversy
The move by the Teachers Service Commission to extend the term of Nancy Macharia as its Chief Executive continues to generate mixed responses. 
The Law Society of Kenya through its president Nelson Havi has protested the renewal of her term terming it unconstitutional.
Midrift Human Rights Network also waded in, launching a petition in court seeking to declare Macharia's reappointment null and void,
Amid rejection from LSK and the rights group, Macharia however appears to have earned the support of other key sector stakeholders.
Get breaking news on your Mobile as-it-happens. SMS 'NEWS' to 20153

Kenya Union of Special Needs Education Teachers officials has hit out at the LSK accusing the lawyers umbrella body of attempts to interfere with teachers' issues.
The term of Nancy Macharia at the helm of TSC recently ended, and the commission immediately went ahead and extended her time at the teachers employer since then, opinion remains divided over her re-appointment.
The Kenya National Union of Teachers and the Kenya Union of Special Needs Education Teachers, have rallied behind the renewal of her term lamenting what they termed as unwarranted interference by outside forces.
Though the term is renewable for another five years, LSK says the position should be subjected to the competitive process according to the TSC Act.
The union wants anyone having issues against the TSC CEO not to use her reappointment to settle scores.
The giant teachers union KNUT has also dismissed reports that it is behind a lawsuit challenging the reappointment of Nancy Macharia.
A statement from Secretary General Wilson Sossion, disassociated KNUT from reports that (CG) "…the union through Midrift Human Rights Network filed a petition in High Court challenging the appointment of Dr. Nancy Macharia as the Secretary/Chief Executive of the Teachers Service Commission (TSC) for another term of five years." 
The statement went further to indicate that the strained relationship between the union and the teachers' employer has improved but such reports may ruin all that.
Comments
comments
Upcoming Samsung Budget Phone to have a 6800mAh battery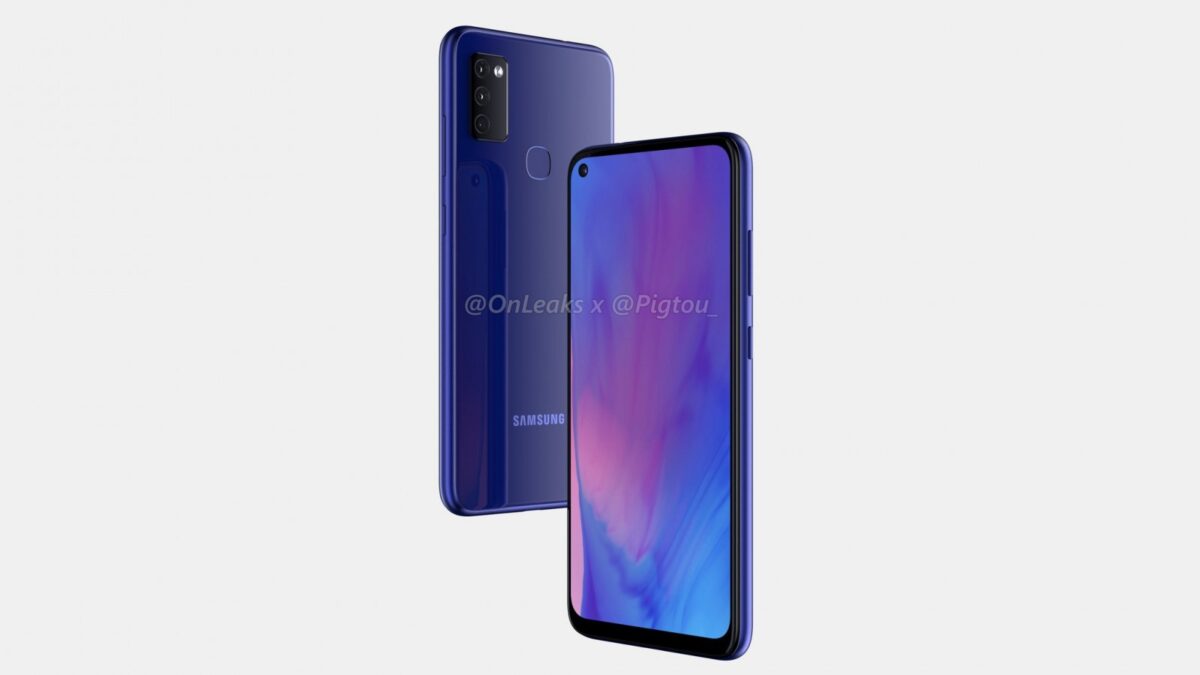 If battery life is the most important aspect of a smartphone for you, then the upcoming rumored Galaxy M41 is the device you should be planning to buy. To be clear, if you're in Kenya you may have to import it because the M-series isn't sold here. But given that Samsung Kenya recently brought in the M11 as a "special edition" device, maybe things have changed.
Anyway, the M41 isn't official as yet. A recent report had claimed it was being canceled before launch, but that appears to be wrong since there has appeared a 3C certification of the battery, and people are taking this as further proof that the device may be announced soon.
From the certification, it is clear that Samsung has a 6800mAh smartphone battery on the works. However, one can speculate that the battery could be used on a couple of different devices, not just the M41. And by one, I mean myself. So we may see the battery on other Samsung devices. And you know they will definitely market it as a 7000mAh battery.
The reason originally given for the apparent cancellation of the M41 was that the company wasn't satisfied with the quality of the display panels sourced from a third-party maker. If the device is still alive, then perhaps Samsung has found a solution for the panels, or they've repurposed the battery for other future use.
All the same, a 6800mAh battery is a pretty huge feat for a smartphone. This is the size found in tablets, and with good optimization, it can ideally do 3 days+. I would totally get the device provided it isn't too bulky, has a great AMOLED panel, and supports not less than 18W fast charging.
We may see the battery in an upcoming A-series smartphone too, because the company normally rebrands some M-series as A-series.
Source: GSMArena 
Comments
comments
SA-based Mama Money partners Western Union to expand global reach
South Africa's Mama Money has partnered with Western Union, to enable their users send money globally via Western Union's global network.
Mama Money is a fast-growing international money transfer company. It was founded by Mathieu Coquillon and Raphael Grojnowski.
The partnership with Western Union places all 500,000 South African users of Mama Money in a position to send money from the comfort of their smartphones to recipients in over 100 countries worldwide.
Recipients can also receive cash at any of Western Unions agents in more than 200 countries.
Customers pay for their transactions within the app via a direct transfer from their bank accounts or through a vast cash-in network at all major retailers in South Africa, providing a convenient and user-friendly experience.
Western Union's Regional Vice President, Africa, Mohamed Touhami El Ouazzani, said, "Western Union is excited to work with Mama Money to connect customers with their loved ones around the world. Innovative collaborations such as these will continue to shape global business models while enhancing customer experience and retaining their loyalty."
Western Union's open platform strategy powers other brands to move money and enable international cross-border money movement in minutes by leveraging its core cross-border assets – including global settlement capabilities, compliance, operations, network, and technology systems.
Ouazzani added, "It is an integration of our strengths as we continue to drive connections by enabling enterprises to scale their business offerings worldwide, leveraging our money movement platform."
Mama Money's Chief Operating officer, Nicolas Vonthron, said, "Western Union's robust and reliable network coupled with Mama Money's easy-to-use and reliable digital service, is a highly strategic partnership with massive potential for tapping into a broader remittance market especially for the unbanked population."
To register to use Mama Money, customers provide their ID, passport, refugee status or asylum documents through the app. Following this simple procedure, they have to wait 24 hours for approval, afterwhich they are all set to send money abroad to their loved ones.
Mama Money has partnered with every major retailer in South Africa, to make it easy for customers to pay at over 60,000 cash-in points across the country.
Mathieu Coquillon, one of Mama Money's co-founders noted the effect of the novel corona virus on remittances in the country; "When the April lockdown hit, we saw a massive drop in remittances leaving South Africa due to the restrictions on movement to paying for money transfers and uncertainty. Remittance outflows for certain countries dropped by 90%. However, we've seen a very swift recovery since May as economic activities began to resume."
He adds that, "With this collaboration, we are enabling customers to reach out to their loved ones in their times of need – for essentials like food and medicine to building materials for housing and school fees."

Readers
189
Comments
comments