Kenya: Oparanya – Nasa Coalition Never Helped Orange Party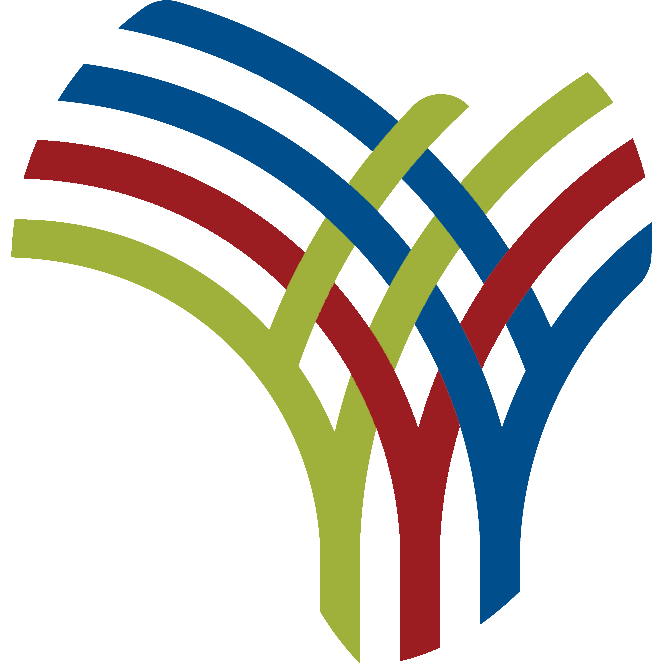 As political realignments continue despite the Covid-19 pandemic, Kakamega Governor Wycliffe Oparanya — who is also the ODM deputy party leader and chairman of the Council of Governors — is emerging as a key player in Raila Odinga's camp. Our reporter talked to him on the political game plan and state of devolution
Is ODM warming up to signing a coalition pact with Jubilee?
The essence of any party is to get power, and you cannot be in existence just for the sake of it. The fact that we want to get power as ODM, we must look at options that will make us get that power.
Therefore, we are willing to go into a coalition with any party that we feel can help us get power. I think Jubilee is more attractive in view of its membership and size.
ODM is still a member of the National Super Alliance (Nasa). Do you intend to withdraw from that pre-election pact and chart a new political path?
As the ODM deputy party leader, get it from me, Nasa is no more. It was an amorphous, hopeless coalition that never helped us at all. In any case, it reduced our numerical strength as a party due to numerous sibling rivalries witnessed during the General Election as we fought amongst ourselves.
It wasn't a good move to have ODM, Wiper, ANC, Ford Kenya, and even CCM, members field candidates in various positions. This made us lose many seats.
Jubilee reaped big from some of our zones since they fielded single candidates while we had several contesting for one position. For instance, in places where we garnered 60 per cent of the votes as a bloc, Jubilee got 40 per cent and won because we divided the 60 per cent amongst ourselves. This is why we have to rethink such a deal.
What is your game plan going into 2022?
Personally, I have stated that at the end of my two terms as governor, I will be vying for President while banking on my development record.
For ODM, we had agreed to hold our grassroots elections in March to strengthen the party and go all the way to conduct our polls at the national level, but this was before the Covid-19 pandemic. We are optimistic that once it is behind us, we shall continue with our plans.
Second, we are also crafting a winning strategy and have already mapped out regions we did not perform well in the last elections, like Mt Kenya and the Rift Valley.
Going forward, we will be seeking coalitions with major parties from the regions to endear ourselves there. In Mt Kenya, for instance, Jubilee is the most attractive in terms of numbers.
ODM nominations have in the past been characterised by chaos that political observers have linked to voter apathy in some of your bastions, how do you plan to tackle this in future?
Our main undoing as a party has been nominations. We have found that we spend too much energy on nominations to an extent that by the time we are facing the main election, most of our candidates are exhausted and depleted financially.
Therefore, they face fresh candidates a majority of whom have been selected by their respective parties without any rigorous process.
The nomination management has also been an issue due to inadequate resources to carry out primaries. We put up a committee that came up with resolutions that we can even select or have a small electoral college within ODM and make a decision on a candidate depending on the circumstances. We must approach the next elections differently if we are to succeed.
Your party leader Raila Odinga says the country will hold a referendum before the 2022 elections. Is this tenable?
The problem is Covid-19. It is a real challenge and we don't know when it will subside. But if it can be out of our sight by end of September, then we can have the vote within the three months – October, November and December will be ideal.
As CoG chair, how do you rate the performance of counties seven years into devolution?
Devolution has improved healthcare in many counties – Kakamega included – in terms of infrastructure – there are hospitals we have built, some expanded and some renovated.
With the current Covid-19, counties have increased ICU capacity, and in Kakamega, where we used to have only four ICU beds, we now have 14.
Some lieutenants of the Amani National Congress (ANC) leader Musalia Mudavadi have read mischief in your endorsement as Luhya kingpin.
What do you have to say? You can't push a government agenda unless you are in the system. So for us who were elected and we are closer to government, it is our responsibility as leaders of this area to push our agenda.
You will be lying to your people that you can push the development agenda when you are outside government. Secondly, there is no position called Luhya kingpin.
There is nothing of the sort and I don't intend to hold one. I have set my eyes on the presidency.
Comments
comments
Kenya: How Community Radio Has Contributed to Building Peace – a Kenyan Case Study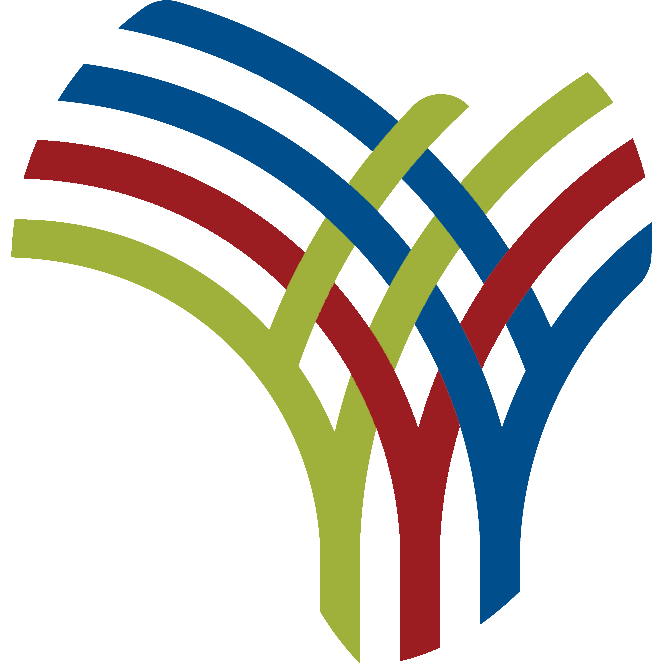 Kenya has witnessed post-election violence in varying degrees since the return of multiparty politics in 1992. The worst was in 2008. Since then the country has had two contested and deeply divisive elections (in 2013 and 2017).
In the 2007/2008 post election violence, journalists and the media were partly blamed for dividing the country along ethnic lines. The mainstream media, in particular, were accused of biased reporting and for framing issues with implicit or explicit ethnic overtones. Some vernacular radio stations were also accused of fanning the violence by airing hate speech.
But there's been little focus on an alternative role that community radio has played in the post-conflict period. In my paper I set out to examine whether community radio had played a constructive role.
A key point in my research was to find out if it could be used to facilitate peaceful social dialogue and build trust and resilience between – and among – different communities in Kenya.
Kenya has a vibrant radio sector made up of public, community, faith-based, international, pan-regional and private radio stations. With a population of about 47 million access to radio is very high for both urban and rural populations, with 95% of rural and 94% of urban respondents having access to a radio in the home. Over 50% of Kenyans get their news from the radio, especially in rural areas.
The first community-based radio station in Kenya was established in Homa Bay in 1982 as an initiative by the Kenyan government and UNESCO. The country now has 11 community-based radio stations. These include Mang'elete FM, Koch FM, Radio Maendeleo, Pamoja FM, Ghetto FM, and Shinyalu radio.
In my study, I found several ways through which community and faith-based media acted as platforms for building trust and resilience. I also discovered several cases in which community-based radio stations were used to promote peace. Their capacity to foster diversity, intercultural dialogue, and tolerance makes them important partners in peacebuilding.
Positive messages through the airwaves
During my research I identified a number of community and faith-based radio stations that used their platforms to cool tensions and lobby for peace during the post-election violence of 2007/2008. Examples included Pamoja FM in Nairobi's Kibera slum, Koch FM in Korogocho slum, and Radio Waumini (a national Catholic radio station).
Pamoja and Koch FM broadcast messages of peace, tolerance and reconciliation among members of the Luo and Kikuyu communities. Civil society organisations such as the International Rescue Committee, with the support of American donor agency, USAID, also successfully used radio to spread messages of peace.
The International Rescue Committee did this through a popular radio drama dubbed Gutuka (a Kiswahili word meaning "awaken") which was broadcast throughout Kenya before and after the 2013 elections.
There was also Amani FM, which was established in Tana River County, Eastern Kenya, in the weeks prior to the 2017 general elections. The station regularly broadcast passing peace messages. Amani is a Swahili word for peace. The key objective of establishing the station was to promote peace and tolerance throughout the elections in a region historically known to have deeply divided political rivalry.
Destructive power
Most people at the grassroots in Kenya, especially during conflicts, still believe that "if the radio said it, then it is true". This is why radio is repeatedly singled out as a catalyst of inter-ethnic and communal violence.
This was the case during the Rwanda genocide in 1994, and the 2007/8 post-election violence in Kenya.
In Kenya, KASS FM, which broadcasts in the Kalenjin language, was singled out as one of the vernacular radio stations that aired explicit hate messages during the 2007 election cycle. It was accused of propagating violence and one of its presenters, Joshua Sang, was among the suspects charged at the International Criminal Court.
But the same destructive power that radio wields as a popular medium at the grassroots can be harnessed to restore peace.
And since community radio stations are closer to people at the grassroots than the mainstream broadcast and print media, they provide an ideal avenue to create spaces where dialogue between people in conflict can safely take place.
Next steps
My research shows that community radio stations can promote dialogue and better understanding among conflicting communities. This is important because it's clear that the nature of post-election peace in Kenya remains fragile.
The political space is still highly contested with little or no trust between and among politicians across the political divide as well as Kenyans from diverse ethnic and political groups. Community media can be used as a bridge builder to help diffuse the tensions and mistrust that characterises Kenya today.
Jacinta Maweu, Senior lecturer in Philosophy and Media studies, University of Nairobi
Comments
comments
Tanasha defends 'low key' birthday party – Nairobi News
Singer Tanasha has defended herself after a fan leaked videos of what transpired during her low key birthday party.
Tanasha turned 25 on Tuesday, and instead of the pomp when she dated Diamond Platnumz, she opted for a brief celebration with her family and friends, in Diani.
But according to the anonymous fan, the party was not up to the "expected" standards.
The fan says that everyone had to come with their own drinks. This is a pale shadow of the birthday parties that Diamond would throw to Tanasha during their happier times.
In one of those parties, Diamond gifted her a brand new Toyota Prado which he later repossessed when they parted ways.
Most of the people at the party were strangers to Tanasha since they had been invited by a few of her friends.
"I attended that ka party so everyone had to come with their own drinks wakasubiri Tanasha afike from around 12. Ndo akafika saa tatu usiku with Gadafi na hao mabeste wake kama wamebeba canned beers sijui sita gilbeys wine na some whiskey sijai ona," said the fan.
"The people who were there were just friends who called other friends who called other friends 90 percent Tanasha hawajui. Yaani ilikuwa bash inakaa ya highschool zile za kuchanga," she added.
Tanasha responded through her Insta stories saying that the evening birthday celebration was just a highlight of the main party that was to come.
"Hey guys I want to say a huge thank you for everyone who wished me a happy birthday. I decided to have something very intimate with friends, because I knew today there was another party that was planned for me. To have nyama and drinks. So some un-invited people decided to show up thinking it is a party," Tanasha retorted.
"Pretending to wish me a happy birthday, they tried to film me having a good time on my birthday with my people. And I know exactly who took the videos," she added.
Tanasha's change of fortunes come as Diamond gravitates back towards his other baby mama, Ugandan socialite Zari Hassan.
Just this week Zari thanked Diamond for topping her up to buy her latest vehicle, a Bentley.
Comments
comments
Corruptly acquired assets worth Ksh 10.9B recovered
The Ethics and Anti-Corruption Commission-EACC recovered corruptly acquired assets worth Kshs 10.9 Billion in the last financial year of 2019-2020. 
EACC CEO Twalib Mbarak said in total, the commission has recovered assets worth Kshs 17 Billion. 
Mbarak said on twitter that there are over 357 cases pending in various courts in the country seeking to recover acquired assets worth Kshs 8.7 Billion. 
2. There are over 357 cases pending in various courts in the country seeking to recover acquired assets worth Kshs. 8.7 Billion #AfricaAgainstCorruption #WarOnCorruption

Get breaking news on your Mobile as-it-happens. SMS 'NEWS' to 20153


— EACC (@EACCKenya) July 9, 2020
He said in the last 5 years, 844 cases were investigated, concluded and reports of the outcome submitted to the Director of Public Prosecutions with various recommendations. 
3. In the last 5 years, 844 cases were investigated, concluded and reports of the outcome submitted to the DPP with various recommendations. The average concurrence rate on the outcome of investigations with the ODPP is 90% #AfricaAgainstCorruption

— EACC (@EACCKenya) July 9, 2020
Twalib commended the office of the director of public prosecutions-ODPP, saying the average concurrence rate on the outcome of investigations with the ODPP is 90%. 
In commemoration of the 4th African Anti-Corruption Day on 11th July, Twalib said EACC in collaboration with ODPP and the Judiciary will continue to investigate and prosecute more high profile cases involving corruption.
Tell Us What You Think
Comments
comments