Kenya must improve its business environment to attract investors
Deputy President William Ruto has said Kenya has to do more to make it a preferred gateway to Africa for investors.
He said the country must adopt a radical and progressive stance in reforming the business and regulatory environment.
"Intensified collaboration between the Government, development partners and the private sector would firmly drive Kenya into being the continent's business hub," he said during the launch of the World Bank's Doing Business in Kenya 2020 Report on Thursday in Nairobi.
Dr Ruto said despite being ranked 56th globally out of 190 countries, first worldwide in the Protecting Minority Investors indicator and third in Sub-Saharan Africa, Kenya should not rest on its laurels if it is to rewrite its economic trajectory.
Get breaking news on your Mobile as-it-happens. SMS 'NEWS' to 20153

By putting in more effort in pro-business policies and programmes, the Deputy President noted that more international flows would be realised, and more jobs and wealth generated.
Leaders present during the function were East African Community CS Adan Mohammed, World Bank Group, Finance Competitiveness and Innovation Regional Focal Point Augustine Langyintuo, Development Partners Representative Julius Court, Head of Public Service Joseph Kinyua and Kenya Private Sector Alliance CEO Carole Kariuki.
Dr Ruto said the Government had upped its efforts in not only making it easy for businesses to flourish but also towards turning Kenya into a home to a thriving army of talented and innovative entrepreneurs.
"Positioning on its own is not enough, strategic intent must go with action. This is what led to the President's directive in 2014 to embed Doing Business as part of the Government's deliverables in attracting investments, supporting the informal sector and maintaining our competitiveness," said Dr Ruto.
He said Kenya had for the second consecutive year emerged as the third most reformed country in the world in the business ranking.
He said the country's target was to reach the top 50 by 2020, adding that this "would place the country in a catalytic position in guaranteeing investment flows from around the globe".
The Deputy President noted that poor business environment in any respect hurts millions as it diminishes opportunities for growth.
"The deliberate and continued improvement of physical infrastructure is all part of this master-plan of driving our economic  development," he explained.
Mr Court said development partners were impressed at the Government's commitment to providing conducive environment for investors.
"Investor environment continues to improve in Kenya and we must appreciate the efforts of the Government on this," said Mr Court.
On his part, Mr Langyintuo observed that it was impressive that for the last five years, Kenya had continued to achieve steady improvement in the ease of doing business.
CS Mohammed said small and medium-sized enterprises had greatly benefitted from the Government's reforms that have led to its improvement in the ease of doing business in various categories.
"We have tremendous progress and we are now focusing on the improvement of services at the Port of Mombasa, construction companies and lands in terms of property," said Mr Mohammed.
Ms Kariuki said KEPSA would continue to partner with the Government in ensuring conducive environment for investments so as to further improve the ease of doing business in the country.
Comments
comments
NGO launches programme to support victims of gender violence
A Non-governmental organization has launched a programme in Nakuru, to help victims of gender-based violence, early marriages and teenage pregnancies overcome trauma associated with the vices. 
Through funding from the Aga Khan Foundation and United States International Aid Agency (USAID), Young African Women Initiative (YAWI) is also working with creative artists and content developers to produce material on detection, prevention and legal remedies of gender based violence through films, theatre, music, poetry and stage  plays.
YAWI Executive Director Fidelis Wambui Karanja says that the initiative dubbed 'Kuimarisha Project' that has brought on board 14 Community Based Organizations and Youth groups in Nakuru was launched following a surge in the vices with perpetrators identified as mainly close family members such as intimate partners and relatives.
Ms Karanja says difficulties in accessing healthcare services and the fear of seeking counseling because of the containment measures are some of the challenges that the victims face.
Get breaking news on your Mobile as-it-happens. SMS 'NEWS' to 20153

She has urged the County government to help in setting up protection measures such as provision for safe spaces in all the 11 Sub-Counties where women and girls, survivors or those at risk of this criminality, can seek solace far from their abusers – family or otherwise.
The need for safe houses, rescue centers and shelters notes the Executive Director cannot be gainsaid at a time, when people are being directed to stay at home as efforts to fight against the spread of the horrendous virus go into overdrive.
She says the cause is empowering the women and youth groups to equip community members at the grassroots level with knowledge on GBV, how they can protect themselves and where to seek medical help when they face such situations.
Authorities report that cases of rape, female genital mutilation and illegal abortions have also increased significantly in Nakuru County in the past three months. The rise in these forms of violence, where women and girls are the main victims, is attributed to stress as a result of economic hardship, among other causes.
Ms Karanja says the project has unveiled the Elewa Haki product where information on gender based violence and human rights is shared through zoom meetings and online platforms via social media.
The program is working closely with the Nairobi Women Hospital's Gender Based Violence Center where participants refer victims for counseling and treatment. Police Gender Desk is a crucial partner as they help survivors report cases and seek justice.
Hannah Kimani, chairlady to Subukia Women Group, says teen pregnancies, including from incestuous abusive situations are rising to alarming proportions in the Sub-County.
She cites a case of a standard six girl who was impregnated by her uncle but could not report to authorities as the issue was hushed up by the family.
"We are now speaking ourselves hoarse, calling for specific actions to stop SGBV in its tracks.  Women and youth groups in this area are now actively seeking protection for survivors and those at risk and criminal prosecution for perpetrators.
Elvis Emitati from Nakuru Cultural Creative Center says the initiative is encouraging playwrights and music composers to create content that promote national moral values, family values and peaceful co-existence during the Covid- 19 pandemic.
Members of the center who include artists, musicians, poets, actors, storytellers and spoken word artists who are working on diverse stories of Covid-19 and how communities are coping with GBV, while film makers are crafting productions promoting awareness and prevention of GBV and teenage pregnancies.
Tell Us What You Think
Comments
comments
Kenya: How Community Radio Has Contributed to Building Peace – a Kenyan Case Study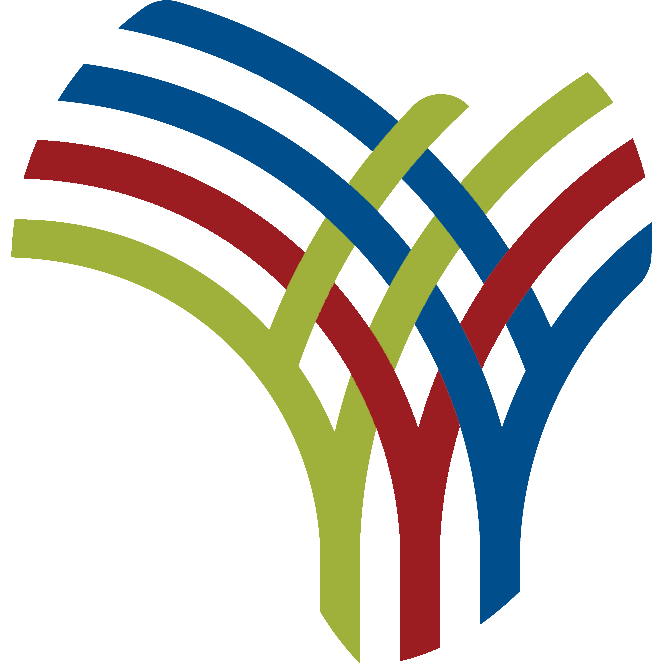 Kenya has witnessed post-election violence in varying degrees since the return of multiparty politics in 1992. The worst was in 2008. Since then the country has had two contested and deeply divisive elections (in 2013 and 2017).
In the 2007/2008 post election violence, journalists and the media were partly blamed for dividing the country along ethnic lines. The mainstream media, in particular, were accused of biased reporting and for framing issues with implicit or explicit ethnic overtones. Some vernacular radio stations were also accused of fanning the violence by airing hate speech.
But there's been little focus on an alternative role that community radio has played in the post-conflict period. In my paper I set out to examine whether community radio had played a constructive role.
A key point in my research was to find out if it could be used to facilitate peaceful social dialogue and build trust and resilience between – and among – different communities in Kenya.
Kenya has a vibrant radio sector made up of public, community, faith-based, international, pan-regional and private radio stations. With a population of about 47 million access to radio is very high for both urban and rural populations, with 95% of rural and 94% of urban respondents having access to a radio in the home. Over 50% of Kenyans get their news from the radio, especially in rural areas.
The first community-based radio station in Kenya was established in Homa Bay in 1982 as an initiative by the Kenyan government and UNESCO. The country now has 11 community-based radio stations. These include Mang'elete FM, Koch FM, Radio Maendeleo, Pamoja FM, Ghetto FM, and Shinyalu radio.
In my study, I found several ways through which community and faith-based media acted as platforms for building trust and resilience. I also discovered several cases in which community-based radio stations were used to promote peace. Their capacity to foster diversity, intercultural dialogue, and tolerance makes them important partners in peacebuilding.
Positive messages through the airwaves
During my research I identified a number of community and faith-based radio stations that used their platforms to cool tensions and lobby for peace during the post-election violence of 2007/2008. Examples included Pamoja FM in Nairobi's Kibera slum, Koch FM in Korogocho slum, and Radio Waumini (a national Catholic radio station).
Pamoja and Koch FM broadcast messages of peace, tolerance and reconciliation among members of the Luo and Kikuyu communities. Civil society organisations such as the International Rescue Committee, with the support of American donor agency, USAID, also successfully used radio to spread messages of peace.
The International Rescue Committee did this through a popular radio drama dubbed Gutuka (a Kiswahili word meaning "awaken") which was broadcast throughout Kenya before and after the 2013 elections.
There was also Amani FM, which was established in Tana River County, Eastern Kenya, in the weeks prior to the 2017 general elections. The station regularly broadcast passing peace messages. Amani is a Swahili word for peace. The key objective of establishing the station was to promote peace and tolerance throughout the elections in a region historically known to have deeply divided political rivalry.
Destructive power
Most people at the grassroots in Kenya, especially during conflicts, still believe that "if the radio said it, then it is true". This is why radio is repeatedly singled out as a catalyst of inter-ethnic and communal violence.
This was the case during the Rwanda genocide in 1994, and the 2007/8 post-election violence in Kenya.
In Kenya, KASS FM, which broadcasts in the Kalenjin language, was singled out as one of the vernacular radio stations that aired explicit hate messages during the 2007 election cycle. It was accused of propagating violence and one of its presenters, Joshua Sang, was among the suspects charged at the International Criminal Court.
But the same destructive power that radio wields as a popular medium at the grassroots can be harnessed to restore peace.
And since community radio stations are closer to people at the grassroots than the mainstream broadcast and print media, they provide an ideal avenue to create spaces where dialogue between people in conflict can safely take place.
Next steps
My research shows that community radio stations can promote dialogue and better understanding among conflicting communities. This is important because it's clear that the nature of post-election peace in Kenya remains fragile.
The political space is still highly contested with little or no trust between and among politicians across the political divide as well as Kenyans from diverse ethnic and political groups. Community media can be used as a bridge builder to help diffuse the tensions and mistrust that characterises Kenya today.
Jacinta Maweu, Senior lecturer in Philosophy and Media studies, University of Nairobi
Comments
comments
Tanasha defends 'low key' birthday party – Nairobi News
Singer Tanasha has defended herself after a fan leaked videos of what transpired during her low key birthday party.
Tanasha turned 25 on Tuesday, and instead of the pomp when she dated Diamond Platnumz, she opted for a brief celebration with her family and friends, in Diani.
But according to the anonymous fan, the party was not up to the "expected" standards.
The fan says that everyone had to come with their own drinks. This is a pale shadow of the birthday parties that Diamond would throw to Tanasha during their happier times.
In one of those parties, Diamond gifted her a brand new Toyota Prado which he later repossessed when they parted ways.
Most of the people at the party were strangers to Tanasha since they had been invited by a few of her friends.
"I attended that ka party so everyone had to come with their own drinks wakasubiri Tanasha afike from around 12. Ndo akafika saa tatu usiku with Gadafi na hao mabeste wake kama wamebeba canned beers sijui sita gilbeys wine na some whiskey sijai ona," said the fan.
"The people who were there were just friends who called other friends who called other friends 90 percent Tanasha hawajui. Yaani ilikuwa bash inakaa ya highschool zile za kuchanga," she added.
Tanasha responded through her Insta stories saying that the evening birthday celebration was just a highlight of the main party that was to come.
"Hey guys I want to say a huge thank you for everyone who wished me a happy birthday. I decided to have something very intimate with friends, because I knew today there was another party that was planned for me. To have nyama and drinks. So some un-invited people decided to show up thinking it is a party," Tanasha retorted.
"Pretending to wish me a happy birthday, they tried to film me having a good time on my birthday with my people. And I know exactly who took the videos," she added.
Tanasha's change of fortunes come as Diamond gravitates back towards his other baby mama, Ugandan socialite Zari Hassan.
Just this week Zari thanked Diamond for topping her up to buy her latest vehicle, a Bentley.
Comments
comments