Kenya: Ibrahim Akasha's Sentencing Postponed Because He Is 'Confused'


The scheduled sentencing on Friday of confessed drug trafficker Ibrahim Akasha has been postponed until January 10.
This latest delay means that Ibrahim, a 30-year-old Kenyan citizen, will have been held in detention facilities in New York for nearly three years by the time he learns the length of his prison term.
It could range from 10 years to life.
Ibrahim's older brother, Baktash, was handed a 25-year sentence in August.
LEGAL PROCESS
Dawn Cardi, Ibrahim's defence attorney, said in an interview on Friday that the planned session in federal court in Manhattan did not take place because her client has "unanswered questions" about his status.
Under US court rules, sentencing cannot proceed if convicted or confessed criminals persuade judges that concerns about legal proceedings have not been adequately addressed.
In a recent note to presiding Judge Victor Marrero, Ibrahim Akasha said he is "confused" and "lost" because he has not gotten clarification of his legal situation from Ms Cardi.
Ibrahim's expression of bewilderment may also reflect his long isolation. He has not received a single social visit since US drug agents transported him from Nairobi to New York on January 29, 2017, Ms Cardi said last month.
Ibrahim told Judge Marrero that he has not had a substantive discussion with his attorney since his most recent court appearance on November 8.
He added that Ms Cardi did visit him in a Manhattan detention centre on November 26, but "her stay was short and brief due to her having to see other clients."
"I never had time to share with my concerns with her and ask questions I've wanted to ask," Ibrahim wrote.
"To be honest with you, your honour, I don't have the slightest idea or clue of what's going on and I'm confused."
"I'm lost," Ibrahim told the judge in closing.
His note is dated November 30, but a court document indicates it was not received by Judge Marrero until December 5. It was on that date that the judge ordered postponement of Ibrahim's sentencing.
Ibrahim's confusion arises from Judge Marrero's statement at the November 8 court session that errors by another judge could invalidate the guilty pleas made last year by the two Akasha brothers.
US Magistrate Judge Katharine Parker had "misidentified or failed to state relevant portions of the United States Code" at the Akashas' plea session on October 25, 2018, senior US prosecutor Geoffrey Berman recounted in a recent letter to Judge Marrero.
Prosecutors and defence attorneys have agreed that these errors should not invalidate the Akasha brothers' guilty pleas, Mr Berman told the judge.
Lawyers on both sides of the case further agreed that Ibrahim's December 6 sentencing should take place as scheduled, Mr Berman continued in his November 26 letter to Judge Marrero. But, the prosecutor suggested, Ibrahim should be given the opportunity at the December 6 session to indicate whether he "wishes to maintain his plea."
That opportunity did not arise because Judge Marrero determined that Ibrahim's note to him necessitated a postponement of sentencing.
Ms Cardi said on Friday that she has recently spoken to Ibrahim and believes his concerns have been allayed.
She added that she now expects Ibrahim's sentencing to take place on January 10 — "unless something else arises."
Senate committee recommends removal of Wajir Governor Abdi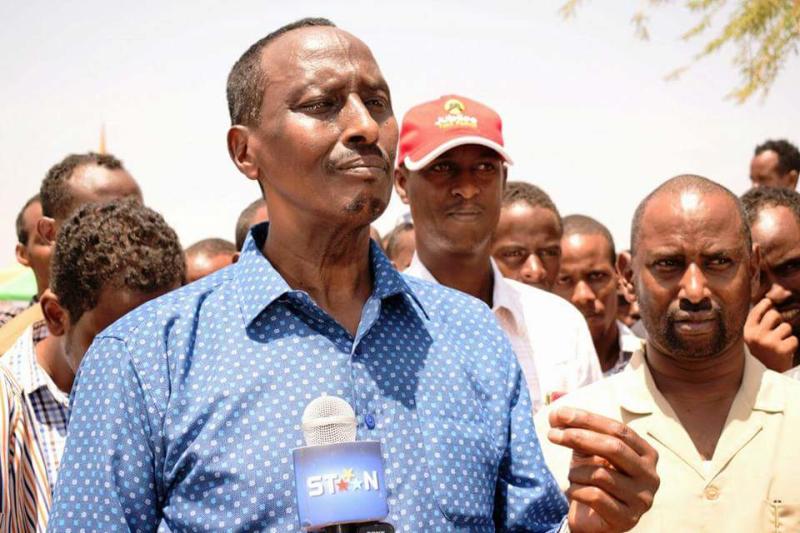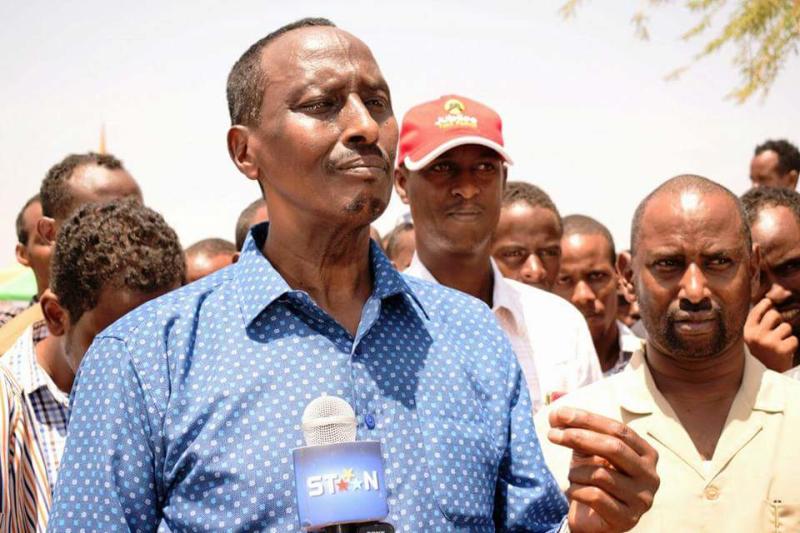 The Nyamira Senator Okon'go Omogeni-chaired committee found that the Wajir county boss was guilty of gross violation of the Constitution by flouting the County Government Act, Public Procurement Act and Asset Disposal Act and the Public Finance Management Act.
The committee, however,  absolved the governor from abuse of office and Gross Misconduct charges, saying the Members of County Assembly did not provide sufficient evidence.
The final vote on his proposed impeachment by the Senate takes place on Monday evening. 
Mohamud was impeached on Tuesday, April 27, after 37 MCAs voted in favour of his ouster, while 10 opposed his removal.
The MCAs cited financial impropriety, abuse of office, gross misconduct and violation of the Constitution as grounds for his removal.
They accused the county boss of breaching Articles 235 of the Constitution, the County Government Act, and the Public Service Act by allegedly constantly reshuffling county officers.
They also faulted the governor for flouting the Public Procurement Act and Asset Disposal Act.
The Senate voted to have him tried in a committee with 28 senators voting in favour of the committee, 14 for plenary while two abstained. Okong'o Omogeni was deputized by Nakuru Senator Susan Kihika in the 11-member committee.
Take a quick survey and help us improve our website!
Take a survey
The committee held sittings between Wednesday, May 12 and Thursday, May 13 before retreating to write the report over the weekend. The report was tabled in a special sitting on Monday, May 17. 
Better living conditions for incarcerated children and women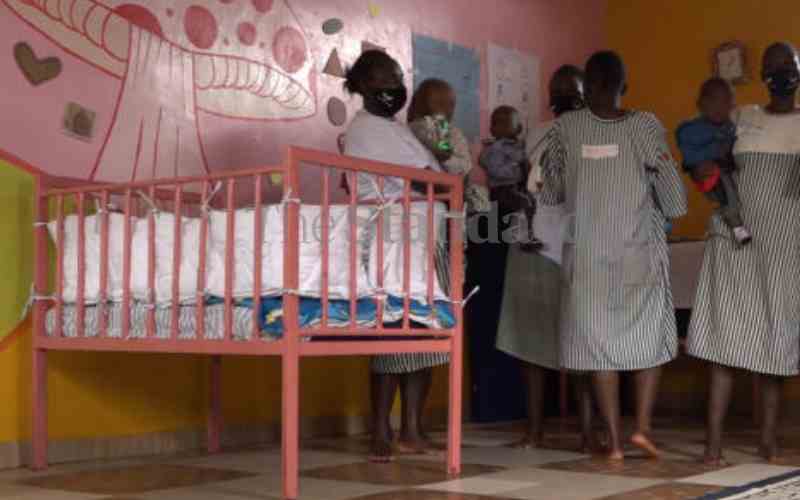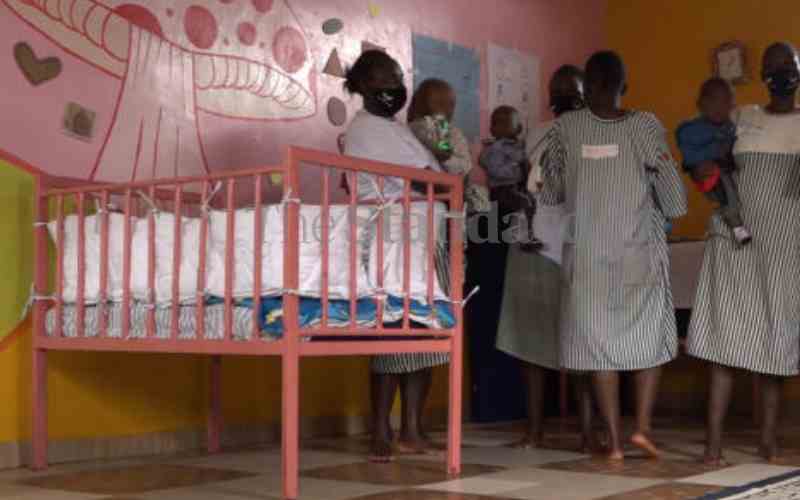 A day care center officially unveiled by Winnie Guchu, the CAS Ministry of interior and coordination. [Muriithi Mugo, Standard]
The prisons' service, in partnership with Faraja Foundation, has rolled out a rehabilitation programme for inmates.
The programme targets enhancing structures at the correctional facilities and making them friendlier to prison staff and inmates.
Jane Kuria, the CEO of Faraja Foundation, says the non-governmental organisation aims for successful reintegration of inmates to the community upon release from prison.
"Faraja Foundation wants to be remembered for supporting former convicts to reintegrate back to the community," Kuria noted.
She added that many ex-convicts had to start lives afresh after jail terms, hence the need to help them fill the gap in reintegrating with society.
Donating beds and other items was a way of helping inmates survive and get rehabilitated in preparation for their return to society, she added.
The foundation aims to distribute 2,160 beds to the 43 women prisons that hold about 2,615 inmates and 210 children accompanying them.
Daris Kangi the Officer in charge Embu women's prison (L) chats with Winnie Guchu, the CAS Ministry of interior and coordination at the newly unveiled daycare at the Prison. Through a partnership with Faraja Foundation, the Prisons service will also distribute 2160 beds to all Women Prisons across the country. May 13, 2021. [Muriithi Mugo,Standard]
Speaking during the unveiling of day-care built by Faraja at Embu Women's prison, Kuria said children jailed with their mothers did not deserve to undergo hardship.
Take a quick survey and help us improve our website!
Take a survey
David Bett, chair of Faraja Foundation, challenged stakeholders to consider a review of the open-door policy that will also see prison staff benefit more.
Winnie Guchu, the Ministry of Interior and Coordination CAS, said the government had targeted to have day-care centres in all women's prisons.
"Women convicted with children lacked caretakers of their children at home and this forced them to carry the babies along for the duration of their sentences," said Ms Guchu.
She said the children were innocent and that they had the right to a conducive environment for growth through the day-care centres.
"These children should have places for entertainment, playing as well as good sleeping areas," said Guchu.
She unveiled the day-care center and received 160 of 2,160 beds from the Faraja Foundation, destined for distribution in all the 43 women's prisons countrywide.
Also present was Commissioner of Prisons Wycliffe Ogallo. 
What you need to know about the Juja by-election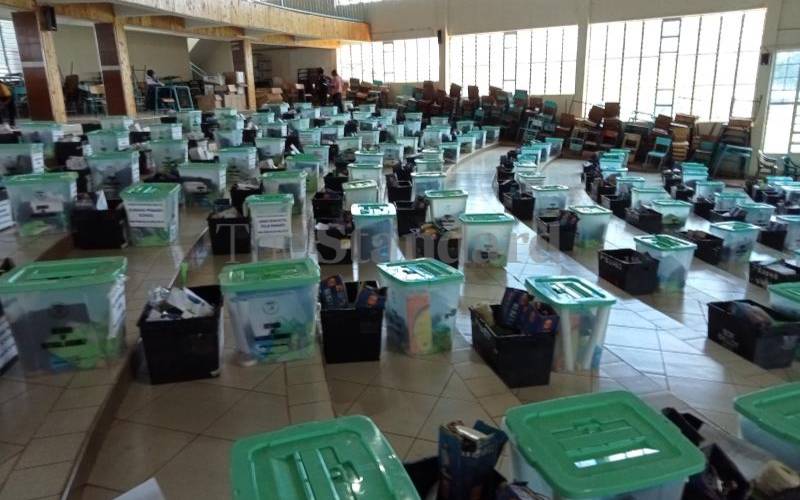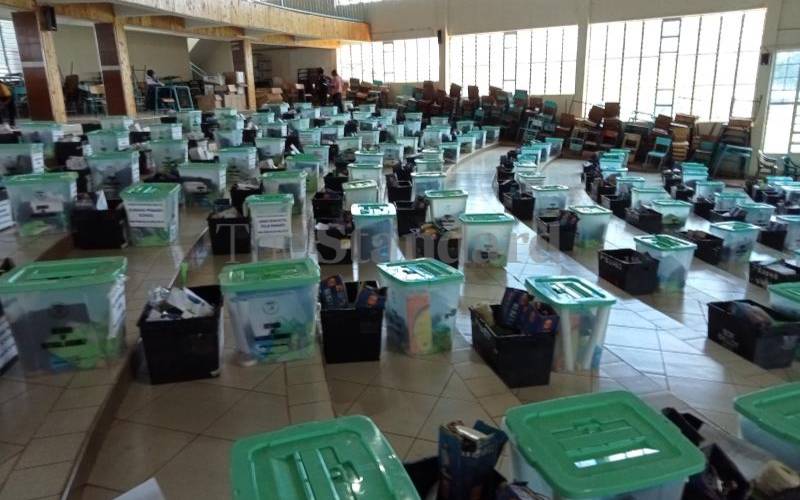 The late Juja MP Francis Waititu aka Wakapee.
The Juja parliamentary seat became vacant after MP Francis Waititu succumbed to brain cancer on February 22, 2021 at MP Shah Hospital.
Waititu was elected on a Jubilee ticket during the 2017 General Election. He garnered 66,190 votes.
According to IEBC, Juja constituency has 114,761 registered voters.
The 2017 General Election had an 80 per cent voter turn-out which saw 91,801 Kenyans casting their votes in the region.  
The by-election
On Tuesday, May 18, 2021, voters in the Juja constituency will head to the polls to elect their next member of parliament.
A total of eleven candidates will square it out in the mini poll.
Jubilee Party By-election Juja MP Nominee Susan Njeri Waititu during certificate issuance at the Party's Headquarters in Nairobi on Wednesday, March 24, 2021. [Boniface Okendo, Standard]
Main contenders
Take a quick survey and help us improve our website!
Take a survey
1. Waititu Susan Njeri – Jubilee Party
2. Ndung'u George Koimburi – Progressive Empowerment Party (PEP)
Others:
3. Mwangi Kariuki Chege – Independent
4. Kagera Eunice Wanjiru – The New Democrats (TND)
5. Kariuki Joseph Gichui –  Independent
6. Kariuki Rashid Iregi –  Independent
7. Marungo James Kariuki – Independent
8. Mburu John Njoroge – People's Party of Kenya (PPK)
9. Ndung'u Antony Kirori – Maendeleo Chap Chap Party (MCCP)
10. Ndung'u Kennedy Gachuma – National Liberal Party (NLP)
11. Zulu Julius Thiong'o – Independent