Kenya hailed as African countries urged to toughen laws on FGM
Millions of
girls in Africa are at risk of female genital mutilation because
their governments are failing to enforce laws banning the
internationally condemned practice, campaigners said on
Thursday.
Six countries which are home to 16 million girls – Chad,
Liberia, Mali, Sierra Leone, Somalia and Sudan – still do not
even criminalise FGM, according to a major report examining laws
in the 28 African countries where the tradition is endemic.
"These countries are failing to protect their girls and
women," said Ann-Marie Wilson, executive director of campaign
group 28 Too Many, which worked with 125 lawyers around the
world to compile the study, the largest of its kind.
"FGM is always traumatic and has a life-long impact. A law
sends a strong message from the top that this is unacceptable."
World leaders have pledged to end the practice – which
involves the partial or total removal of the external genitalia
and affects 200 million girls and women – under global
development goals agreed in 2015.
But laws in the 22 countries which have banned FGM are
mostly inadequate and seldom enforced, campaigners said, adding
that prosecutions were rare and penalties too light to act as a
deterrent.
"Most laws are not tough enough. There are huge gaps," said
Wilson.
Many communities that practice FGM see it as crucial for a
woman's social status and a pre-requisite for marriage, but the
ritual can cause serious physical and psychological harm.
The report's authors estimate 55 million girls in Africa
under the age of 15 have undergone FGM or are at risk. Half live
in just three countries – Egypt, Ethiopia and Nigeria – all of
which have banned it.
Only two countries, Kenya and Uganda, have robust
legislation, according to the report, which was facilitated by
TrustLaw, the Thomson Reuters Foundation's legal pro bono
service.
It highlights concern that most laws fail to address the
growing trend for health professionals to carry out FGM. This is
particularly common in Egypt, where there have been several high
profile cases of girls dying after being cut at clinics.
Another trend is for parents in countries where FGM is
illegal to take girls across national borders to be cut, for
instance from Burkina Faso to Mali.
The report urged all countries to criminalise "medicalised
FGM" and cross-border FGM.
It also sets out a model FGM law which could be adapted to
different country's legal and social environments.
But campaigners said laws could not help end the practice
unless they were properly enforced and accompanied by strong
initiatives to change attitudes. Girls who opt not to be cut are
often abused and ostracised by their communities.
The report recommended countries follow Kenya and Uganda's
example by making it a crime to discriminate against or threaten
uncut girls.
Some facts about FGM
– FGM dates back over 2,000 years. It is practised across
many cultures and religions.
– An estimated 55 million girls in Africa under the age of
15 have undergone FGM or are at risk.
– Somalia has the world's highest FGM prevalence (98 percent
of women have been cut), followed by Guinea, Djibouti, Mali and
Sierra Leone.
– 22 of the 28 countries in Africa where FGM is endemic have
legislation criminalising FGM, although enforcement is generally
weak and prosecutions rare.
– Half of all girls who have undergone FGM or are at risk
live in three countries – Egypt, Ethiopia and Nigeria – all of
which have laws against FGM.
– Chad, Liberia, Mali, Sierra Leone, Somalia and Sudan,
which are home to 16 million girls, have no law, meaning FGM is
still effectively legal.
– All these countries apart from Sierra Leone have either
drafted legislation or indicated they intend to pass a law.
– Fines set out in laws vary from the equivalent of about $5
to $3,600.
– Prison sentences range from a minimum of two months to a
maximum of 20 years (Cameroon). But sentences so far have been
lenient and frequently suspended.
– There is an increasing trend for FGM to be carried out by
health professionals rather than traditional cutters,
particularly in Egypt, Guinea, Kenya, Nigeria and Sudan.
– Of these countries, only Guinea and Kenya specifically
criminalise medicalised FGM.
– Somalia is unusual in that its constitution prohibits FGM,
but it has no law criminalising the practice.
– It recently announced its first prosecution for FGM after
a 10-year-old girl died from the procedure.
Click here for the latest political news
Suluhu: Closer ties for Kenya and Tanzania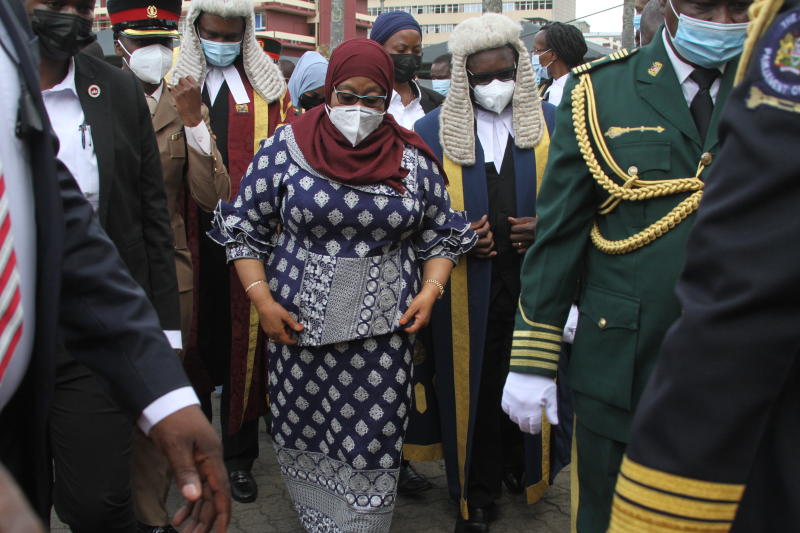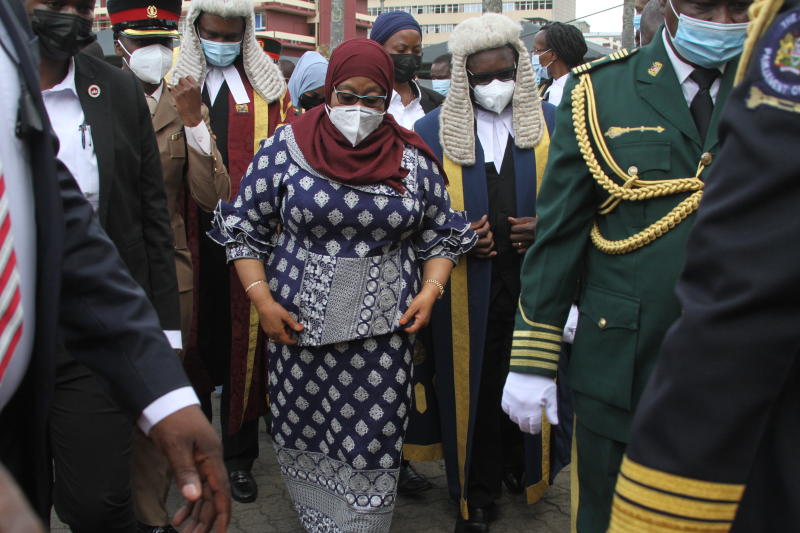 ?President Samia Suluhu's address to Parliament was a masterclass in charm, punctuated by periodic applause and stomping of feet by Kenyan lawmakers.
Covid-19 deaths, hospitalizations soar among youth in Americas – KBC
Hospitalizations and deaths of younger people are surging as the COVID-19 pandemic accelerates across Latin America and the Caribbean, Pan American Health Organization (PAHO) Director Carissa Etienne said on Wednesday.
"Adults of all ages – including young people – are becoming seriously ill. Many of them are dying," Etienne said at her daily press briefing as quoted in a PAHO release.
In Brazil, mortality rates doubled among those younger than 39, quadrupled among those in their 40s, and tripled for those in their 50s, between December 2020 and March 2021, she said.
"For much of the pandemic, our hospitals were filled with elderly COVID patients, many of whom had pre-existing conditions that made them more susceptible to severe disease," Etienne said. "But look around intensive care units across our region today. You'll see they're filled not only with elderly patients, but also with younger people."
Get breaking news on your Mobile as-it-happens. SMS 'NEWS' to 20153

Etienne urged hospitals in the region to increase the size of intensive care units (ICU) in anticipation that the trend will continue, while warning that expansion of ICUs cannot continue indefinitely.
As a result, she urged nations to double down on prevention measures such as lockdowns and facemasks.
Tell Us What You Think
Uhuru wa biashara, Suluhu ya vikwazo: How Kenya-Tanzania trade will be streamlined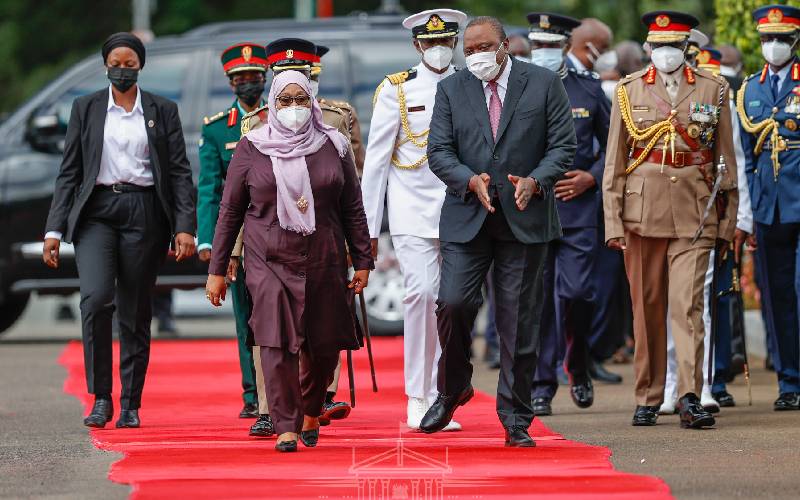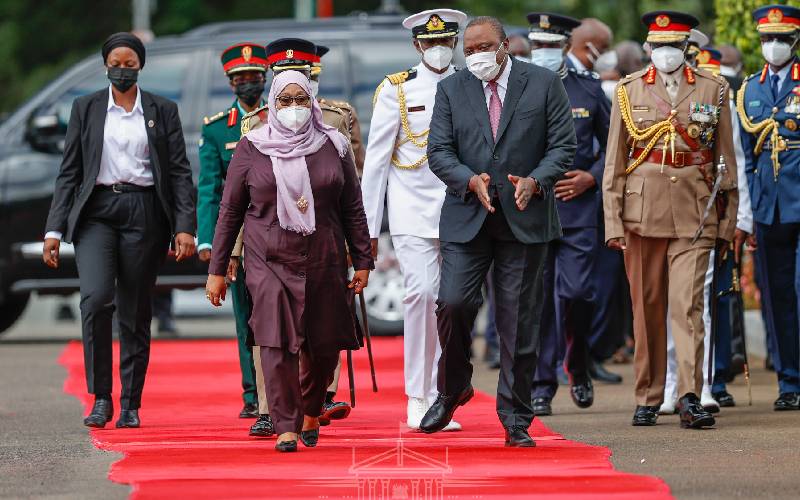 President Uhuru Kenyatta with his Tanzania counterpart Samia Suluhu, who is on a two-day state visit in Kenya.[PSCU]
President Uhuru Kenyatta says ministers from both Kenya and Tanzania should resolve all non-tariff barriers and other restrictions affecting the two countries within four months.
Uhuru, on Wednesday said going forward, there will be no business visa or work permits for Tanzanian wishing to do business in the country.
"You are free to come and trade here in Kenya, there will be no business visas or work permits as long as you abide by the laws of the land," he said.
Uhuru was speaking during the Kenya-Tanzania Investment Forum at Serena hotel. The forum was in line with President Samia Suluhu's two-day state visit.
Kenya has about 513 companies doing business in Tanzania compared to Tanzania's 30 in Nairobi.
Uhuru said in the next two weeks, concerned ministers from both sides should clear all the traffic jams at the Taveta and Namanga border points.
Uhuru said they should pay a special focus to the issuance of Covid-19 certificates to ease the movement of  transit cargo.
"I direct that all the maize lying at the border be cleared in two weeks. We cannot subject businesses to more suffering," Uhuru said.
Take a quick survey and help us improve our website!
Take a survey
Uhuru urged the ministers to move swiftly and ensure the ease of doing business at the border pointswas decisively tackled.
"It is not about wearing suits and meeting over tea.Get to the ground and understand what is affecting those traders. Don't just sit in those offices. If you need to consult, do it and get the work done," he said.
Uhuru's sentiments came shortly after the Kenya Business Community nsaid it was ready to trade with the Tanzanian business community.
Led by the Kenya National Chamber of Commerce (KNCC), the community proposed the formulation of a Joint Business Council that will support the two countries.
KNCC President Fred Ngatia said the council would play a key role in addressing issues that bedevil  Nairobi-Dar trade,
The community said there should be policy forums and investment-focused events that will target small-scale enterprises.
"We are going to focus more on economic projects by identifying favourable financing institutions that will help us settle some of the commercial disputes affecting our community," Ngatia said.
He said this will be made possible through the Public-Private Partnerships offered by the government.
As a result, KNCC in partnership with the Tanzania Chamber of Commerce will host a trade and investment exhibition in Dar es Salaam this August aiming to help SMEs unlock their potential.
So far Trade and Agriculture ministers from the two sides have had a breakfast meeting and agreed to initiate bilateral discussion before the end of the month.
Trade CS Betty Maina said the discussions aim to iron out all issues that have been hampering trade between the two countries.
This includes issues surrounding maize import.
President Samia Suluhu said her government was ready to serve as a bridge to pave way for businesses between the two countries to thrive.
"It is not about competing and complicating things, but about developing business relationships to allow both parties to explore opportunities," she said.
Suluhu said while Tanzania is rich with natural resources and tourist attractions, Kenya is thriving in the ICT world and thus the need for exchange of skills on research and development.
"Muna bahati sana maanake upande mmoja mnao Uhuru wa kufanya biashara na upande mwingine Suluhu la kuondoa vikwazo," Suluhu said.