Kenya: Funds Misuse in Bungoma Derails COVID-19 War

Bungoma Governor Wycliffe Wangamati has been taken to task on how Sh11 million given to the county coronavirus response team has been utilised.
Senator Moses Wetang'ula on Thursday joined a number of ward representatives in demanding accountability in the utilisation of the funds.
Addressing the press in Nairobi, Mr Wetang'ula said he is bothered by reports of mismanagement, adding that the devolved government should clear the air fast.
"I have received reports from the media and other sources of a possibility of misuse of public funds even as we are battling coronavirus. We are aware the fight against this virus requires funds. However, we demand transparency and accountability in the manner the Bungoma County government is using the money," Mr Wetang'ula said.
According to the ward representatives, Mr Wangamati's administration bought 600 20-litre jerrycans at Sh10,000 each.
The devolved government bought the containers to distribute to residents in a handwashing drive.
PROBE MATTER
The Ministry of Health has called on Kenyans to wash or sanitise their hands in a bid to contain the spread of the virus that has killed more than 83,000 people globally.
Covid-19 has infected 184 Kenyans and killed seven, with hundreds in isolation.
According to Senator Wetang'ula, a jerrycan goes for Sh1,000 in Nairobi and Sh1,500 in Bungoma.
"Without a doubt, this is misuse of public funds and there is need for accountability on how they are allocated and used. I call on the relevant authorities, including the county budget allocation committee, treasury as well as the Ethics and Anti-Corruption Commission to investigate this matter swiftly," Mr Wetang'ula said.
Addressing the press at the county assembly, the more than 20 ward representatives said that they have evidence that money taken from Bungoma County and Webuye referral hospitals to fight the pandemic has been embezzled.
During an interview at Sulwe FM on Monday, the governor said some money might have been misappropriated by officials in his administration, which the assembly should investigate.
"It is true that questions have been raised on how that money was spent, but once the assembly completes the investigations, we will take the necessary action," Mr Wangamati said.
FUNDS EMBEZZLED
Correspondence seen by the Nation shows that acting Finance Chief Officer Jonathan Namulala borrowed Sh11 million from the two hospitals.
County Assembly Health Committee Chairman George Makari said it is unfortunate that the correspondence on how the money was used reveals glaring misappropriation.
"We wrote to the people concerned as an assembly committee and expected answers but they have not. This is the height of impunity. The documents in our possession show that money was misappropriated," the Musikoma Ward Representative said.
His Lwandanyi counterpart Tonny Barasa said the files show the cost of a plastic jerrycan to be Sh10,000.
"Where in this world does one buy a jerrycan for such an amount? County government officials are playing with our minds when Kenya is in the middle of a crisis," Mr Barasa said.
The devolved government Special Programmes department bought the jerrycans, water tanks and other material to be distributed to markets, shopping centres, matatu terminals, offices and a host of other public places last week.
Township Ward Representative Joseph Maguda said officials using the Covid-19 crisis to loot resources should be prosecuted.
Comments
comments
Cop, four suspects held while trying to steal Sh28.5m from Busia bank: The Standard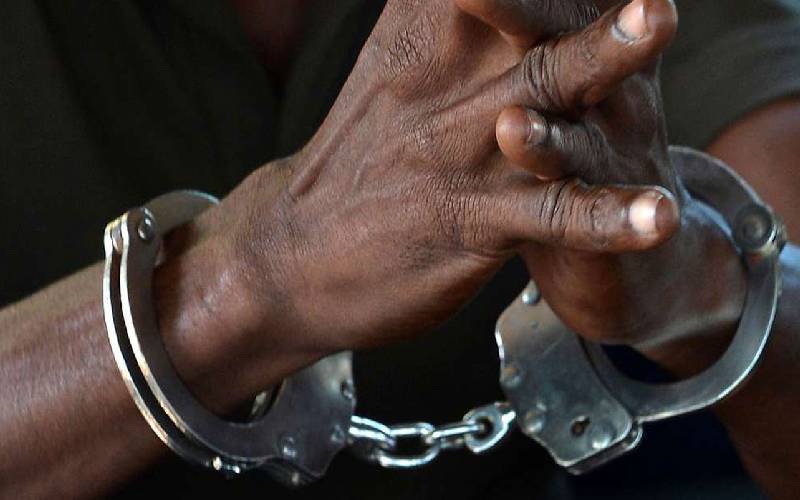 Detectives from the Directorate of Criminal Investigations (DCI) have arrested five suspects including a police officer trying to withdraw cash from a Kenya Commercial Bank (KCB) in Busia town.  
The five were arrested in Busia town and Ahero as they tried to withdraw Sh28.5 million from an account held at KCB Bank-Busia town.
"Five suspects including a police officer were today arrested in Busia town and Ahero (Kisumu County) after an attempt to withdraw Sh28.5 million from an account held at KCB Bank-Busia town branch backfired," DCI said on Twitter.
SEE ALSO: New team to probe minors' mysterious killings
Three suspects were arrested after the withdrawal forms they presented to KCB Busia branch manager did not tally with that of the account holder.
Bhavin Ramesh, Vijay Jamnaday and Desmond Lusweti were arrested after the bank tipped DCI officers after noting their trick.
"Arrest of three suspects followed a discrepancy noted in the transaction form presented to the branch manager that bore a different ID number," said DCI.
Two other suspects Constable Kipkirui Tanui attached to Wilson Airport and an alleged city businessman Alex Kimeli were arrested while waiting for their colleagues to withdraw the cash.
After sensing danger, the two sped off towards Kisumu as they tried to escape but police caught up with them.
SEE ALSO: All-out assault on crime commendable
"Police Constable Kipkirui Tanui Kimeli an alleged businessman in Nairobi who had been waiting in a getaway car outside the banking hall were pursued and caught up with at Ahero."
Comments
comments
Forbes magazine denies reports that Kim Kardashian has joined billionaire's club – Nairobi News
Forbes magazine has denied claims by rapper Kanye West that her socialite wife Kim Kardashian is now a billionaire.
This after s recently after Coty Inc. acquired a 20% stake in the socialite's KKW beauty franchise for $200 million.
According to Forbes, the deal pushed the socialite to close a billion mark with her net worth currently being estimated to be about $900 million.
Early last week, the 39-year-old reality star's husband bragged about her wife's newly-acquired billionaire status.
"I am so proud of my beautiful wife Kim Kardashian West for officially becoming a billionaire. You've weathered the craziest storms and now God is shining on you and our family. So blessed this is still life," Kanye said on social media.
Although Kim is not a billionaire yet, she is now slightly above her younger sister Kylie Jenner, 22, who Forbes hailed as a self-made billionaire in 2019 and 2020 only to strip her of the title in May this year, accusing her of inflating business figures and forging tax returns.
With the sale of the 20% stake, Kim is still the majority shareholder of her KKW beauty company that sells make-up and fragrances.
She holds 72% stakes with her mother Kris Jenner owning an 8% stake.
Comments
comments
Kenya: COVID-19 Recoveries Hit Record Low As Number of Infections Races Towards the Peak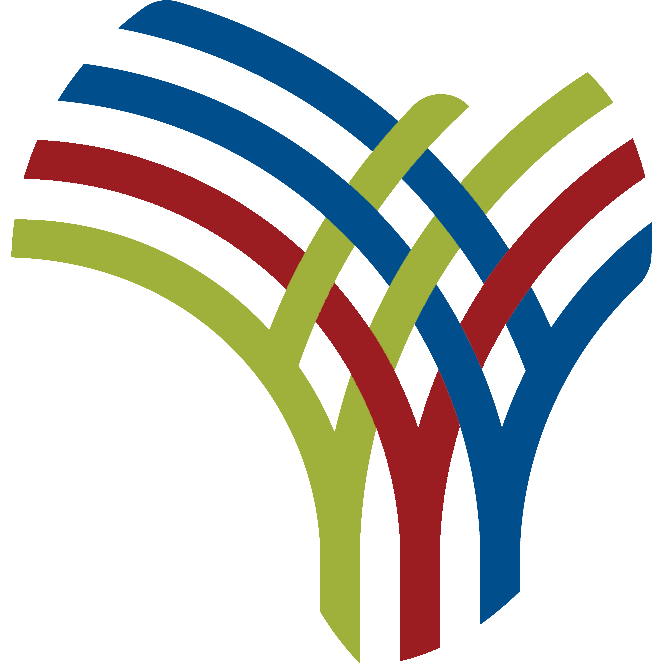 Week 16 saw the highest number of new cases reported in a day and the lowest number of recoveries registered in a month.
A pile-up of active cases might complicate Kenya's fight against Covid-19 if the country continues reporting fewer recoveries at a time average daily new cases continue to grow, suggests a Nation Newsplex analysis of the country's coronavirus data.
Only 232 people were reported to have recovered from the virus in Week 16 (June 26 to July 2) of the country's journey through the pandemic. This was the lowest number in four weeks and close to a half the 437 people that were reported to have gotten well in week 13, when recoveries peaked before the numbers started to fall.
"The recovery rate should not worry you very much. I wish you concentrated on the case fatality rate because that will be telling you the quality of care that you provide to the people," Mr Patrick Amoth, Health director-general, told journalists on Friday.
The number of people confirmed to have fully recovered dropped from an average of 62 per day to 33 in four weeks, even as the country's average number of people reported to have contracted the virus shot up to 222 from 125 over the same period. Coincidentally, it is the same week in which the highest number of infections in a day was reported, 307 (on July 1), that the Ministry of Health also announced (on July 2) that 20 people recovered, the lowest number in a month.
The divergence between the infection and recovery curves has introduced a trend which, if not disrupted, will deliver a huge active Covid-19 caseload with the potential of firing up the infection rate and overwhelming the healthcare system.
That the country ranks 10th in Africa in number of cases (7,577) but climbs up five places to position five in number of active cases (5,182) gives the impression that alongside the swelling number of infections, the country is faced with a stubborn virus that seems to hang around for a little longer than is the case in many other African countries. A very low death rate too would partially explain a high number of active cases. For example, about a quarter of the 15,070 cases so far reported in Algeria are active, thanks to not only a recovery rate of 70 per cent, one of the highest in Africa, but also a high death rate of six per cent. However, a 100 per cent recovery rate and a zero per cent death rate are the most desirable results in fighting the pandemic.
Kenya has a death rate of two per cent, mirroring the continent's share of infections that have resulted in death.
Many of the active cases in the country might be people who contracted the virus in the past few days and therefore may not have had enough time to recover. People with a mild attack of Covid-19 recover in about two weeks, while it takes about three to six weeks for those with severe or critical version of the disease to expel the virus from their body, according to the World Health Organization.
However, the fact that there are a number of countries that have reported high numbers of infection but managed to maintain relatively low figures of active cases might necessitate a re-examination of the Kenya's Covid-19 treatment and management approach.
About seven in 10 (68 per cent) of Kenya's reported cases are active. The number is higher than the continent's 50 per cent. The share is only second to Egypt's 69 per cent, among countries that have reported over 5,000 cases. The country has a recovery rate of 30 per cent, the 15th lowest rate in the continent and only higher than Egypt's 27 per cent, among nations with 5,000 cases or more. The recovery rates in Africa and the world are 48 per cent and 56 per cent, respectively, according to data in the John Hopkins University Covid-19 portal.
A high and growing number of active cases has proven to be the surest way to getting the hospitals overwhelmed through increased admission and management of critical cases. However, the country has one thing going for it. "Available data in our country shows that 78 per cent of infected persons admitted to our hospitals are either asymptomatic or mildly symptomatic, and, therefore, can be managed at home, provided proper laid down procedures are followed" said Chief Administrative Secretary for Health, Dr Rashid Aman on June 10, when the Ministry of Health launched the home-based isolation and care guidelines. On the same day the ministry announced the highest number of recoveries in a day to date – 175.
The Jitenge System stepped in to relieve health facilities of the mounting pressure brought about by the rapid growth of community transmission of the virus. It will see hospitals handle only serious conditions while households host and take care of asymptomatic patients and those with mild symptoms under strict conditions spelt out by the ministry.
However, even though the sharing of the disease burden between health facilities and communities would guarantee hospitals a lifeline, spreading out a high number of active cases into household might not yield the desired results if the guideline are breached. Since the country started fighting the pandemic in March, the government has repeatedly warned that indiscipline and a laissez-faire attitude are the biggest impediments to containment.
No need for alarm
According to the general trend displayed by countries that have gone past the most devastating stages of the disease's progression curve, the journey to the peak involves a general growth of new case, death and recovery numbers reported every day. Kenya's dwindling number of recoveries in peculiar, but the Health ministry says there is no need for alarm. "The recovery rate should not worry you very much. I wish you concentrated on the case fatality rate because that will be telling you the quality of care that you provide to the people," Mr Patrick Amoth, Health director-general, told journalists on Friday.
The country recorded 39 and 88 recoveries on Friday and yesterday, respectively. This gives an indication of a higher recovery rate this week and in days to come if the trend lasts.
Eastern Africa has both the highest and some of the lowest recovery rates in the continent. Djibouti and Mauritius lead with 97 per cent each, while South Sudan sits close to the bottom with 16 per cent. Djibouti also has a conspicuously low death rate of one per cent. Neighbour Uganda, with 1,032 cases, has a recovery rate of 84 per cent and is yet to report a Covid-19 death.
In the continent, Ghana has been seen as a good example of resilience. With 19,388 cases, the fourth-highest, the country has a high recovery rate of 74 per cent and a low death rate of one per cent.
Kenya has the highest number of Covid-19 cases and deaths in Eastern Africa, a region where two countries, Tanzania and Burundi, have been inconsistent in making their Covid-19 statistics public. The country's average number of deaths reported in a day has stayed between two and five in a month, consistently furnishing a tally that now stands at 159. This represents about two in five of the deaths in the region.
Comments
comments