KeNHA demolishes stalls in Nyeri
A road agency has demolished stalls and billboards in Nyeri town in a dawn exercise on Thursday that caught many traders and companies unaware.
The Kenya National Highway Authority (KeNHA) descended on billboards and stalls built on road reserves to clear way for expansion of the Nyeri-Nairobi highway.
The traders said they had tried negotiating with the officials of the road authority for an extension arguing they have consistently paid the necessary dues to the county government.
But their pleas fell on deaf ears as their structures were felled before dawn.
"We had been told to move our stalls and they had been marked for demolition but they did not tell us when they will start pulling down the structures," said Ms Miriam Wangechi, a trader.
The traders accused KeNHA of failing to give them enough time to move their property.
The trader further extended her disappointment to the county government for charging them levy only for their businesses to be demolished.
"I have paid Sh7, 000 to the county government for a license for this business but they took the fee without fail knowingly the building was on a road reserve ," lamented Ms Wangechi.
The trader said she failed to move her goods from the kiosk because she did not have enough space that would accommodate her entire stock.
Commodities she trades in were strewn by the road as officers from the road authority embarked on the stalls.
Other traders affected include those selling second hand clothes and groceries.
However, infrastructure executive Muthui Kariuki said the county did not take part in the demolition neither did they  authorize illegal construction of business premises by the road side.
"It is unfortunate because some of these people have never paid a cent to the county government and a majority of these structures are mounted at night," he said on phone.
Companies that had advertised along the highway towed their structures using motorbikes and pick-ups to their respective premises.
Efforts to reach KeNHA Central regional manager Francis Kimata were futile as his phone was not going through.
Comments
comments
Uganda pursues truckers who escaped after positive tests
Uganda's Ministry of Health says it has intensified the search for contacts of the seven truck drivers with Covid-19 who were found in Ndeeba, a city suburb, on Saturday night.
The National Covid-19 Response Incident Commander Ateka Kagirita told Daily Monitor Monday that the truck drivers had escaped into the community after finding out their status.
Dr Kagirita said the truckers are among the 25 drivers who previously disappeared into the community after they tested positive at Elegu and Malaba border posts.
"The 24-hour operation is ongoing to hunt down all the truck drivers who escaped into the community after testing positive. We are working day and night to get who they got into contact with, establish where they slept to ensure there is no positive case in the community," he said.
Asked whether any action will be taken against the drivers for disappearing into the communities, aware that they could spread the disease, Dr Kagirita said he would give details later.
The Uganda Professional Drivers Network (UPDN) revealed that the Saturday night development, which they attributed to their intervention to help the government to come up with a more comprehensive plan to manage the truck drivers.
UPDN Executive Director Ndugu Omogo said the seven are Ugandan, Kenyan and Tanzanian nationals.
"Some of them have been in the community for more than a week. Many of them ran away because there is no existing case management system. Many of them think the disease doesn't exist and that the government just wants to steal money," he said.
Mr Omogo explained that the drivers believe the disease is a hoax because they have not been adequately sensitised about it.
He added that many of them run away because they are freelance drivers who do not have contracts with the truck owners and when they are arrested and quarantined for 14 days, they are certain of losing jobs.
"100 per cent of the drivers who have tested positive are freelance. They do not have jobs. The only way they get money is when they return the trucks. Nobody accepts them in the community when they test positive," he said.
Comments
comments
Kenya: Wrong Contact Details Hurt Efforts to Trace Suspected Cases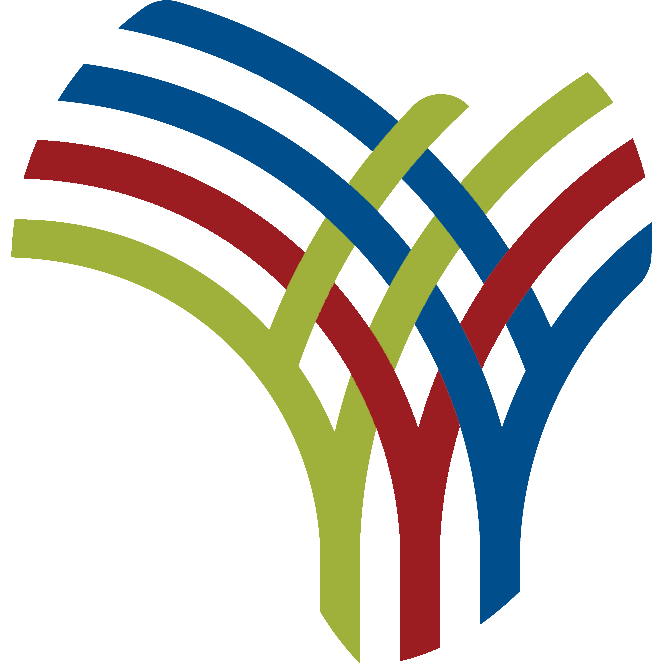 Kenyans are on the spot for providing wrong contacts during Covid-19 testing, hampering efforts to trace suspected cases.
During a press conference Sunday, Health Chief Administrative Secretary Rashid Aman said the trend is endangering lives.
"Once the results are out, such individuals become unavailable. This is serious considering some of them have tested positive and we are unable to trace them," he said.
Dr Aman called on those who are being tested to provide the correct information. He said a mobile laboratory is being set up in Namanga for truck drivers.
"We are hoping the turnaround time is going to be reduced," Dr Aman said, adding that the government had established holding facilities for truckers as they wait for their results.
He said the Health ministry is collaborating with county commissioners to ensure truckers do not mingle with the community, to reduce the rate of virus transmission.
Dr Aman reiterated that the government will meet costs of treatment and quarantine. "It is a concern for the people because most shy away when they hear that costs are their own," he said.
OBEY GUIDELINES
The CAS warned Kenyans who are not adhering to guidelines, saying containment measures can only be eased depending on their behaviour.
"I can assure you, just like the President said yesterday, the partial lockdown measures would not go on longer than necessary, and will be reviewed if Kenyans follow the containment measures in order to reduce the number of infections," he said.
Public Health Director Francis Kuria said most of the Kenyans who arrived from India had Covid-19 certificates and were allowed to go on self-quarantine, under the care of the doctors whose names they submitted.
"Only 59, who went to mandatory quarantine, remain. Testing has been done on most of them, even on those who went for self-quarantine, except 14," he said.
Kenya has 1,214 positive cases after 22 samples out of 1,108 tested positive. Nairobi had the highest number at 10, distributed in Mathare (two) and Kibera (two); Makadara, Embakasi West, Eastleigh, Ruaraka, Lang'ata and Westlands have a single case each.
Mombasa had nine cases: Mvita (five), Changamwe, Likoni, Jomvu and Nyali with one case each.
Kwale had one case in Lungalunga, Nakuru one in Nakuru West and Taita Taveta Taveta with one from a quarantine facility. Three were discharged, bringing the total number of recoveries to 383.
Comments
comments
Meet the brains behind online therapy sessions for athletes – Nairobi News
Covid-19 has changed how most people and organizations with a lot of work now being done from home. The sports industry has also changed with athletes mostly working out from through online platforms like Zoom.
Two psychologists have also embraced the change and are now offering free therapy sessions for athletes.
Rowena Tirop and Kanyali Ilako, who work under the umbrella of Brain Frees Consultancies, say the main reason they are offering free therapy sessions to athletes is because they realized athletes are going through difficult times at the moment and their mental health has been ignored for a while even before the pandemic.
The therapy sessions will kick off on Monday 25th June and will end on Friday 5th June. They will be conducted via phone calls, Whatsapp and Zoom.
Nairobi News caught up with the duo recently.
In a nutshell, who are you?
Rowena Tirop: We are a partnership of two ladies working under one umbrella, Brain Frees Consultancies. I have a background in competitive swimming, hockey and football. I have a degree in Psychology and Counselling and MSc in Sport and Exercise Psychology. I have worked with a collegiate rugby Union in London and currently work with the Kenya Rugby Union (KRU)
Kanyali Ilako: I have an MSc in Sports and Performance Psychology and my background is in competitive swimming. I have worked with Olympic swimmers in Finland, a league one football team in Greece, at the International Tennis Federation (ITA) East Africa training center in Kenya and I'm also an intellectual impairment classifier with the International Paralympic committee (IPC).
How did you get into this profession?
Kanyali Ilako: Having been a competitive swimmer and then coach, I realized that athletes and coaches get support nutritionally, physically through Strength and Conditioning training but there was still a gap in the mental health aspect and I have always been passionate about the importance and de-stigmatization of mental health.
Rowena Tirop: I love always loved sports. My intrigue rose from seeing athletes injured and the process of getting them back to playing. Following this I noticed the main priorities were physical and nutritional health and the mental health was rarely focused on. Watching Mike Friday's coaching sessions, and the former Kenya Sevens team playing sealed it for me and I decided to combine the two things I enjoy, psychology and sport.
How has the experience been so far?
Kanyali Ilako: The experience has been great so far people are intrigued and interested and surprisingly not shy to reach out. Having worked with different organizations, clubs and individuals and recently appearing on different media platforms addressing this in the last 3 years there is growth and appreciation for this service.
What is your take on the uptake of such a professional service you are offering among Kenyan athletes?
Rowena Tirop: It is very important. There is no health without mental health, to break through your performance you have to break through your psychology.
Is there a demand for the same?
Kanyali Ilako: Yes, now more than ever. COVID-19 has altered all our lives and the changes that have come about, as a result, have led to an increase in sedentary behaviors and in turn it has contributed to an increase in mental ailments such as anxiety, frustration, irritability and depressive moods. Athletes are facing career disruptions, as experienced with injuries or retirement, and are led to training in less effective environments without their coaches and teams.
Any challenges?
Rowena Tirop: It is still a very new thing here, with the two of us being the only ones currently practicing it in Kenya. However, there has been significant progress in the field of Psychology and Psychiatry towards the destigmatization of mental disorders. We have to keep going.
What prompted you to start online therapy sessions?
Kanyali Ilako: It is a very difficult time for athletes and coaches and we wanted to reach as many people as we could.
Anything else you'd like to clarify?
Rowena Tirop: Yes. People confuse psychologists and psychiatrists a lot. We are psychologists, not psychiatrists.
Psychiatrists are trained medical doctors, they can prescribe medications and they spend much of their time with patients on medication management as a course of treatment while psychologists focus extensively on psychotherapy and treating emotional and mental suffering in patients with behavioral interventions.
Comments
comments