KABAARA: Treasury guidelines a feeble roadmap for public investments
Thursday, September 13, 2018 19:42

By DENNIS KABAARA
Today is September 14, the day on which the International Monetary Fund (IMF) taps run out on Kenya. Coincidentally, it's also the deadline for public comments on draft Public Investment Management (PIM) guidelines the Treasury issued as a proposal to manage and control Kenya's project investment appetite. Yes, these guidelines are a global lender's conditionality issued by our apparent IMF acolytes sitting in the Treasury.
My first instinct on viewing these guidelines was to do a comparative search for other countries.
Tanzania's are far more elaborate, speaking to the clear differentiation between programmes and projects, but read like a pupil's manual. South Africa's capital planning guidance is far more sophisticated, speaking to both initial investment and ongoing maintenance of big-ticket investments, and is fully integrated into their medium-term expenditure framework (MTEF) planning and budgeting process.
The UK's Green Book is from another planet, running through the full gamut of policy options, programming, project long and short-lists and official social discount rates.
Each of these documents is a heavy tome of reason and thinking about the best use of public money for 'big things'. And I did not even need to go to Chile's world-leading standards on project management, built over three generations.
Basically, IMF staffers are probably laughing their heads off at our 35-page attempt at guiding public investment. If you read the document on its own, after navigating grammar that is so bad that the Treasury urgently needs Nation wordsmith Philip Ochieng to offer a "Better English" translation, it would be simplistic to conclude that Kenya has ticked the 'IMF box' on project management.
Here are some of its opening words: "An efficient public investment management framework is a panacea for efficient project cycle management."
Panacea? Please, project management is not a disease! Then: "Currently, the country does not have a public investment management framework." Huh? So how did we invest in the standard gauge railway, Galana-Kulalu and the like?
Let us continue reading: "Without any methodological guidance on efficient public investments, the basis for consistent and comprehensive project appraisal is missing." Whoa! Then: "…this not only leads to projects entering the budget without verification of their quality and their cost-effectiveness but also a greater likelihood of ad-hoc decisions on project funding." Wow, is our National Treasury, the guys who keep saying "yes" when they mean "no", finally throwing the Presidency under the bus?
We are still on Page One, which continues "the result is a bloated project portfolio, unpredictable funding, stalled projects, and inflated costs contributing to the under-execution of budgets and delayed translation of the investment in projected economic growth". Somebody is under the bus.
The only commentary I have seen on these guidelines celebrates the creation of, you guessed it, more institutions as buildings and staff, not rules of the game. It is notable that the guidelines prefer no mention of legislative institutions — Parliament and "county assemblies, yet it is no secret that's where our 'pot-belly', as opposed to 'pork-barrel' politics, works during the budget preparation process.
Most amusing is the acceptance of a category of projects known as "mega-projects" (Sh1 billion or more). These, plus "medium and large projects" (Sh100 million to Sh1 billion) must undergo a stringent feasibility study. Anything less than Sh100 million goes straight to tender, even in counties. Laugh, then cry. As usual with Kenyans, it is a "what to do" not "how to do it" document.
Then think about our successful counties, where policy equals the people, programmes respond to the people, and projects deliver programmes to the people. Makueni is a shining example, as is Kakamega. Watch out for Kisumu and Kitui in the near future.
There is a common thread in these counties. Their leaders listen to the people and respond. They do not self-design projects for the people.
What Kenya needs is a proper public participation process that provides inputs for policy people to respond to. That the Treasury is able to infest Kenya with half-baked guidelines confirms their pre-2010 constitution mindset.
And if we are to go really technical on this, let's find a guideline that begins with a needs assessment that translates into policy opportunities to be implemented through law or programmes.
When the IMF staffers have stopped sniggering, let us have a real discourse with them and our other development partners.
In 2003, the Economic Recovery Strategy was premised on, among other things, aid as technical assistance, not aid as money. I think these poor guidelines tell me exactly what we need right now — the Treasury doesn't need more money, it needs new ideas, period.
Kenya listed among Sub-Saharan Africa countries with high potential for Islamic Banking
NAIROBI, Kenya, May 8 – Kenya has been listed as one of the countries with a high potential for Sharia Finance, an Islamic banking model with several restrictions and principles that do not exist in conventional banking like interest fees.
Middle East, Africa, India, and Jersey Finance Director Faizal Bhana said Sub-Saharan Africa's share of global Sukuk issuances is only a mere 2 percent, despite an Islamic population of more than 200 million people.
Sukuk are financial products whose terms and structures comply with Islamic law, with the intention of creating returns like those of conventional fixed-income instruments like bonds.
"When you are coming to Africa, the story is very different. Africa is home to 250 million Muslims in Sub-Saharan Africa. At the moment, the penetration for Sharia compliance finance across the continent is 21 countries providing Islamic Finance services," he said.
Speaking to Capital Business, he revealed that the Islamic Finance industry has a compound annual growth of 11 percent since 2006, with assets worth multi-trillion shillings.
"We need to look to all forms of financing. And Sharia compliance financing is one form and because of its links like sustainability and ethical, for government, it is an easy win," he said.
He said there is a need for regulators to provide enabling legislation for Sharia finance services and more so for sovereign and corporate issuance of Sukuk.
The common practices of Islamic finance and banking came into existence along with the foundation of Islam.
However, the establishment of formal Islamic finance occurred only in the 20th century.
Currently, the Islamic finance sector grows at 15-25 percent per year, while Islamic financial institutions oversee over $2 trillion.
Islamic finance strictly complies with Sharia law. Contemporary Islamic finance is based on a number of prohibitions that are not always illegal in the countries where Islamic financial institutions are operating like paying or charging interest, investing in businesses involved in prohibited activities like gambling.
Due to the number of prohibitions set by Sharia, many conventional investment vehicles such as bonds, options, and derivatives are forbidden in Islamic finance.
The two major investment vehicles in Islamic finance are equities and fixed income instruments.
CMA okays Crown Paints' rights issue to fund expansion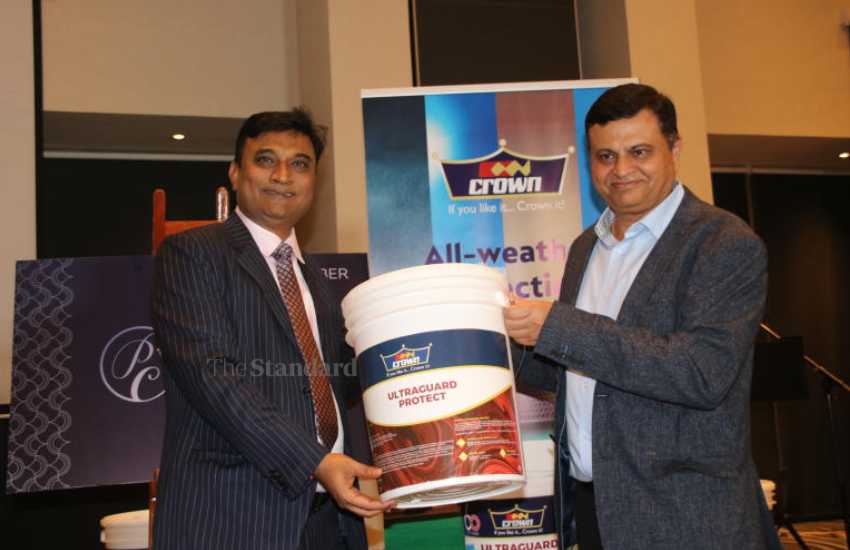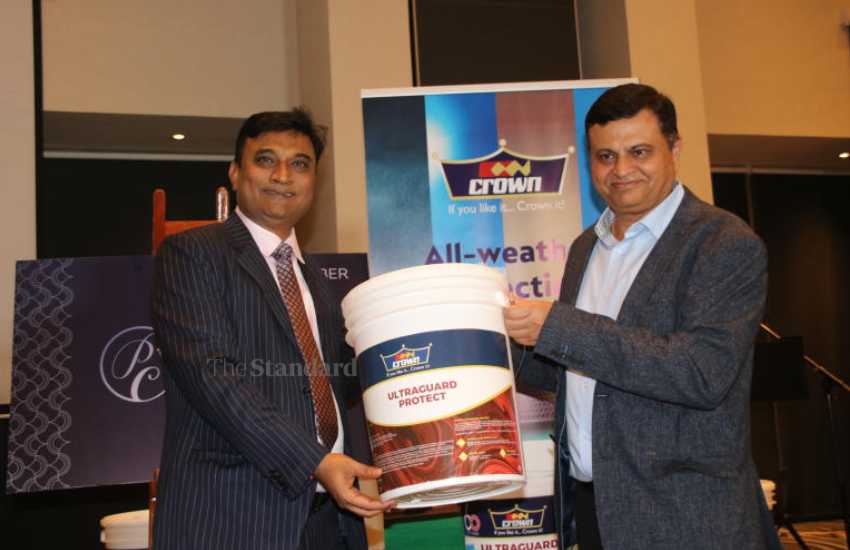 The Capital Markets Authority (CMA) has given the nod to Crown Paints Kenya Plc to raise Sh711.80 million from shareholders via purchase of additional shares.
The regulator, in a statement yesterday, said it had approved the firm's bid to issue and list 71,181,000 new ordinary shares on the Nairobi Security Exchange (NSE).
"The rights will be issued on the basis of one new ordinary share for every one existing share," noted CMA.
The additional funds raised will boost the company's financial flexibility to navigate through a tough business environment brought about by the Covid-19 pandemic.
It would also boost the firm's growth strategy according to the information memorandum.
"The group's management plans to use the rights issue funds to facilitate the development of new products, retiring of current facilities and funding regional expansion," CMA said in a statement.
Wyckliffe Shamiah, the CMA chief executive observed that the disclosures made on the rights issue comply with the capital markets regulations and will enable investors to make an informed decision.
Mr Shamiah noted that the regulator had reviewed the application for exemptions from complying with Regulation 4 of the Capital Markets (Take Over and Mergers) Regulations, 2002 concerning the intention of the company's major shareholders, who have undertaken to take up their full rights entitlements.
"They are also willing to take more than their initial entitlements subject to availability during the rights issue," said Shamiah.
Crown Paints is expected to make bi-annual updates to CMA on the use of the proceeds of the rights issue.
Branch buys local micro finance bank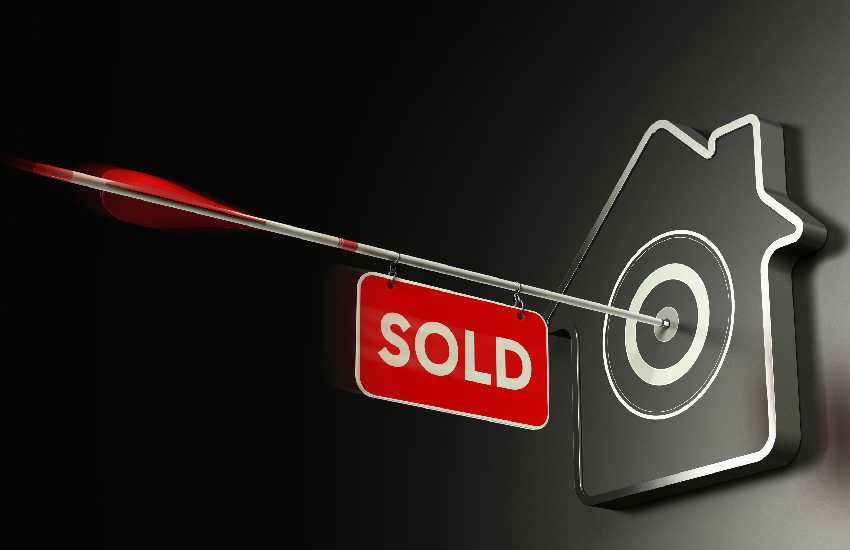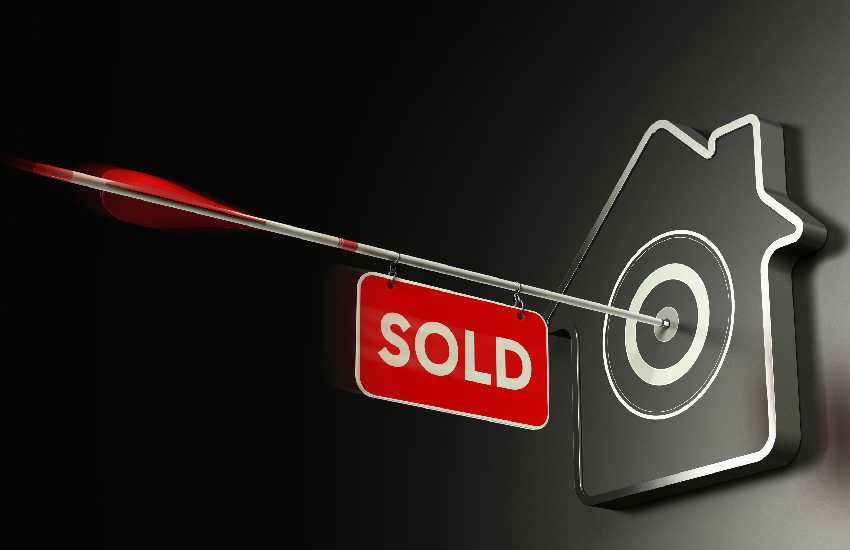 Branch International Ltd has acquired microfinance lender Century Microfinance Bank in a move that gives the financial technology (fintech) firm a stronger presence in the country's financial sector.
According to regulatory filings published by the Competition Authority of Kenya (CAK), Branch has acquired 84.89 per cent of the issued share capital in the microfinance bank.
The deal has been approved by the market regulator.
"The Competition Authority has authorised the proposed transaction as set out herein on condition that the acquirer and the target will each maintain the terms agreed with the borrowers in respect of all loans existing in their loan books at the time of the acquisition," explained CAK in a notice in the Kenya Gazette.
The deal will further give Century Microfinance Bank a much-needed lifeline, coming in the wake of depressed earnings due to disruption from digital lenders and recently, the Covid-19 pandemic.
Customer deposits
According to Central Bank of Kenya (CBK) data, the micro-lender recorded Sh348 million in assets as of the end of December 2019, a 19 per cent drop from Sh431 million in 2018.
The firm also recorded Sh326 million in liabilities for the year ended December 2019 with customer deposits sitting at Sh256 million during the period under review. The lender made Sh82 million in total income in 2019, the majority of it from interest on loans, fees and commissions.
Brach International, one of the leading fintech players in the Kenyan market has over the years increased its user base across the region to more than three million.
The firm says it has disbursed more than Sh35 billion in loans, the majority of which it lent to users in its African markets in Kenya, Nigeria and Tanzania. In 2019, Branch secured Sh17 billion in the new financing and a partnership with Visa to issue virtual pre-paid debit cards to its users.
The acquisition of Century Microfinance Bank will allow the fintech firm to deploy more solutions to grow its digital and physical foothold in the Kenyan market.